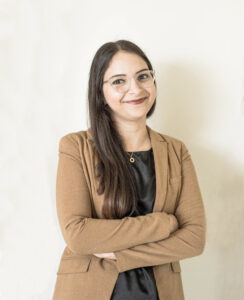 Photo: Courtesy of Frida Chametz
Tell us a little bit about yourself and your background.
My name is Frida Chametz and I was born in Mexico City. I have a Bachelor's in Architecture, but I do art since I was a little girl.
What inspired you to become an artist?
It has always been a part of me, almost like if it was unconscious. I didn't choose it; it is just something that has been a part of me since I can remember. From drawing big flowers when I was in kindergarten to drawing facades in Architecture school, to now trying to find my style.
What is your specialty?
I don't know yet. I'm currently on a journey trying to shape my style. I really like flowers, but I don´t know if that´s something I want to specialize on. Maybe.
How and where do you work?
I'm currently exploring the digital world. I work on my iPad most of the time, normally at night, when I'm done with work or on Sundays.
What is the most indispensable item in your studio space?
Good natural light! If I'm not working on the iPad, I need to draw or paint with good natural light. That is key.
Where do you take your inspiration? Are you pursuing any themes?
Nature, Torah, intriguing things that I read or from my own complicated thoughts.
Do you do bespoke work?
Of course! I haven't done it much because right now as I'm trying to build a portfolio, but I'm always open to it.
What projects are you currently working on?
I have really small series in mind, I'm finishing one of a passage from judges (2/3), one from personal moments called "darkness" (1/3) and I'm planning to start working on a pattern with sea elements for a friend of mine.
What are your favourite items in your current collection?
Well, I have a lot of flowers. I really like flowers, but I've been liking the new pieces too because they have more meaning behind it.
How do you know when a piece is finished?
They said art is never finished and I totally agree, but there's a feeling that tells you. When I feel satisfied enough with what I see, when I think I've said what I wanted to said, even if it's not perfect, that's when I consider it done.
What was the first artwork you ever sold?
I haven't been intentional selling my art. I think the first piece I sold was when I was raising money for a trip to Israel. I was running out of ideas so someone suggested "why don´t you sell art? You're good at that!" So, I got out of my comfort zone and started painting. I sold 30+ small acrylic pieces in a matter of weeks: flowers, animals, random things, mostly for decoration. And when I came back, I made a series of watercolour painting from pictures I took there to finish paying for my trip.
Which project have you enjoyed working on the most so far?
I struggle with loose watercolour because I feel like I have no control, that's one of my weaknesses but strangely that's what I enjoy the most. It makes me feel free to do something that it's "not perfect" in my own standards.
What do you want to achieve with your work and what are your wishes for the future?
I want to touch people's lives; I want to do things that are meaningful and connect with people. To evoke something, for them to think, or to feel. Whatever; I think that's what art is all about. It reminds us that we're human and we have these things inside of us that are not tangible.
Where can we find your work?
Unfortunately, I'm only on Instagram right now!
Neshamah is my Hebrew name and I have always loved the phrase neshamah sheli, it is so mundane yet so profound; that's what I want for my art, to be simple yet full of meaning, and soul, art from my dear soul.
You can find me at: @neshamah.sheli or through email at: neshamah.sheli@gmail.com.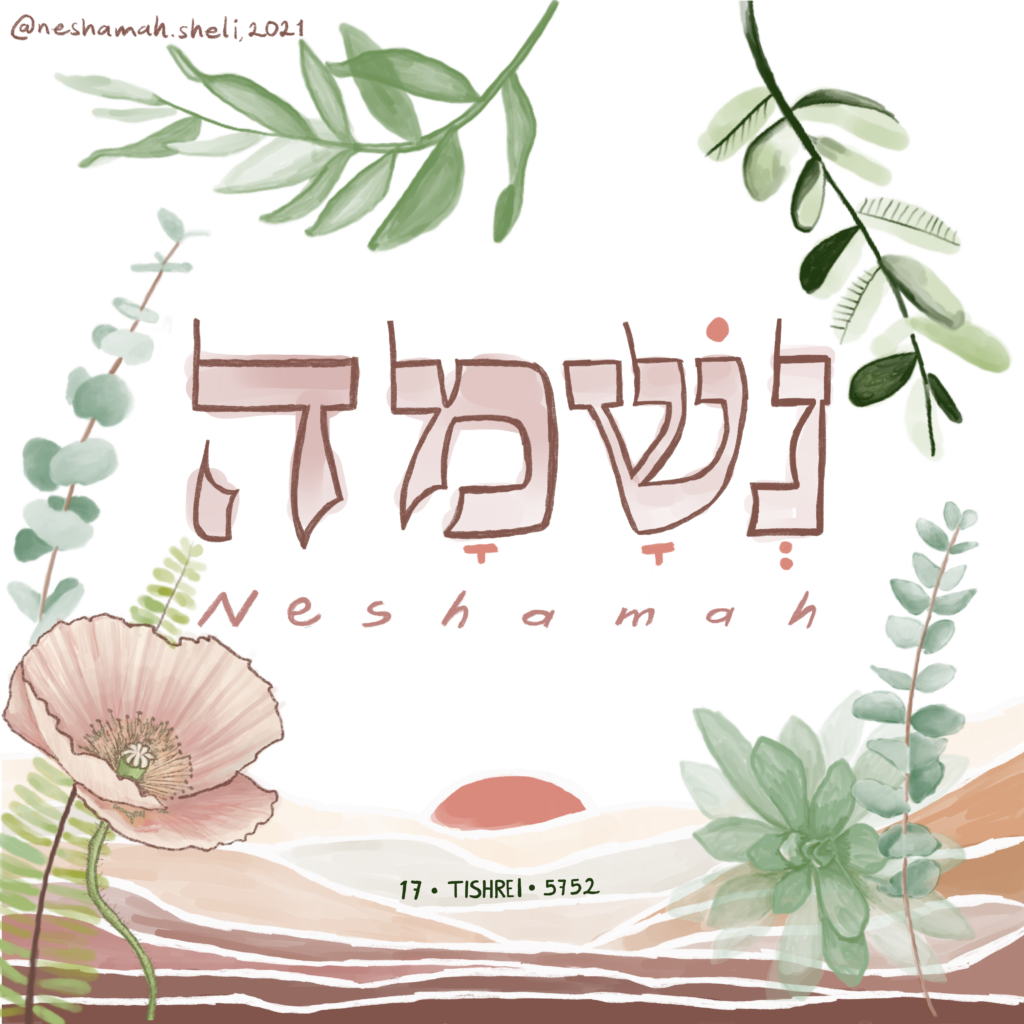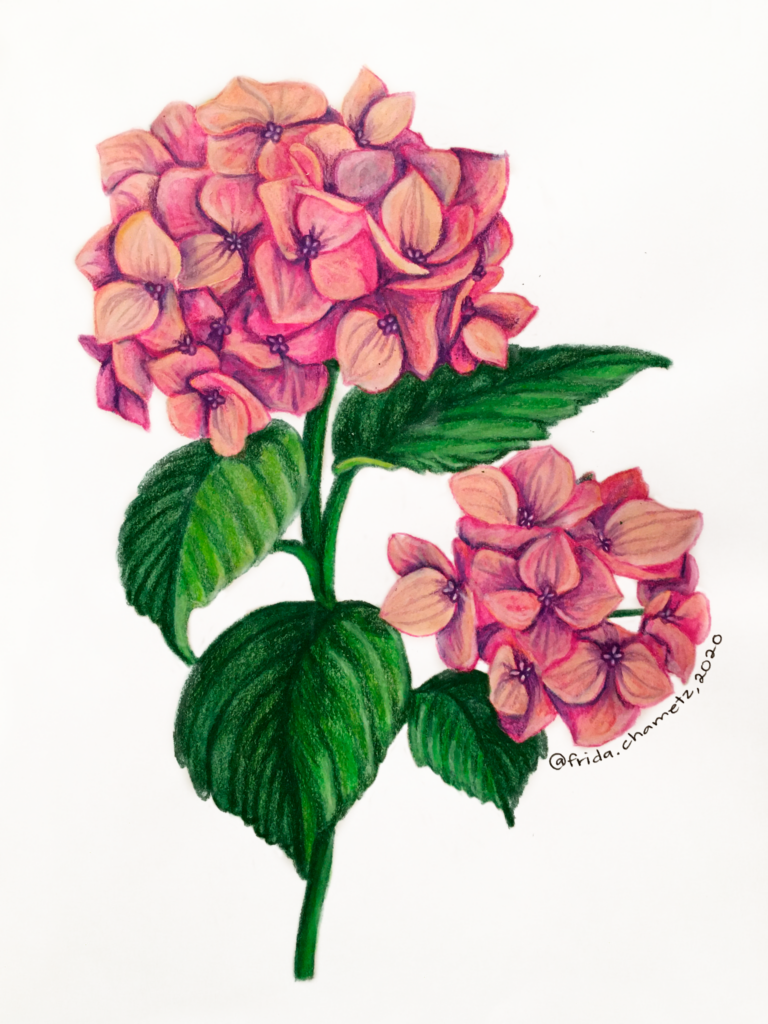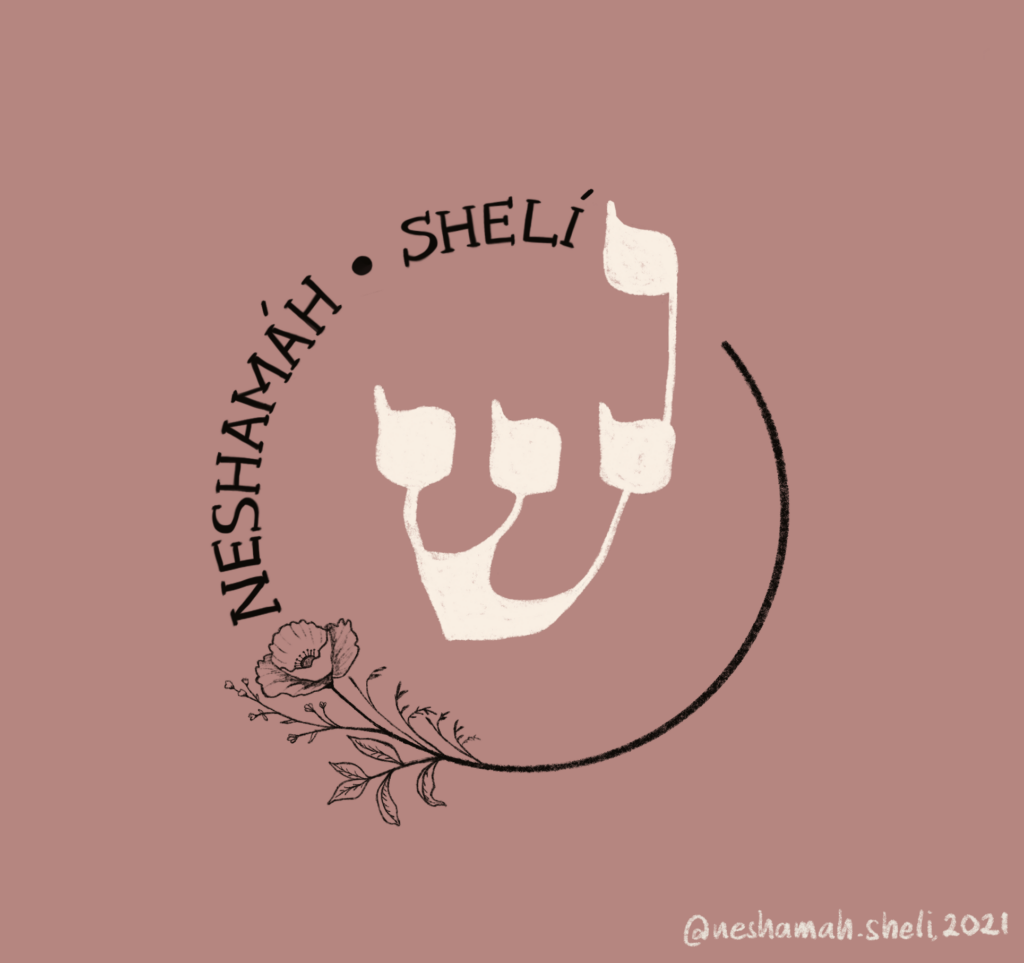 Photos: Courtesy of Frida Chametz