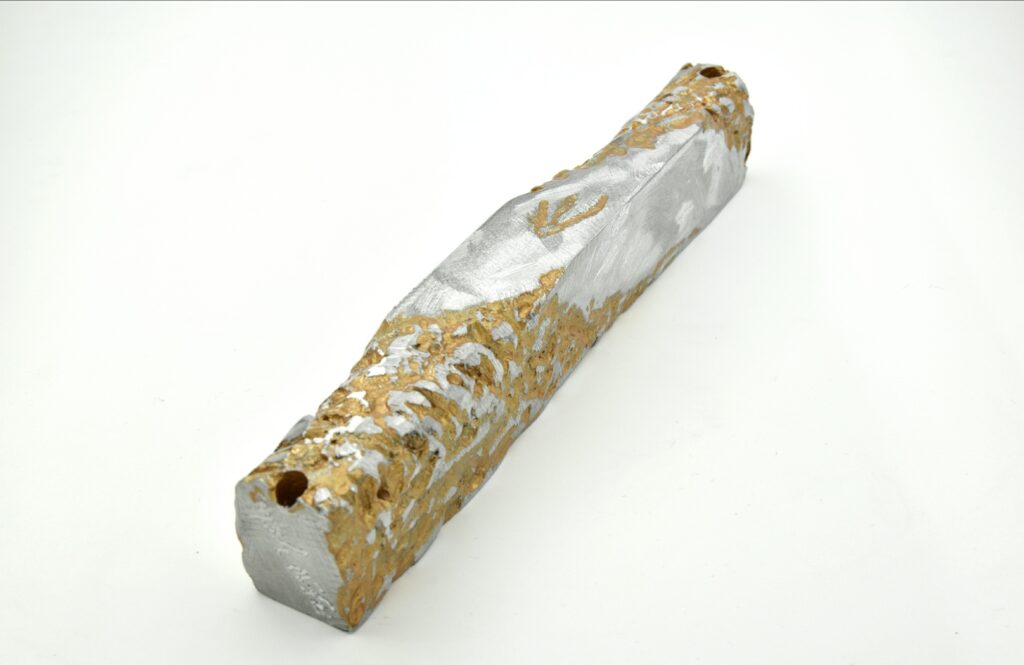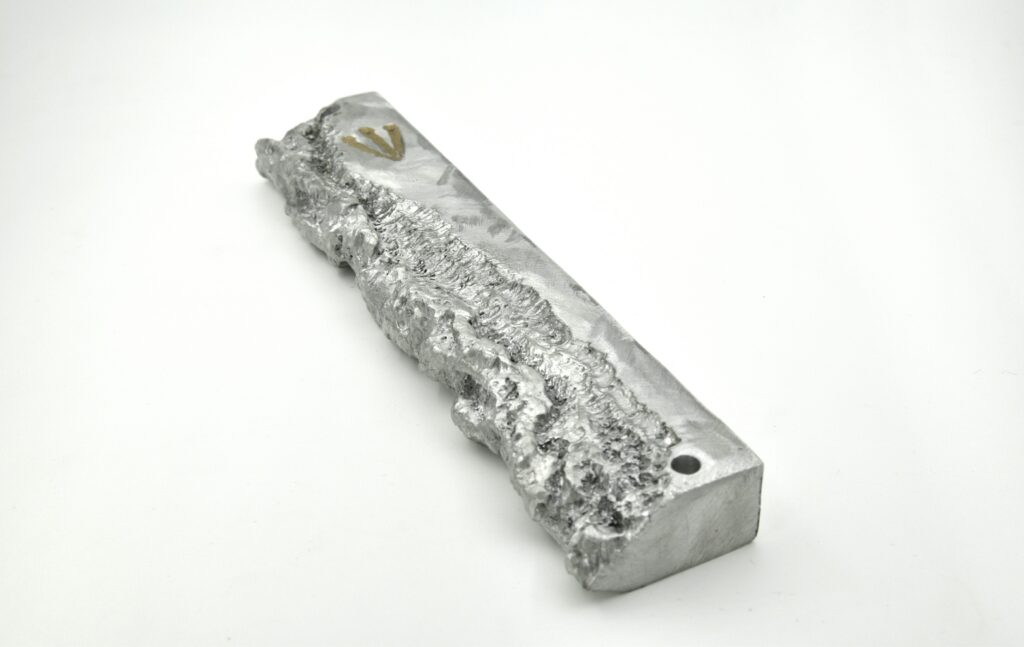 Photos: Courtesy of Eran Ben Yelid
Tell us a little bit about yourself and your background.
My name is Eran and I am a metal artist. In my work, I combine various techniques, mainly artistic welding. In addition, I also use flame burners to cut and melt, in order to create and sculpt materials such as steel, stainless steel, and brass designs of art and useful art that are combined from time to time with wood that was processed and painted by me in non-standard processes and also architectural concrete. My artworks start from simple sheets of iron or stainless steel bars, hollow or filled, rusty or shiny, and transformed to items such as tables, consoles, mirror frames, bowls, sculptural elements, Judaica, and wall decorations.
Every creation begins with an idea or a thought that I do not know where inspiration might lead me, and how my work will look at the end. Each creation is hand-made and there is no other.
For many years I worked in the diamond industry with raw diamonds and I was witnessing a natural resource is changed in shape from coarse and dull crystal to a polished and shiny diamond.
Today the raw material I am working with is iron, which in a certain way is also hard material that I take in my hands to create something else, exciting and new. I owe the inspiration I get for my creativity also to the artist and blacksmith Uri Hoffi from Kibbutz Ein-Shemer. I was privileged to be his student in 1994. After my visiting the Biennale for blacksmithing in Stia-Italy, I decided to leave my work at the Diamond Trade Center and start working as a blacksmith.
In 1999, I returned to the diamond industry until c. 2015. Then I decided to leave the diamond industry for good and return to create in iron. Today I create in a workshop in Jaffa-Tel Aviv. My stainless steel works usually remain uncoated, since it is corrosion-resistant metal. Sometimes I also paint transparent lacquer to create a different look All my ironwork is coated with 2 layers of excellent quality iron varnish to protect against rust and preserve the natural look of the metal. However, where there is high humidity in the air, over time there may appear rust spots. This should not be seen as a defect but as part of the ageing effect of iron.
What inspired you to become an artist?
I have lived in a house where my father was a painter and sculpture artist. Thus, it flows in my blood.
What is your specialty?
Metal art, JUDAICA, sculptures, jewellery and home accessories.
How and where do you work?
I work in Jeff's, Israel. I mostly work at a technique called welded art with stainless steel and steel.
What is the most indispensable item in your studio?
Welding machines.
Where do you take your inspiration? Are you pursuing any themes?
I get most of my inspirations from the nature and textures.
Do you do bespoke work?
Yes.
What projects are you currently working on?
I am currently working on jewellery and Mezuzahs.
What is or are your favourite items in your current collection?
Sculptures, Hanukkah Menorahs and rings.
How do you know when a piece is finished?
By feeling, when I am satisfied with the item.
What was the first artwork you ever sold?
Big Mezuzah.
Which project have you enjoyed working on the most so far?
I have enjoyed working on a large console (side table).
What do you want to achieve with your work and what are your wishes for the future?
I want be known worldwide.
Where can we find your work?
Instagram: https://www.instagram.com/art.eran/
Etsy: https://www.etsy.com/shop/ArtEran & https://www.etsy.com/il-en/shop/arteranjewelry
Facebook: https://www.facebook.com/arteranmetalart/
Pinterest: https://pin.it/63MRaOm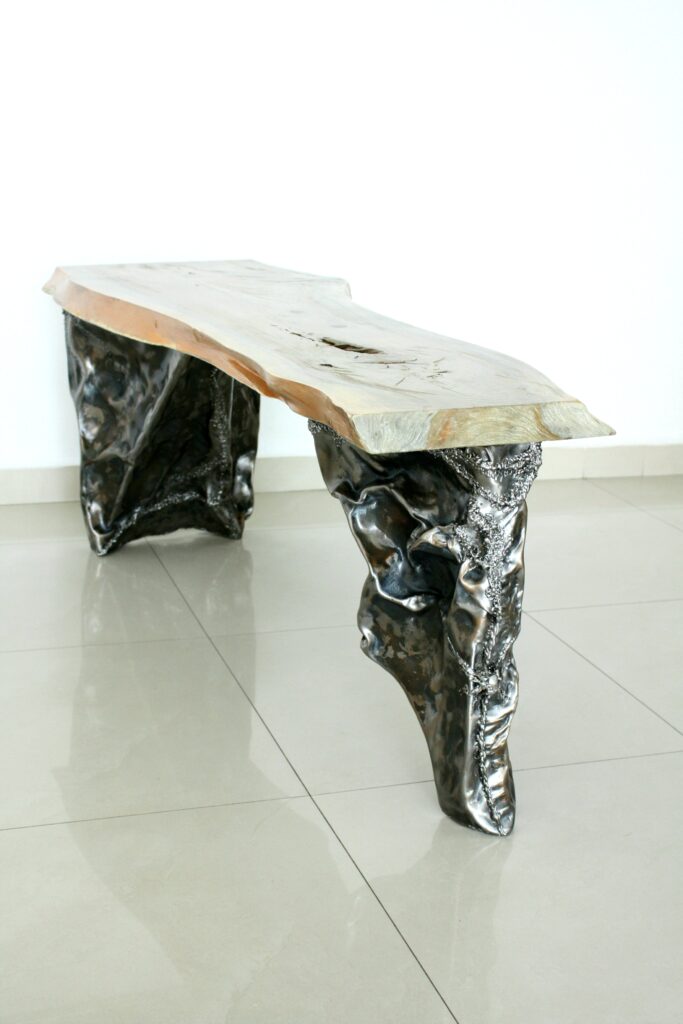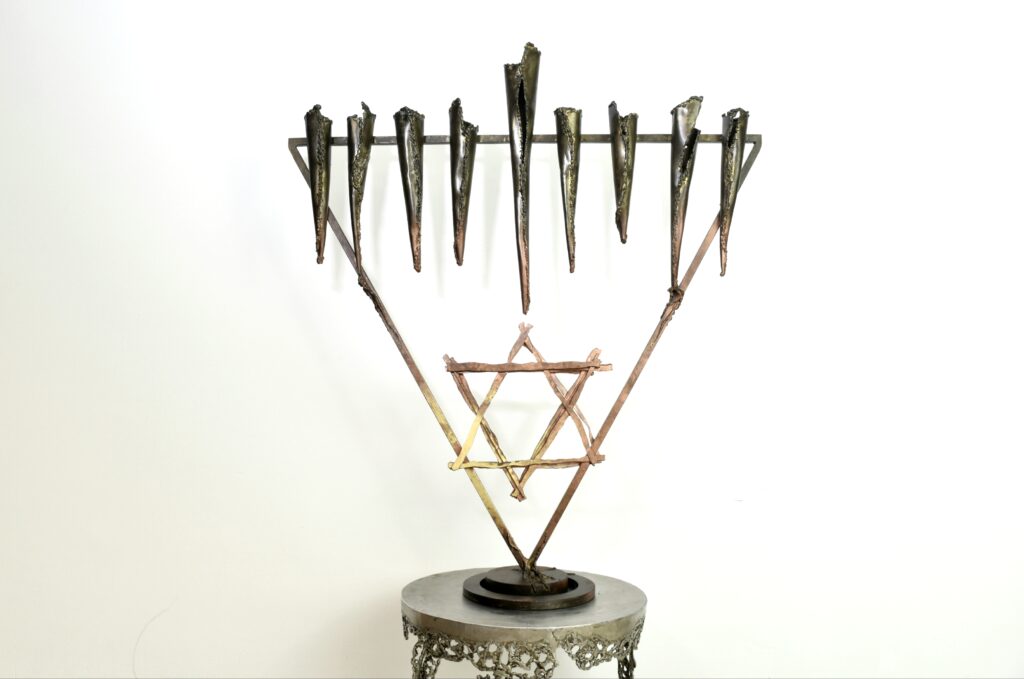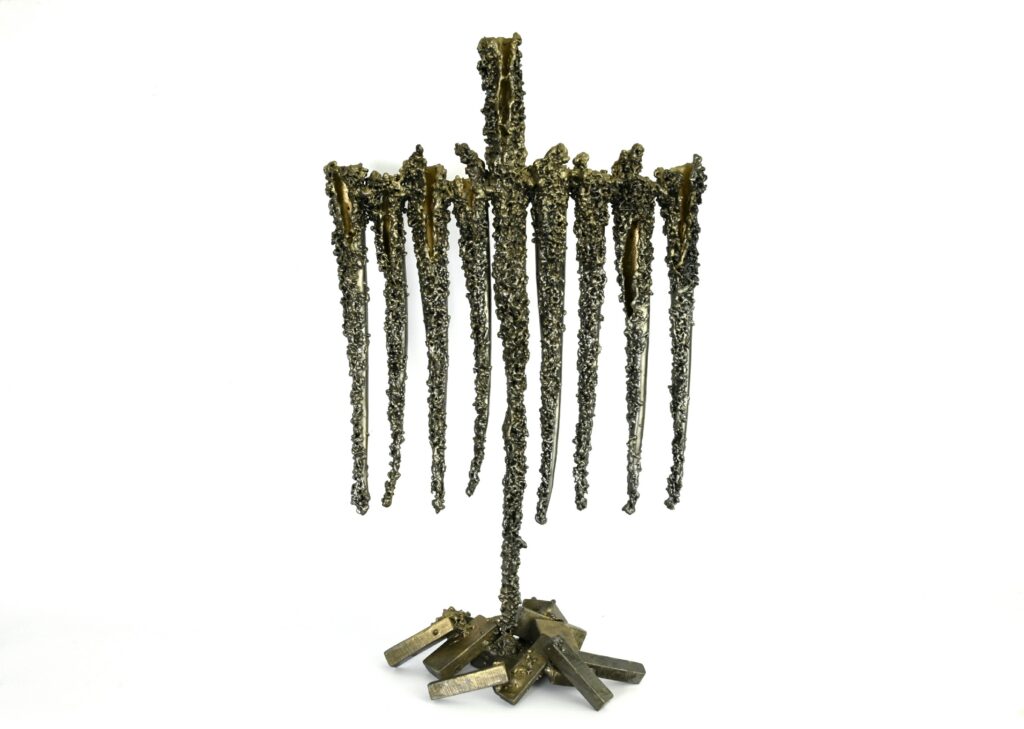 Photos: Courtesy of Eran Ben Yelid