Photo: Courtesy of Eran Bareket
Tell us a little bit about yourself and your background.
My name is Eran, I work as an Industrial Designer for the past nine years and I opened my own design studio in Tel Aviv five years ago. I am working daily to develop and design new products for the market, working in a wide field creating objects such as medical devices, consumer products, IoT, Judaica and interior design products.
What inspired you to become an artist and designer? Where do you take your inspiration from? Are you pursuing any themes?
Actually, the definition of an industrial designer is not exactly an artists but there are some parallels between us for me. The inspiration comes from my passion to help make the world a better place by making improvements and creating new features in products which I develop, Most of my inspiration for developing new ideas or creating new looks come from my outside-the-box thinking, looking at the world around me and searching for the tiny things in our life that create difficulties as well as a wide research of solutions we can find on the market today and an inspiration to create minimalistic and smart structures for my designs.
What is your speciality?
I specialize in product development, from the first amorphic idea to a strong and clean concept, to a design and product plans that are then mass produced.
Do you take on commissions and create bespoke designs?
Almost every project of mine is a unique bespoke design, every customer comes with a different dream and different needs, and each project has its own character and its own customization process.
Which project have you enjoyed working on the most so far?
The project with a company called DaikaWood is one of the most interesting and exciting collaborations I have ever done. Daika is a company based in Israel which has developed a unique patented material considering of only natural materials without any thermoplastic/epoxy material or dangerous wood adhesives of any kind. The main material is wood together with components from the wood itself such as nanocellulose and lignin that work synergistically to produce the same chemistry that occurs in the grown of the processed wood.
The new material allows for the processing of wood by molding it and is much easier to process than traditional wood, the structure of the design piece can be much more complex and interesting with no extra office.
What do you want to achieve with your work and what are your wishes for the future?
As an industrial designer, my main target is to create the easiest and friendliest to use products, my future wishes are to create products that are produced in an eco-friendly and sustainable manner, as our culture of consumption increases and products are replaced quickly, sometimes in a few months or years, causing us to waste a lot of natural resources which hurts our plant.
Where can we find your work?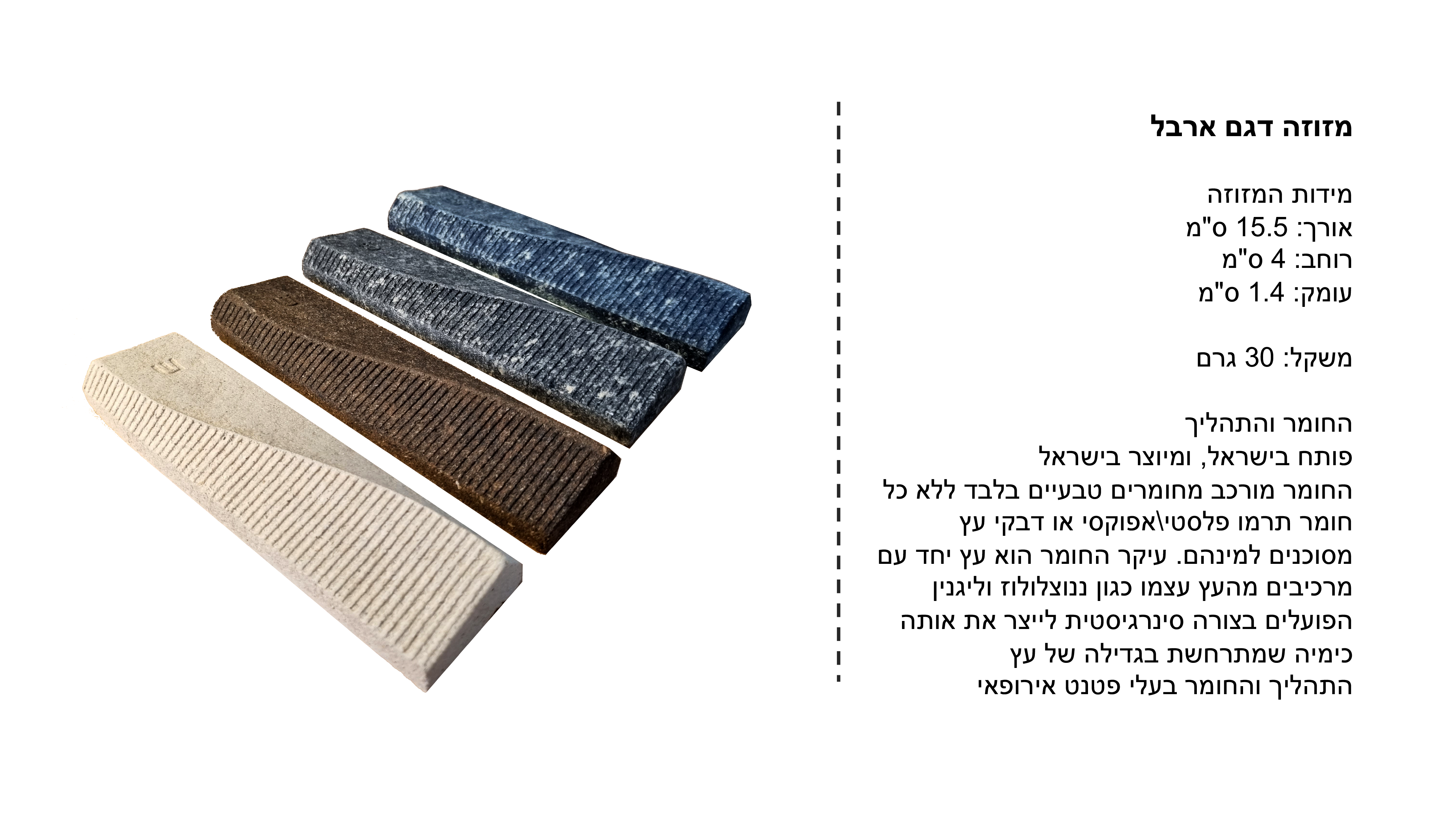 Photos: Courtesy of Eran Bareket