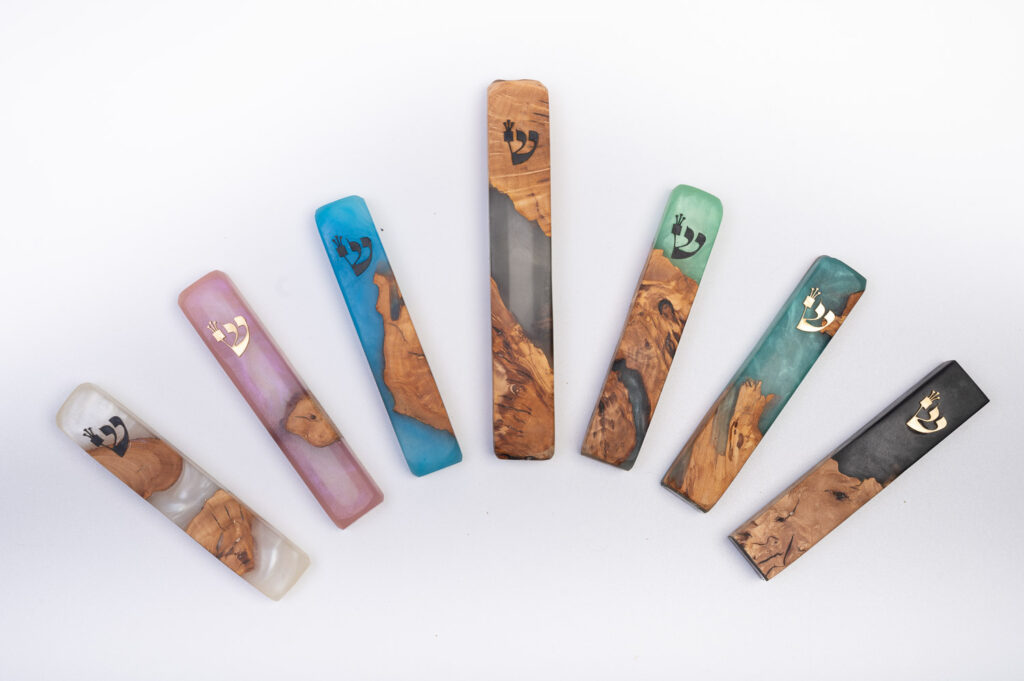 Photo: Courtesy of Eial Ovin
Tell us a little bit about yourself and your background.
My name is Eial Ovin and I'm a young artist from Israel. I live in a small Kibbutz in the Galilee.
What inspired you to become an artist?
After my military service as a combat soldier, I found myself dealing with PTSD and found my comfort zone and my cure in wood working.
What is your speciality?
Mezuzah cases.
Where do you take your inspiration from? Are you pursuing any themes?
Making mezuzah cases feels like a continuation of the mission to the Jewish people after my time at the military.
Do you take on commissions and create bespoke designs? Which project have you enjoyed working on the most so far?
Right now, I'm only making mezuzah cases.
What do you want to achieve with your work and what are your wishes for the future?
That awareness of post-traumatic stress disorder will rise among the people in the world.
Where can we find your work?
Website: https://healingmezuzah.com/
ETSY: https://www.etsy.com/il-en/shop/healingmezuzah
Instagram: @healing_mezuzah
Photos: Courtesy of Eial Ovin