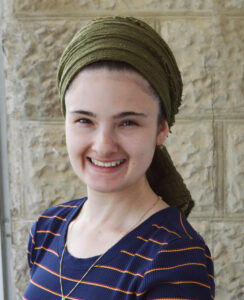 Photo: Courtesy of Talia Schoen
Tell us a little bit about yourself and your background.
I made Aliyah when I was 7 to Jerusalem from Teaneck, New Jersey. I grew up with a super close loving orthodox family. I met my husband at a bus stop in 2019; fun fact: both me and my husband are twins. I always loved art, I was always doing some sort of craft, painting, sewing anything I can get my hands dirty with. I was intrigued when someone mentioned graphic design as a career, I was told it was more stable than being an artist who makes pieces and perhaps I might enjoy it. Well, I did! Sort of. I took my graphic design skills and used them to take my physical art and digitize it so I can create a product that sells and I'm happy to sell.
What inspired you to start your brand?
I started Tiny & Mighty after years of thinking what I wanted to do with my life. I had always been into baby stuff, strollers specifically, they call me the Stroller Expert but I didn't want to design a stroller, I didn't want to work at a baby store, I wanted something to call my own.
I combined my passion for baby stuff, my Jewish orthodox upbringing, my degree in graphic design and the fact that my first nephew was about to be born and came up with design drafts for unique baby stuff that I thought was much more unique than what was currently out there.
Just as my sister was about to give birth to my nephew I started working in a Judaica store and as I helped a customer find a baby gift for her friend's new grandson I realized how boring the Jewish baby gift selection was and that I, Talia, can help with that.
I've lived in Jerusalem almost my whole life, we made Aliyah in 2002 from New Jersey, and I always said inspiration comes from everywhere, so I created my line based on my own life inspiration, the Jewish holidays and living in Jerusalem.
What is your specialty?
I specialize in unique Jewish and Israel themed baby accessories and gifts.
How and where do you work?
I work in what I like to call a basement business, except we don't have a basement because we live in an apartment with a four flight walk up. But the concept still stands, we have an extra room in our apartment which I call my studio and its a complete mess almost all the time. I excuse myself from the mess with this line "a mess means you're being creative" and move on until the mess is too much and I clean up. Building a business from scratch is not something for the faint hearted, you got to have an income while you're trying to start another income, so on the side I am also a freelance graphic designer and social media manager. I work those hours a day and spend my nights doing anything and everything related to Tiny & Mighty.
What is the most indispensable item in your studio?
My nana, who passed away a few years ago has given me tremendous amount of inspiration for starting my own business. She started her own when she was raising five kids and she was one of my biggest cheerleaders when my ideas were still being cooked up. She was an incredibly tenacious and taught me to have the Chutzpah to do something that makes me happy.
When I first learnt how to sew, which I taught myself how to do for Tiny & Mighty, my nana tried explaining how a shirt pattern works for some reason, she cut out the pieces from a newspaper and taped it together so I can visualize how it works. I kept that pattern and have it displayed right next my desk. I also have a copy of her driver's license because it's a fantastic picture of her.
Where do you take your inspiration? Are you pursuing any themes?
I always say inspiration comes from everywhere so I took inspiration from what I lived, experienced and felt and that is celebrating the Jewish holidays and living in Jerusalem
Do you do bespoke work?
Yes I do. Depends on the product but I do offer customization.
What projects are you currently working on?
Aside from expanding Tiny & Mighty, I am working on some new nursery art for boys. Baby boy gifts are seriously lacking so I'm working on changing that!
What is your favourite item in your current collection?
My Jerusalem baby blanket. It's the cutest, most unique blanket, gift product ever and it came out amazing.
How do you know when a piece is finished?
It's just a feeling, I don't know how to describe it.
What was the first artwork you ever sold?
A paper cut Ketubah I hand cut myself and shipped to the US. It was terrible. The bride complained that it was ripped and it bent in the mail. I gave her a full refund and made sure to never do that again. The next was my very first Holiday Bonanza Swaddle Blanket which made me so so happy that someone liked what I made and paid actual money for it! It was awesome!
Which project have you enjoyed working on the most so far?
My Hebrew milestone disc sets. They are so easy to make. I do them all together and its really fun! I make them doing wood burning. I had 12 stamps made in metal and heat them up and stamp them on the wood. Seriously super easy.
What do you want to achieve with your work and what are your wishes for the future?
I need to get back more into crafting for fun and not just for work. I would love start on my punch needle project and make more wall weavings. I have way too much yarn and it needs to be crafted with.
Where can we find your work?
instagram- @tinyandmightybaby
facebook- facebook.com/tinyandmightybaby
email- [email protected]
website- tinyandmightybaby.com
Etsy: etsy.com/shop/tinyandmightybaby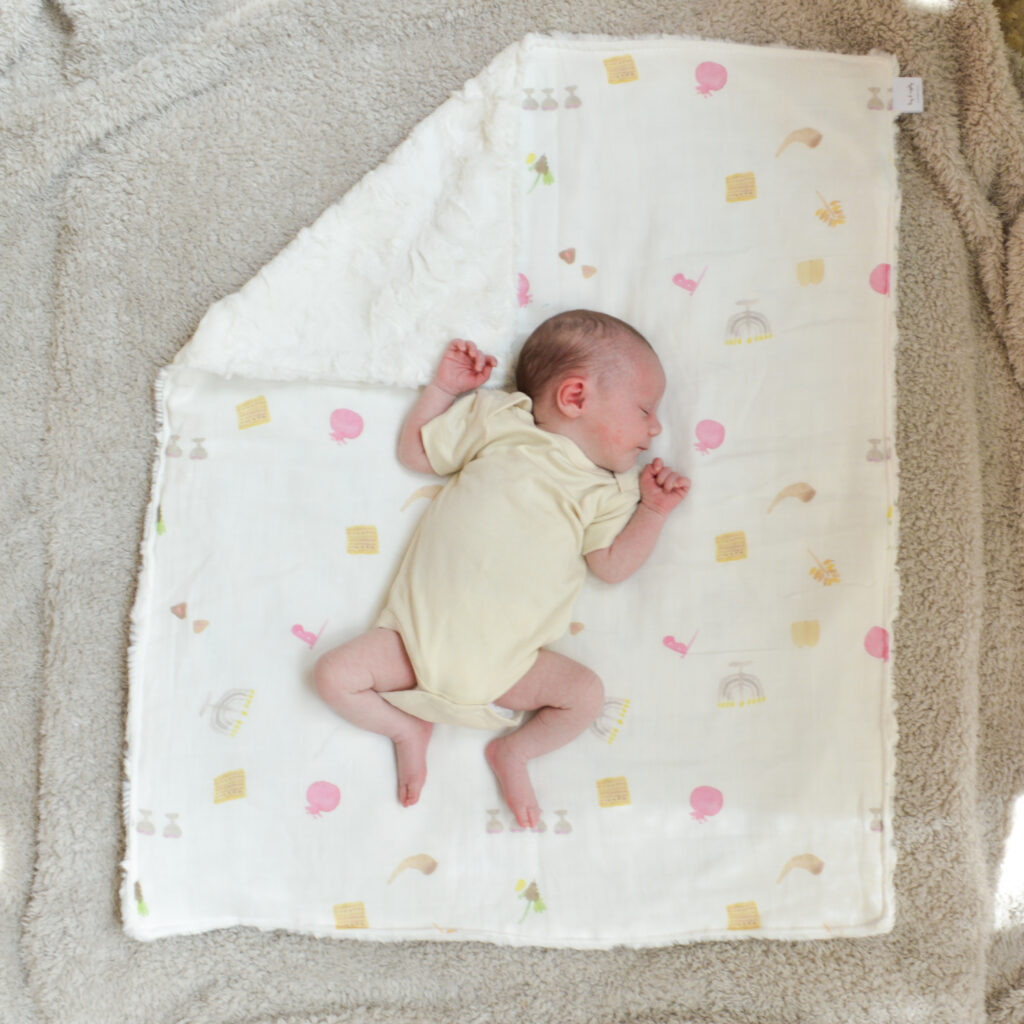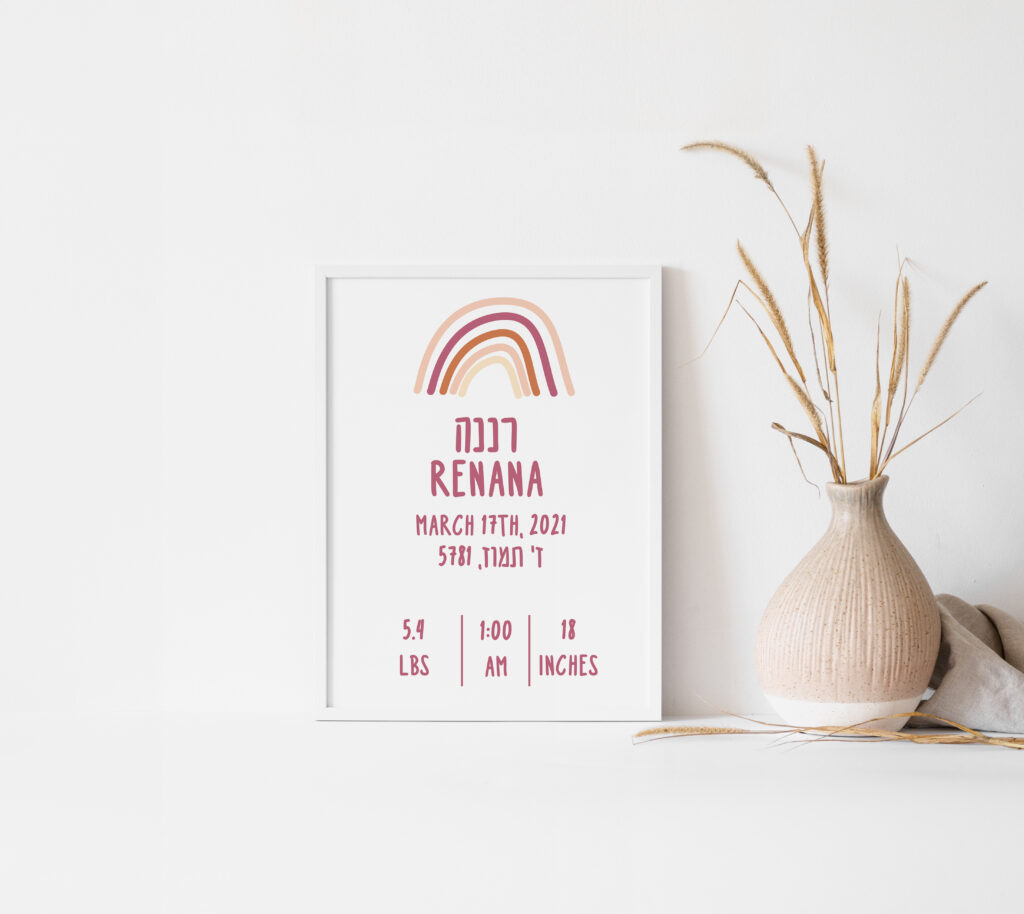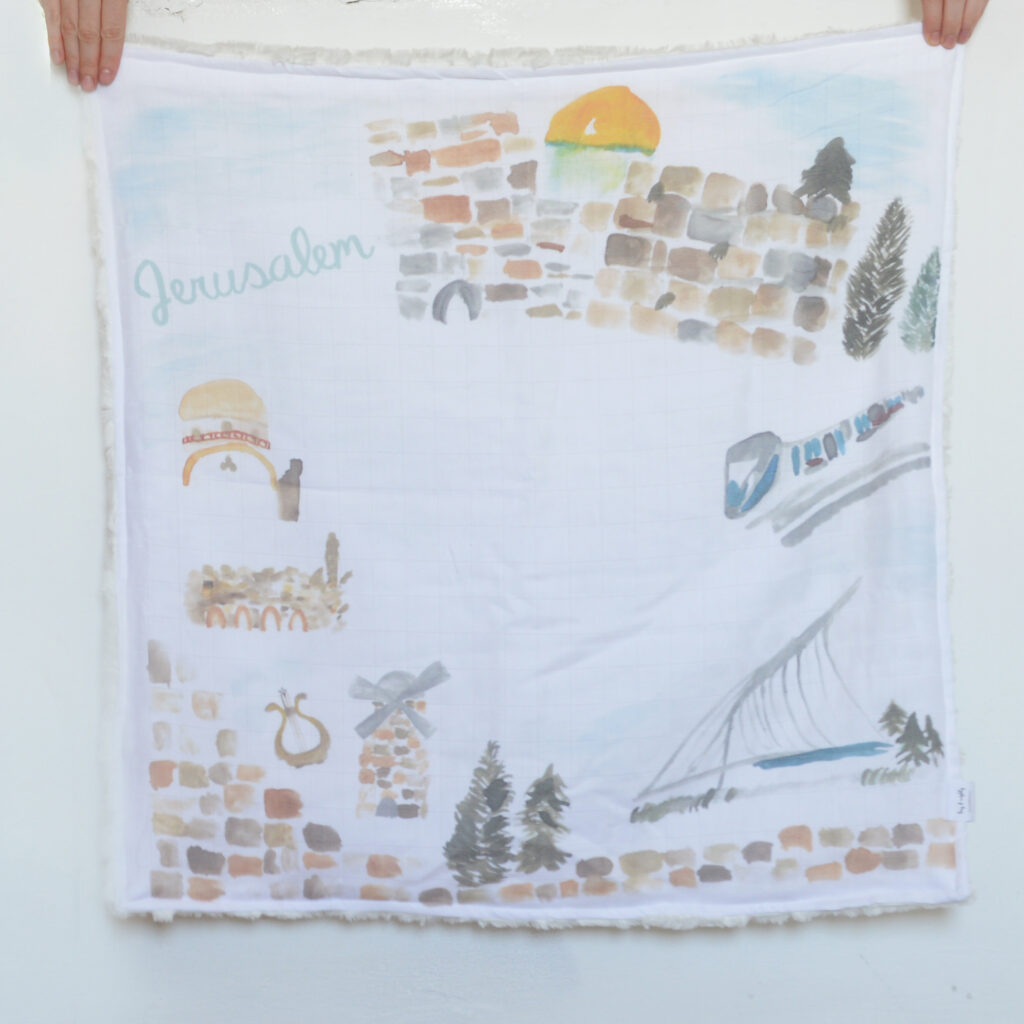 Photos: Courtesy of Talia Schoen