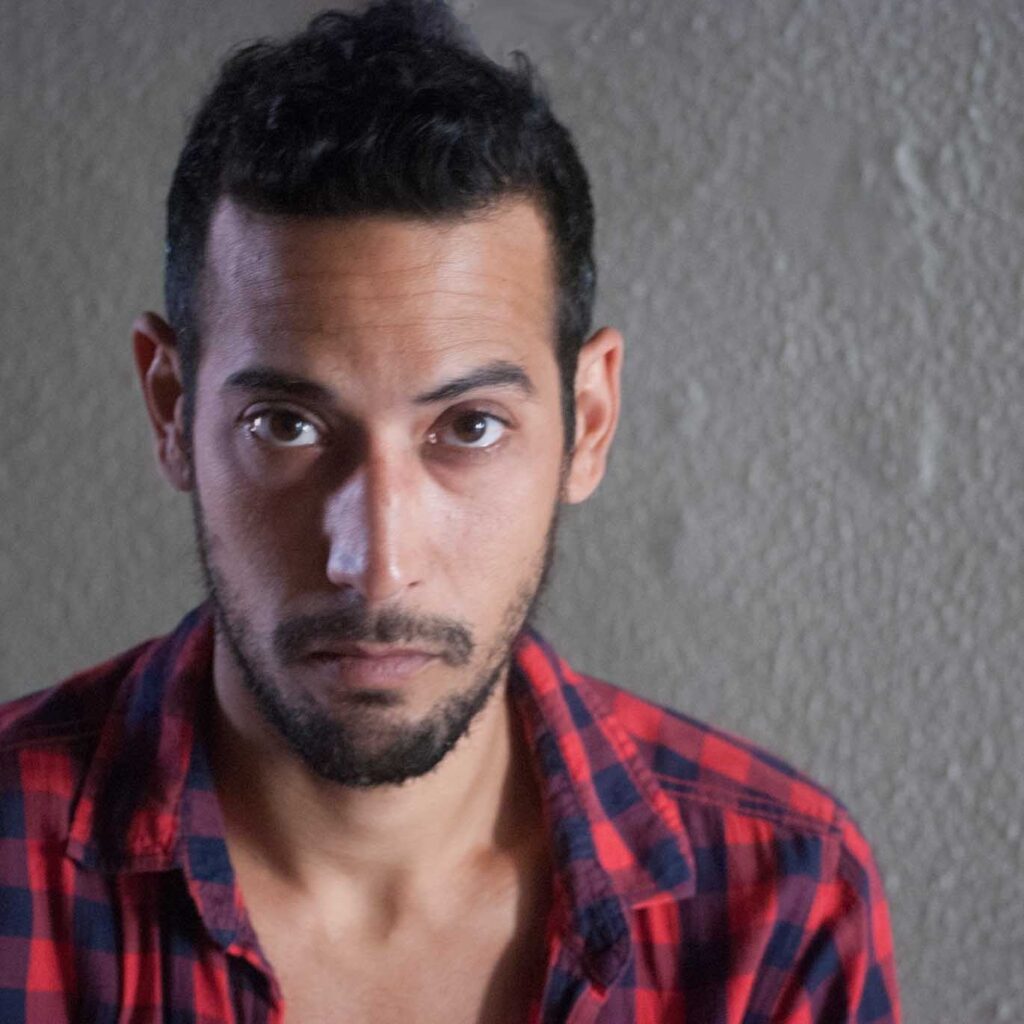 Image: Courtesy of Barak Iluz
Tell us a little bit about yourself and your background.
Hi, my name is Barak Illouz, 38 years old, coupled with Dana and father to Alma.
I have graduated as a Practical Engineer in Architecture at the Shenkar Institute for Engineering and Design, located in Tel Aviv, Israel.
After my studies, I started working for small architecture offices. But rapidly I've discovered that a ''nine to five'' office job is just not for me. So, I became an independent interior designer for private homes and commercial spaces.
Working as a designer, I began to unravel more and more of the world of construction, the materials and their combination.
Today I mainly work in creating small designed products that are esthetic, precise and have to do a lot with the connection between the material and the technique that it requires, with an inspiration that the pieces will last for many years.
What inspired you to become an artist?
During my exposure to the world of construction, I've weirdly fallen in love with concrete and its versatility.
I was charmed by the fact that this one material is so present in our life, especially here in Israel and the fact that it is the main building material in modern construction here.
I used to play with concrete and experiment on top of the roof of our house, my partner Dana didn't understand what the hell I was doing.
I was fascinated to see concrete become a ring, jewellery, a drinking cup, etc.
Understanding how to transform the material into functional day-to-day products – as a designed piece that has nothing to do with the world of construction and architecture.
In the beginning, people around me didn't seem to get it.
What is your speciality?
Terrazzo. It is a mix of concrete and sanded down natural stones.
Its source comes all the way from ancient Rome where you can still find floor tiles over 2000 years old moulded this way. Until today the main use for Terrazzo is floor tiles.
At the start, I was working with the monochromatic grey tone of the concrete, the one we all know.
Slowly I became aware of its wonderful combination with the natural stones and the wide colour pallet that this combination holds.
Today, I'm pushing the boundaries of the material by creating mezuzahs, menorahs, clocks, serving dishes and more.
I really enjoy creating innovative products that are much more than just floor tiles.
Where do you take your inspiration from? Are you pursuing any themes?
From the area I live in, the northern part of Israel, Hof HaCarmel to be more precise. We live between the mountain and the sea, in an area full of nature and agriculture.
I'm always enchanted by the unique changes of the seasons we have here in Israel, between summer and winter. From a very hot summer, desert like even, to the winter where everything is blossoming.
These transitions give me a lot of inspiration and it shows in my work, from the colour palette I work with and the materials themselves which are naturally earthy in tone.
I think there is a Terrazzo for every season.
Do you take on commissions and create bespoke designs?
Of course, I do. Everyone is welcome to contact me.
Which project have you enjoyed working on the most so far?
Lately I've finished a project for a chain of gyms.
The project consisted of decorations of Terrazzo for their new space and transforming their logo to a Terrazzo mould.
I've really enjoyed taking a finished 2D logo and transforming it to 3D adding in my own personal touch into the design.
What do you want to achieve with your work and what are your wishes for the future?
I wish for myself many collaborations with other designers. I've learned that when I step out of my studio, my mind becomes more open to many different directions and playing with new materials.
My biggest wish is to become an international studio.
Where can we find your work?
www.instagram.com/berkodecor/
www.berkodecor.com/
Mail: [email protected]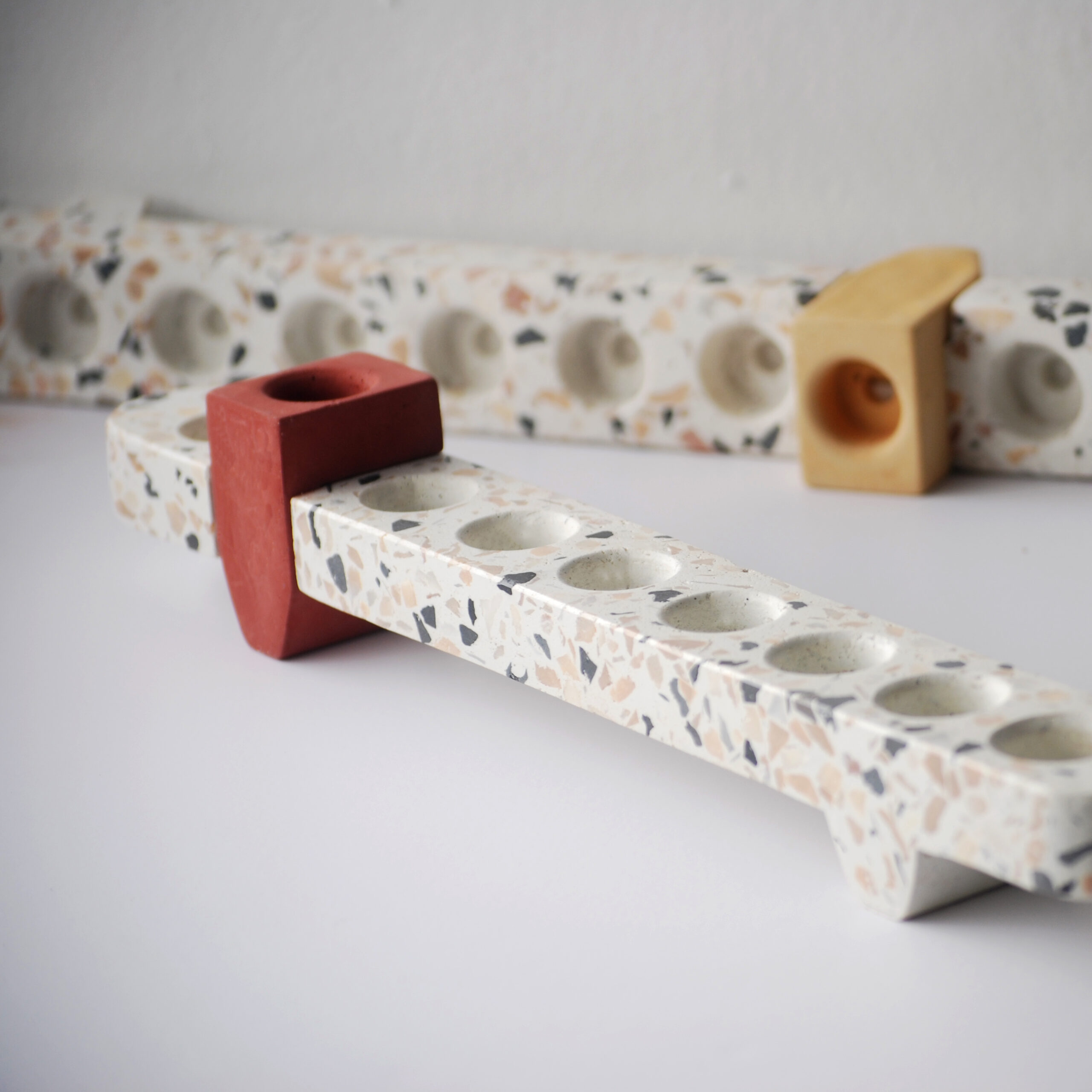 Images: Courtesy of Barak Iluz