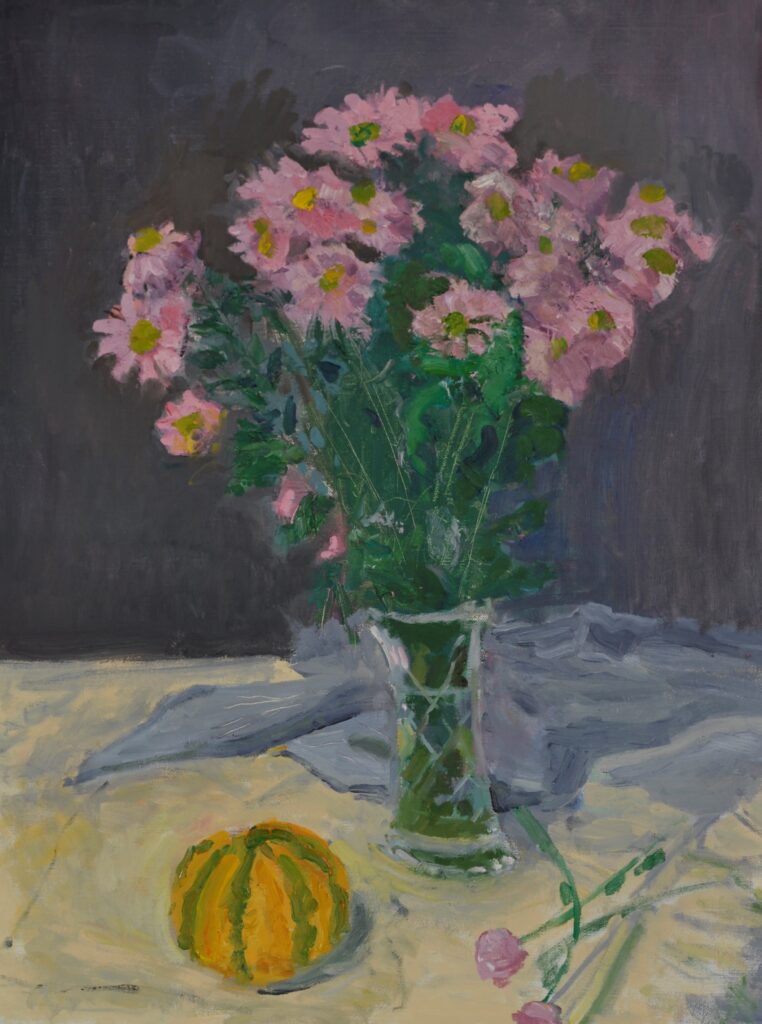 Photo: Courtesy of David Goldberg
Tell us a little bit about yourself and your background.
I was born in Cork, Southern Ireland. The community was always quite small, about 100 families. We were an orthodox household. I began to paint when I was about 7. My mother took me to a wonderful woman named Maud Bennett who lived in a large ramshackle house on an Island in the estuary of the River Lee. I went every Saturday afternoon. Maud and I talked a lot about art and looked at books. She always made a wonderful afternoon tea. In summer, we took tea by the sea wall. I can still smell the salt. It was so beautiful. And round the back of the house there were woods and a tunnel under trees leading down to an opening near an old Martello look out tower. As a boy in summer, I used to cycle down and wander to the tower. I could lie in the grass and chew long shoots of sweet reed. She lit a fire in me, that I wanted to paint. She didn't teach me much about technique but the fire still burns as strongly as it did all those years ago. My mother's brother Sidney was a portraitist and muralist. He lived in London. I visited him whenever I was there, and had fun talking art. I worked with Peter John Garrard, PRBA, NEAC, RP and many others. But in recent years I became friends with a Russian painter, Natalia Eremina, and her friend Elena Leonteva. They have both had a profound influence on the way I work now. I am grateful to them.
What inspired you to become an artist?
When I was 17 my father asked me what I wanted to do. I said I wanted to paint. He repeated the question, and I repeated the answer. So he said I couldn't paint, and shoved me into law.
What is your specialty?
Landscape and still life. Sometimes a figure or portrait.
How and where do you work?
I have a studio in my house in Dublin. I used to work a lot en plein air, but I do so less and less now. I work in both oil and Casein Tempera. Not many know about Casein. It is 10,000 years old and was used in Cave paintings, and also by the Egyptians and Etruscans. It is opaque but very rich and velvety. There are some samples on my website.
What is the most indispensable item in your studio?
Hard to say. Materials probably. Good light helps.
Where do you take your inspiration? Are you pursuing any themes?
Inspiration comes a lot from travelling. I have painted in many countries. All major European, and USA, Canada, Mexico, Israel, and now Morocco.
Do you do bespoke work?
Yes.
What projects are you currently working on?
Paintings from Morocco and some still life.
What are your favourite items in your current collection?
Russian paintings. Probably the best painters anywhere.
How do you know when a piece is finished?
I ask Nataly. Or I put it away for 6 months. The former is quicker. Artists need editors, like writers, and I am not ashamed to ask a colleague for a critique.
What was the first artwork you ever sold?
I can't remember. It is so long ago.
Which project have you enjoyed working on the most so far?
The recent one of Moroccan paintings.
What do you want to achieve with your work and what are your wishes for the future?
Just to painter better and better.
Where can we find your work?
davidgoldberggallery.com. Facebook and Instagram. But website is best.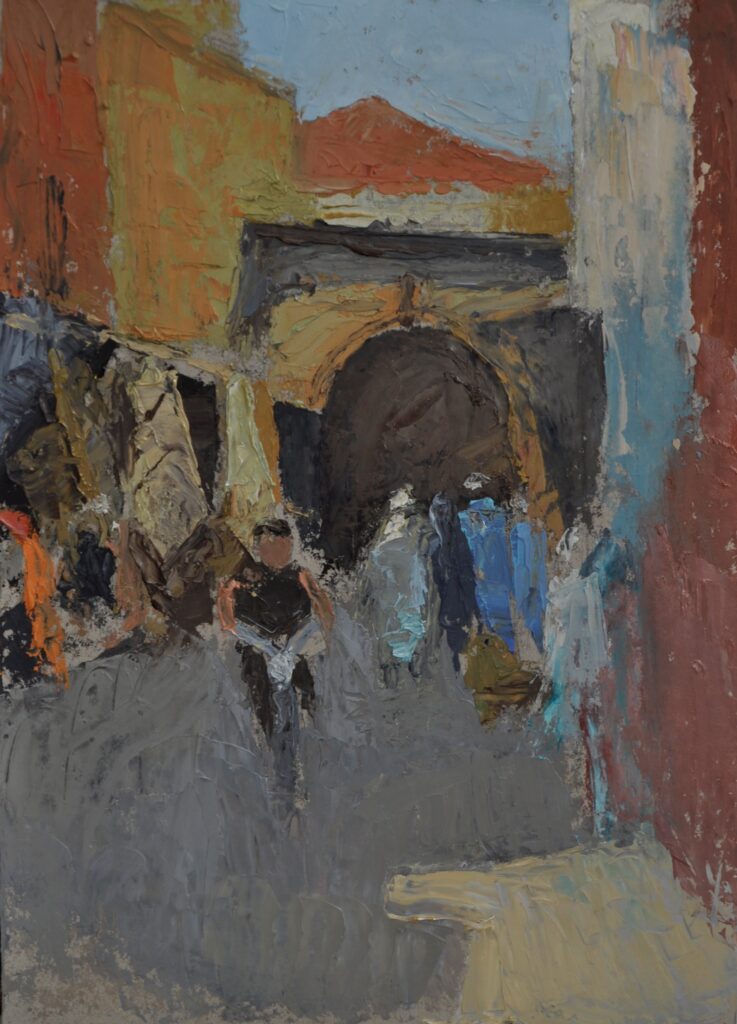 Photo: Courtesy of David Goldberg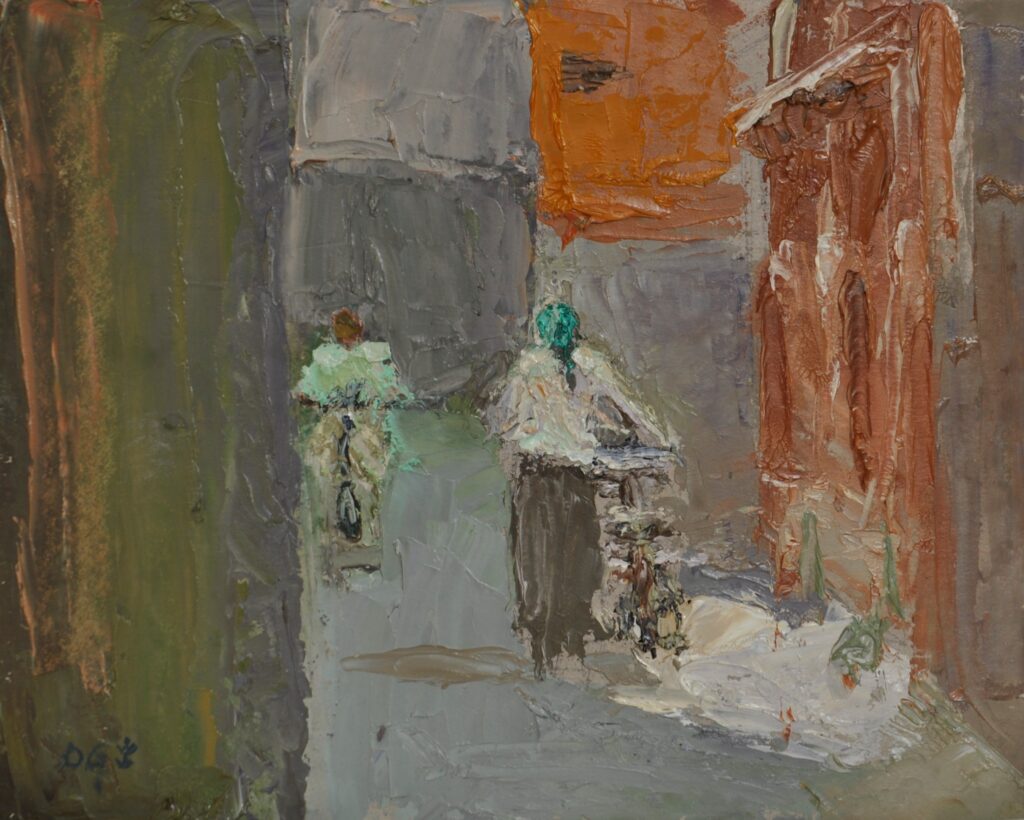 Photo: Courtesy of David Goldberg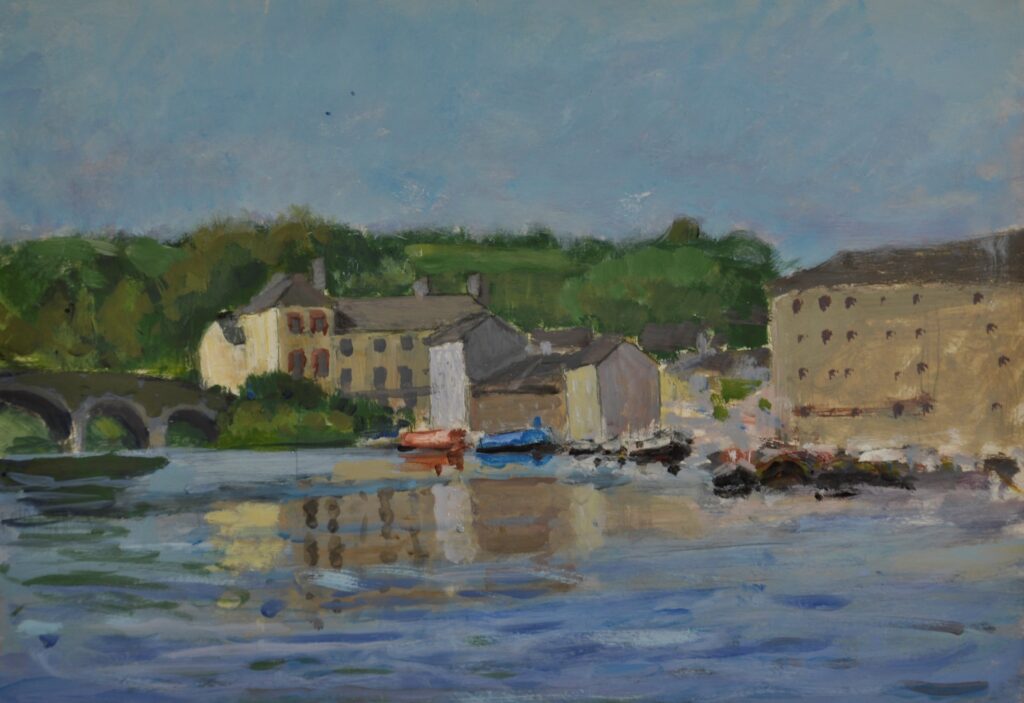 Photo: Courtesy of David Goldberg