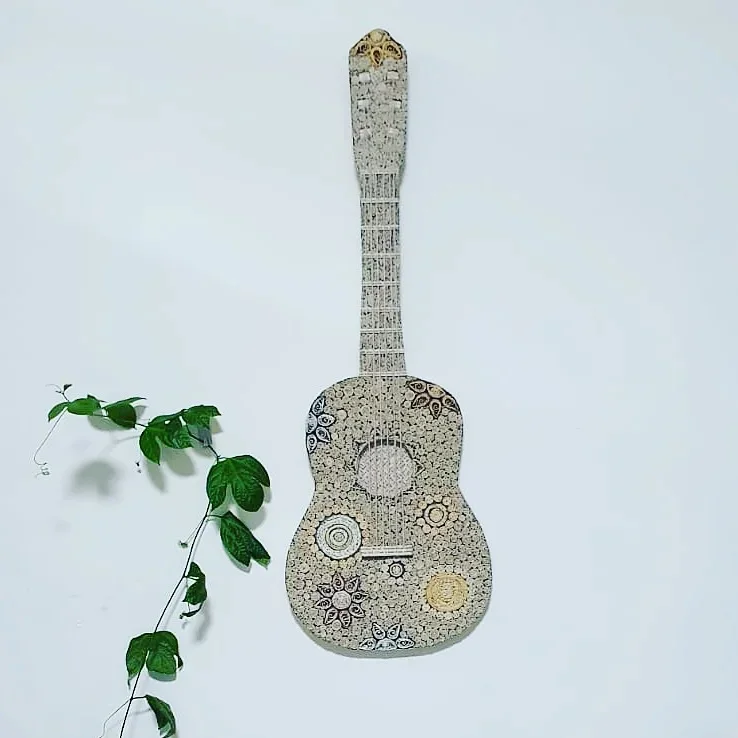 Photo: Courtesy of Daniela Levi Matić
Tell us a little bit about yourself and your background.
My name is Daniela Levi Matic.I was born in Serbia, married an Israeli 10 years ago and moved to Israel 8 years ago.
What inspired you to become an artist?
The desire to create. I have been creating since I was a kid.
What is your specialty?
Creating wall decoration made of books.
How and where do you work?
From my house, mornings but mostly evenings.
What is the most indispensable item in your work place?
Books.
Where do you take your inspiration? Are you pursuing any themes?
I get an idea like a movie in my head and the process builds in my imagination.
Do you do bespoke work?
Yes.
What projects are you currently working on?
 I just finished a guitar, the next piece is a surprise.
What are your favourite items in your current collection?
The guitar and wall clock.
How do you know when a piece is finished?
I look at my work and just know.
What was the first artwork you ever sold?
Five owls on a branch , each owl represented family member.
Which project have you enjoyed working on the most so far?
The guitar.
What do you want to achieve with your work and what are your wishes for the future?
I want to push my limits and create unique pieces.
Where can we find your work?
For now, on Instagram and Facebook.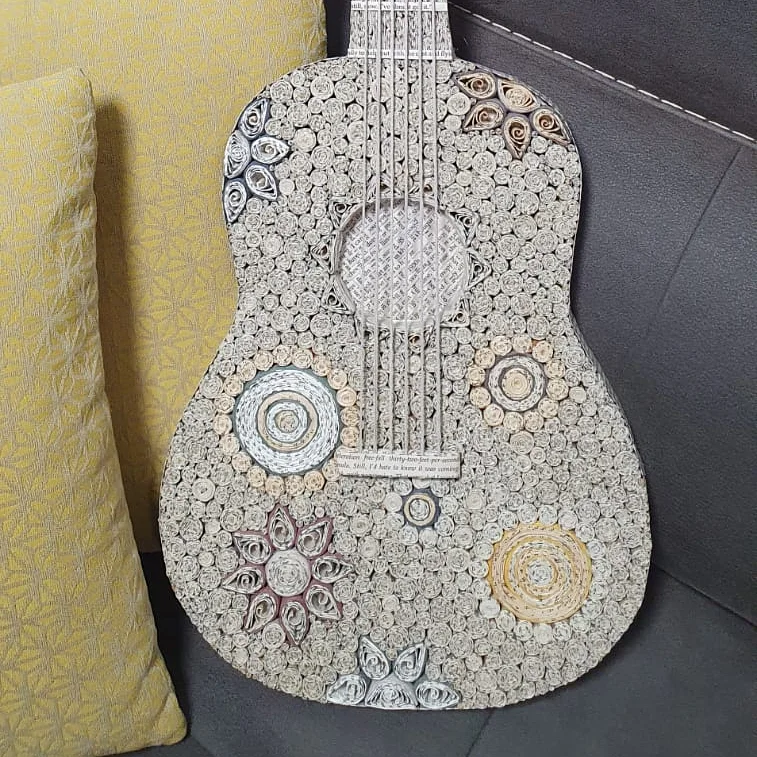 Photos: Courtesy of Daniela Levi Matić