Photo: Courtesy of Dahlia Deston
Tell us a little bit about yourself and your background.
My name is Dahlia and I am a Jewish artist from Australia. My passion is to create original handmade greeting cards for all occasions including Jewish festivals and celebrations. I also love to write poetry and sing.
I began my art studies at an early age and went on to complete a Bachelor of Visual Arts at Sydney University.
I currently design and supply cards and card gift packs to a wide range of shops, markets and online.
What inspired you to become an artist?
I have been drawing ever since I could hold a pencil. I have always loved to create things and went to art school where I was inspired to become a professional artist.
What is your speciality?
My speciality is drawing and collage.
Where do you take your inspiration from? Are you pursuing any themes?
I take my inspiration from my joyful observations of life and that is reflected in the bling and embellishments I often use in my card making. The colourful, sparkly bling makes the cards come alive and sing.
My Jewish cards also lend themselves very much to bling such as Hamsa cards and Shabbat Shalom cards embellished with mosaics and gemstone flames. I'm particularly drawn to the colour blue because it is very spiritual and used a lot in Jewish imagery. My cards also have a sense of humour from 3D frogs to mini matzahs for Pesach.
Do you take on commissions and create bespoke designs?
Each card I make is handmade and an original. I am happy to take on commissions and customised card designs.
Which project have you enjoyed working on the most so far?
I have been working on a book of surreal drawings of a woman's figure with the head of a bird and inspirational poetry of mine to remind oneself that they are more than just a body.
What do you want to achieve with your work and what are your wishes for the future?
I like to make art that makes people smile and brings joy. By blinging I am aiming artistically for a beautifully decorated image that radiates and engages the eye. I also wish to continue to create inspirational works of art such as my book and affirmation cards to remind one that there is always another way forward – light through adversity.
Where can we find your work?
See it at heartmadecardsdesign.etsy.com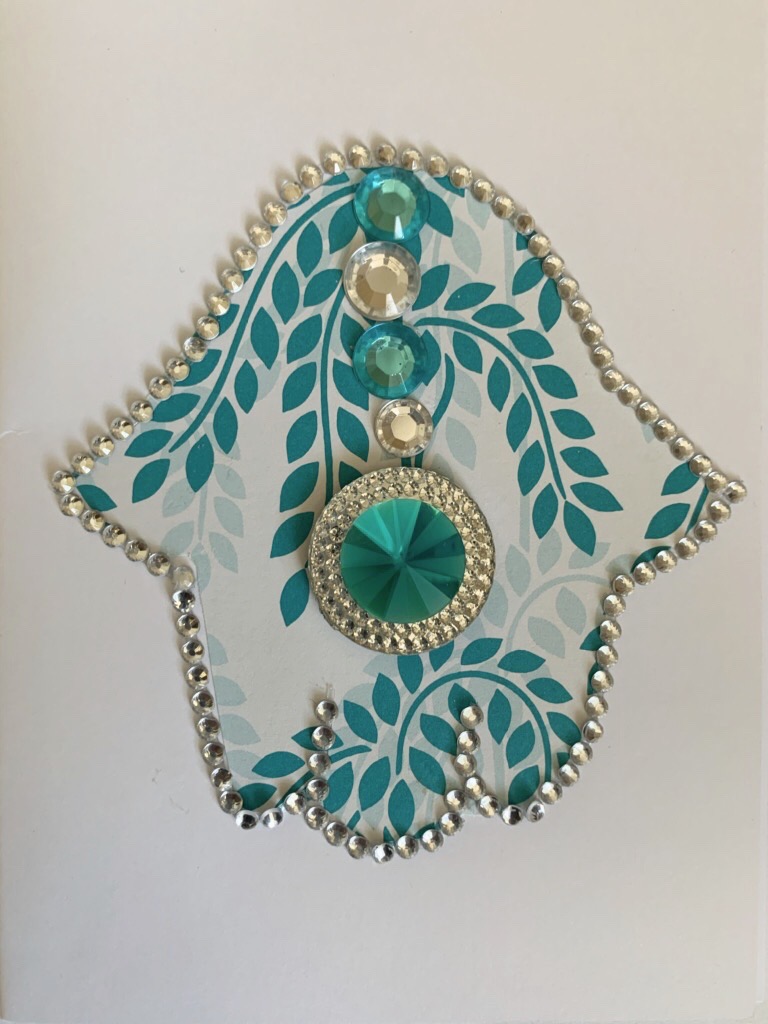 Photos: Courtesy of Dahlia Deston