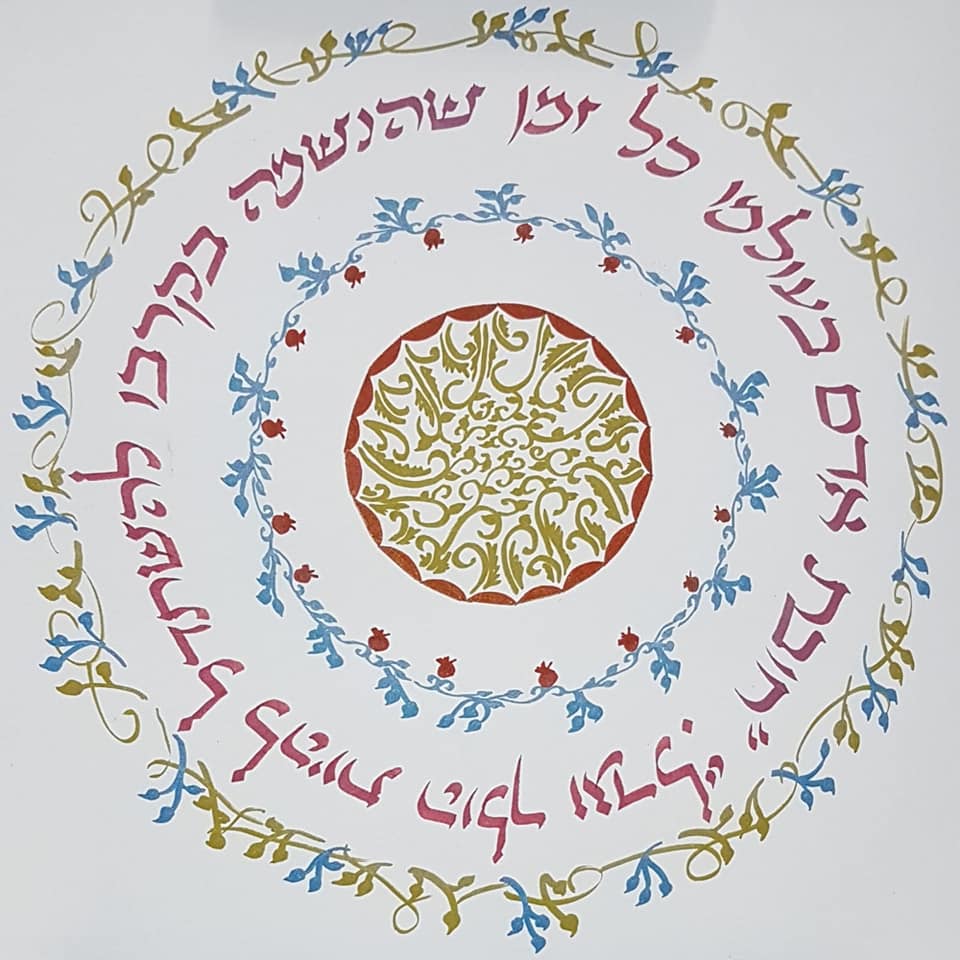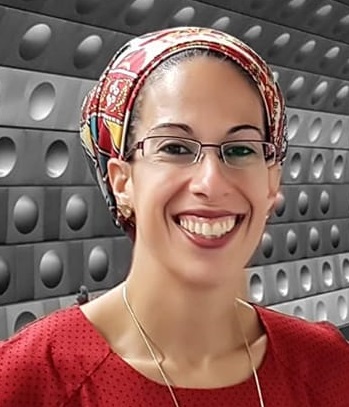 Chani Gross is an Israeli Calligraphy artist. Together with her husband Ariel and their four children, she lives in Nitzan, in the South of Israel. She has a background in Graphic Design and Calligraphy. Her speciality is the creation and illustration of handwritten Hebrew Calligraphy artwork she ships worldwide.
Tell us a little bit about yourself and your background.
My name is Chani Gross. I am married to Ariel and we have four children. I grew up in Jerusalem, falling in love with different forms of art from a very young age.I studied graphic design and drama in high school and carried on with graphic design and calligraphy in college. As much as the world runs on technology, there is something so natural and special about handmade work, I can't give it up.
Why do you do what you do and how did you get started in the first place?
I love art and love writing special spiritual pasukim, something that is connected deeply to my neshama. Writing my calligraphy is total therapy for me. I believe art is for anyone.
What is your specialty?
My Hebrew calligraphy handwriting.
How and where do you work?
I am a teacher during the mornings. Late at night, when all our kids are asleep, I sit by the table in the living room and work.
What is the most indispensable item in your studio?
My special calligraphy pens, colourful paper, and paint.
Where do you take your inspiration? Are you pursuing any themes?
Manly from songs of the pasukim, but also the time of the year, feelings, mood, etc.
What projects are you currently working on?
I've just finished a very big project for the donor of an important organization.
What is your favourite item in your current collection?
Every time a new project is ready – it becomes my favorite.
How do you know when a piece is finished?
Even when I feel the work is complete, I carry on adding a little more.
Do you do bespoke work?
Yes! of course! Any pasuk you like – I will write it and decorate it for you!
What was the first artwork you ever sold?
I think it was a hamsa with the wording of- IM ESHKACHECH. I sent it by email for someone's profile!
Which project have you enjoyed working on the most so far?
All of them! I can't choose only one.
What do you want to achieve with your work and what are your wishes for the future?
I want to reach all Jewish people around the world. I feel this is my shlichut so Jewish families can have the pasukim they love decorating their homes!
Where can we find your work?
On my Facebook Page. This is a great opportunity for me to invite you to join my page, like and share it with your friends: Chani's Calligraphy .