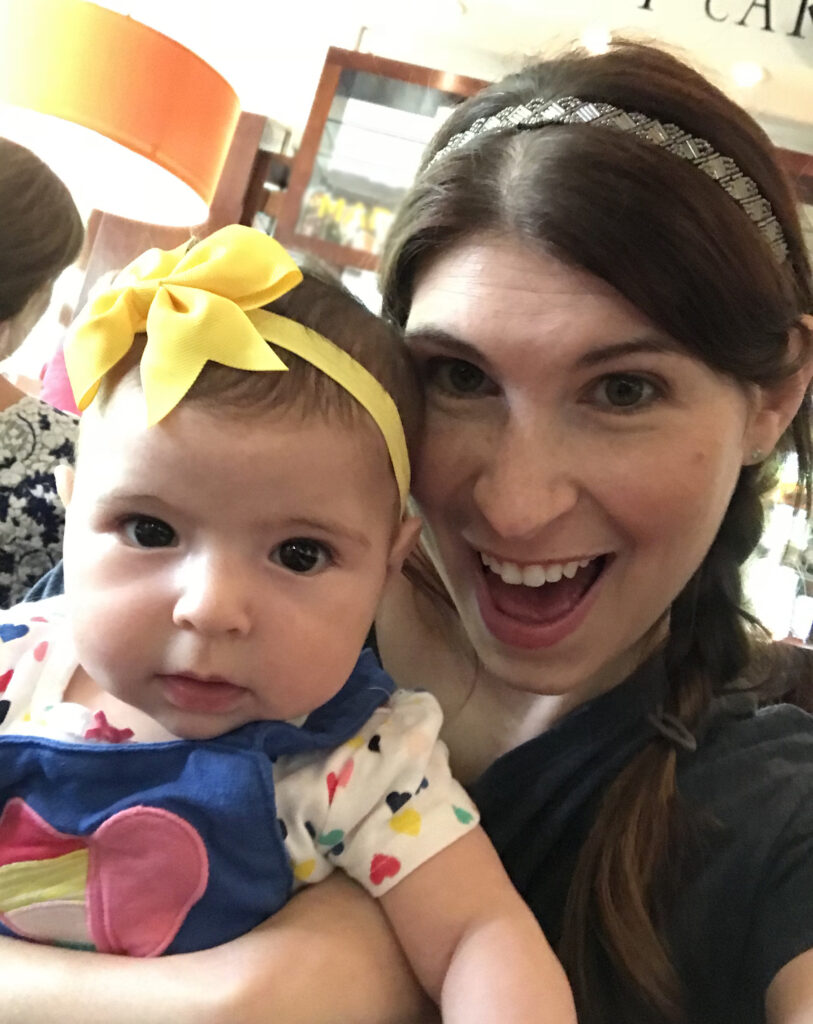 Photo: Courtesy of Little Natalie Designs LLC
Tell us a little bit about yourself and your background.
Hi! My name is Becky, and I am from Dallas, Texas. I am an artist, an art educator, and currently a stay at home mom constantly looking for new creative outlets. I graduated from the University of Texas with an undergraduate degree in studio art as well as a graduate degree in art education and was an elementary art teacher for 6 years until I had my baby girl, Natalie.
I've always loved hair bows and wanted Natalie to have one for every occasion, so last year, for my birthday, I got a sewing machine and learned how to make them myself to cut down on my bow budget. I made her a cute fabric bow for Hanukkah and before I knew it, the other moms started asking me where I got it from. As for my other major product, mezuzahs— I wanted a mezuzah for Natalie's bedroom door, but I couldn't find one that I felt fit her room or her personality. So, I made her one. And the other moms started asking me where I got it. That's how Little Natalie Designs LLC was born.
What inspired you to become an artist?
Honestly, I watched my mom take a painting class when I was in elementary school. I decided I needed to be able to do that. I took her painting (yes, her actual painting) and her paints, and I would practice daily to try and make my paintings look like hers. Eventually I started making my own and it became something I loved.
What is your specialty?
Cartoons have always been my strong point. Everything I paint or draw always ends up looking like a cartoon anyway so I decided to embrace it.
How and where do you work?
I work at home in a little sunny art space I created. I work with acrylic paints for the mezuzahs, and on my cute purple sewing machine for the hair bows.
What is the most indispensable item in your studio?
My chair. It's really comfy.
Where do you take your inspiration? Are you pursuing any themes?
Currently my inspiration has been from my daughter, her interests, her friends' interests, and really cute fabrics that I find online. My current favorite is a matzah fabric for Passover!
Do you do bespoke work?
Yes!
What projects are you currently working on?
I am currently working on coming up with new designs for the mezuzahs.
What is your favorite item in your current collection?
The purple hippopotamus mezuzah is my favorite. I'm, of course, biased. It's the mezuzah I designed for Natalie, and a large part of why I started this new adventure. Her lovey is a purple hippo that she named "Happy."
How do you know when a piece is finished?
It's never finished. I can always find something I could fix or make better, but eventually I have to make myself put it away and say it's done.
What was the first artwork you ever sold?
The first art works I sold were custom dog portraits. I love dogs.
Which project have you enjoyed working on the most so far?
So far, I am having the most fun with designing these mezuzahs. I love cartoons and cute animals.
What do you want to achieve with your work and what are your wishes for the future?
My goal is to always do what I love. If other people love it too that is even better!
Where can we find your work?
www.littlenataliedesigns.etsy.com
Intagram @littlendesigns
Facebook: https://www.facebook.com/LittleNatalieDesigns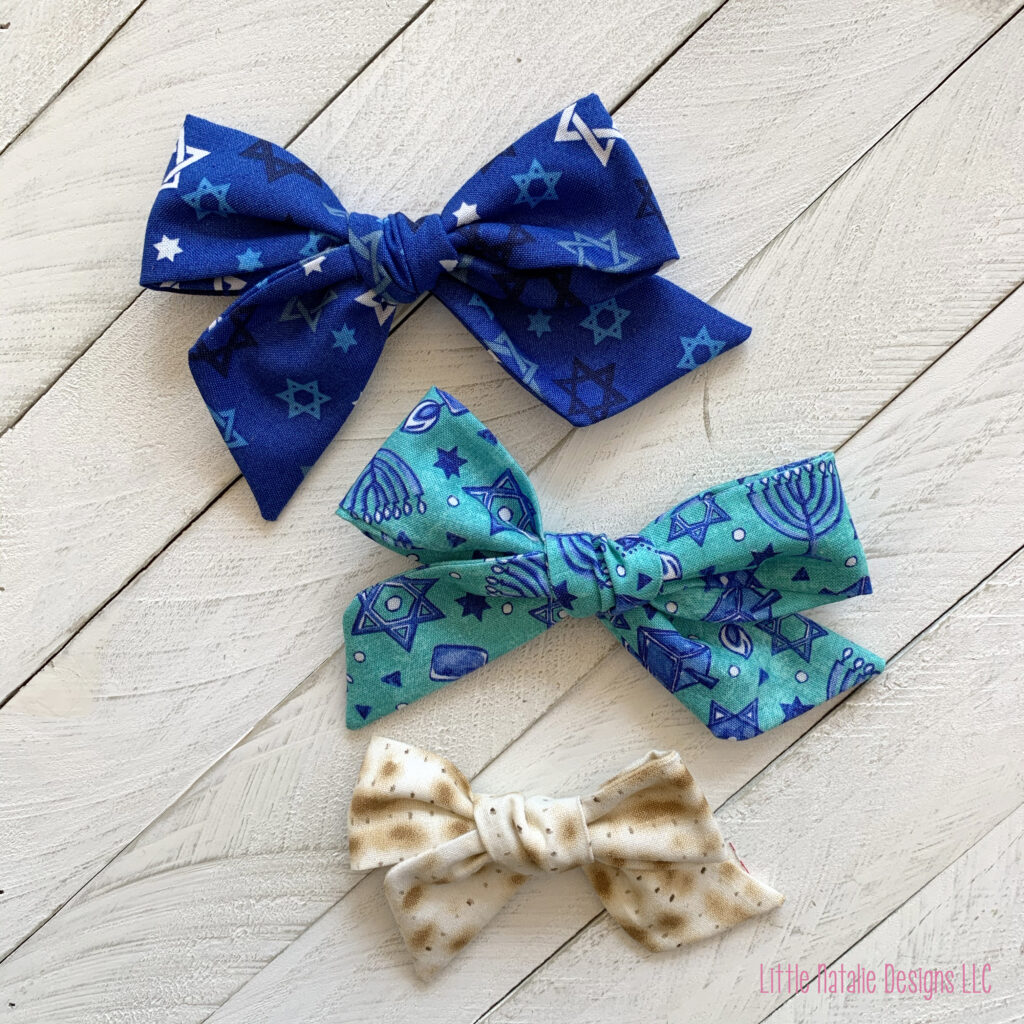 Photos: Courtesy of Little Natalie Designs LLC