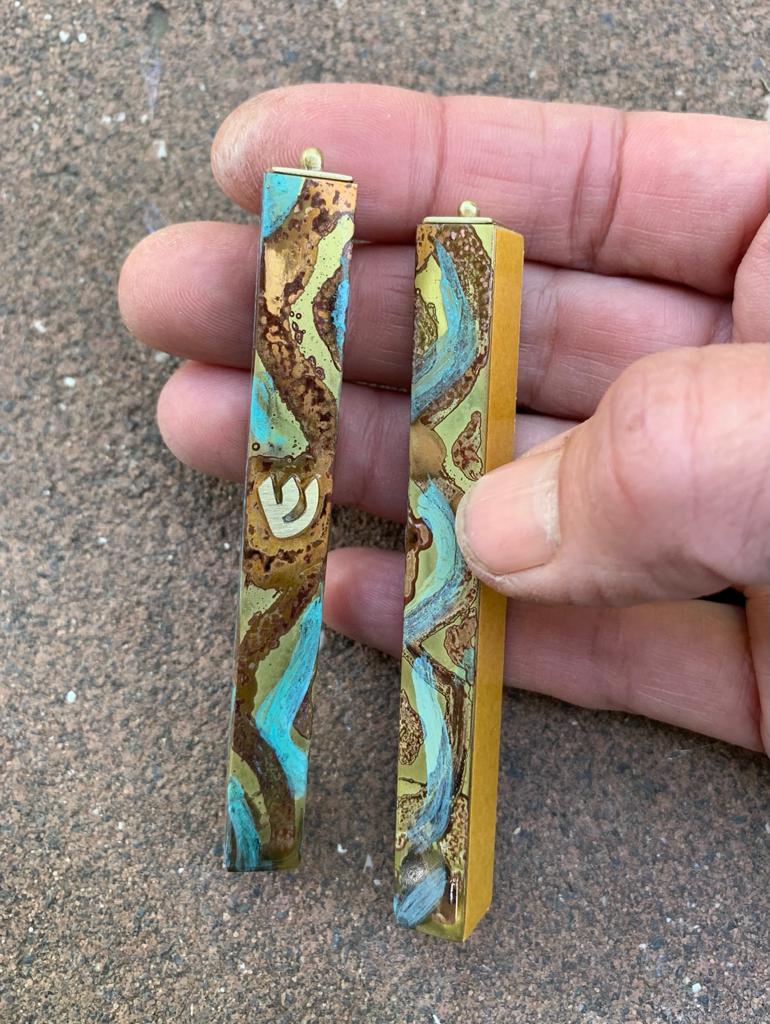 Photos: Courtesy of Ayala Adler
Tell us a little bit about yourself and your background.
I was born in Jerusalem and am 55 years old. I have been an artist for over 30 years and try to combine my love of nature and art into my work. Over the years, I have developed a unique technique and produced colorful products from brass and copper.
What inspired you to become an artist?
It happened by itself; I was drawn to design at a very young age.
What is your speciality?
My most prominent products are Mezuzah cases.
Where do you take your inspiration from? Are you pursuing any themes?
My inspiration comes from nature, and the ideas for my designs are all created in my mind in the swimming pool, I swim daily.
Do you take on commissions and create bespoke designs?
Of course. To a certain level.
Which project have you enjoyed working on the most so far?
My favorite products are the Dreidels.
What do you want to achieve with your work and what are your wishes for the future?
I would love that people all around the world will be familiar with my work.
Where can we find your work?
www.etsy.com/shop/AyalaAdlerJudaica
Instagram: @ayala_adler_judaica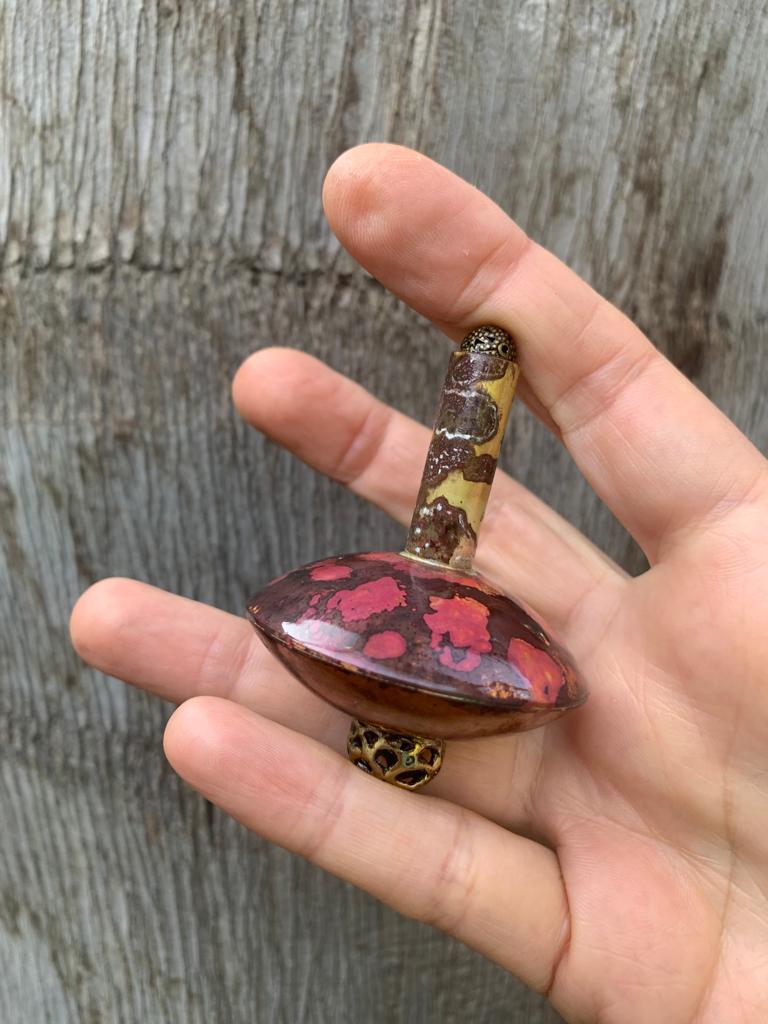 Photos: Courtesy of Ayala Adler