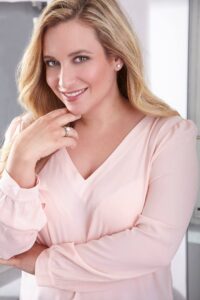 Photo: Courtesy of Jamie Roitman
Tell us a little bit about yourself and your background.
I live in Westchester County, New York with my husband, our 3 sons—ages 4, 2 and 6 months—and our mini goldendoodle. We're raising our children to understand the importance of family and to appreciate Jewish culture. I have been an opera singer for years and sang through my pregnancies and up until Covid-19. However, the pandemic put a hold on my opera contracts, including being a soloist during the high holidays. Since I felt the artistic part of me still needed to be fulfilled, I discovered resin art.
What inspired you to become an artist?
My mom is a studio artist so I was brought up with an appreciation and understanding of fine art. I love to create. My true love (other than my husband) is music, but during the pandemic I discovered a love for creating crafts that will be cherished and given a place in other people's homes.
What is your specialty?
I create clear resin pieces with "mix-ins" of the client's choice, like dried flowers, gold and silver leaf, sparkles, kid's toys, and even rainbow sprinkles. During my exploration of the resin art world, I felt there was a big hole in the resin market, namely Judaica. I started with resin mezuzot and recently starting making resin menorahs. I plan to continue to add more Judaica.
How and where do you work?
I work in my house, mostly at night when my children are sleeping. Frequently my husband works late, so we keep each other company.
What is the most indispensable item in your work space?
The mezuzot are the most popular item! I've made so many I've lost track!
Where do you take your inspiration? Are you pursuing any themes?
I've been developing a soft, feminine style as my central theme, and my work is inspired by the natural beauty of flowers and the interplay of light as it passes through clear resin reflecting on various metals. I also look at different artists' styles on instagram for ideas. I've also really been enjoying some fun children's commissions!
Do you do bespoke work?
100% of my work is bespoke. I'll always bring ideas to the table, and I'll help guide the customer with color options and "mix-ins."
What projects are you currently working on?
I'm working on developing my holiday collection. I'm working on menorahs and I am looking to add dreidels to the collection.
What are your favourite items in your current collection?
Aside from the mezuzot, I really love my coasters and wine stoppers, especially with dried flowers. No two pieces are exactly alike and I love how they fit together so beautifully.
How do you know when a piece is finished?
Less is more. I love the negative space in each piece so I do my best not to add too many "mix-ins." I find the pieces look best when light can find ways to pass through the resin unimpeded, while a small number of "mix-ins" (like a beautiful dried flower or flecks of gold leaf) can be a focal point without overwhelming the piece.
What was the first artwork you ever sold?
A coaster set, which was soon followed by a soap dish.
Which project have you enjoyed working on the most so far?
I have a few collaborations with other artists coming up that I can't announce yet, but I am very much looking forward to. I'm having a lot of fun with vanity trays and jewelry boxes as well.
What do you want to achieve with your work and what are your wishes for the future?
I want to create a niche in the resin art market that's specifically Judaica. I love doing housewares and other small items as well, but this is the start of something different.
Where can we find your work?
My instagram handle is @resin.bar.studio Please follow me for updates and new product releases!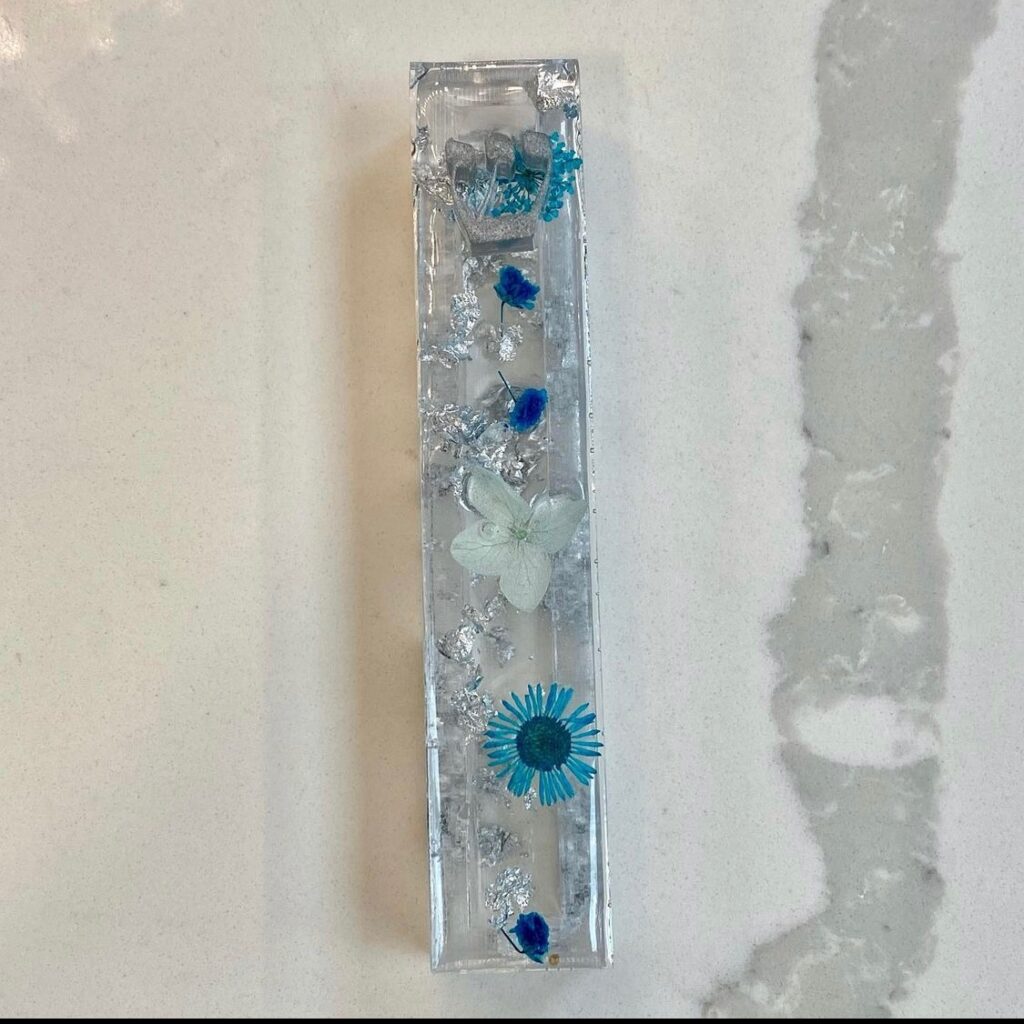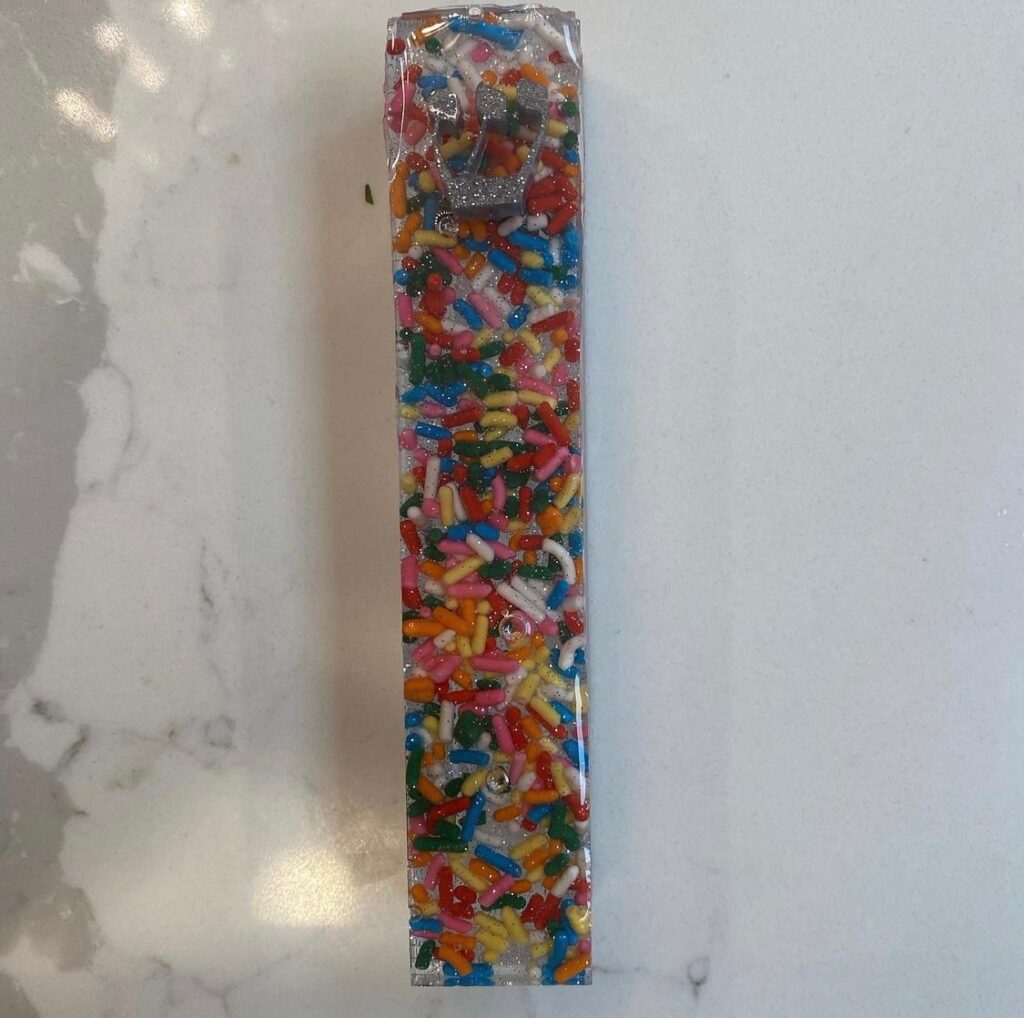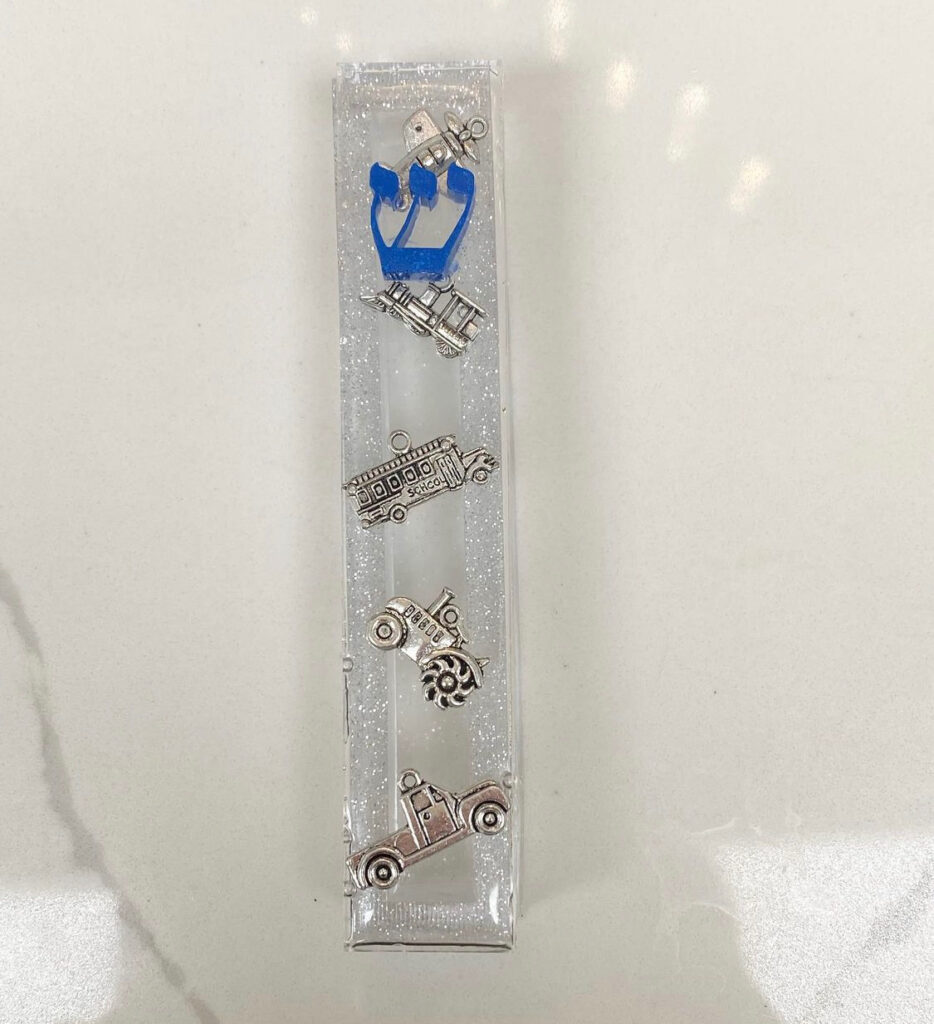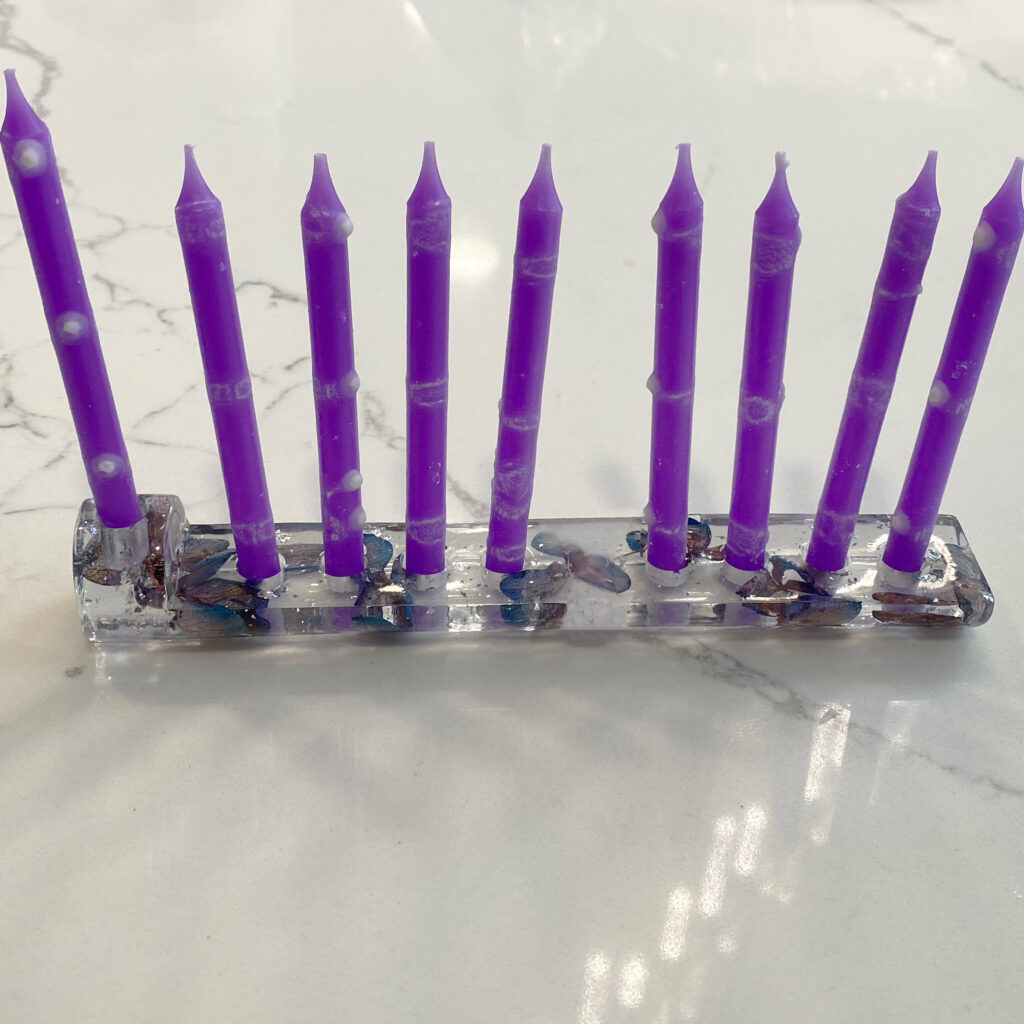 Photos: Courtesy of Jamie Roitman