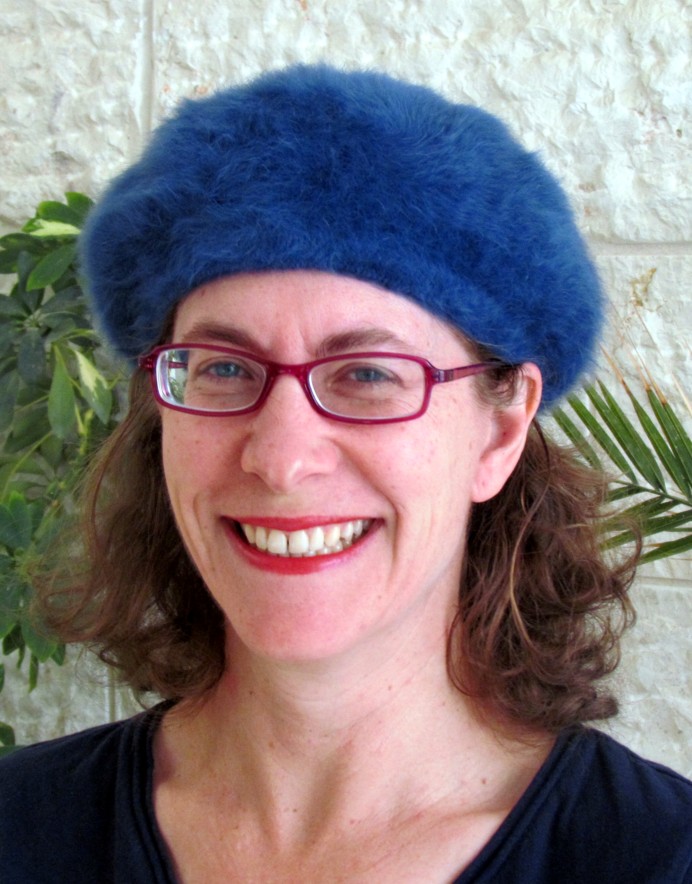 Photo: Courtesy of Amy Rosen
Amy Rosen Lutnick is a Canadian-born Israeli artist and designer. She is a graduate of the WIZO Academy of Design and Education and has been designing and producing Judaica and Judaica art for close to two decades. All of her work is hand-painted on Habotai silk and a one-of-a-kind creation. Amy is particularly well known for her signature silk-painted Challah covers and Chuppot.
Tell us a little bit about yourself and your background.
My name is Amy Rosen Lutnick. I was born in Toronto, Canada, and made Aliyah with my parents and brothers in 1982 at the age of 10, to Jerusalem. I grew up in a Traditional and very Zionistic home. Ever since I can remember, I was dancing and learning art.

Why do you do what you do and how did you get started in the first place?When it was time to choose a college, I opted for WIZO Academy of Design and Education to study fashion and textile design for 4 years. After graduation and spending some time living in NY, I returned to Israel and studied silk painting privately. From there, I have developed my unique style of painting that I apply to many different mediums and products. I get great joy from creating such colourful designs, and seeing others' positive reactions for my cheerful designs.
What is your specialty?
Silk painting is my specialty.
How and where do you work?
I work from home in Mevaseret Zion, which is in the hills outside of Jerusalem. I have different phases of work. I stretch my silk to paint. If I am using the design for the final product, I steam and rinse the painted silk, and then sew it for the product, and if it is being used to print, I paint, take a picture and edit accordingly, and print.
What is the most indispensable item in your workshop/studio?
My paints.
Where do you take your inspiration? Are you pursuing any themes?
My inspiration comes mostly from nature but other places too, depending on the product in mind and holiday….
What projects are you currently working on?
I am currently working on table runners that will be heat resistant which I am very excited about, and matza and challah dishes.
What are your favourite items in your current collection?
My favourite items are my trivets and keychains.
How do you know when a piece is finished?
When I have been working on a new design for a number of days and have been coming back to it but realise that I do not want to add anything more, or that if I do it could ruin what I have created so far.
Do you do bespoke work?
Yes, I do custom orders.
What was the first artwork you ever sold?
A wedding canopy.
Which project have you enjoyed working on the most so far?
I find that every project has its challenges, but I have most enjoyed working on the wedding canopies. The final product is quite impressive to look at. I have created centrepieces for my Chuppot, and they are very full of colour and energy!
What do you want to achieve with your work and what are your wishes for the future?
I want people to come to me for beautiful products because they appreciate the beauty in what I have to offer. I hope to develop a proper business with my products.
Where can we find your work?
You can find my work on my website, Facebook, and Instagram.
Photos: Courtesy of Amy Rosen