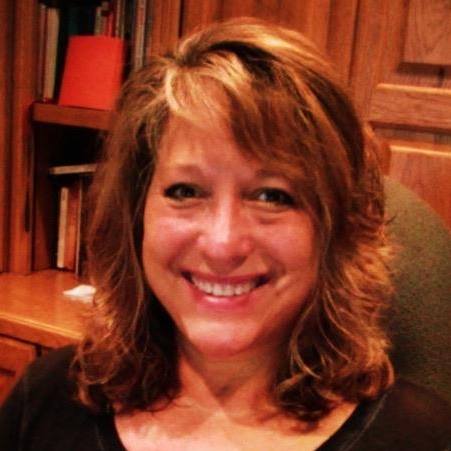 Photo: Courtesy of Amy Herzenstein
Tell us a little bit about yourself and your background.
I am a professional educator, M.Ed., an Advanced Clinical Hypnotherapist, ACHT, a certified Usui Reiki Master practitioner and teacher and a very happy potter. I LOVE putting my hands in clay. When I am not creating in the studio, I am teaching clay classes, working with clients, guiding women's circles and offering workshops.
What inspired you to become an artist?
It's more of a soul calling than an inspiration. It is the act of being in process…in flow. It's more about the process than the end result. It's my meditation and my therapy. Creating keeps me centered, grounded and happy. I can't imagine life without it.
Clay is a great teacher. For as long as I can remember, I have always loved the act of creating and getting 'lost' in my work. The creative process, my process, often begins with an initial idea that doesn't always work out the way I imagined it. Modifications and alterations need to be made, looking at the same idea, deleting or adding materials, moving things around, and sometimes changing my imagined outcome. Or, holding onto my imagined outcome while problem-solving and reworking my materials to get the results I want. The act of using my hands and creating-while my mind is actively assessing and reformulating-is the most stimulating, gratifying, and soul-satisfying activity for me.
On the other hand, there are many times when I just let the art flow and don't think too deeply into it and am always amazed by where I end up, and what I have learned. Art can be planned and performed with formulas, it can change and evolve through adaptations, or it can just flow! For me, the end result is cathartic, healing, educational, and meaningful. It always lifts my spirit!
What is your specialty?
I create unique handmade ceramics.
How and where do you work?
I have an amazing home studio.
What is the most indispensable item in your studio?
CLAY! Besides the clay there are so many tools! My favorite thought and thing to say is, "I have a tool for that!"
Where do you take your inspiration? Are you pursuing any themes?
I am very empathic. Many of my inspirations come from how something makes me feel. I am drawn to texture, color, nature, animals, and whatever moves me in the moment. This is what makes ceramics so exciting — the endless possibilities. I love the freedom of being able to move to whatever is speaking to me.
Current themes I am working on revolve around bringing in good energy. This is done with utilizing bright colors, placing happy fish on tea cups, adorning work with mandalas and dragonflies, and bringing the light in with hand built lanterns to name a few.
Do you do bespoke work?
Yes. I have and do take commissions.
What projects are you currently working on?
I am making my own personal set of dishes silkscreening various animals combined with hand painting glazes in bright contrasting colors. In addition, I am making Havdalah Sets, Mandala Burning Prayer Boxes, Mandala plates, and handheld personal finger labyrinths along with tri-footed cups, butter dishes and chakra ornaments to name a few.
What is or are your favourite items in your current collection?
My personal favorites are the havdalah sets, burning prayer boxes and my new and in process animal dish sets.
How do you know when a piece is finished?
The work lets me know along with a feeling of completion.
What was the first artwork you ever sold?
The first pieces I ever sold were some fun and funky sugar and creamer sets along with some wall hamsas.
Which project have you enjoyed working on the most so far?
I was commissioned to make two sets of dog bowls for Karma and Otis. I never would have thought of doing this on my own. They were fun due to their playful and whimsical nature. It was also enjoyable to collaborate with the purchaser on ideas to implement the design and theme of the bowls.
What do you want to achieve with your work and what are your wishes for the future?
There is so much to learn and grow with ceramics. I am a perpetual student of ceramics and of life. I plan on continuing making and creating and offering my work to customers. I also enjoy teaching and sharing the gift of making clay with students as well as incorporating clay into wellness and healing workshops.
Where can we find your work?
www.etsy.com/shop/Cre8ivePottery
@cre8ivepots on instagram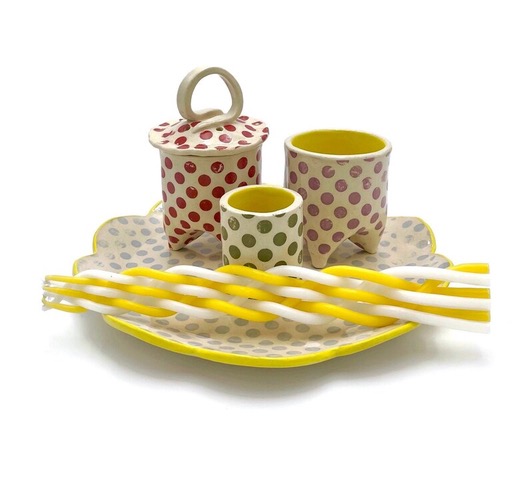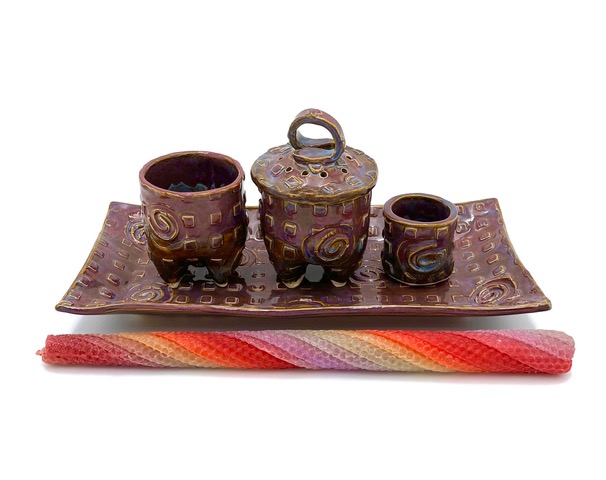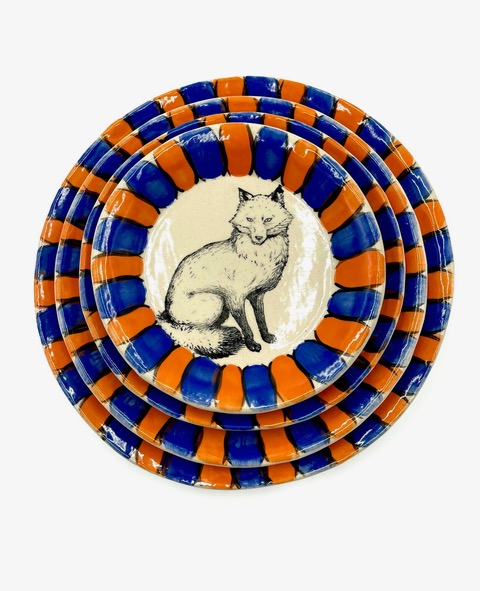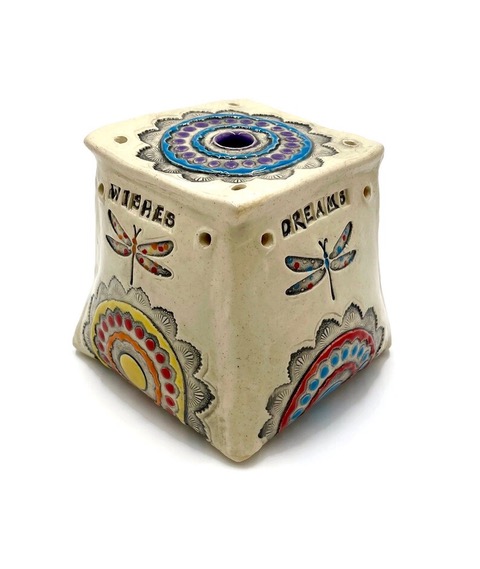 Photos: Courtesy of Amy Herzenstein