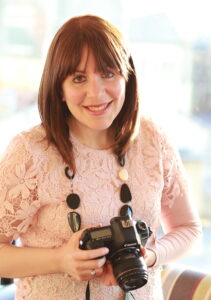 Photo: Courtesy of Tova Schprecher
Tell us a little bit about yourself and your background.
I was born in Israel and when I was about 14 my family moved to Montreal for a few years.
I got married to my husband, who is from Belgium, in Montreal.
After a year living in Montreal we moved to Israel with a short stop in Belgium
We lived there for 7 years and our two children were born.
We moved to Manchester six and half years ago and we really like it here.
I run my photography business, as well as a Women's Walking Group I started a few months ago.
How did you develop an interest in photography?
A photography course was open when I was about 15 and I just felt that it was really interesting to me and I got good results
What was the first camera you used and what equipment do you prefer to use today?
I bought a second hand camera that was a Canon film camera and used to give me a lot of problems.
After a while I got a new camera, all Canon.
About four years ago, we forgot to lock the back door and on Shabbat morning we realised that someone has stolen all my cameras, it was a shock but thank God, after a while, I managed to replace everything.
What do you enjoy most about photography?
The connection with people and the happy memories I share with them. I'm happy that I'm able to give them a lifetime gift that they will remember forever.
What is your specialty?
Portraits, Bar Mitzvah, Family, Kids, Baby and Business Headshots.
How would you describe your style?
Authentic and real. Very simple but shows the beauty of every person.
Which project have you enjoyed working on the most so far?
Bar Mitzvah events.
Do you work with an assistant photographer?
Sometimes.
What advice would you give an aspiring photographer?
Take as many pictures as you can, each picture will deepen your knowledge, and don't stop learning!
What do you want to achieve with your work and what are your wishes for the future?
To travel all over the world and to take pictures in Jewish communities, starting with the UK and Europe.
How can our readers book you and where can they find out more about your work?
www.tovaphoto.co.uk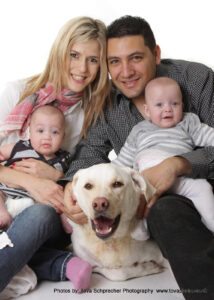 Photos: Courtesy of Tova Schprecher