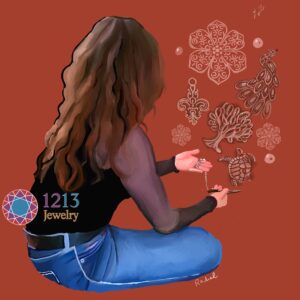 Photo: Courtesy of 12:13 Jewelry
Tell us a little bit about yourself and your background.
Ecclesiastes 12:13 is the foundation of my art career and life. As King Solomon said, the purpose of life is to know HaShem and keep His ways. I interpret Kohelet 12:13 as – "We all have times when we wonder about the purpose of life. Our purpose is to love God and keep His commandments. His commandments are at work all of the time whether it be in the seasons changing, scientific principles that affect our lives every day or simply being the best we can be".
Since the age of five I remember telling HaShem that I wanted to "create and help people". This desire led me, over the years, to working in many art genres while maintaining a focus on how my creativity could make the world a happier and more peaceful place.
I designed clothing for many years and started undergrad school majoring in Fashion Design. I went on to earn my Bachelor's degree in Art Therapy which added an avenue through which I could incorporate my art into a hands-on way to help others.
Also, my Hebrew name, Peshah, became a drive behind my passion to help create a better world as I was named after my great aunt who died at a young age after a lifetime of unexpected hardship. I feel I must live a long and meaningful life to honor what Aunt Peshah did not have the chance to do.
What inspired you to become a Jewellery Designer?
In my mid-twenties I met an elderly woman who owned a gem mining company. I drove out to her workshop in the country, where she gave me a one-hour lesson in designing jewely. After that I bought a set of tools, a few supplies and just started creating. I have been designing jewelry ever since.
When you start to design a new collection, what is the process like? Where do you take your inspiration from? How do you keep up with current trends?
I have always seen my creations in a vision, like an image on a screen. I consider the ability to "see" my designs as a gift from HaShem. In my studio, I sit on the floor on a pillow and pray over my tools, then begin to form the jewelry from the pattern in my mind. Regarding current trends, I grew up near New York City so my fashion orientation leans toward classic and timeless. When I create I strive to design my jewelry line so it can be worn for many years, never go "out of style" and even be passed on to the next generation!
What do you enjoy the most about the design process?
My greatest joy in the process is knowing that the jewelry will bring happiness and meaning to other's lives.
Additionally, I build my websites and take all the photos of my designs. I find this to be a tremendous amount of fun!
What are your favourite materials to work with?
I have found over the years that my clientele loves sterling silver chains, semi-precious stones, pearls and steel bracelets. So my favorite materials to work with are those that bring joy to the hearts of my clientele.
What is or are your favourite designs in your current collection?
The Jewish steel expandable charm bracelets are my favorite, particularly when I added the options of pearl, amethyst, onyx, tiger's eye or rose quartz semi-precious stone accents.
What are your wishes for the future?
"Community Projects" is an aspect of 12:13 Jewelry that helps community organizations to raise funds for those in need. I create designs in the colors and motif of an organization and when those jewelry pieces sell I donate percentages to the cause represented. My hope is that Community Projects' reach expands.
Additionally, I design jewelry that represents events, such as festivals and reunions, so I hope to continue to create for those gatherings.
And lastly, as the 12:13 Jewelry line is sold in museums I hope to reach many more globally with the work of my hands. It's exciting to hear where my designs travel to and how it touched the heart of a loved one! It really is amazing.
Where can we find your designs?
My main online store is https://www.1213jewelry.com/store/c1/1213JewelryMuseumQualityAtAffordablePrices
My Instagram account is @1213.Jewelry
My Etsy store is https://www.etsy.com/shop/1213JewelryByPeshah
My Amazon Handmade store is https://www.amazon.com/handmade/1213-jewelry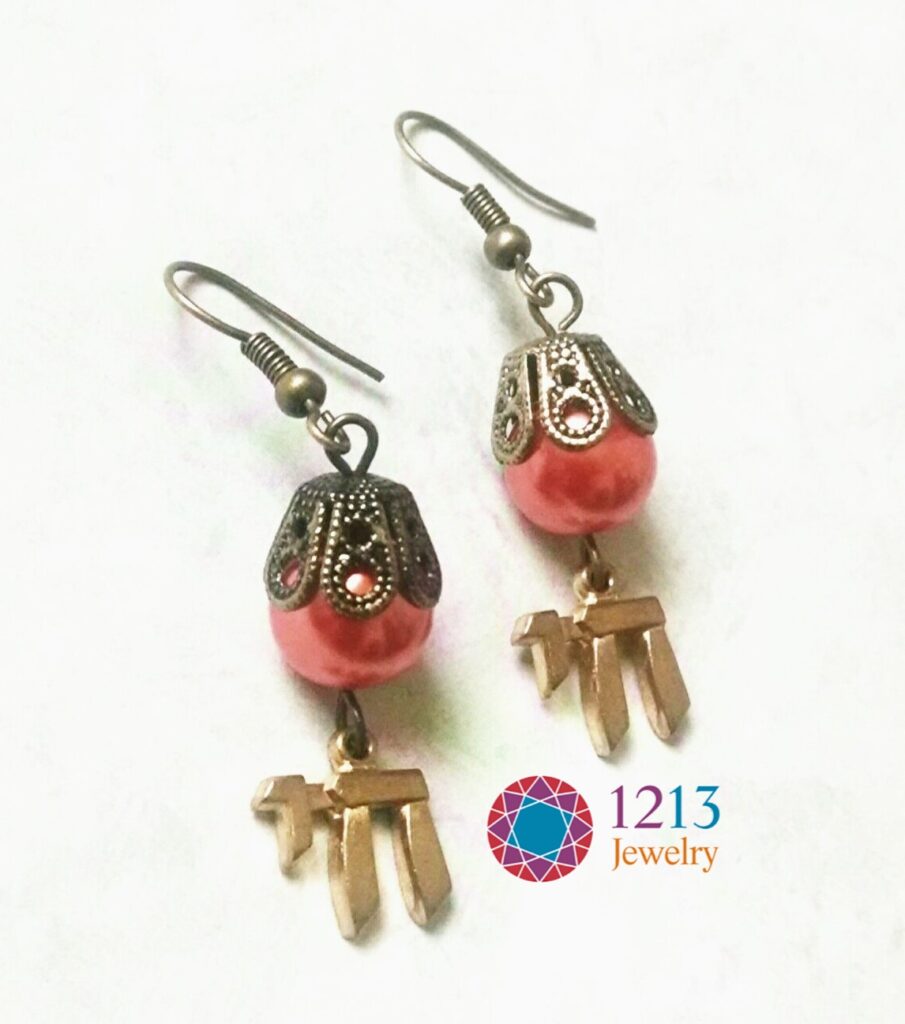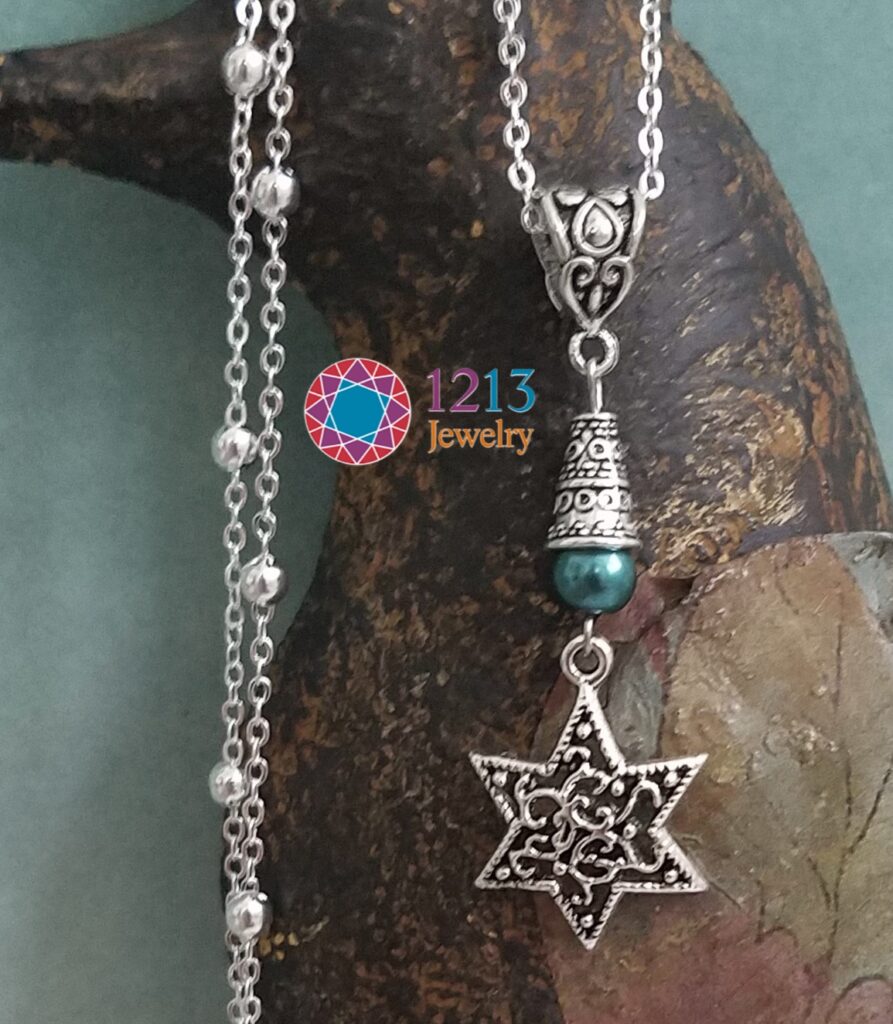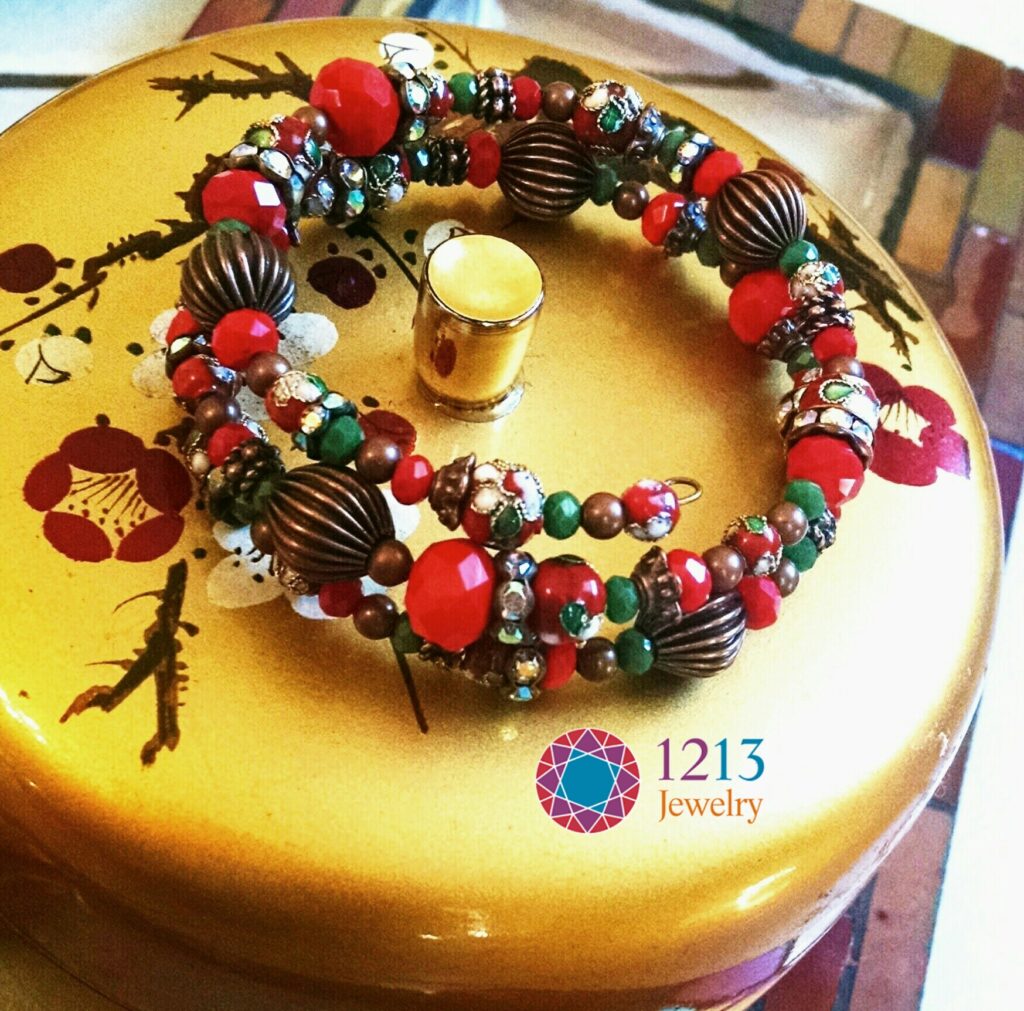 Photos: Courtesy of 12:13 Jewelry