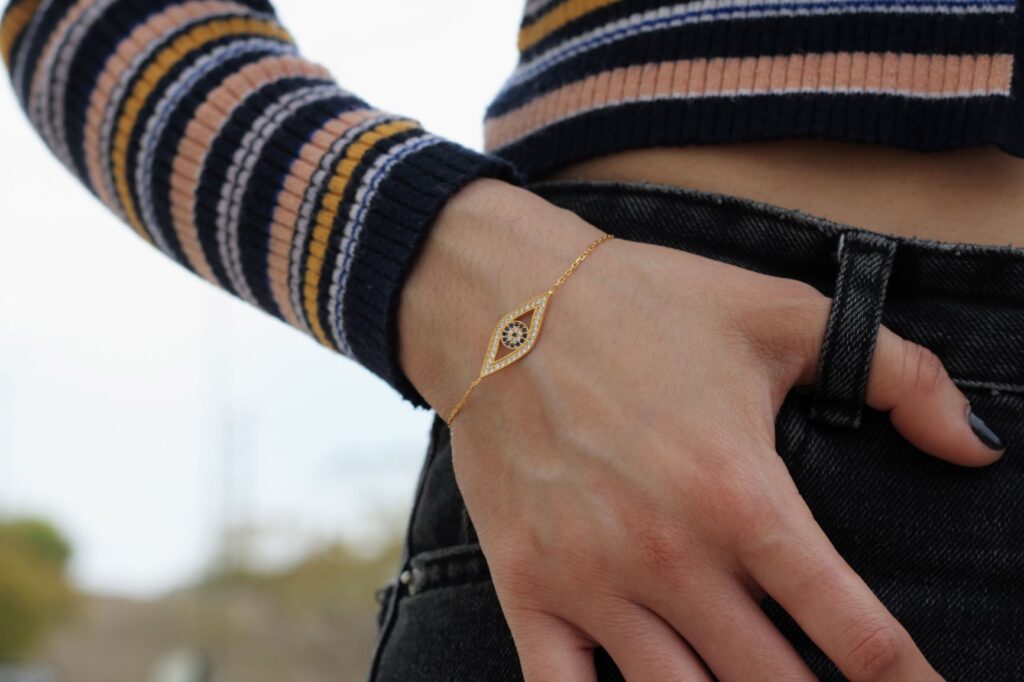 Photo: Courtesy of Alef Bet Jewelry
Tell us a little bit about yourself and your background.
Paula Brooks, my mom, started this company in 1996 when she was selling maternity clothes at a local swap meet on the weekends. She always had a booth of jewelry alongside the clothing and when her son in law said to her why don't you produce some jewelry in Hebrew the idea for modern Judaic designs was born.
What inspired you to become a jewellery designer?
I was a student at university then and would come to help her in the business in the evenings and I just fell in love with the business and the idea of creating and selling.
It is also my love for spiritual symbols that you can connect yourself to, attach yourself to, that I love. I want jewelry to be meaningful so I always aim to design a hamsa, evil eye, heart, chai or Jewish star. I like to feel that my jewelry designs are helping someone to be the best they can be and a good luck symbol does that to a person.
When you start to design a new collection, what is the process like? Where do you take your inspiration? How do you keep up with the current trends?
We meet once a year only in person with our main factory and we sit and draw designs together. We are 100% influenced by current trends, that is why we have stayed in business since the late 90s because we adapt and change our work all the time. We like to stay ahead of the curve. Some designs fail, others stay the course of time like our red string bendel bracelets that never seem to go out of style. I really don't look at magazines, I see a design on the internet, will screenshot and use that as inspiration for the next design. But, we always change the look to incorporate the symbols mentioned above. Every designer in the entire world is influenced by what they see from other designers, we cannot hide that, it isn't a secret– that is why Pinterest is so popular!
I take that screenshot, tweak it and change it to fit my criteria of what I know my customers will like. Right now, it is paperclip chains, so we took that design of the chain and adapted our current line of charms to fit the chain. We are finding ourselves actually leaving the modern trendy jewelry world of designs that are seasonal and concentrating more on pieces that will survive fashion trends.
What do you enjoy the most about the design process?
Knowing that if I fail it isn't the end of the world. I haven't invested $10k in one piece, so if it bombs it's ok. I also know that jewelry comes back to life every decade or so, and it can be repurposed to something new and modern. I love sitting down and talking out the design and how a simple Jewish Star blossoms into a bracelet, or a necklace or we can do this or that or that or this and it snowballs into a million ideas.
What are your favourite materials to work with?
14k gold
What is your favourite design in your current collection?
A chai we have on our Amazon store. It is plain, basic, simple and is only ¼" on a chain. I put it on to show a customer and haven't taken it off! It just gives me reassurance during this crazy time that life prevails and luck is always with me. Oh, and it's only $19 and of all the pieces this is what I am wearing.
What are your wishes for the future?
That every Bat Mitzvah girl receives and is proud to wear a Judaic piece of jewelry. That she will receive a piece of jewelry that shows she is Jewish, it can be ours or not ours, but that she is gifted a piece of Jewish jewelry that she will wear and be proud of wearing. It's all too easy to give money (I am also guilty of that) and a kid will never see/use/feel that money apart from their college education. So basically a gift she will have forever and can cherish it.
I can honestly tell you that my 3rd child taught me this lesson, she asked for my Jewish star necklace and hasn't taken it off since. She taught me to be proud of my faith and to wear it proudly and loudly this past year when the antisemitism was "out of control."
Where can we find your designs?
https://www.amazon.com/alefbetbypaula
www.facebook.com/paulaabjewelry
www.instagram.com/alefbetjewelry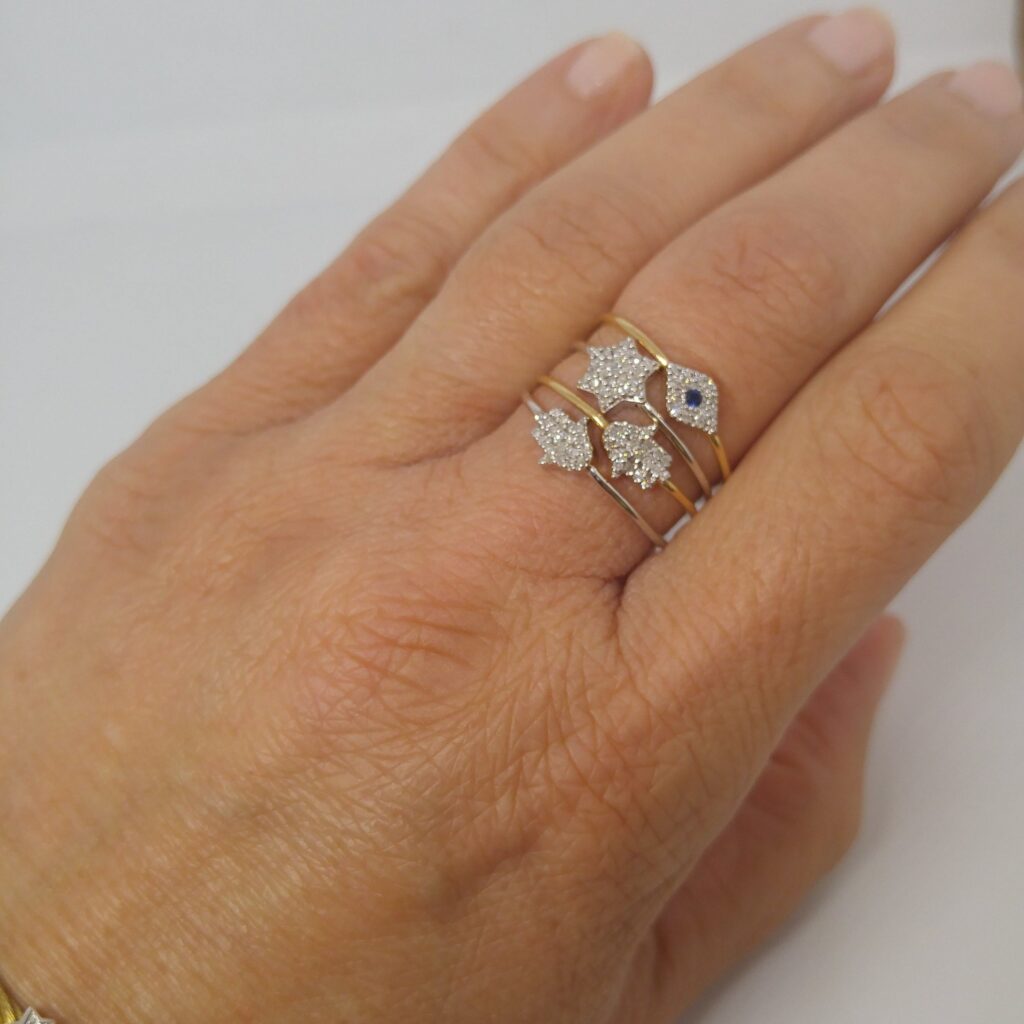 Photo: Courtesy of Alef Bet Jewelry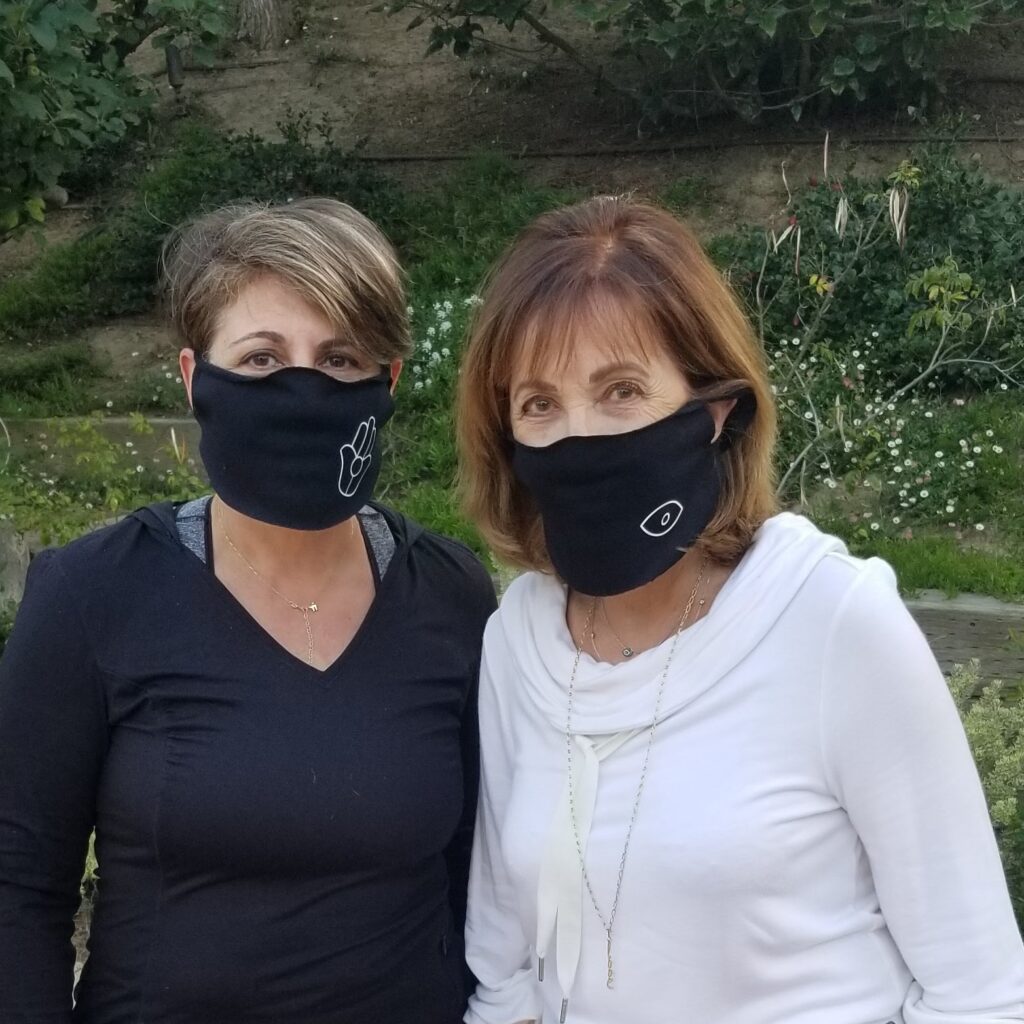 Photo: Courtesy of Alef Bet Jewelry