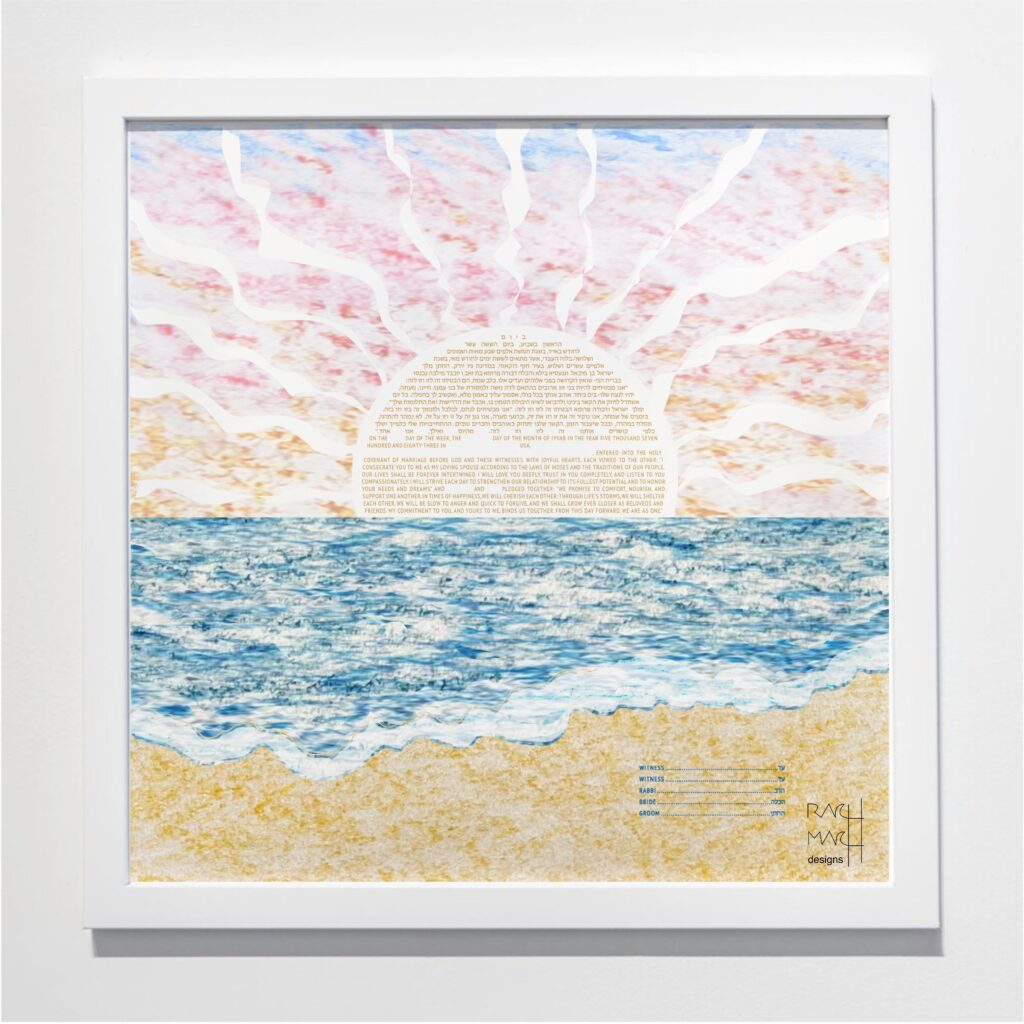 Photo: Courtesy of Rachel Machowsky
Tell us a little bit about yourself and your background.
I live right outside of New York City with my husband and one year old son. I am an architect by trade and have always been an artist at heart. I studied architectural history and visual arts in college at Brown University and went on to pursue my Master of Architecture from Columbia University. After years of working in architecture in New York City and Chicago, I discovered my true passion when designing my first (and my very own) abstract ketubah for my wedding amidst the COVID-19 pandemic. A few friends and family members soon followed asking me to design them each a special ketubah for their weddings, and my business took off.
What inspired you to become an artist?
I have considered myself an artist since the first time I picked up a crayon as a child, but my path to pursuing art as more than a hobby has been a longer journey. A few years ago, I started making custom ketubahs and personalized artwork for family and friends, and friends of friends, by word of mouth and growing organically. Then last year after my son was born, I discovered my best form of self-care, in those few moments I had to myself, emerged from each time I let myself take a break from my to do list and chores to simply make art. Creating artwork has a way of reinvigorating and energizing me, even in those moments of sleep deprivation, and so I began to explore it more seriously as a real business.
What is your speciality?
I find immense joy working with couples to design their very own custom ketubah that reflects their unique relationship, story, and style. I seek to capture the essence of each couple's life together in a piece of art that will be cherished forever as a reminder of the start of their marriage and what makes their love special. My signature ketubah collection contains a series of pre-designed prints inspired by nature with a modern twist. Text is fully customizable no matter the design you select. Each ketubah is hand-drawn, digitally edited, and fine art printed on Hahnemühle German Etching paper.
Where do you take your inspiration from? Are you pursuing any themes?
Much of my inspiration comes from nature, both the recognizable motifs and patterns as well as some of the more abstracted depictions of forces of nature. Some of these themes such as wind, waves, and energy come out of a more spiritual understanding of the universe and interconnectedness. These concepts often result in some of my more abstract art and ketubah designs in black and white linework.
Which project have you enjoyed working on the most so far?
I had one couple come to me with an extremely specific request for an Art Nouveau inspired ketubah in their wedding color palette. This was totally outside of my typical comfort zone, but it challenged me to stretch myself as an artist and design something special to give this couple the ketubah of their dreams.
What do you want to achieve with your work and what are your wishes for the future?
My goal is to help couples mark the joyous occasion of their wedding with a ketubah that they will proudly want to display in their home for years to come. I strive to challenge the visual concept of the ketubah and create works of art in a range of styles.
Where can we find your work?
website: www.rachmach.com
instagram: @rachmach.designs
facebook: RACHMACH designs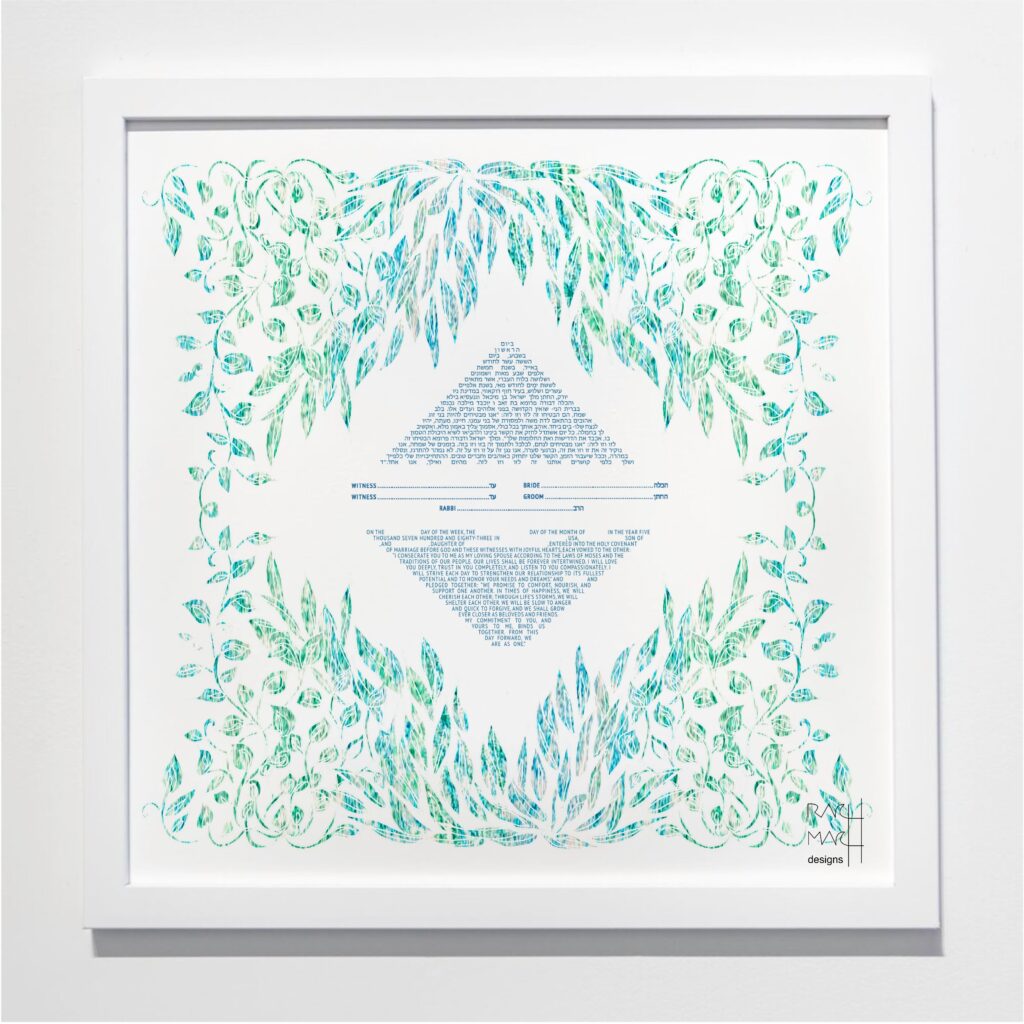 Photos: Courtesy of Rachel Machowsky