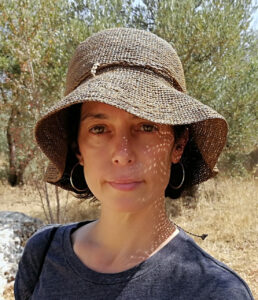 Photo: Courtesy of Pnina Arad / LAPIS handmade mosaics
Tell us a little bit about yourself and your background.
I am a mosaic artist and an art historian, and since exactly 33 years ago I've been living in Jerusalem. I've been involved in the arts ever since high school, where I earned a diploma in Visual Arts. I actually began my professional career as an illustrator of archeological artifacts at the Israel Museum, but the direct contact with the ancient art led me to study archeology at Hebrew University, where I also earned my master's degree in history and history of art, and my third degree in history of art and European studies. My field of research focuses on visual representations of the Holy Land from the Middle Ages to the present, and I teach about medieval maps of the Holy Land as works of art at the Hebrew University. One year ago, I started creating mosaics. After a few years of research and teaching I felt like making art again, and I sought out a medium that would allow me to correspond with the ancient art of Eretz Israel. These are both the mosaic medium itself and the designs through which I relate to this type of art. I design my mosaics with reference to art of the holy places and to Roman-Byzantine geometric mosaics.
What inspired you to become an artist?
I've always loved to draw, and specifically the process of looking at something, deciphering its forms, and then translating them into a visual image. My knowledge about the ancient art of Eretz Israel inspired me to join a long line of artists who for centuries have expressed both the significance and the beauty of this land in a visual form.
What is your specialty?
Making mosaics and drawing.
How and where do you work?
Sometimes I sketch the general design on the board, and other times I simply lay out the tesserae on the board without sketching anything first. In these cases, the design is more influenced by the colors and shapes of the tesserae. I work at home. I converted my kitchen balcony into a studio where I make the mosaics, and I turned another balcony into a kind of workshop where I can use an electric saw and make grout.
What is the most indispensable item in your studio space?
It is difficult to choose between the glue and the pincers.
Where do you take your inspiration? Are you pursuing any themes?
As I mentioned, my inspiration comes from ancient art of the Holy Land and from art depicting this land and its holy places. One example is the "Panorama of the Holy Land" that was created by Rabbi Pinia of Safed in 1875 and whose copies were both sold as souvenirs from the Holy Land and hung in Jewish homes in the diaspora. To be more specific, in my view of Jerusalem I was inspired by the long tradition of showing the city through a panoramic view from the east, and in my 'Mizrah' tile I followed the iconic formula of the Western Wall topped by the Temple Mount with some cypress trees on either side. For my 'Tomb of Rachel' tile I was assisted by some photographs of the place from the beginning of the 20th century, but the inspiration came from two lithographs from the 1930s. The first is Zeev Raban's painting of Rachel's tomb, which shows the building under a large tree and with the phrase from Jeremiah on Rachel weeping for her children. The second is Franz Krausz's "Visit Palestine", which actually shows a panoramic view of Jerusalem under a shadowing tree. This type of composition is very characteristic in art of holy places, and by the way, Krausz utilised it in his "Visit Palestine" in order to encourage Jewish tourism to the land of Israel and to raise funds for the local Jewish community.
Of course, I also look for motifs in ancient mosaics that were found in Israel. For example my 'Bird' tile was derived from a mosaic that was found in Beth Shean in the 1960s, and which during the sixth century covered the floor of a Jewish public house. This house is known as 'The House of Leontis' and its mosaic is on display at the Israel Museum.
Do you do bespoke work?
I haven't done any bespoke work yet, but I am very excited to do so. I'd love to work directly with clients and interior designers who have interest in judaica home decor and in the art of Eretz Israel. I can both consult about traditional imagery and customize traditional forms to fit any needs.
What projects are you currently working on?
I am currently working on a set of circular tiles featuring only carpets of flowers. The inspiration here is not the ancient art of the land of Israel, but rather the carpets of wildflowers that cover it each winter.
What are your favourite items in your current collection?
The landscape tiles are my favourite. They remind me of the Jewish ancient art of Eretz Israel, which I truly love.
How do you know when a piece is finished?
With this kind of art there are usually no doubts, as the pieces are finished when the entire surface is covered by tesserae. Yet, there were cases in which I was not happy with specific colors or shapes of tesserae and I replaced them with others.
What was the first artwork you ever sold?
My online shop was just opened one month ago. I'm really curious which of my artworks will be sold first.
Which project have you enjoyed working on the most so far?
No doubt, the work on the 'Mizrah' tiles. The search for old examples and the challenge of translating the iconic formulas into a mosaic connected me to many past generations and was very inspiring for me.
What do you want to achieve with your work and what are your wishes for the future?
Creating the mosaics is a matter of personal development for me, both as an artist and as a researcher. I hope this work will lead me to discover new paths that I'm still unaware of, and I also hope to collaborate with people in Israel and abroad who are also interested in ancient art of the Holy Land. Naturally, I would like these mosaics to be displayed in many homes and public institutions in Israel and abroad.
Where can we find your work?
My work can be found in my online shop at https://www.mosaicart.shop/
It is also found in Facebook https://www.facebook.com/mosaic.art.jerusalem and in Instagram https://www.instagram.com/mosaicart.jerusalem/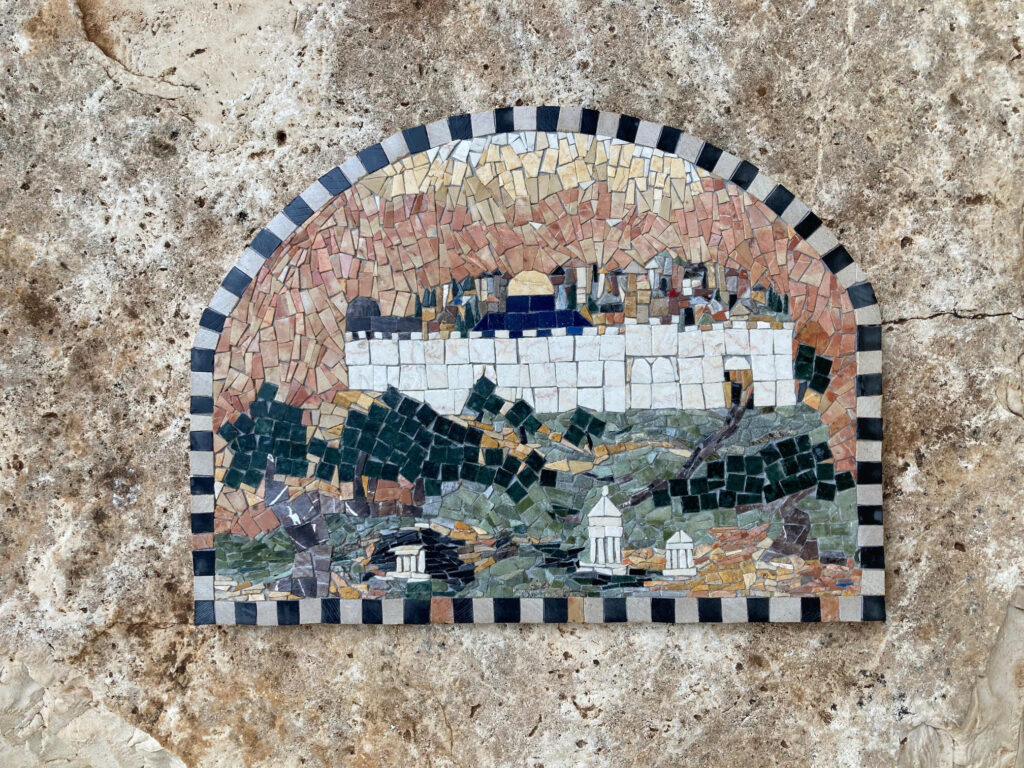 LAPIS handmade mosaics – View of Jerusalem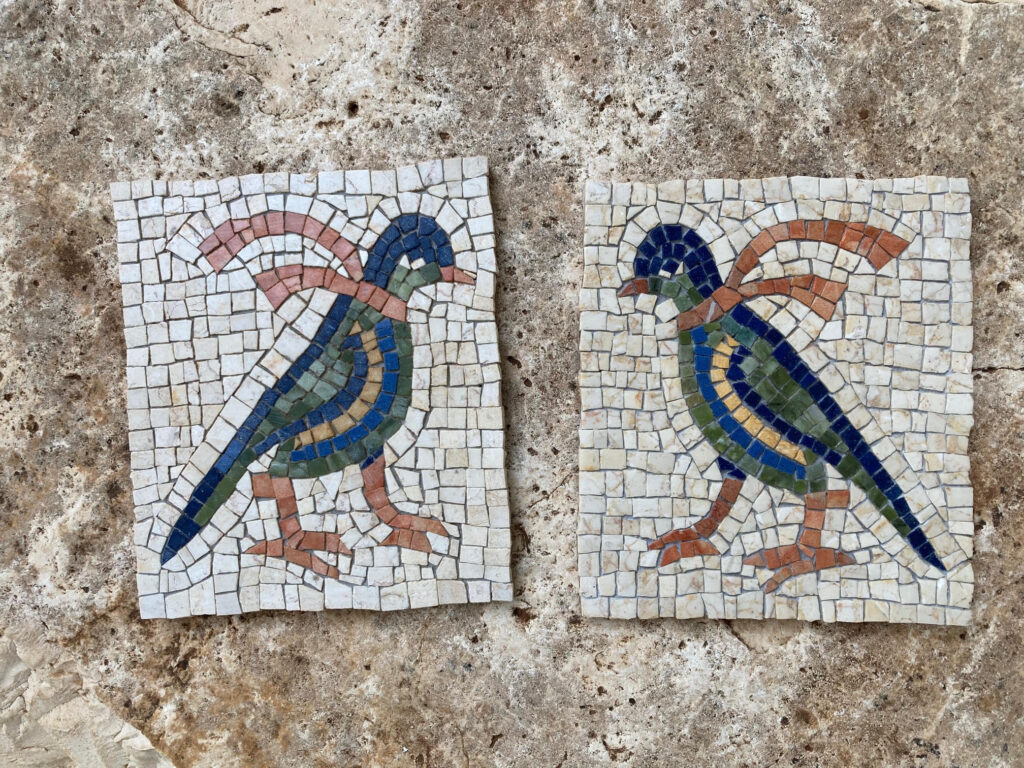 LAPIS handmade mosaics – Two Tiles With Birds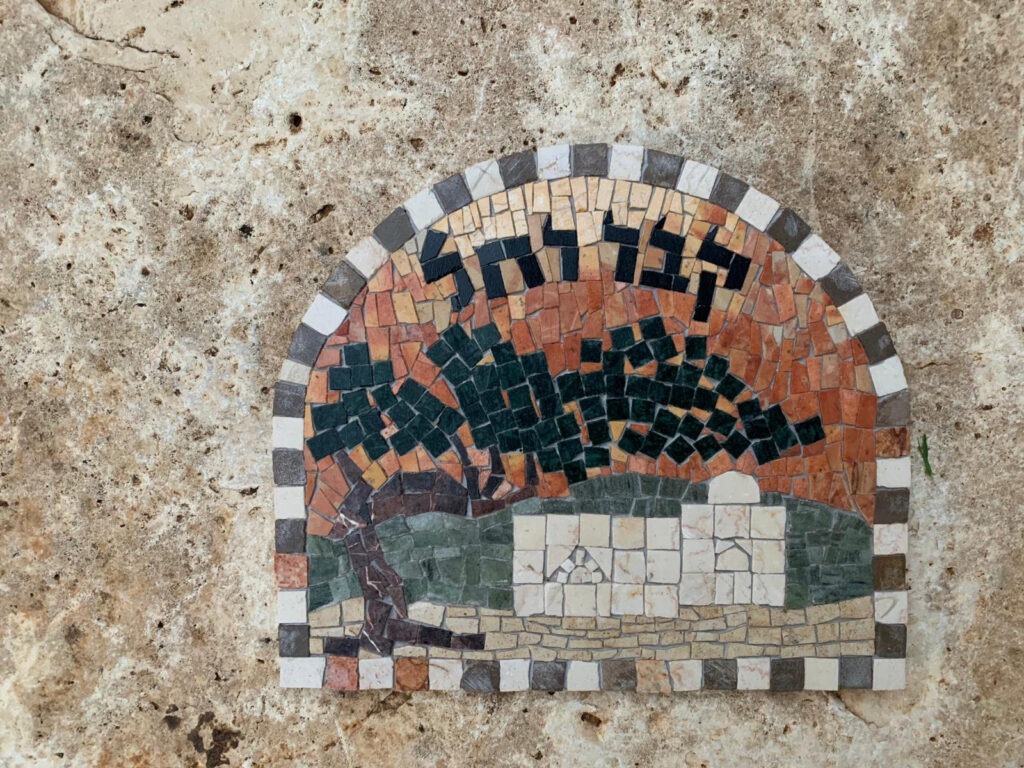 LAPIS handmade mosaics – Tomb of Rachel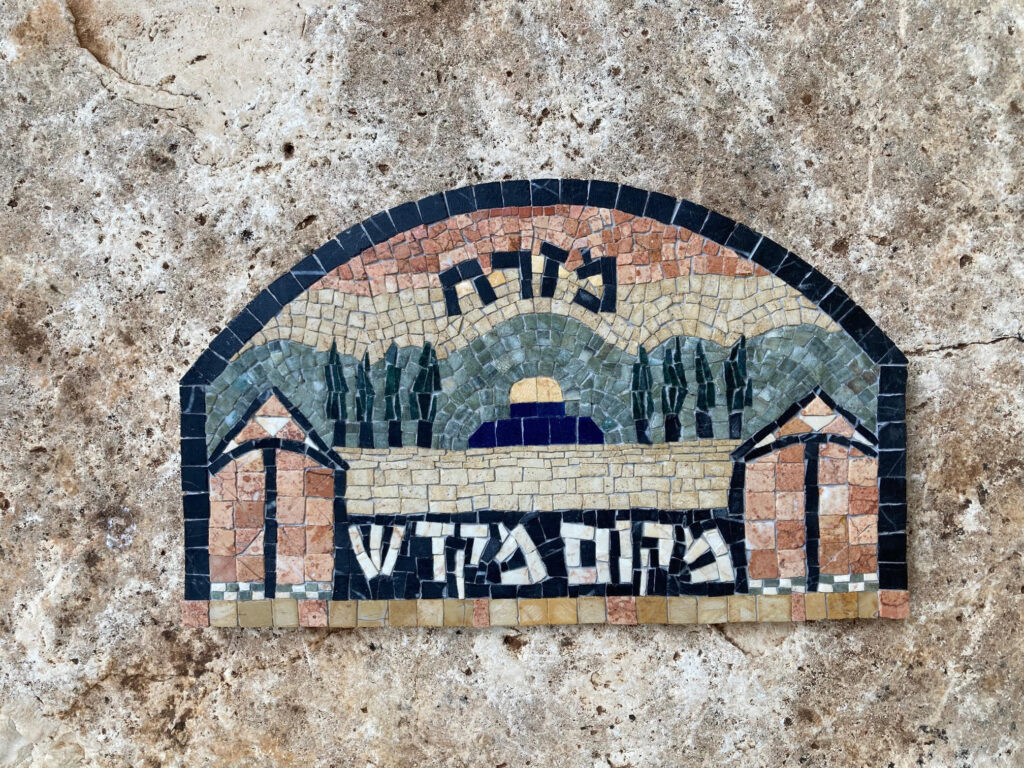 LAPIS handmade mosaics – Mizrah
Photos: Courtesy of Pnina Arad / LAPIS handmade mosaics