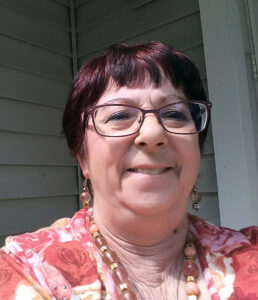 Photo: Courtesy of Linda Blatchford
Tell us a little bit about yourself and your background.
I've always been interested in arts and crafts, and have made T-shirts, latch hook rugs, paper art. About 12 years ago, I discovered my passion: creating jewelry! I am a Jewish woman from the Midwest, and when I moved to the suburbs, I joined a synagogue and became passionate about being reintroduced to Judaism and learning more about rituals and prayers. My designs now are focused on Jewish and wire beaded women's kippot.
What inspired you to become an artist?
When I was little, I played with pony beads to make necklaces and bracelets. As an adult, I went to a Jewish women's Purim study and we made an Esther bracelet with beads and bells. It was so fun and relaxing that I bought jewelry supplies and started creating designs.
What is your speciality?
Creating Jewish holiday and charm jewelry and women's wire beaded kippot. Women want to feel beautiful and celebrate joy every day!
How and where do you work?
In my home. My dining room table is my beading and wire wrapping area. But almost every room in our home plays a role, like my photography station, shipping station, and office.
What is the most indispensable item in your work area?
Craft Wire and pliers.
Where do you take your inspiration? Are you pursuing any themes?
My inspiration comes from celebrating Jewish holidays and creating women's kippot to replace the white or black doilies we used to wear on our heads. The new themes I'm pursuing are learning more about the colors of the sefirot and birthstones and how astrology fits into Judaism.
Do you do bespoke work?
Yes, custom orders are my favorite. I love working with customers on designs to celebrate a bat/bat mitzvah, a wedding, or any other happy occasion. When a customer contacts me about a kippah to match a dress or tallit, I recommend the bead and crystal colors to them in an image mockup file.
What projects are you currently working on?
Fall and Hanukkah Holiday collection (end of August).
What are your favourite items in your current collection?
I have more than one.
White wedding kippah – Pleased with pattern (my designs are free-form, so I normally don't follow a pattern. It's more organic that way.
Best-selling Hamsa Hand Necklace – Protection against Evil
Footprint Druzy necklace because of the message of G-d being with us
How do you know when a piece is finished?
For a kippah, I set it flat, hold it up and turn it around. For jewelry, I hold it up against my clothes looking in a mirror.
What was the first artwork you ever sold?
A chocolate and vanilla gemstone bracelet
Which project have you enjoyed working on the most so far?
Custom kippot helping customers choosing colors to match their tallit or dress.
What do you want to achieve with your work and what are your wishes for the future?
Every female should have the choice to wear fashionable kippot and jewelry to match different outfits, holidays, or a special occasion. She wants to feels beautiful and connect with her family, Jewish community, and HaShem. I believe in celebrating joy every day.
Where can we find your work?
Website: www.lindab142.etsy.com
Blog: https://lindabdesigns.blogspot.com/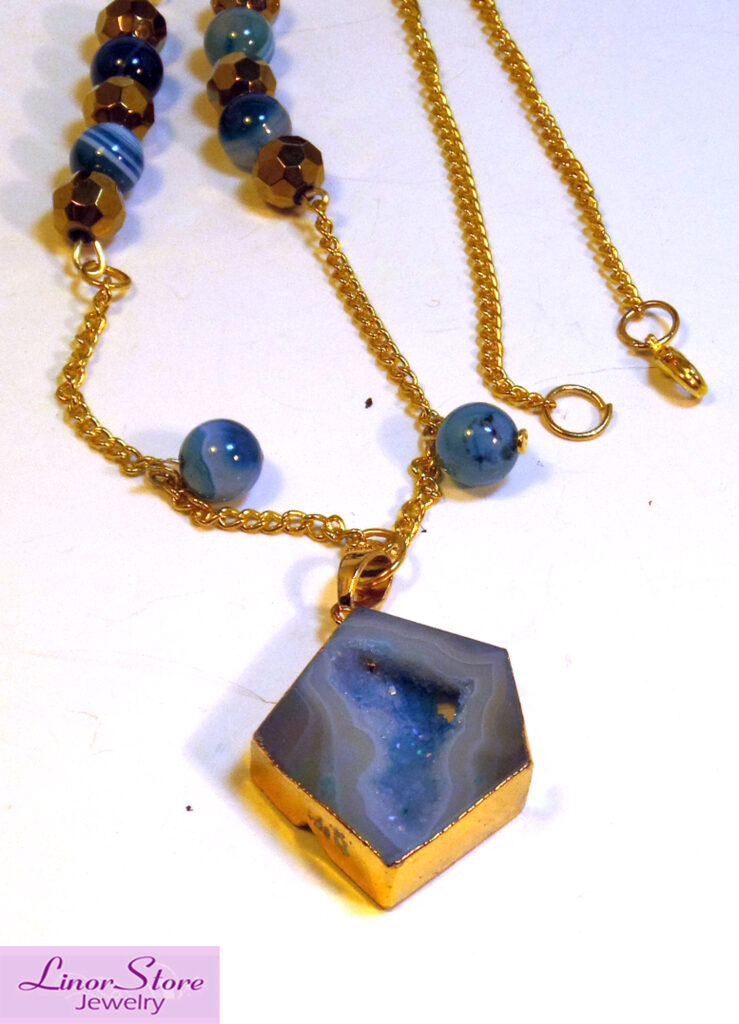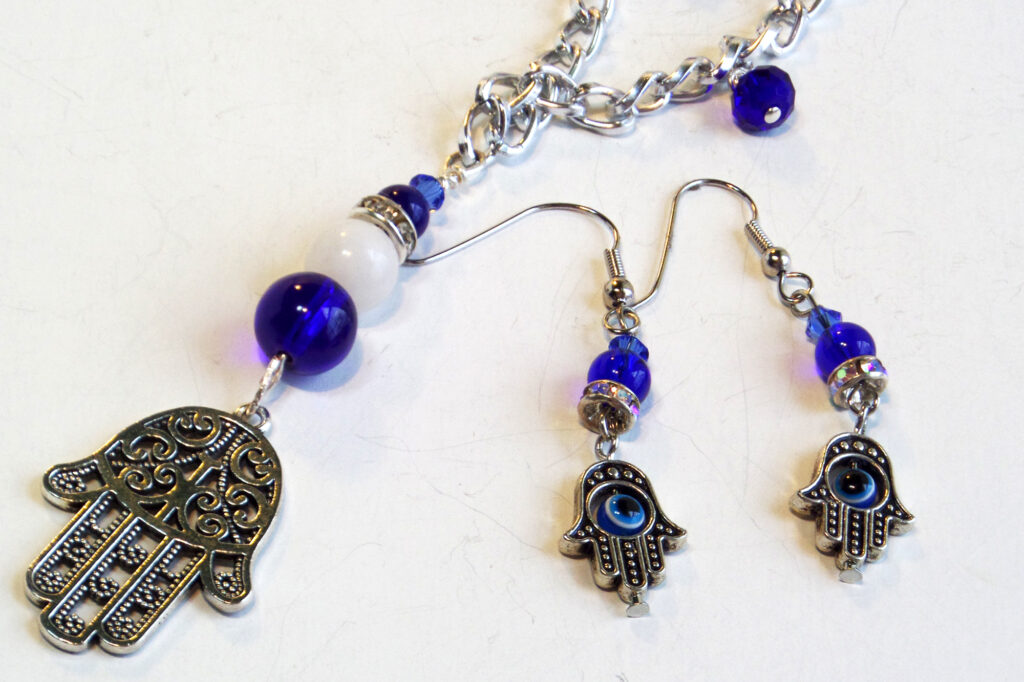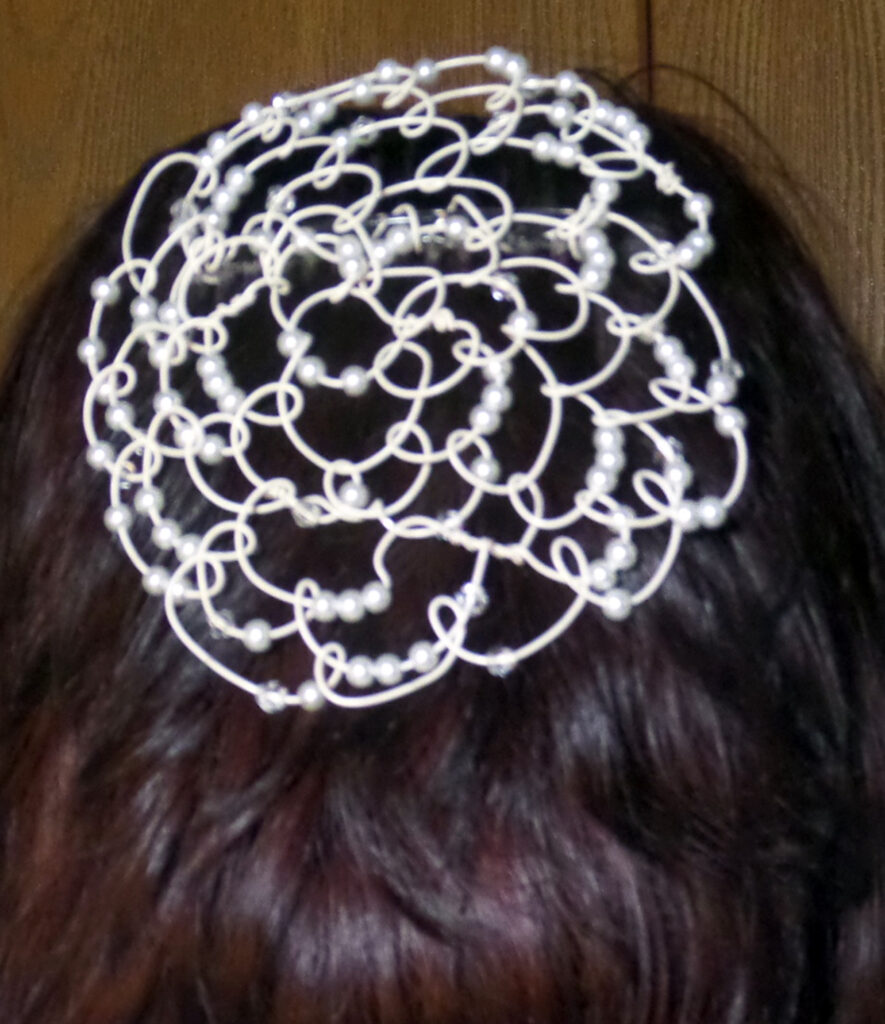 Photos: Courtesy of Linda Blatchford