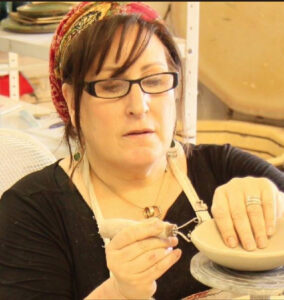 Photo: Courtesy of Chaya Esther Ort
Tell us a little bit about yourself and your background.
I'm a Canadian-Israeli artist living in Jerusalem. We made aliyah in 2008 when the youngest of our five children went away to yeshiva. We planned to come for the year, and stayed.
I make small-batch, limited edition ceramic art inspired by the incredible beauty and spirit of the Land of Israel, and made of its very earth.
I come from an artistic family where creativity and art were highly valued. My mother framed and displayed our art around the house, and reminded us— "Don't forget to sign your art… it might be worth something someday."
What inspired you to become an artist?
I first laid my hands on clay at Camp Cayuga when I was 9. I was smitten.
I first stepped foot in Israel when I was 15. My Buby Lily sent me here on a summer trip because she wanted me to love Israel. Buby Lily was a smart lady. I was smitten again
During the busy years when I was raising my family, first in Toronto, then in Crown Heights in Brooklyn followed by Monsey, N.Y., I tucked my artistic and nationalistic yearnings away a metaphorical drawer, too busy being a wife, mother and graphic designer to even dream of the day when I could make aliyah and devote myself to making art.
Let me tell you something—dreams really do come true…sometimes even twice! In 2008 I made aliyah with my husband, and I started working in clay again after 25 years!
What is your specialty?
As an artist my focus is on functional art, which combines beauty and imagination with useability and practicality.
The thing about functional art is that when it is used as part of everyday life, it elevates the mundane physicality to a kind of sacred celebration of life! Functional art is quite literally a beautiful thing.
When we serve up a meal on dinnerware inspired by a breathtaking Mediterranean sunset, drink morning coffee from a hand-painted mug inspired by a lush pomegranate orchard, or light Sabbath candles in holders made from the actual earth of the Holy Land, these physical things are infused with the spiritual energy of the land that inspired it, and from which it has literally been made.
The synthesis of aesthetics and functionality allows art to be an active part of everyday life— infusing the things we use with beauty, and integrating art into everyday life in a way that elevates both the art, and the things we are using.
How and where do you work?
I work in my studio in Jerusalem, down the street from my house. It is situated in a lovely, sun-dappled courtyard in Jerusalem's Nachlaot neighborhood.
I begin by hand-building clay bodies in intentionally organic lines, and irregular shapes, reflecting my belief that there is beauty in imperfection. After slowly drying over a period of days, pieces are bisque fired in the kiln at 1000° C for 14 hours.
Surface decoration is either hand-painted in a watercolor effect, or abstract glazed in the rich and varied palette of Israel's land, mountains, fields and sea. The materials I use include underglazes, glazes, stains, and oxides such as zinc, iron oxide or cobalt. After painting and glazing pieces are then glaze fired 1187°C. As I final touch I hand paint and sprinkle 22 karat gold accents as a symbol of the singular preciousness of the Holy Land.
What is the most indispensable item in your studio?
Please don't make me pick just one. Besides clay, kiln and glaze I would say my rolling pins.
Where do you take your inspiration? Are you pursuing any themes?
I don't have to look for inspiration— I see it all around me every day in the magnificence and beauty of the amazing world God created. I'm inspired by the land of Israel, by its people, its quaint towns and unique cities, it's lush landscapes, and magnificent mountains. From Jerusalem to the Golan Heights, from the Dead Sea to to mystical Tzfat, from the once desolate desert to the present abundant land, incredulously blooming with color, and life, and with sustenance—there aren't enough hours in the day or days my lifetime to make all the things that I am inspired by.
Do you do bespoke work?
Yes.
What projects are you currently working on?
My current project is always making containers.
We all have a unique mission in this world. I believe mine is to use the talents that I was blessed with to raise the level of Divine consciousness in the world for the benefit of all mankind, and to inspire others to do so. I believe in the power of functional art to accomplish that.
I believe that everything in the physical world has a spiritual counterpart, and vice versa.
On a physical level, we need a pitcher to contain orange juice, or it will go all over the floor and be wasted, and make a sticky mess. On a spiritual level, we need containers to hold blessings—love, kindness, generosity, patience, etc.
When I make something inspired by my love of Israel, by the beauty of God's creation, and the kindness of His children, it becomes a vessel for spiritual blessing.
What are your favourite items in your current collection?
I love the mystical tealights in different heights that can be grouped together in clusters, or lines. They are perfect for a dinner table, because they don't take up a lot of real estate, and don't interfere with eye contact.
How do you know when a piece is finished?
A piece is never really finished. You just stop working on it.
What was the first artwork you ever sold?
It was a vase I made when I was 15. My mother's bridge partner saw it, and asked to buy it.
Which project have you enjoyed working on the most so far?
A hand-painted tile backsplash mural of the hills of Jerusalem, the tomb of Rachel and the Judean Hills, inspired by the paintings of the client's favorite artist, Anna Tichos.
What do you want to achieve with your work and what are your wishes for the future?
For me, making functional art inspired by the incredible beauty of the land of Israel, and made of clay hewn from its holy ground is an amazing blessing that I am so grateful for every single day.
I thank God for the opportunity to deliver the extraordinary beauty and spirit of Israel to people around the world, and to pay homage to the Creator of Heaven and Earth who created this magnificent world, and all of us in His image.
When you purchase something from Kiyor, no matter where you live, Israel will always be with you. And when you use it as part of daily life, you are literally bringing Israel into your life.
Where can we find your work?
website: kiyorstudio.com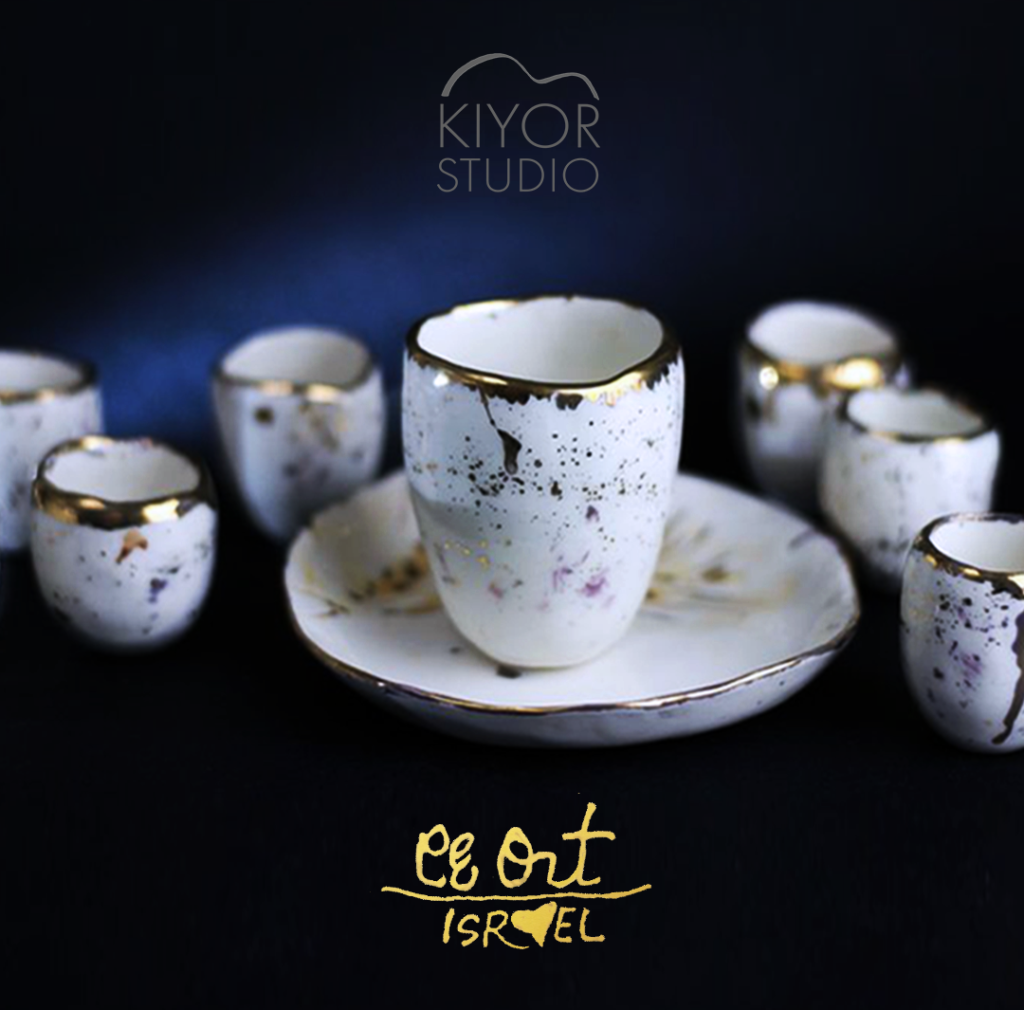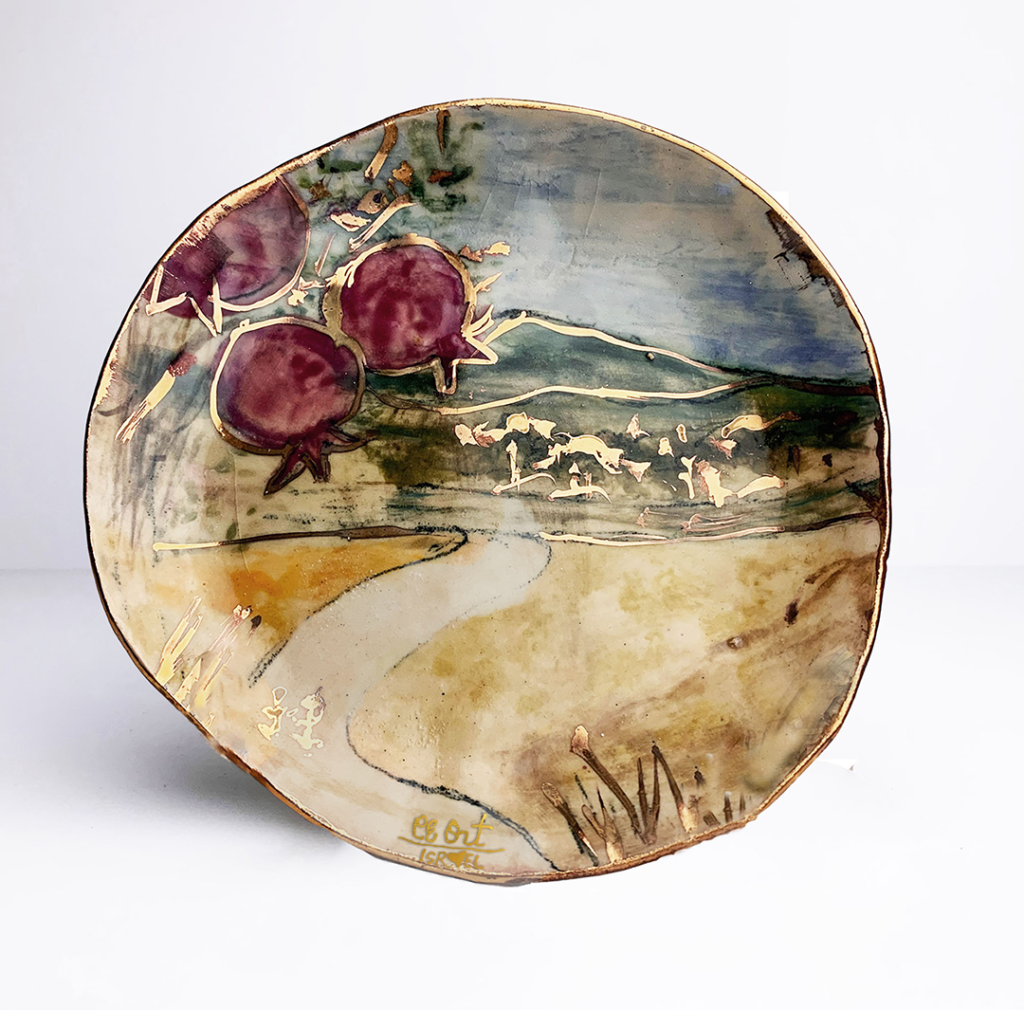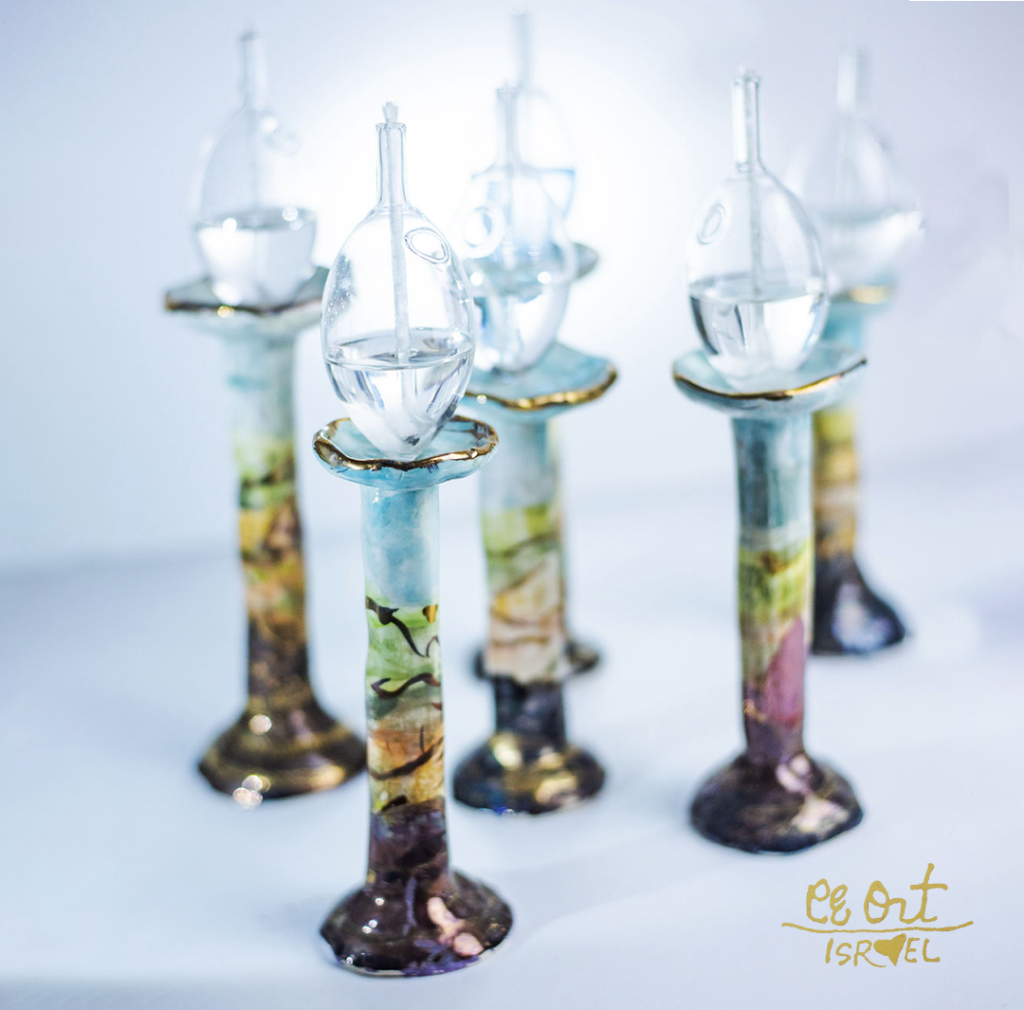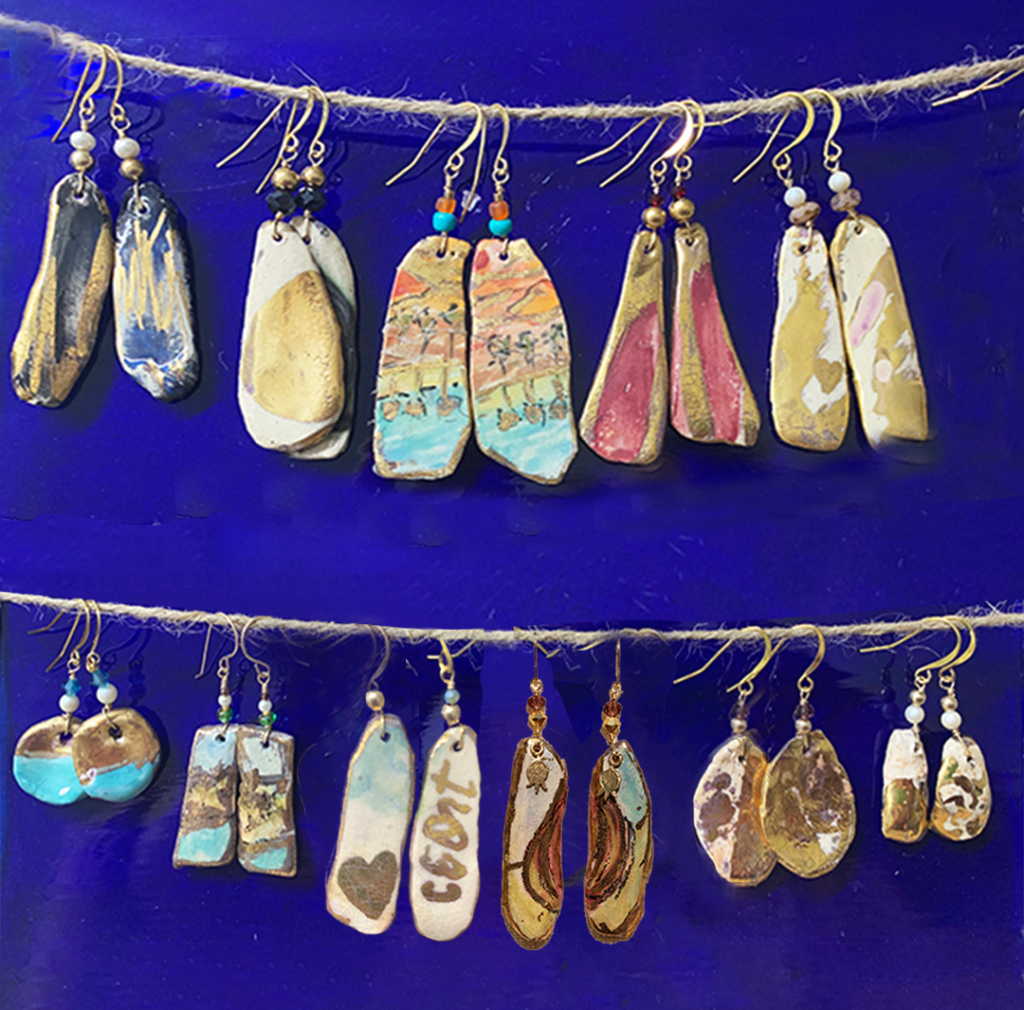 Photos: Courtesy of Chaya Esther Ort
Photo Credit for Kiddush Cups and Shabbat Candle Holders: Pascale Harris Photography