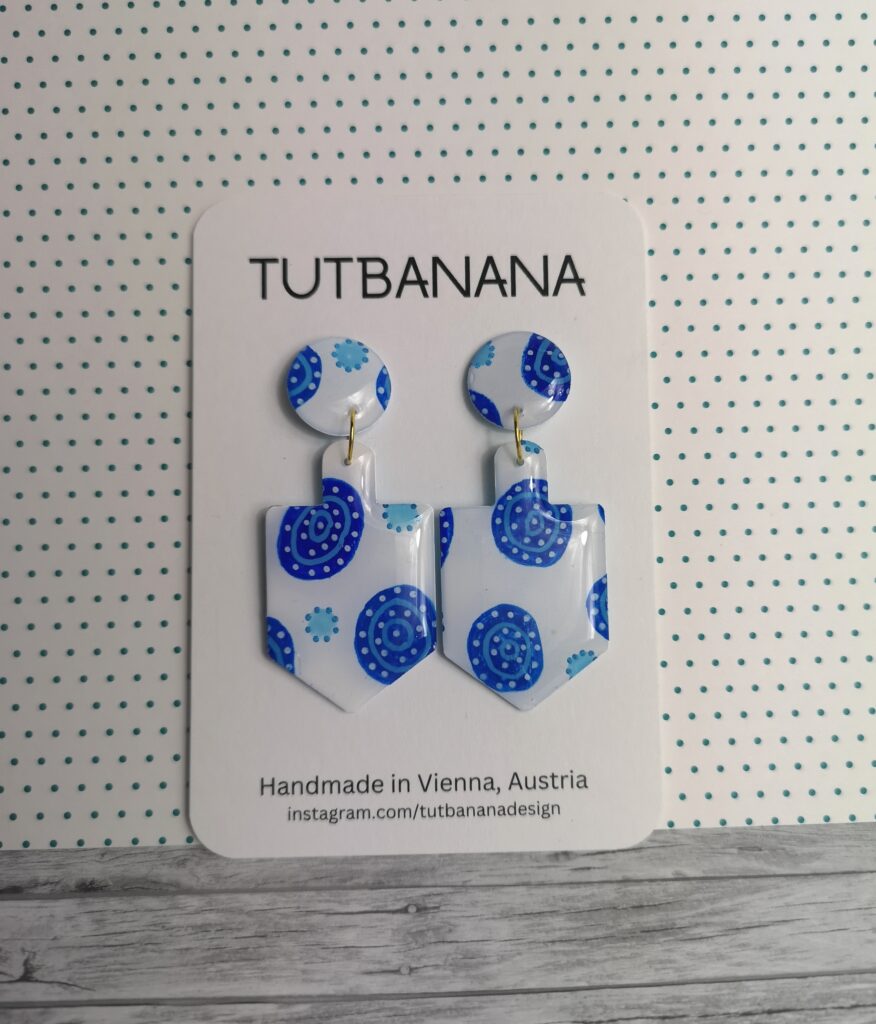 Image: Courtesy of Julie Handman
Tell us a little bit about yourself and your background.
My name is Julie Handman. I am Israeli and Austrian and currently live in Vienna with my family. I am a translator and head a Centre for Jewish adult education in Vienna. In my spare time I love to design Judaica, especially earrings with Jewish motifs.
What inspired you to become a jewellery designer?
I always loved to create and work with my hands. I love unique earrings and as I had difficulty finding earrings with interesting Jewish motifs in Austria or even in other countries in Europe I started to design and create them myself.
When you start to design a new collection, what is the process like? Where do you take your inspiration? How do you keep up with the current trends?
Currently my designs are all about Hanukkah, which is my favourite holiday. I start by imagining a colour palette and the shape and then the magic just happens.
What do you enjoy the most about the design process?
I love how an idea becomes reality. I start out with an image of the finished product in my mind and then start experimenting with different materials and techniques until I am happy with the result.
What are your favourite materials to work with?
Polymer clay, acrylic paint, resin.
What is or are your favourite designs in your current collection?
Definitely the black and white designs with the Hebrew letters on them, but also the colourful dreidel earrings.
Where can we find your designs?
www.instagram.com/tutbananadesign
I hope to launch my Etsy shop in a few days. It will be linked in the Instagram bio.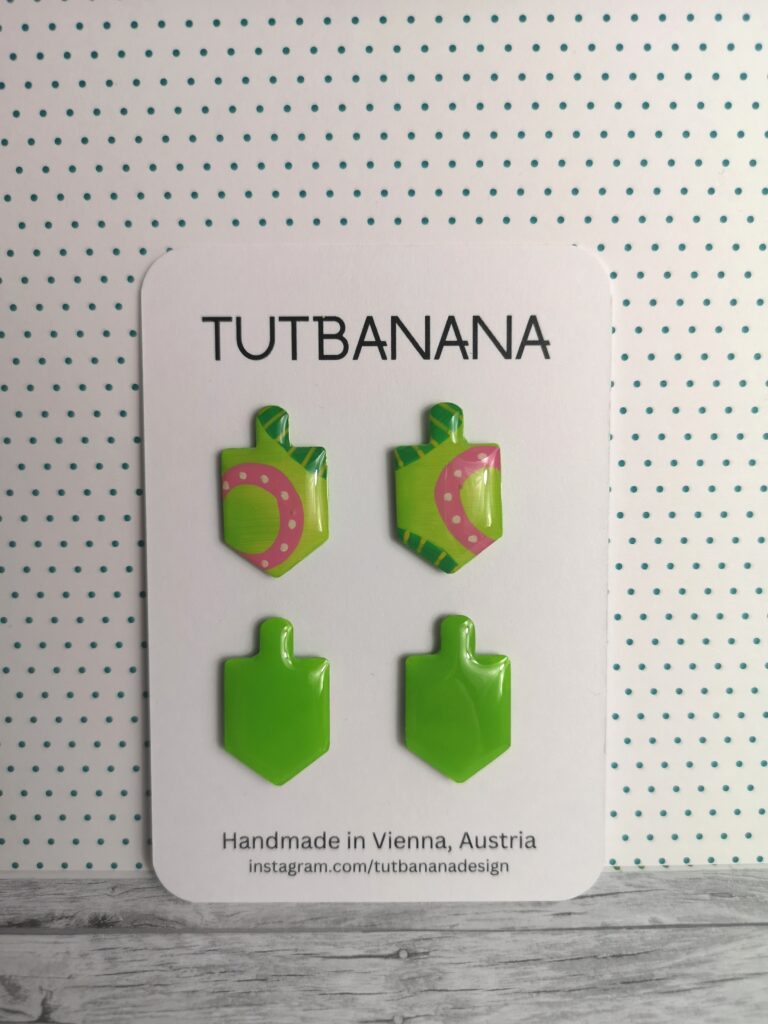 Image: Courtesy of Julie Handman