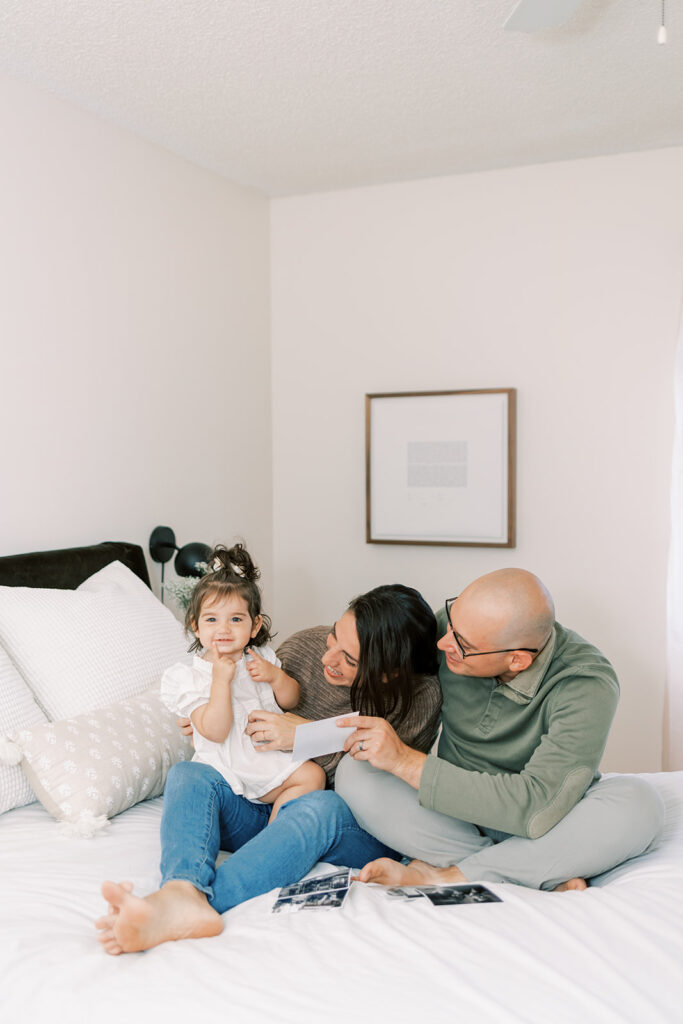 Tell us a little bit about yourself and your background.
I'm a mom, designer, and former art teacher. Writing and designing ketubot perfectly fulfills my childhood dream of being an author and illustrator, but it's not what I ever expected to be doing! For over a decade, I taught art in prisons, hospitals and museums, and managed community arts programs. I started Foreverie Paper as a side project, and when I had my daughter in 2020, decided to give it my full attention to see how the business could grow. Now I have more inspiration for ketubah designs than I have time to create! We've worked with more than 700 couples and I'm so passionate about truly meeting people where they are in their beliefs, practice and love, with modern designs and texts.
What inspired you to become an artist?
I consider myself a designer more than an artist – even though I went to school for art and love to create. We collaborate with artists around the world for the artwork on our designs, and I occasionally create custom pieces (I'm a printmaker primarily, dabbling in watercolor painting). But I've been obsessed with pattern, paper, fabric and figuring out how things are made since I can remember. Creating is the most natural thing for me.
What is your speciality?
Our specialty is two-fold: first, creating designs that fit the wedding and homes of modern couples, who want their ketubah to be a piece of contemporary art that reflects what inspires them – this doesn't look like traditional Judaica. For us, it often means looking to nature for inspiration, or letting the text shine on its own. We pride ourselves on doing a lot of semi-custom work, because the ketubah is more special when couples have a hand in their design. We often update colors and add meaningful phrases or symbols that have personal meaning for a couple. The other piece that drives us is being truly inclusive, celebrating interfaith, LGBTQIA+ and intercultural couples. We've created gender-neutral and tri-lingual ketubot, and we encourage couples to write their own text to perfectly reflect their highest vision for a life together. We provide a lot of support for couples to navigate the process and make sure every element feels authentic to them. I grew up in an interfaith family, so helping people feel seen, known and included, however they practice or identify, is really important to me personally.
Where do you take your inspiration from? Are you pursuing any themes?
It's impossible not to be inspired by the natural world. Trees in particular have been on my mind of late, but the most inspiring thing to me is other artists! We have partnerships with some incredible painters and printmakers on the horizon, and when I find an amazing new talent it actually takes my breath away. That, and the color blue – if you can't tell from our shop, it's my favorite, and thankfully our customers adore it, too.
Do you take on commissions and create bespoke designs?
We often take on semi-custom work, using an existing design as a jumping-off point for something a bit more personal. This is an economical way for couples to have something unique to them, without the cost and time commitment of a full commission. While we do at times take on full custom watercolor or linocut projects, we're booked for the rest of this year.
Which project have you enjoyed working on the most so far?
I think my favorite would have to be the bride who requested that we customize our tree ring ketubah design with the sunset colors of her ombre wedding dress.
What do you want to achieve with your work and what are your wishes for the future?
My goal is to continue exploring the possibilities of paper, print and design – experimenting and playing with the combination of image and text to create beautiful, inspiring pieces that support couples in the transition to married life and beyond. We'll also be using the shop to give back – my grandparents were Holocaust survivors and the subsequent intergenerational trauma/mental health issues have had a huge impact on my family. I want to support research and trauma-informed care through our work, and have some exciting plans to do so in the next year.
Where can we find your work?
foreveriepaper.com / etsy.com/shop/foreveriepaper / @foreverieketubah on instagram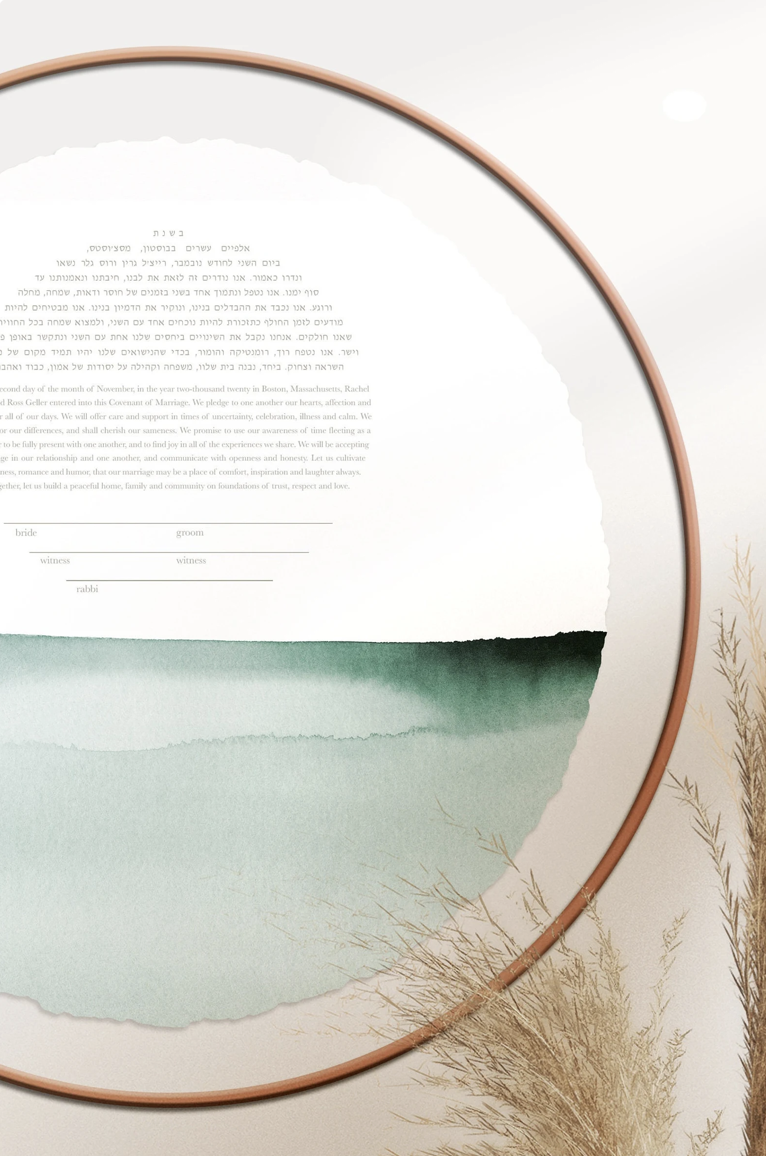 Images: Courtesy of Foreverie Paper