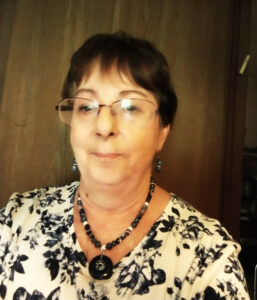 Image: Courtesy of Linda Blatchford
Tell us a little bit about yourself and your background.
I'm Linda and I've always enjoyed doing craft projects: like making plastic jewelry as a little girl, painting on clothing, and designing iron-on holiday sweatshirts.
But, jewelry is my passion. Each piece is created with love and blessings for women to celebrate any holiday or wear something special every day.
What inspired you to become a jewellery designer and what is your speciality?
I love mixing and matching bead colors and different gemstones or glass beads and designing
My specialty is creating keepsake kippot and Jewish holiday jewelry using religious symbol charms for people who are celebrating memorable lifetime events and every day. It gives me such pleasure to work with moms or grandmothers purchasing a kippah for a bat mitzvah, helping them to match the colors with their tallit or dress.
What fascinates you the most about jewellery making?
Seeing the design in my mind's eye, as I arrange the beads on a board or mat. When taking the photos, I make the final decision about the design, or if it needs to be remade to improve the look or quality.
My clients want to look and feel beautiful and authentic and are proud of being Jewish. I hope to create a connection between Jewish women and their heritage, family (generation to generation), community, and faith in G-d though Jewish symbols and designs worn to celebrate and remember a holiday or simcha (lifecycle event) as well as replace lace doily headcoverings one wire kippah at a time
What type of products have you added to your collection since we last spoke?
I've added more Star of David necklaces, evil eye jewelry, and new digital downloads, including Hanukkah Cards and Hanukkah tags.
Where can we find your work?
Web: linorstore.com
FB: http://facebook.com/linorstore
IG: http://instagram.com/linorstorejewelry
Pinterest: http://pinterest.com/linorstore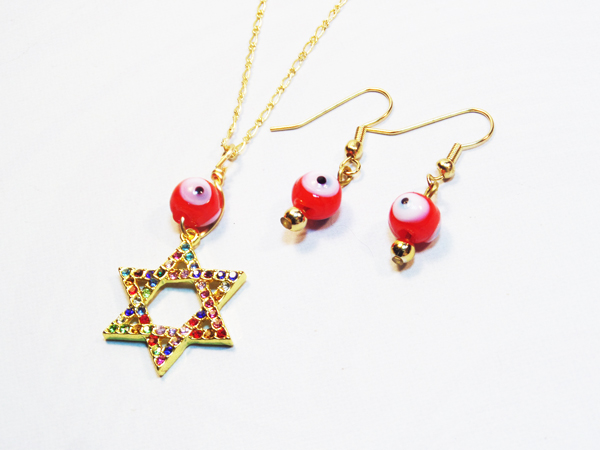 Images: Courtesy of Linda Blatchford