Photo: Courtesy of Jennifer Kaplan
Tell us a little bit about yourself and your background.
I have been creating art for as long as I can remember. I am inspired by Hebrew letter forms, sacred texts, women's roles in Judaism and the concept of "Hiddur Mitzvah," literally, beautification of the commandments. I strive to create beauty and art out of ancient tradition, allowing the texts and history to come alive through calligraphy, color, papercuts and design.

I spent all my years of schooling studying Hebrew and Jewish texts, and continued my studies at graduate level, focusing on ancient Semitic writing systems and language. I studied Art, Art History and Jewish and Islamic Studies at Washington University in St. Louis, and did my graduate work in Ancient Near Eastern Cultures at University of California, Los Angeles.

Currently, I reside in Cleveland, Ohio with my husband Dave, daughters Jillian and Lydia, and dog, Watson.
What inspired you to become an artist and what is your speciality?
I have always been drawn to creating beautiful things, especially when those things connect me deeper to my Judaism and spirituality. Art for me is a spiritual practice, and my favourite feeling is when I completely lose myself in it. Hebrew letters inspire me, and I love elevating my Jewish practice with items that I create, like ketubot, and my new line of papercut and glass ritual items.
I grew up in a religious family, and have always pushed boundaries regarding women's roles in Judaism. Now as a mother and wife with two daughters of my own, I'm still trying to understand my role and historical legacy as a Jewish woman. I am looking forward to exploring this more deeply this year, by creating a body of work inspired by tehinot, prayers written by women for women throughout Jewish history.
What fascinates you the most about papercutting?
I am fascinated by the idea of creating from negative space.
I have been exploring a lot about the kabbalistic ideas of creation, and the idea of "making space" for something new, which is in essence what I do when I cut paper—the negative space is cut away leaving something new in the paper that was there the whole time. I also love that the finished piece is one thing, but that in the right light, that same piece creates duplicates and new patterns through the play of light and shadow.
What type of products have you added to your collection since we spoke last?
Since we spoke last, I've moved full-time into my art. I have just released a new collection of papercut and glass tableware and ritual items, which has been a labour of love for the last year and a half. My pieces are all handmade and assembled by me, with hand cut embellishments, tempered glass and stainless steel. The papercuts are made from a special waterproof paper to safeguard the art, and they are beyond my wildest dreams! It's very surreal to see them realized after dreaming about them for such a long time.
The collection right now includes two sizes of challah plates, a seder plate, and a Hadlakat Nerot candle lighting tray. It's exciting for me to expand into this new ritual space where people can actually handle and use my pieces—and hopefully pass them on as family heirlooms!
Could you please tell our readers what you've been working on over the past few weeks?
2022 so far has been a bit of a whirlwind with launching my new ritual items. Cutting and assembling the pieces, photographing them, marketing them and preparing them for shipping has been keeping me busy, and I'm working on a few ketubot for summer weddings.
I am also working on a body of work for a future show, focusing on women's prayers, which will hopefully hang in the fall.
Where can we find your work?
You can find me on Instagram @JenniferLKaplan, on my website, www.jenniferkaplandesigns.com, and on etsy, www.etsy.com/shop/jkaplandesigns.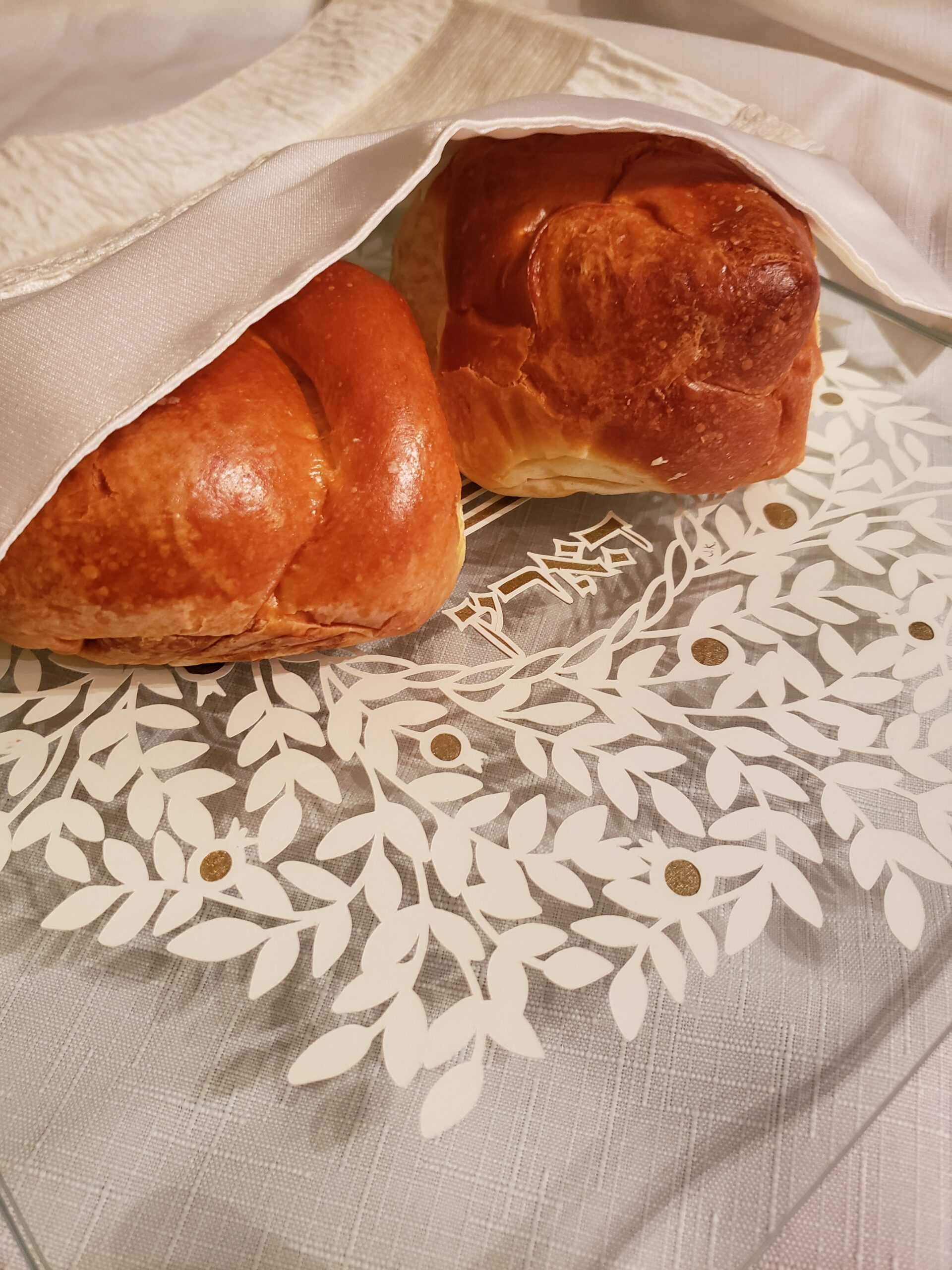 Photos: Courtesy of Jennifer Kaplan