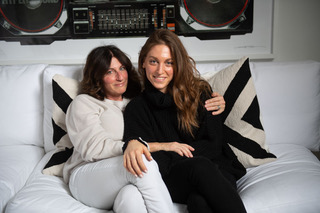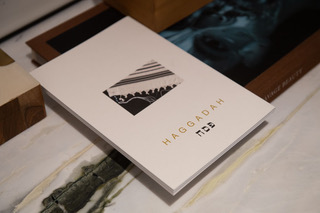 Photos: Courtesy of The Haggadah Collective
What do you love the most about Passover? Is it the special atmosphere in the air? The delicious homemade dishes? Or is it gathering with family and friends around the dinner table? Something our team always looks forward to is the reading of the Haggadah.
Pearl and Maxie Richman, a dynamic mother-daughter duo based in Toronto, made it their mission to modernise the traditional Passover Haggadah we all know and adapt it to the 21st century. Together they have curated The Haggadah Collective.
How is their Haggadah different form any other, you wonder? It is inclusive. Pearl and Maxie made it a priority to create a contemporary Haggadah that follows the traditional Seder order, while focusing on equality, diversity, and acceptance in our time and age.
Accompanied by aesthetically pleasing photographs of family heirlooms and gorgeous Judaica items the Richman family has accumulated over the years, The Haggadah Collective's Haggadah is easy to follow for everyone. While it is entirely written in English, the blessings and ritual terms are also described in Hebrew, including a transliteration to make it easier for non-Hebrew speakers to follow.
A key element of this Haggadah, the people around your Seder table will certainly appreciate, are the spiritual and universal elements that have been added. This includes the incorporation of an orange, which represents women as well as the LGBTQ community, and a cup for Miriam, honouring Miriam's role during the Exodus from Egypt.
It is refreshing to see a Passover Haggadah that explicitly mentions the LGBTQ community, speaks about the Holocaust, focuses on the fate of today's refugees and makes a special mention of the many victims of terror attacks, which have occurred in recent history in the land of Israel.
While these topics are oftentimes very hard to discuss for adults, we should not forget the children present around the dinner table.
Finding a Haggadah that speaks to you and to your family's values, and is child-friendly at the same time, can be quite an Odyssey.
You will be thrilled to hear that Pearl and Maxie have created a Companion Haggadah for young children in line with their values.
"Hug-It-Out" is a Haggadah like no other. It has been written in a very interesting, highly informative and child friendly way.
Erin Siegel's illustrations have captivated the special atmosphere of the holiday very well. Your child will find it fascinating to learn about Passover from Annie and Arnie, the two characters Pearl and Maxie have created for this companion book. (As will their parents.)
Let the Passover Countdown begin!
Our Verdict:
The Haggadah Collective succeeded in adapting the Haggadah we all grew up with to the 21st century and giving it a deeper meaning.
You can find more information about The Haggadah Collective on their website, Instagram, and Facebook account.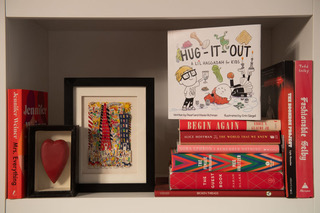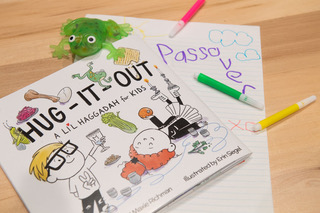 Photos: Courtesy of The Haggadah Collective