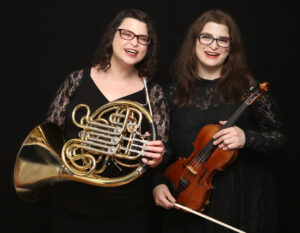 Photo: Courtesy of Ortal & Gavriella Goldman
Tell us a little bit about yourself and your background.
I started learning the Violin when I was five years old. When I was at school I never actually planned on being a Musician. For a long time, I wanted to be a doctor. I tried many different things during my life, and other than music the only other hobbies that stuck were knitting and crocheting. Becoming a Musician become my "easy" option. A lot of people can't believe I say that, but for me it is practically second nature. I learnt to read music before I learnt to read words so in some ways music is my mother tongue. Other than playing and teaching multiple instruments, my knitting and crocheting also became serious for me as I have an Etsy shop "Zoti Designs" where I sell the Kippot I make, which I also learnt how to do at university thanks to my friends.
What inspired you to become a musician?
The point in my life when I decided I would definitely become a Musician was when I was at the 60th Anniversary Concert of the Israeli Philharmonic Orchestra. I was sitting in the audience listening and watching Itzhak Perlman playing and I said to myself, that is what I want to do. If I would not have started playing the violin at five and always taken it seriously it would not have been a possibility. I was 12 at the time and it dictated the direction of the rest of my studies.
What do you enjoy most about your chosen profession?
I have never been happy having a routine, and being a Musician means that every day is different. Every day I teach different students at different times and one never knows what the next day will bring. I could never have been able to go to an office day in and day out; I think being a Musician is almost as far from that as possible.
Do you believe a classical training is essential to be successful?
Classical training is essential when the profession you have chosen requires it. Once you have a Classical training in Music, other genres of Music open up to you more easily. Once you have a Classical training, your technique is grounded and strong and from there everything follows. A lot of people think that if one learns to read Music one becomes too rigid in ones' ways. But if you don't learn to read Music from the start, it is much harder to study at a later stage.
What is your favourite piece of music and why?
I could never pick a favourite piece of music. I am not good at picking favourites, unless you are talking breeds of dog and then is it Poodle all the way! But I can't even pick a favourite colour. I couldn't even tell you who my favourite composer is. Music is so wonderfully varied and everything has its reason for being loved.
How was your first performance like?
I can't remember my first performance. I was too young. When learning to play Music the younger you start performing the better as that is the best way to stop people having stage fright. Although I do remember the concert where I finally became aware enough to realise there was a reason to be nervous. It was a concert where I was playing in an orchestra, it was like so many concerts I had played in so many times is my life. I was 11 years old and suddenly I was aware that it mattered if I didn't play well or I made mistakes and that the audience would be able to tell. It was quite unusual that this was the moment I felt that way as I was one of many violinists in the orchestra. I think most Musicians will have a moment like that because we need nerves; nerves make us perform better.
How much do you practice in an average week?
That all depends what I am preparing for. But anywhere between an hour to two and half hours a day.
Which musician would you like to collaborate with next?
I don't really think about it that way. I am open to playing music with anyone who wants to with me. I suppose the only limitations in that respect is one's imagination. I love playing Music which people know and recognise but with unusual instrumental combinations. I arrange the music myself and have played with a percussionist and Tuba player with my sister on the Horn and me on the Violin. Another combination more recently is with my sister and me, and a Saxophone and clarinet.
What advice would you give to an aspiring musician?
Practise! Practise! Practise! You need dedication and to absorb everything. Pay attention to everything, and not just in Music. You can learn from anything and everything, about yourself, about your art, about performing. You would be surprised what and who you can learn something from.
How can our readers book you?
Have a look at our website is www.goldmansisters.co.uk and you can email us on [email protected] Look us up on Facebook under Goldman Sisters and our YouTube page which is https://www.youtube.com/user/Goldmanensemble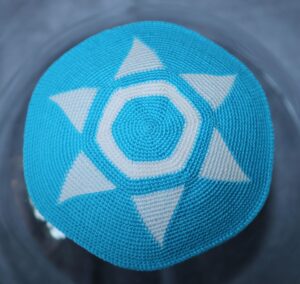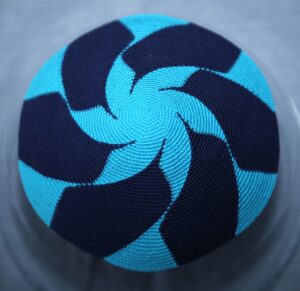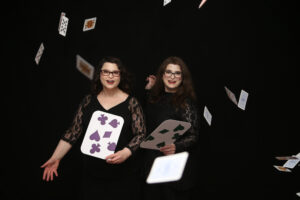 Photos: Courtesy of Ortal & Gavriella Goldman