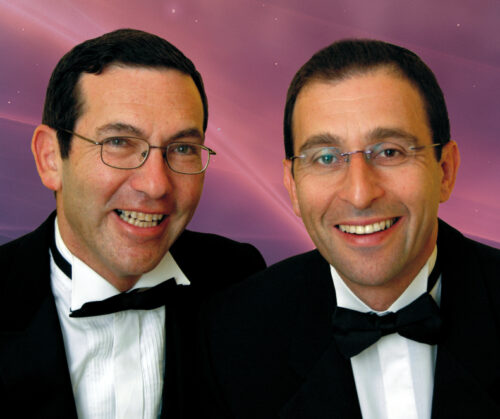 Robert Binder (Artistic Director, Encore!) is a project consultant in Jewish education and has been involved in the creation of educational media for Israel television, the JNF, JeMM Productions, the Gesher Foundation, and others. As artistic director of Bimadaf ("Page on the Stage"), he produced and toured in puppet-and-people performances of Jewish tales throughout Israel and in North America and Great Britain.
He is a founder of the Jerusalem Gilbert & Sullivan Society, for whom he has directed a series of six operas, as well as the G&S musical biography, Into Futurity, and of Encore! for whom he wrote and directed The Keys to the City (2007) and Intrepid: The Saga of the NILI Spy Ring (2017). He has staged and designed most of the Encore! productions over the past 12 years.
Tell us a little bit about yourself and your background.
I grew up in the northeastern United States and was educated at Columbia, Yale, and the Jewish Theological Seminary of America. After serving as a Jewish professional in Toronto, Canada for eleven years, I had the opportunity to study in Israel as a Jerusalem Fellow (1983-1986) and subsequently made aliyah with my family. I have worked with many of the leading Jewish organizations in the country and brought my sense of theatre and music to fruition in the establishment of Encore (2006).
Why do you do what you do and how did you get started in the first place?
I began producing and directing plays in elementary school at the instigation of my Grade 2 teacher and have continued ever since. My work involves the planning, producing, directing, designing, advertising, budgeting and administering the musical productions of Encore!
What was your first job in theatre?
I was hired as a drama counsellor at a boys' summer camp in the Adirondacks and went on to direct plays for Jewish schools and youth programs in the greater New York area.
What production/productions are you currently working on?
I am directing Gilbert & Sullivan's The Pirates of Penzance (May-June 2019) and writing a new show, based on a Sholem Aleichem novel, for next season.
Where do you take your inspiration?
Jewish sources, history, current events, reading.
Do you have a favourite play?
Peter Pan (which I first saw when I was five years old) has always been my favourite – and my inspiration. If only I could fly!
Why do you think theatre is important?
Theatre offers the opportunity to raise significant and noteworthy ideas, impressions and experiences to a live audience in a limited time frame, thus enhancing their effect upon our psyches.
You have worked with an array of actors to date. Do you think acting training is important?
Yes, I think it is vital, although I have seen a lot of bad training and found great actors who had no training at all, merely life experience.
What is your dream project and whom would you like to collaborate with?
The work I am currently involved in writing, with my colleague, Paul Salter.
What advice would you give to an aspiring director?
Try accounting or dentistry.
To learn more about the Encore! Educational Theatre Company visit their website. Afraid of missing a production? Subscribe to Encore! 's Newsletter today and follow Encore! on Facebook & Twitter for future updates.
Photo credit: © Brian Negin – The King and I