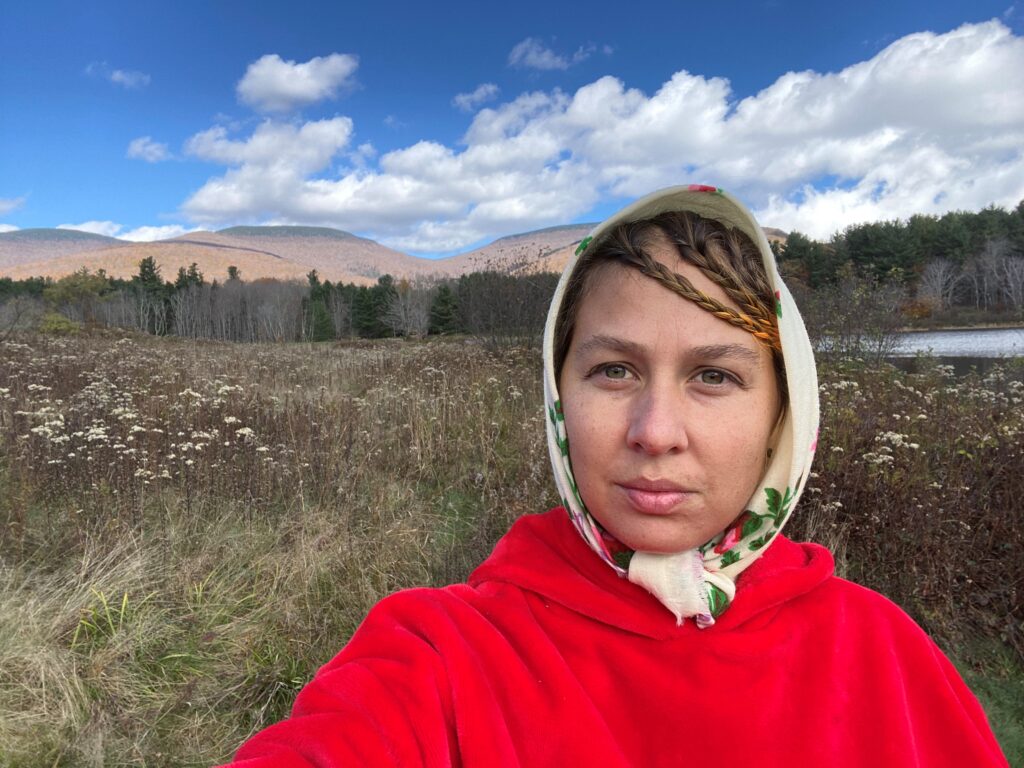 Photo: Courtesy of Aravah Berman-Mirkin
Tell us a little bit about yourself and your background.
My name is Aravah and I'm a 35 year old queer that's been living for the last decade in the Hudson Valley of NY on the unceded territory of the Mohican people. I'm the first-generation in my family to be born in the US – my parents, grandparents and great-grandparents immigrated as Jewish refugees in 1980 from the former Soviet Union shortly before I was born. I grew up severed from all Jewish observance due to assimilation in the USSR which was continued in the US. It was only as an adult that I have started to build a relationship with Judaism – most deeply through connecting with a network of queer and trans post-soviet Jews called Kolektiv Goluboy Vagon, my neighborhood Jews at Linke Fligl and through my own practice of creating Judaica. I completed my undergraduate in Architecture at The Cooper Union in 2011.
What inspired you to become an artist?
I have intuitively been making art since I was young. I followed a desire to create, to transform and alchemize materials from one form into another for my own pleasure, and as a way to weather the uncertainty and changes surrounding me. Creating art outside of an institution or without any particular goal of "success" has allowed me to bring various parts of myself that were less accepted in other realms of my life – which has allowed it to be an integrally healing and grounding practice.
What is your speciality?
In terms of materials, I've been working the longest with ceramic, wood and textiles. I don't have one specialty per se as I love the diversity of experience in working with different mediums and take pleasure in learning new techniques.
How and where do you work?
I am currently moving my ceramic work into a new shared studio space in the Catskill Mountains. All other work I make out of my home in my small office / studio and garage.
What is the most indispensable item in your studio?
The inspirational objects and drawings I surround myself with that have been gifted to me and collected over the years – I call it my "mood altar", as well as the stalwart spruce trees outside my window!
Where do you take your inspiration? Are you pursuing any themes?
I am inspired by the elemental beauty of our world – the colors in the sky when the sun is setting, the phases of the moon, the movement of wind in the trees, the reflections and textures of water, and on and on. The ephemerality of nature is both magnificent and there's also a grief in the constancy of that change, which forces me to reckon with the cycles of life and death. I would definitely describe myself as a maximalist – I love colors, patterns, textures, and the puzzle of layering them together in a way that feels right.
The Judaica I currently make is centered around research and discovery. The form and aesthetics tend to come out more intuitively as I learn about the halacha embedded in traditional observance objects. I am currently moving towards to developing a greater connection between the innate purpose of each observational artefact and how that translates to the visual elements as I begin to have a deeper relationship with the purpose and meaning of each object.
Do you do bespoke work?
Yes, I love custom work and I would encourage anyone looking for a special piece of Judaica made to contact me for co-creation.
What projects are you currently working on?
I am in the early stages of research for the creation of a tallit gadol for a soon to be ordained rabbi. They are very active in Palestinan solidarty and we are collaborating on how to weave this into the design of the tallit. It is an honor to be making this piece knowing the significance it will hold not only for the rabbi, but for the congregants and other people who will witness and pray alongside this holy garment.
What is or are your favourite items in your current collection?
I love the mezuzot I have in my collection. Aside from having the chamber that holds the klaf be a specific dimension and the ability to be mounted on a doorpost, I am excited by the variations that I've been able to create and am inspired to continue to evolve these designs. The earliest use of mezuzot dates back to the second temple period and continue to be used as a protective amulet for Jewish homes. They are such small piece of Judaica and tend to cost less than a lot of other observational artifacts – I have been scheming on an upcoming project to offer them at variable pricing which is an important value I bring to my work.
How do you know when a piece is finished?
When my intuition tells me so!
What was the first artwork you ever sold?
Many years ago I made sculptural jewellery out of wood which I sold in a few stores. Most recently with my Judaica, the first piece I sold was a pair of shabbat candlesticks.
Which project have you enjoyed working on the most so far?
I've been having a lot of fun making shabbat candlesticks and chanukiot out of birch branches. Birches are trees that have a lot of significance in my family's culture – and being able to make Judaica that includes unique parts of my history and experience is very gratifying. It expands the vernacular of the aesthetics of Judaica, and creates more space for the broad range of Jewish experience and culture.
What do you want to achieve with your work and what are your wishes for the future?
It is my greatest wish that I can continue to create meaningful, one-of-a-kind Judaica for my own observance, as well as others. That I can try to imbue expanded narratives and experiences into the lexicon of observational artifacts that already carry deep weight – meaning that includes the lenses and viewpoints of those who have been severed from and long ostracised from participating in Judaism, and centers justice for all people suffering at the hands of others. It is a big goal and I am humbled by the task of trying to achieve it.
Where can we find your work?
You can check out an outline of my work on my website – www.zhydovaka.me and you can see what I have up for sale via my Instagram – https://instagram.com/zhyd0vka. You can email be directly for customs work – aravah.berman.mirkin @ gmail dot com. I also create work in a group called Krivoy Kolektiv which you can see here – https://www.krivoykolektiv.com/.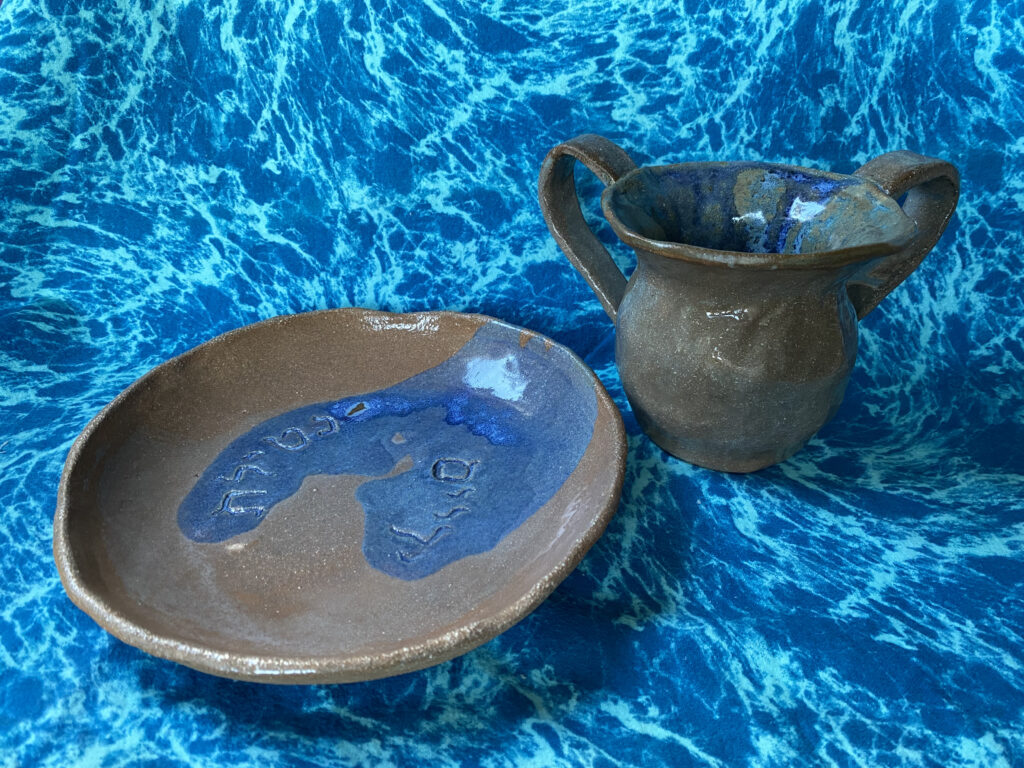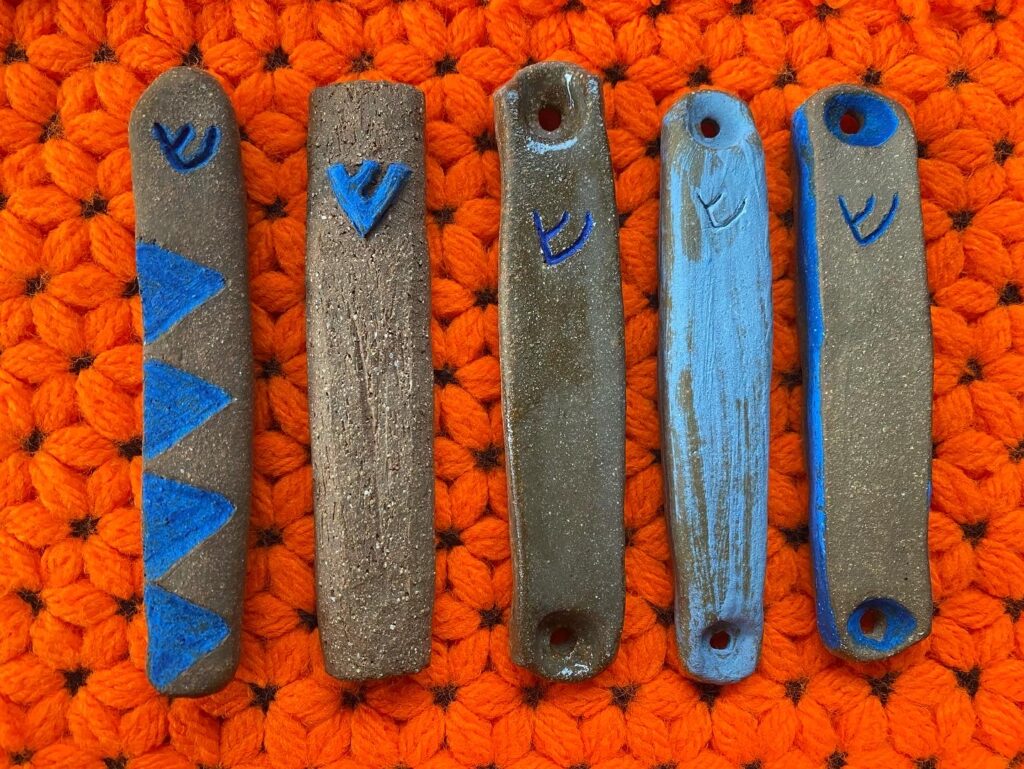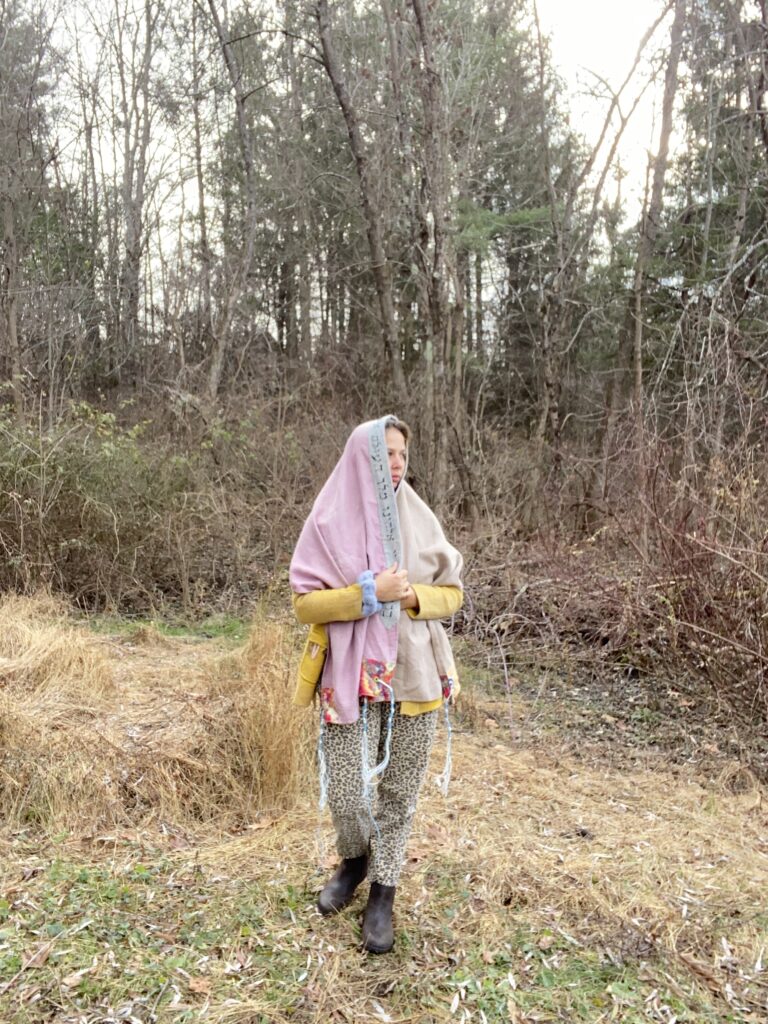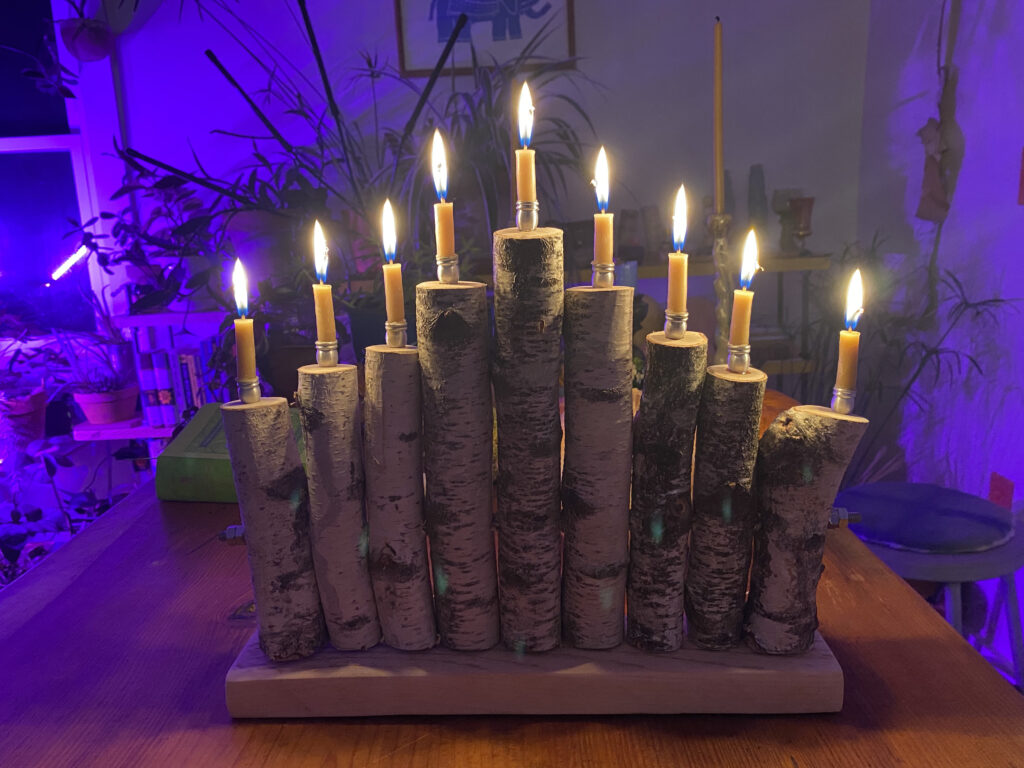 Photos: Courtesy of Aravah Berman-Mirkin