Reviewed by Miriam P. and the soon-to-be-six-year-old Julie H.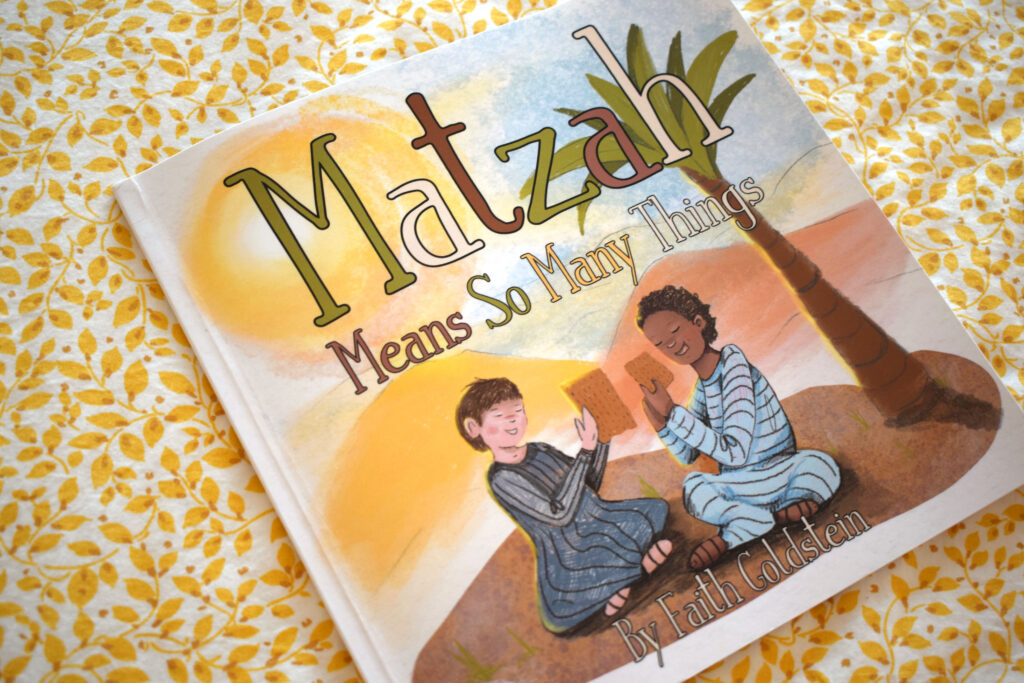 Photo: Courtesy of Judaica in the Spotlight
Last weekend, my partner John and I went to visit his parents at their cottage in County Kerry on the other side of the island. As ever so often, his brother Liam together with his wife Róisín and their daughter Julie joined us as well. Julie and I took the opportunity of being in the same place again to sit down together and review Faith Goldstein's children's book "Matzah Means So Many Things". Our most loyal readers will remember Julie helping me review a different type of product earlier this year. She was thrilled to be able to help me again this time around!
Even before we opened the beautifully illustrated book Faith was so kind to send us, Julie was fascinated by the cover image. She pointed out how the colours reminded her of nature and how well they fit together, picking up on the well-chosen colour combination. Who knows, we may have a future illustrator or designer on our hands here! It was beautiful seeing and hearing Julie compliment the imagery throughout the book. Her mother was impressed as well. One of Julie's favourite illustrations was one of a family celebrating Passover together around the dinner table. It was very important to Julie to tell us how much she loves that every character in the family looked different, just like hers when her cousins come over from Canada for the holidays. She downright insisted I mentioned it in my review.
Something that both Julie as well as the adults around her enjoyed is how the first part of the book focuses solely on explaining what exactly Matzah is before diving into the history of Passover and much loved traditions shared by Jewish families and friends all around the world. The illustrations are absolutely gorgeous and the writing style joyous and informative, a true delight for the entire family!
Faith did brilliantly explaining what Matzah is by using all five senses in her descriptions in order to help young children understand, and of course imagine, what Matzah is and what you can do with it. She explained wonderfully how it looks, how it feels, how it tastes, what it sounds like while cooking, and what it smells like what baking.
To say it in Julie's words, "You didn't even have to make Matzah before reading the book with me for me to understand what it is!" Well, to be fair, after reading the second part of the book and learning about the history of Passover she insisted we should make some right there and then rather than wait for the holiday itself. Julie loved every single bit of it! Especially racing against the clock.
Needless to say, both Julie and I had a splendid time and can wholeheartedly recommend Faith Goldstein's "Matzah Means So Many Things" to anyone with young children in their lives. It's a marvellous children's book introducing the next generation to the beauty of Passover as well as bringing the true meaning of Passover closer to them in a truly beautiful and meaningful way.
We recently had the pleasure of interviewing Faith for our Online Magazine. You can find her interview here.
Wondering where you can buy the book?
On Amazon, Barnes and Noble, Walmart, and Yorkshire Publishing.
Don't forget to follow Faith on Social Media!
Instagram @faith_goldstein_author, Twitter @Faithgoldstein3, TikTok @authorfaithgoldstein, and Facebook @gorillasnightout.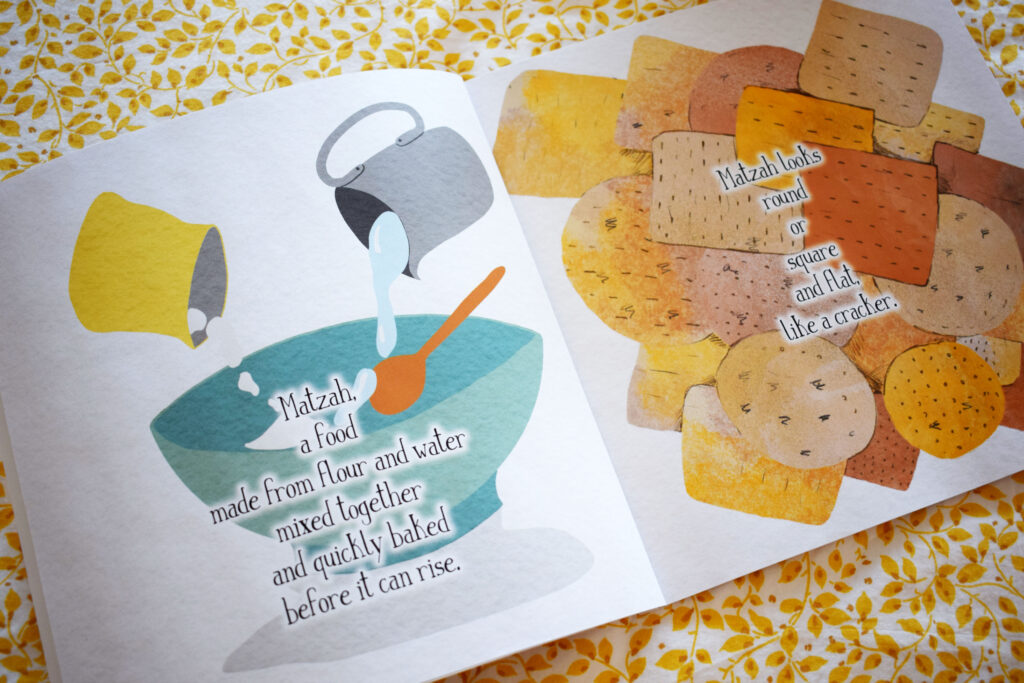 Photo: Courtesy of Judaica in the Spotlight