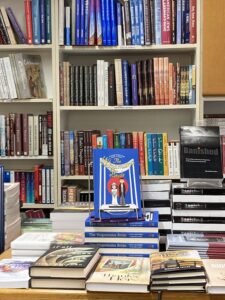 Photo: Courtesy of Liane Grunberg Wakabayashi
Liane Grunberg Wakabayashi is a tremendously talented author and excellent storyteller. As a reader, you will enjoy discovering Japan and Japanese culture through her eyes. She is a master of observation who catches these very moments wonderfully on paper. You will not be able to put this captivating memoir down. Liane's writing style is a sheer delight!
The Wagamama Bride is about the life of a young, secular, Jewish New Yorker who finds herself in Japan, both literally and figuratively. In Tokyo she meets a charming Japanese man whom she ends up marrying and building a life together. Or, at least she tries.
Working on her marriage leads the author to working on herself. To take herself out of the equation, to step aside for a moment and to reflect on what is right for her and what she wants out of this life. Liane's road of self-discovery is a very interesting one. Her deeply engaging story will stay with the reader for a very long time after reading the last page of her memoir.
An element you will deeply appreciate as a reader of The Wagamama Bride is the author's honesty. While Liane knows when adding a dash of humour is appropriate, she is also fully aware when not to.
This book is not as much about how to have a successful marriage in a country you did not grow up in, surrounded by a culture foreign to you, or how to make an interfaith marriage work, but about how not to lose your own identity in the process, how to find yourself, learn to trust and eventually follow your intuition. To trust this inner feeling of yours and how not to stumble into something you are not even sure you truly want for yourself.
Liane shows that sometimes you simply have to look into the past to find inner peace and build the life you want to live in the future. Returning to Judaism is a gradual process, a process described by the author in a poignant manner.
Anyone who lives in a place with a rather small Jewish community will be able to connect with the author's emotions. Liane explains quite well how hard it can be to navigate two cultures so fundamentally different from one another and how challenging it can be to return to Judaism, live by Jewish law, and build a Jewish home in a country where a Jewish presence is almost non-existent, while also being part of an interfaith family.
Being able to find contentment from within is something we should all strive towards, regardless if we follow a religious path or not.
We are happy to hear Liane has found inner peace, followed her heart to the place she now calls home, and wish her and her family all the best for the future.
You can purchase her book in a variety of selected shops as well as on Amazon.
Please visit Liane's website for more information and don't forget to follow her on Facebook and Instagram.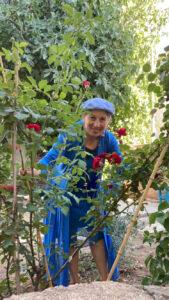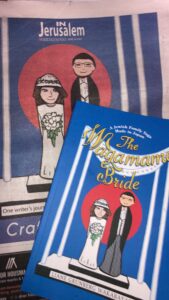 Photos: Courtesy of Liane Grunberg Wakabayashi