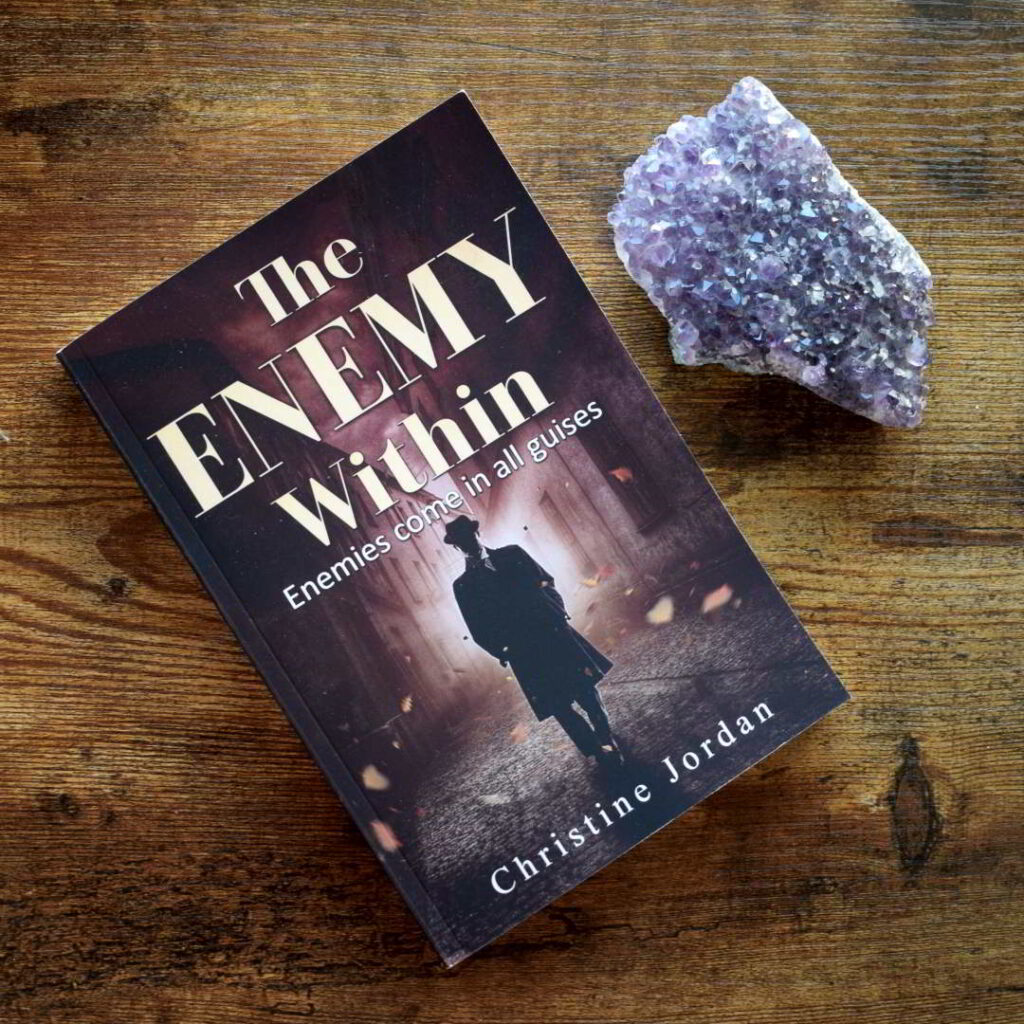 Image: Judaica in the Spotlight
Not too long ago, Christine reached out to us and told us about The Enemy Within. Naturally, we immediately agreed to write a book review for our magazine. We would like to take this opportunity to say thank you to Christine for sending us a free copy of her book.
Book Description: "Enemies come in all guises. For English feminist Constance, the enemy is men, for German schoolboy Max, it's the Nazis. When schoolboy Max arrives in Gloucester on the Kindertransport in 1939, Constance soon realises the real enemy is the enemy within. Meanwhile, Max is unaware of the hardships his family faces back in Germany as the Nazi Party gear up for the Final Solution."
Review:
As always, we don't want to give too much away and you you can rest assured that there won't be any spoilers in today's review.
Receiving a book to the office is always a special treat for a group of bookworms. Especially, when it is as well written as Christine Jordan's The Enemy Within.
Christine's writing style is simply amazing. Captivating. She is a tremendously talented author, who is brilliant at transporting you to a different time. In The Enemy Within, she takes the reader on a journey to the city of Gloucester.
Devastating and beautiful at the same time, filled with danger, resilience and hope, The Enemy Within is a poignant and thought-provoking book that should not be missed from the Jewish interest section of your bookshelf.
The parallel story lines are well developed and as a reader you seamlessly travel between the two. It has to be pointed out how enjoyable it is that Christine gives you the feeling that as a reader you are right there standing next to the main characters, side by side, helping them in their quest.
The Enemy Within is a fascinating, enjoyable and well-researched book about love, war, loyalty and
friendship. Christine's enthralling novel makes the perfect present for any avid reader in your life who enjoys beautifully written historical fiction primarily set in England.
Reading The Enemy Within makes you want to learn more about Gloucester not just during the Second World War but as a whole and add more of Christine Jordan's books to your never-ending book pile. (Something we wholeheartedly recommend of course!)
Finally, all that is left to say is that this is a superb book you will certainly enjoy reading!
The Enemy Within is available on Amazon.
Would you like to contact Christine?
You can reach out to her via her website or through her Social Media accounts:
Website: https://christinejordan.co.uk/
Facebook: https://www.facebook.com/christinejordanauthor
Twitter: https://twitter.com/CJGloucester
Instagram: https://www.instagram.com/christinejordanauthorpage/