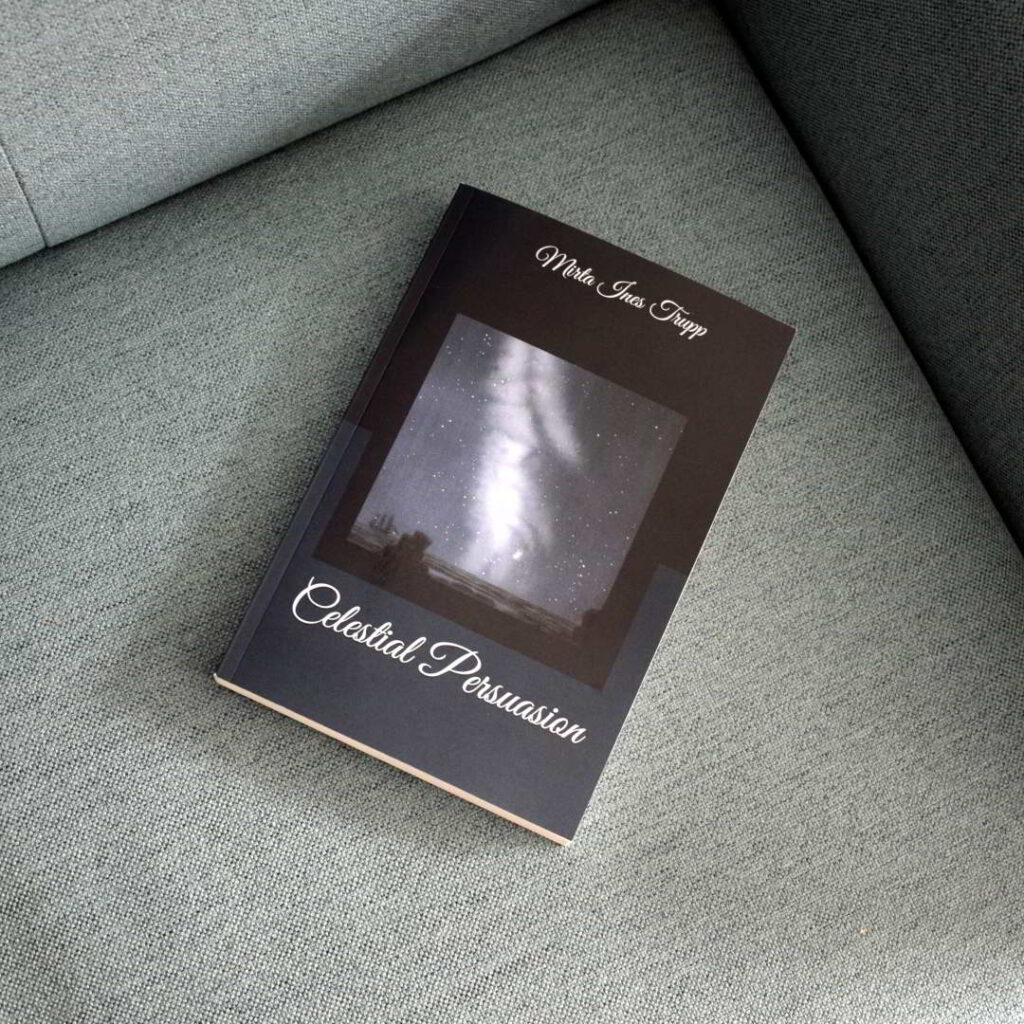 Image: Courtesy of Judaica in the Spotlight
I have been looking forward to read "Celestial Persuasion" for quite some time now and was thrilled when Mirta reached out to our team, asking if we would like to participate in an Online Book Tour. Naturally, we agreed and said yes. We would like to take this opportunity to thank Mirta for sending us a free copy of her book.
Book Description:
Abigail Isaacs fears ever again falling under the power of love and dedicates her life to studying the heavens. However, upon her father's demise she finds herself in reduced circumstances and must write to her brother, who has long been away at sea. When instead Captain Wentworth of the HMS Laconia sends a tragic reply, Abigail is asked to set aside her own ambitions and fulfill her brother's dreams in the Viceroyalty of Río de la Plata.

In his relentless pursuit for justice, Lieutenant Raphael Gabay lends his sword to the Spanish American cause. But as he prepares to set sail with the others, he is entrusted with the care of a young woman. She is quite unlike anyone he has ever known, and Raphael begins to wonder whether the brilliant astronomer will see beyond his frivolous façade and recognize his true nature.

Their destinies have been plotted beyond the celestial veil; their charts foretell of adventure. Can these two troubled souls be persuaded to heed the stars and find love—and their purpose—in this fledgling nation?
Review:
"Celestial Persuasion" is so much more than a prequel to Jane Austen's "Persuasion".
It does not happen every day that you come across Jewish Historical Fiction set in the 1800s. "Celestial Persuasion" is the story of a young British-Jewish woman who goes on an adventure all the way to the other end of the world. Mirta takes you with this novel on a very interesting and highly informative journey to South America you will not want to miss.
"Celestial Persuasion" is a very well-researched and well-thought through book with a strong female lead character. The novel is well written, following an original, coherent, timeless, and highly informative plot. Something I have to point out is that even though the protagonist of the book is Jewish, and the book is considered a romance novel, I was delighted that neither Abigail Isaacs' faith, nor her budding romance with Raphael Gabay, overpower the storyline. The heart-warming romance between the two of them does not distract from what is really important here, Abigail finding herself.
Her journey of self-discovery, chasing her dreams, and following her passion at a time when women were not considered a man's equal, is absolutely beautiful to observe. Overcoming personal struggles, finding certain freedoms alongside her independence, while at the same time adapting to an entire new culture with all its local customs is not something anyone was able to do easily at the time as it would be today. Abigail's was a truly wonderful character development to follow.
Should you be a fellow Jane-ist who has read Austen's books before, you will be thrilled to meet familiar characters in Mirta Ines Trupp's beautiful book. Mirta excelled in bringing together a variety of much-loved characters with equally likeable and authentic new friends, whom you will easily connect with throughout the story and be sad to bid farewell on the last page.
I highly recommend this regency era novel to anyone interested in Jewish Historical Fiction and would not hesitate to recommend it to a book club. As a matter of fact, I highly encourage you to read this book with a group of friends. You will enjoy discussing the plot afterwards and share your opinions!
"Celestial Persuasion" is available as a paperback as well as an e-book.
If you are interested to learn more about the author, we invite you to read an interview we have conducted with her not too long ago. You may also want to have a closer look at her website, as well as her Instagram account.