A Ketubah is a Jewish Wedding Contract signed moments before the bride and groom walk to the Chuppah.
Codified in the first century of the Common Era, the Ketubah text has been written in Aramaic outlining the groom's obligations to his bride and signed in front of two male witnesses. A lot has changed since then.
While in Israel the Ketubah is binding under religious as well as civil law, outside of the country this is not the case and a Ketubah must be accompanied by civil wedding documents.
Depending on which Jewish stream the couple identifies with, the Ketubah text can reflect this accordingly. While many observant Jews opt for the original Aramaic text, many others will adapt it to complement their world view. It is also very common for couples who do not live in Israel to have a bilingual Ketubah, choosing Modern Hebrew alongside their mother tongue or English.
Papercutting is deeply rooted in Jewish tradition and we are thrilled that there are so many talented artists in this world who specialise in this gorgeous art. We have put together a list of artists whose designs will blow you away.
Regardless which stream you identify with, the artists we feature below will be thrilled to work with you and your Rabbi.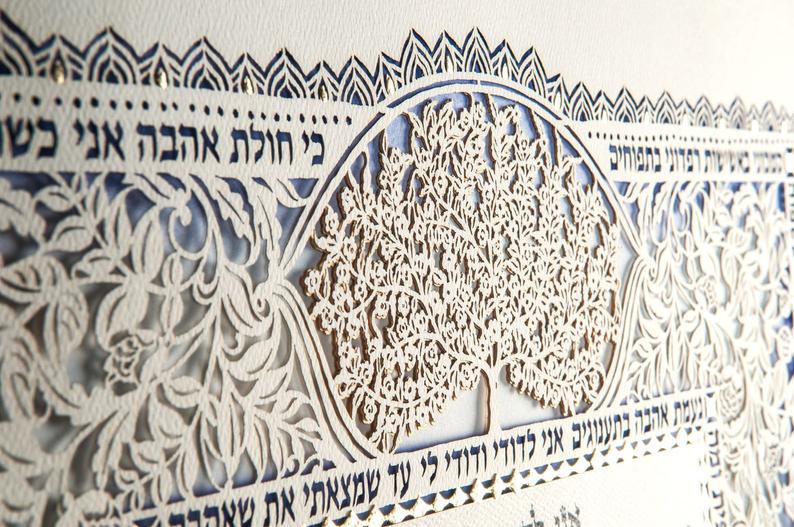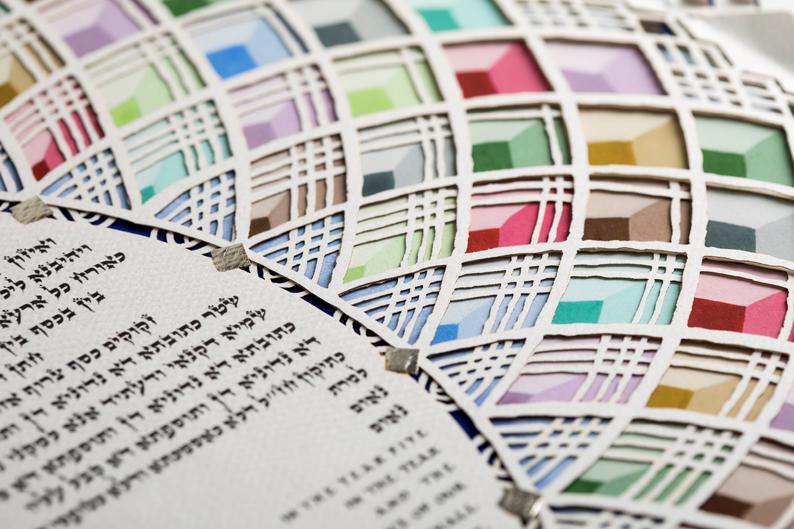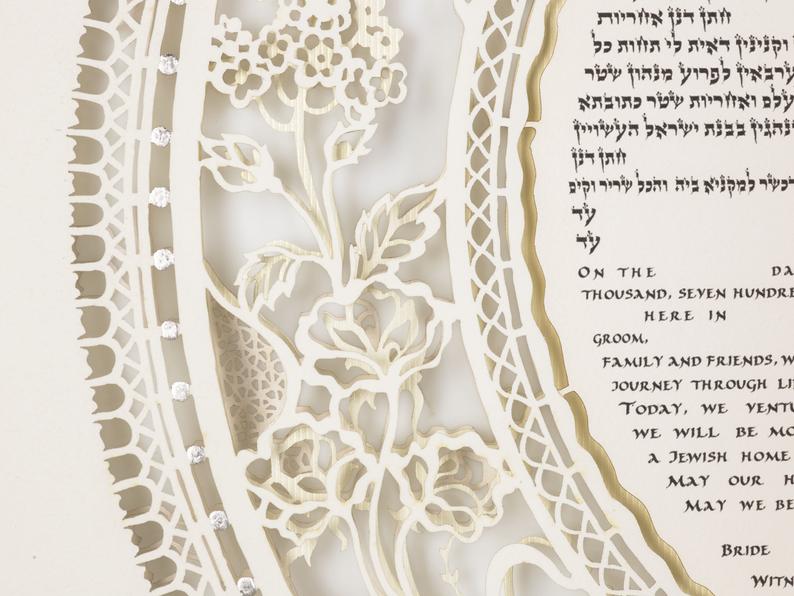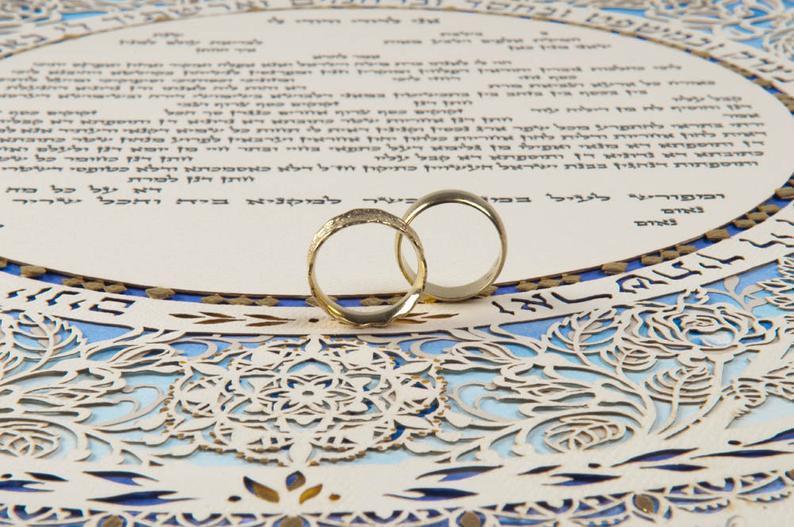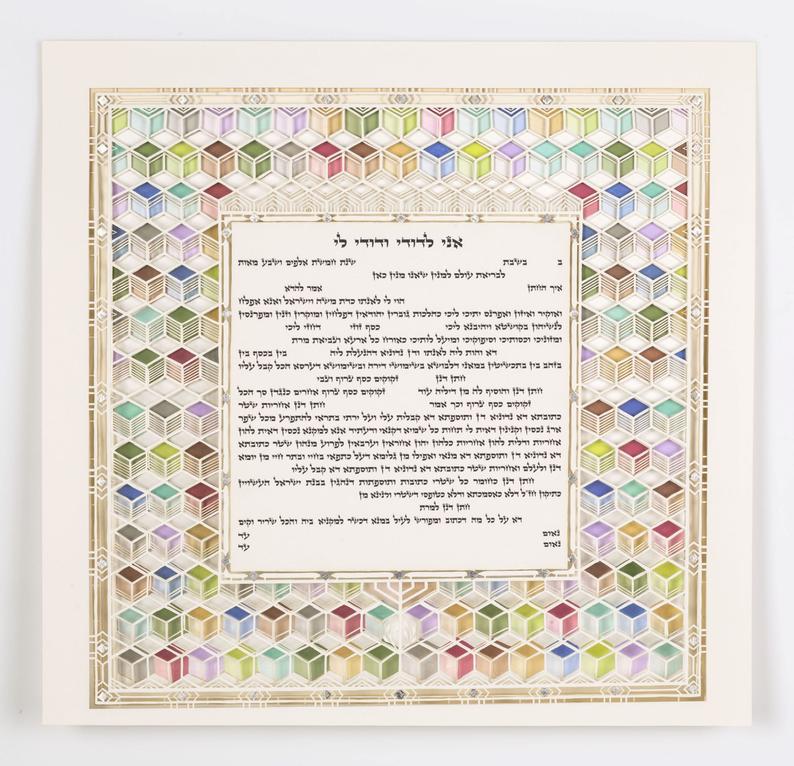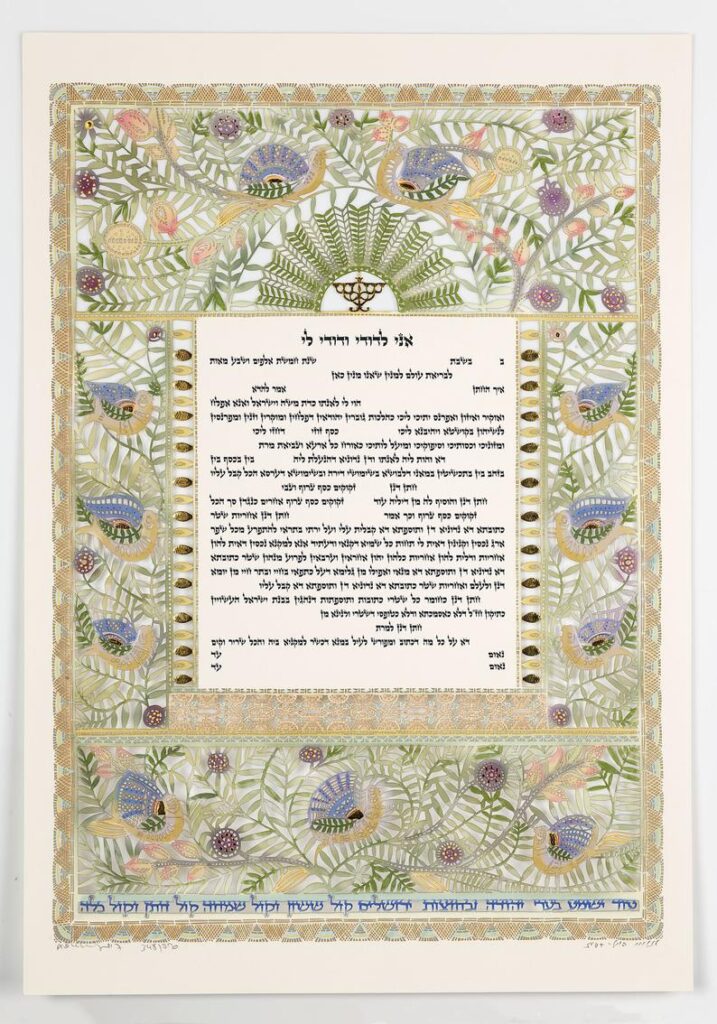 Would you like to learn more about Danny Azoulay and what inspires him? We invite you to read the interview we have conducted with him not too long ago. You can find it here.
Shop: Danny Azoulay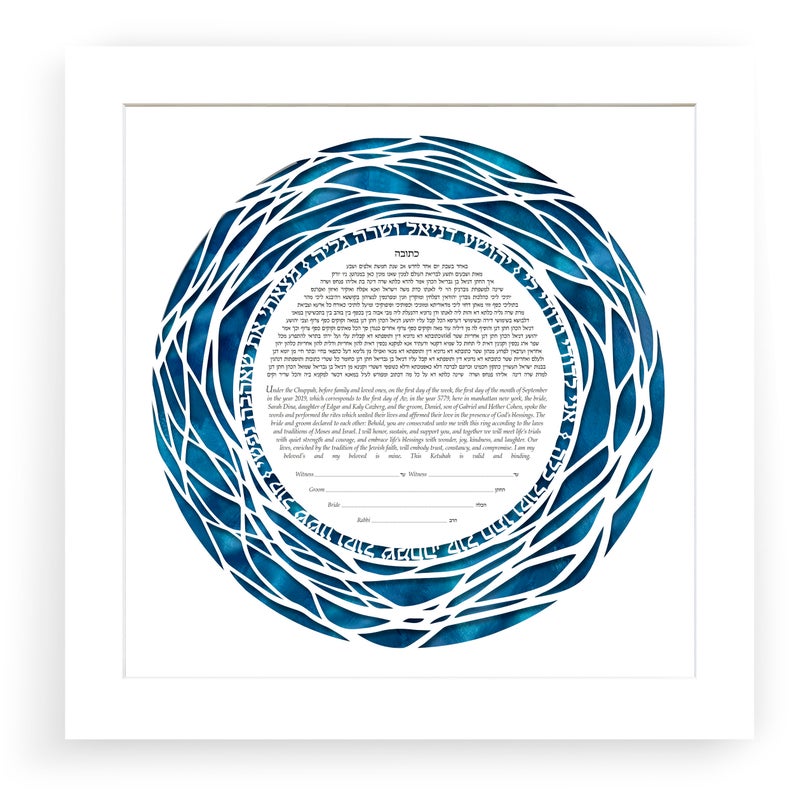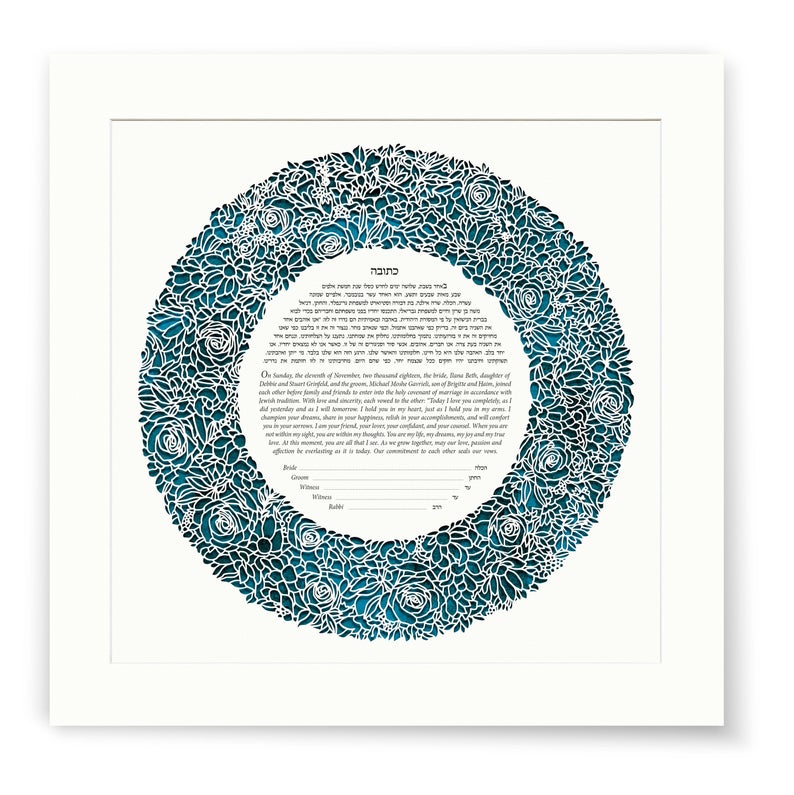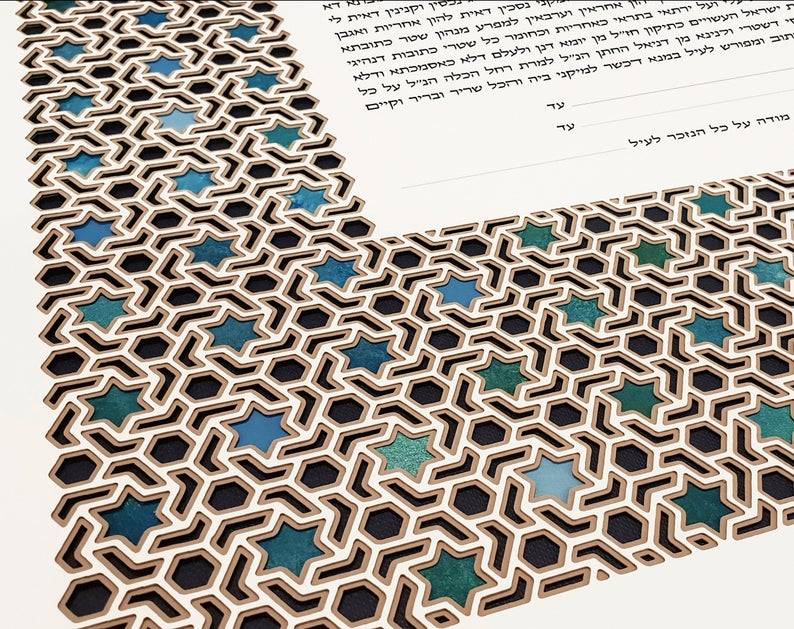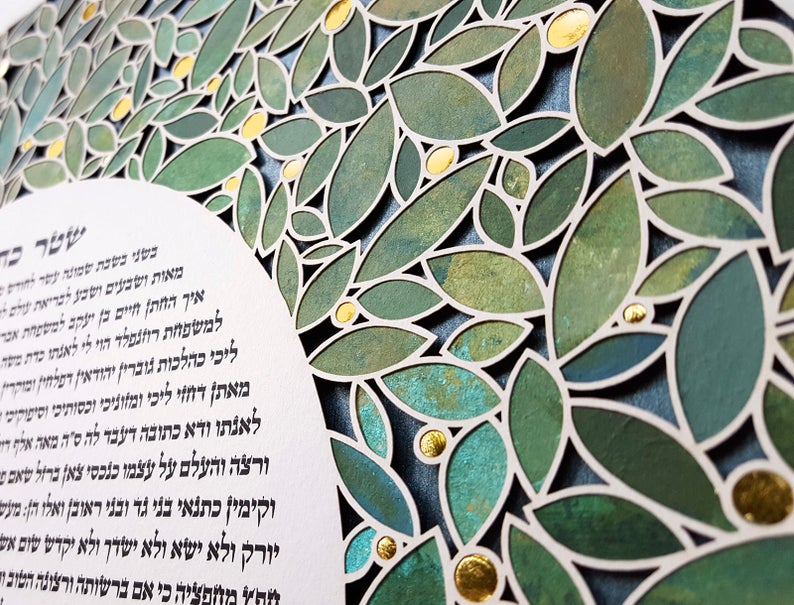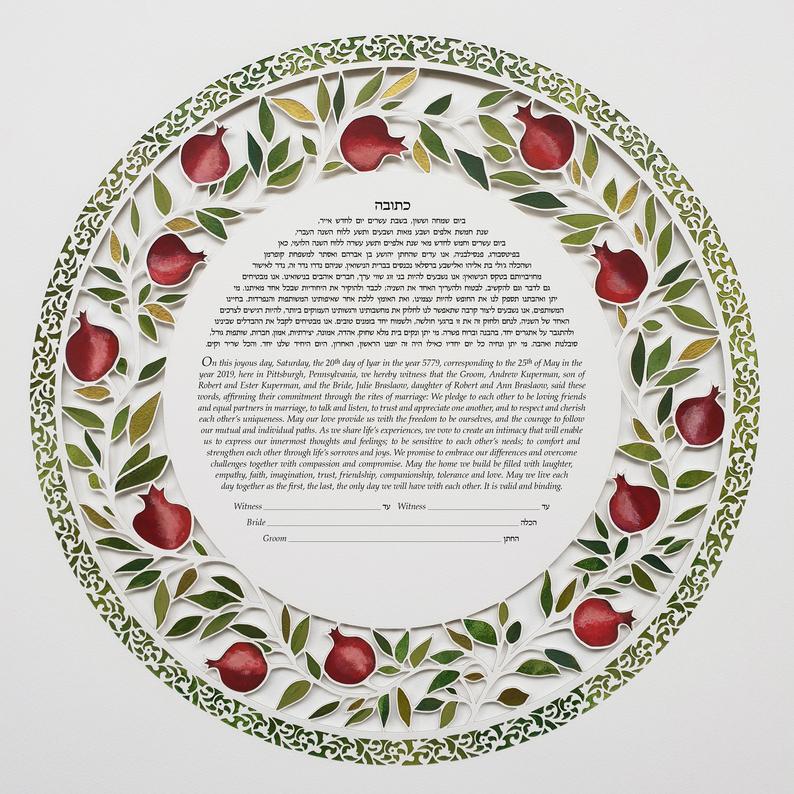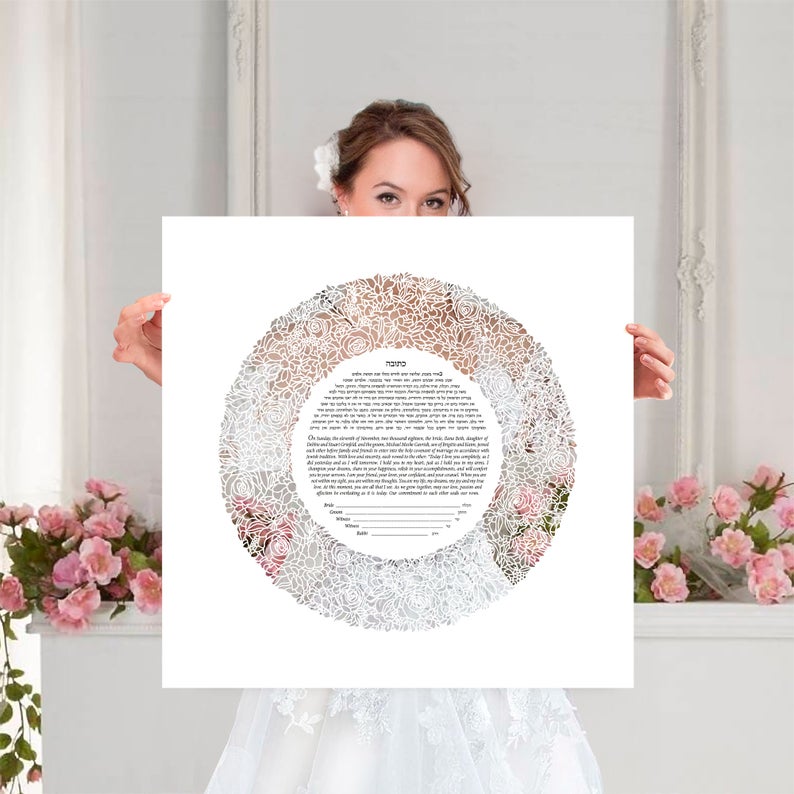 Shop: David Fisher Art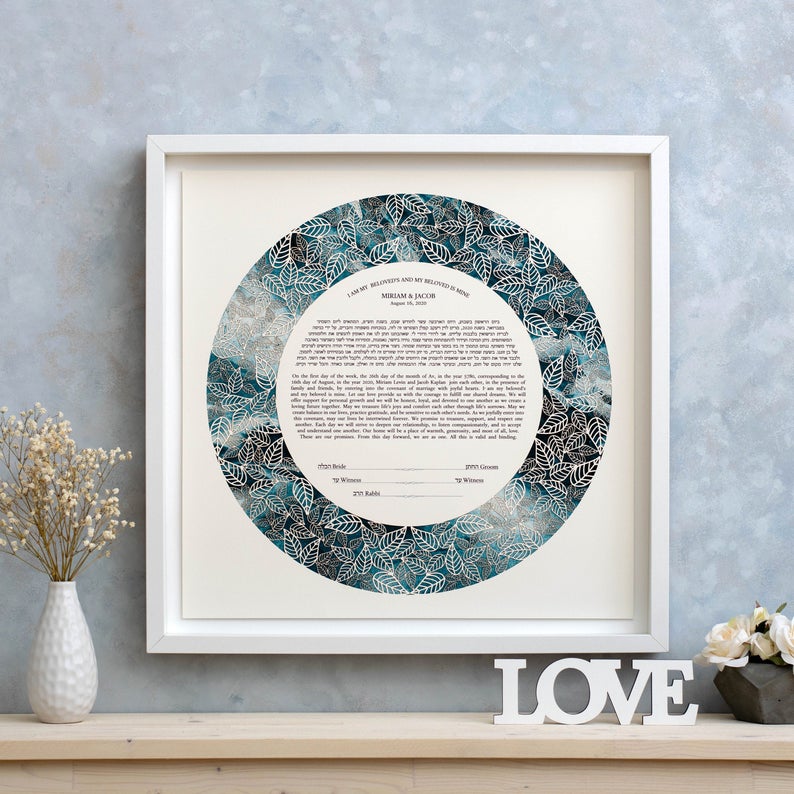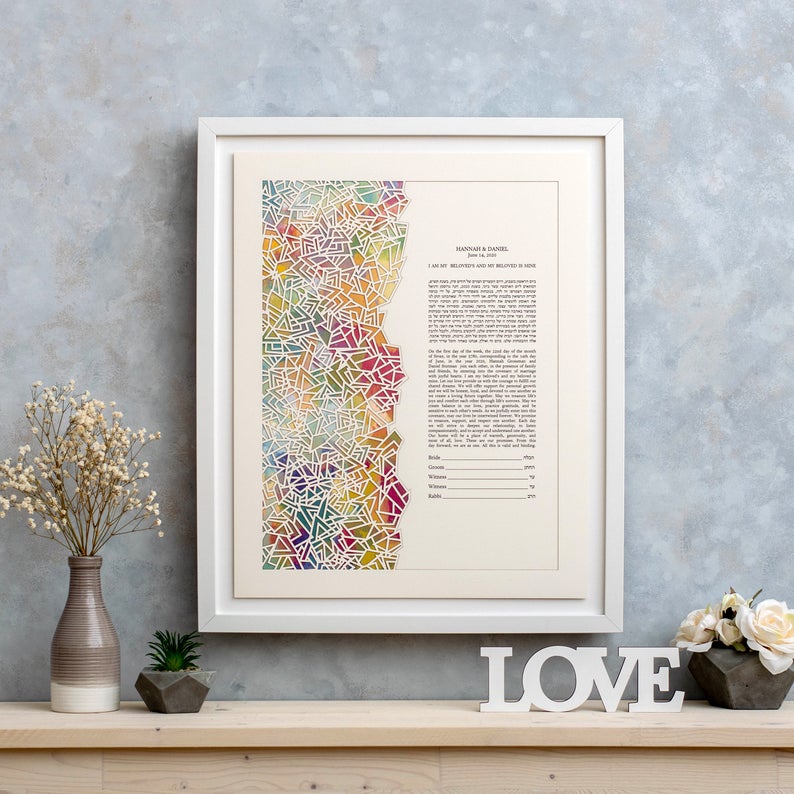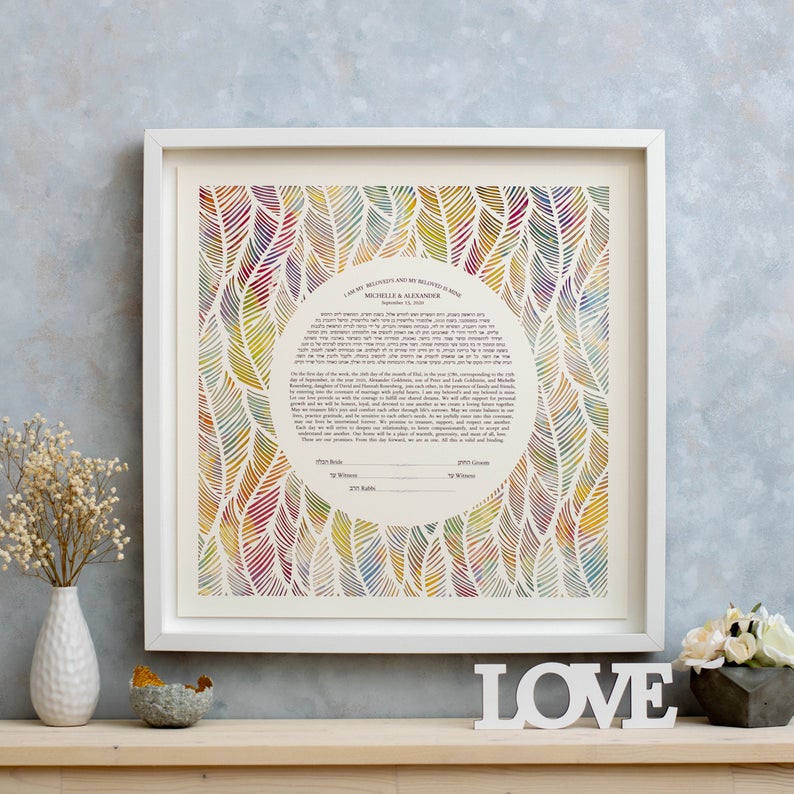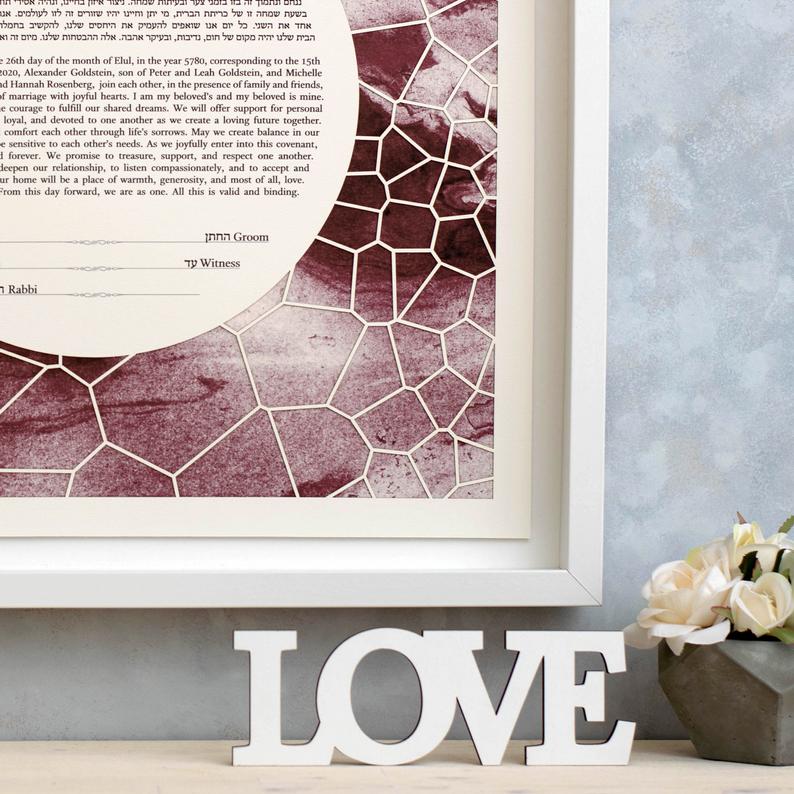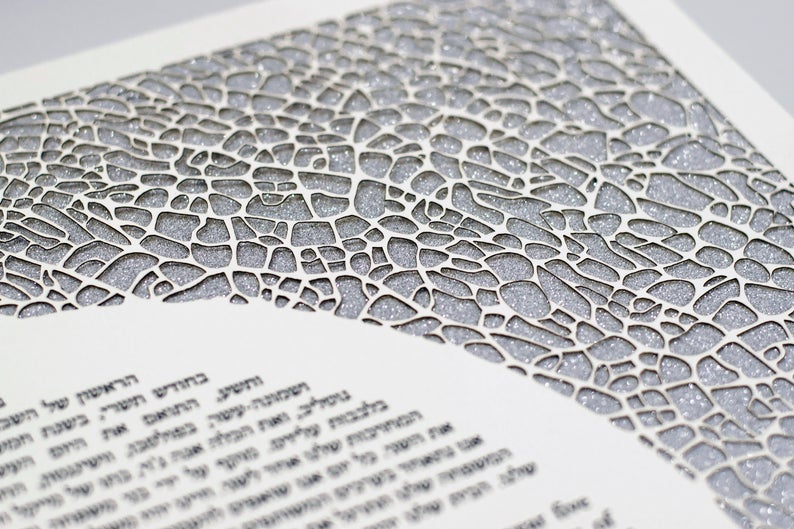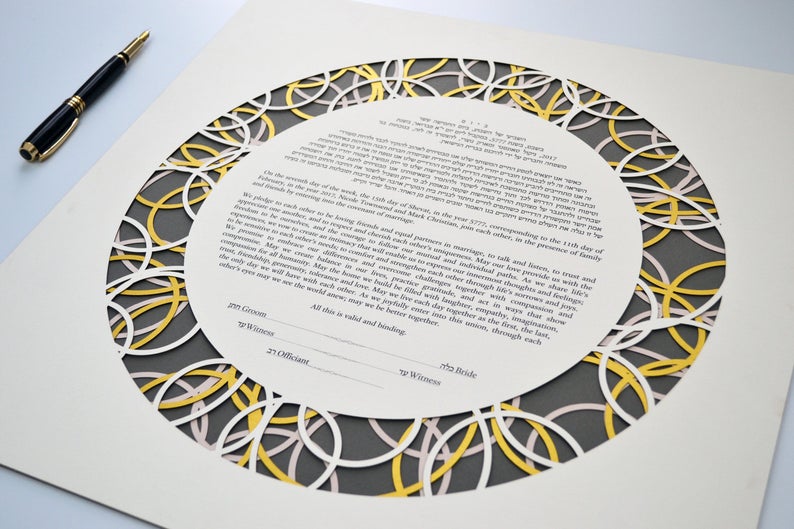 Shop: HAPPYprojectShop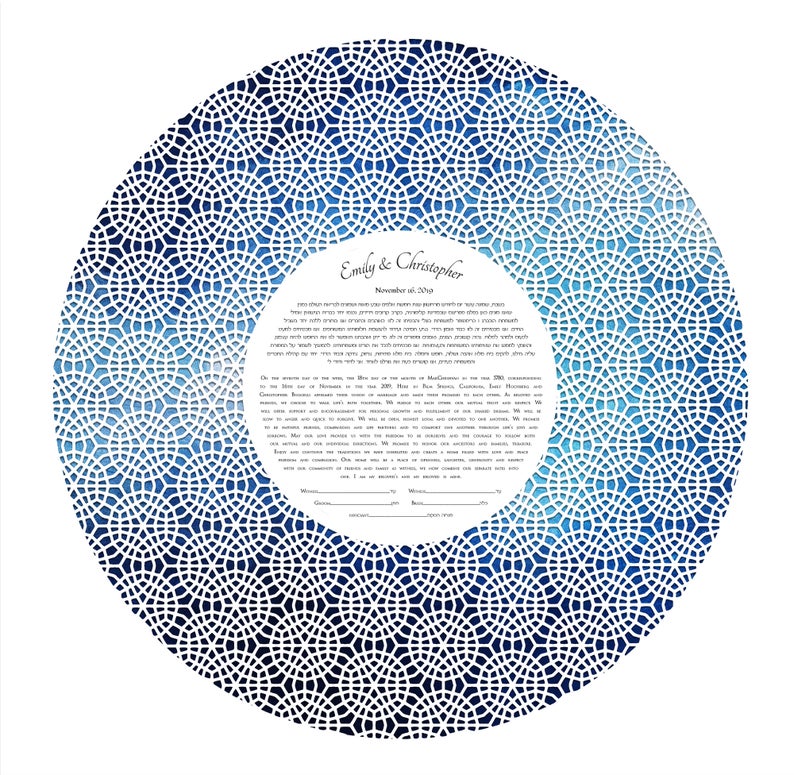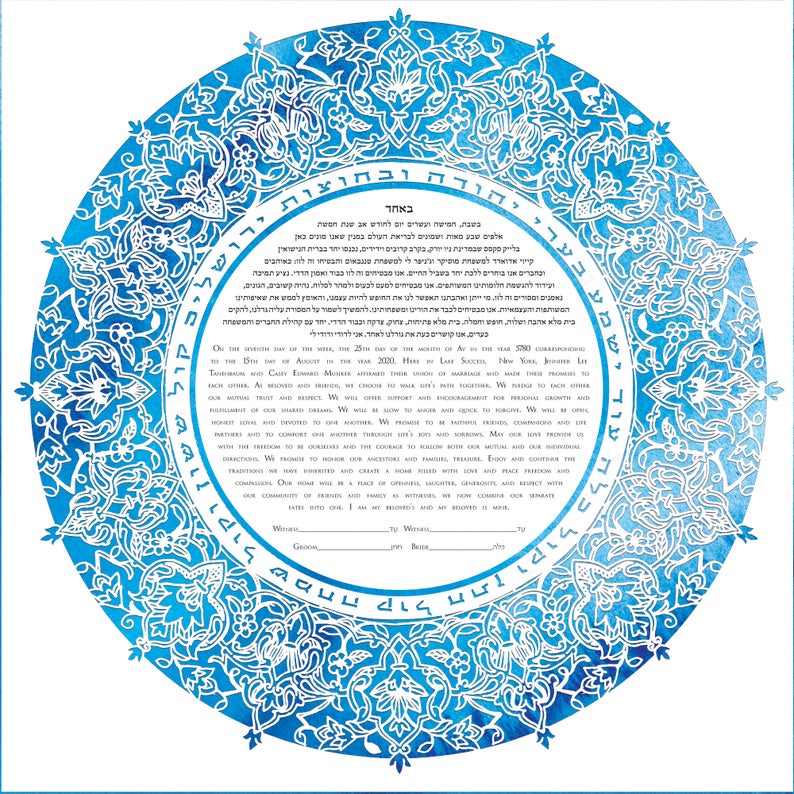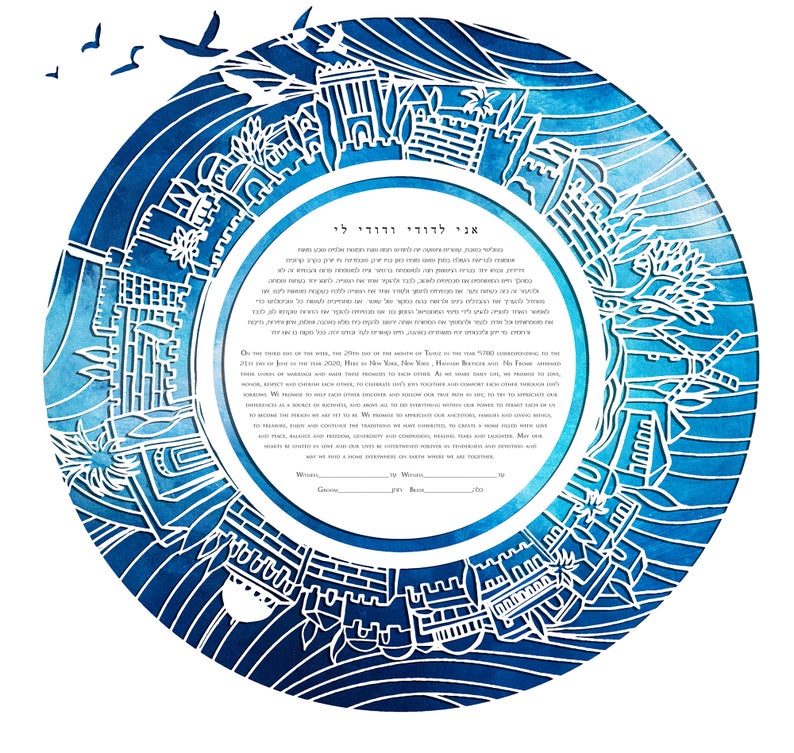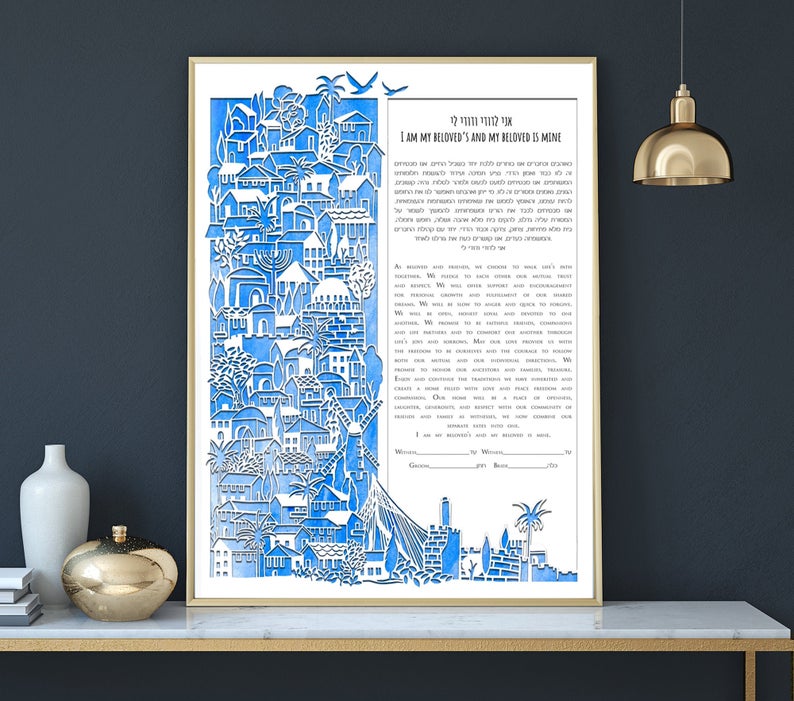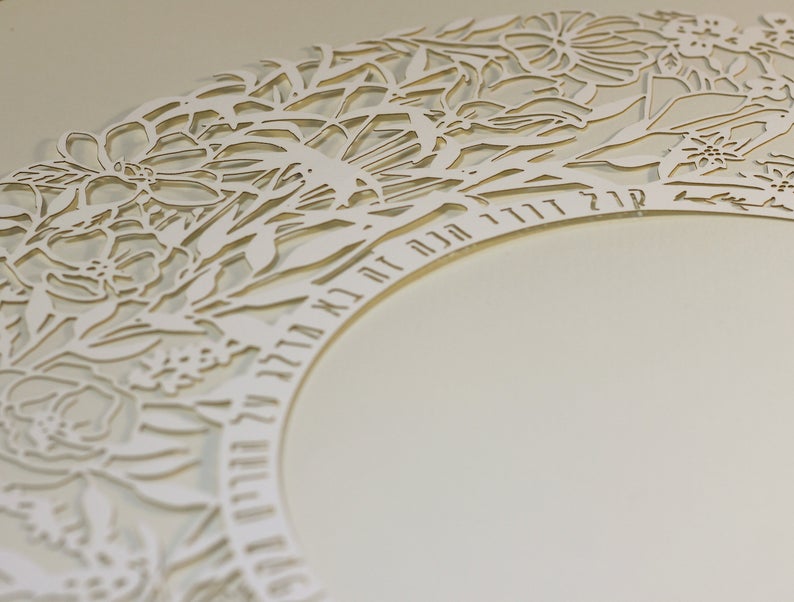 Noam's pieces are a sheer delight, aren't they? If you want to learn more about what motivates her, we invite you to read the interview we have conducted with her in the past. You can find it here.
Shop: Ketubah Home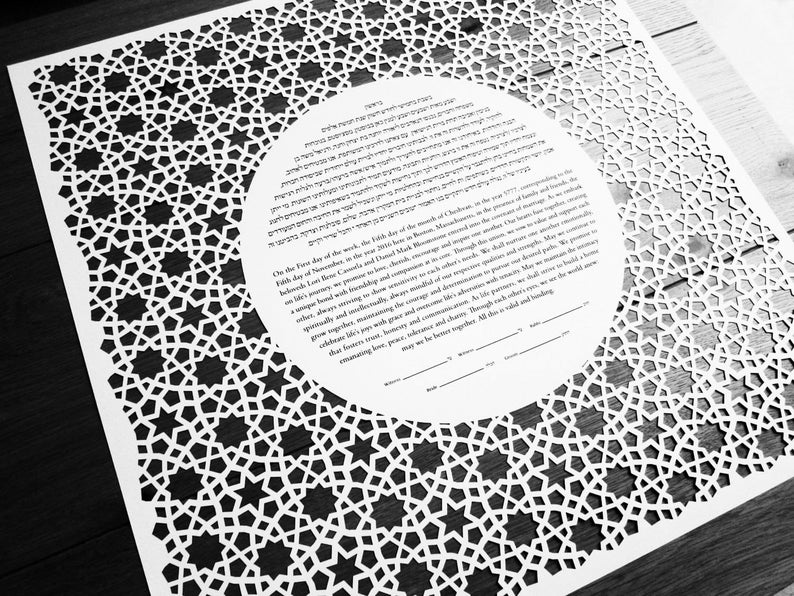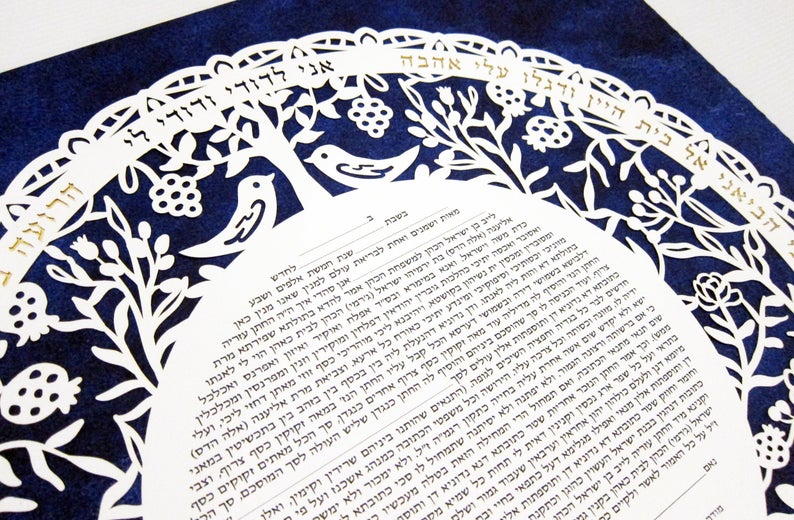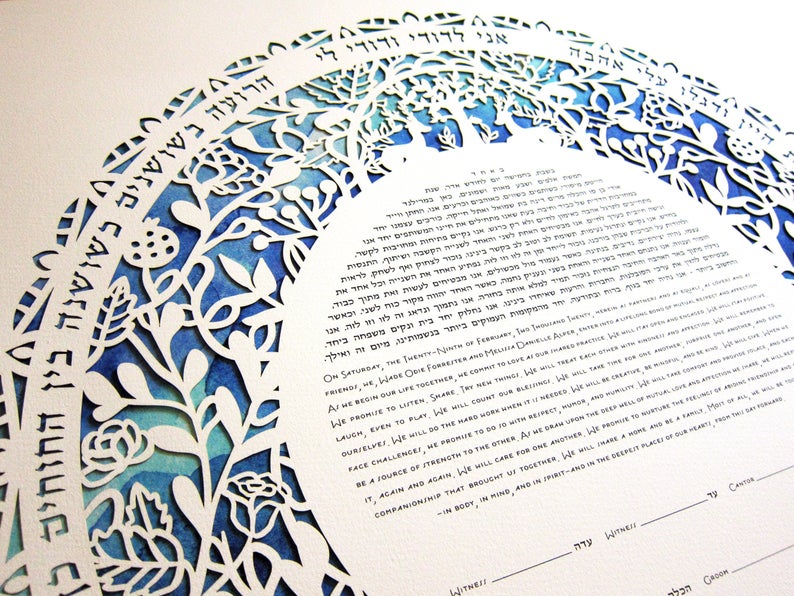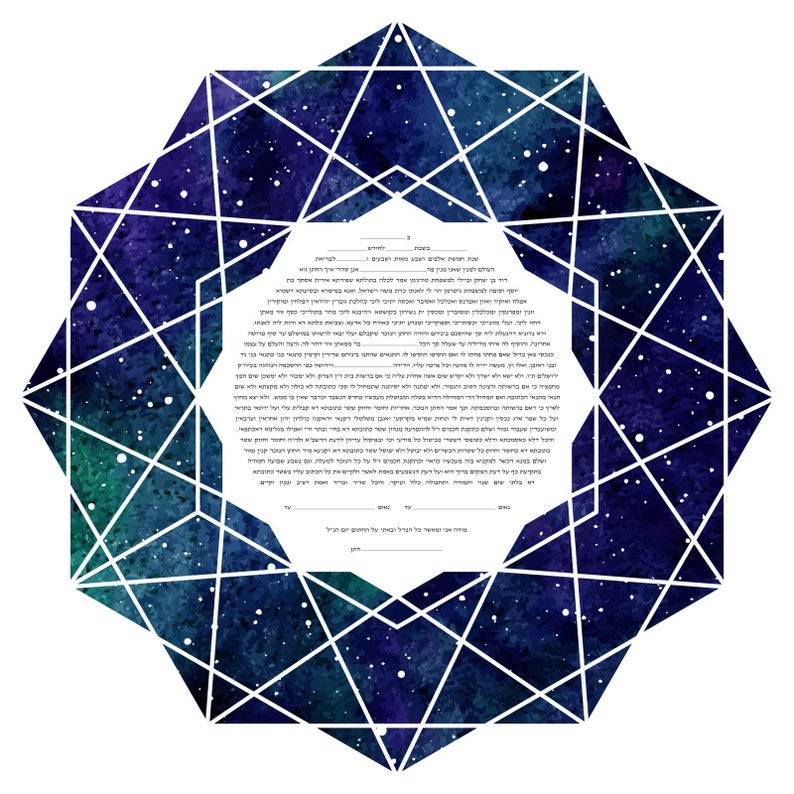 Shop: Ketubata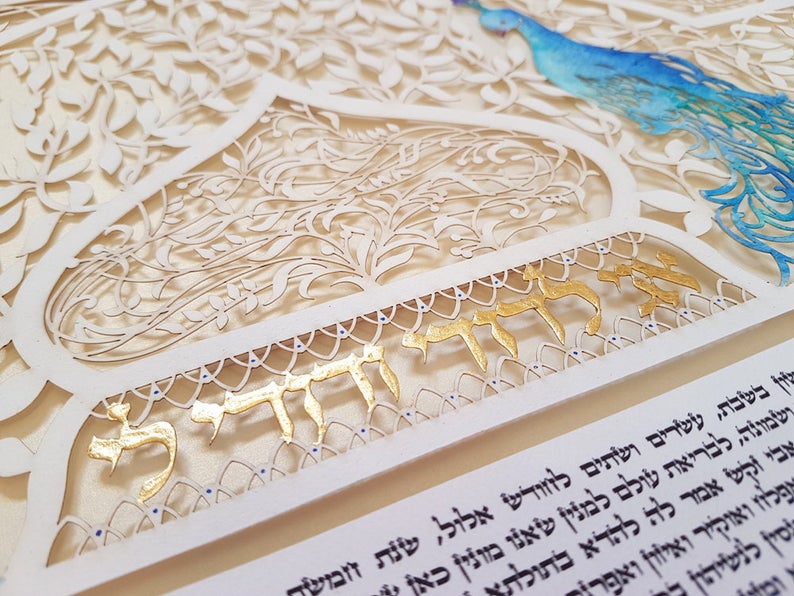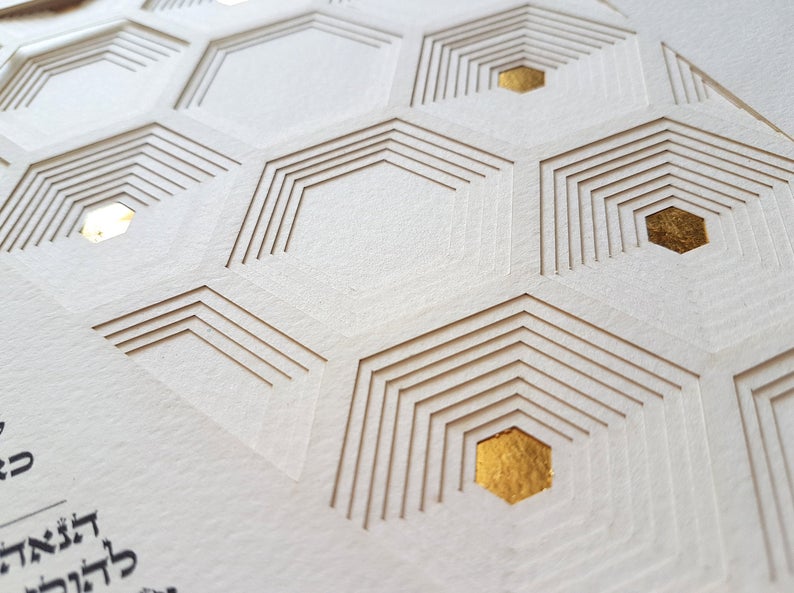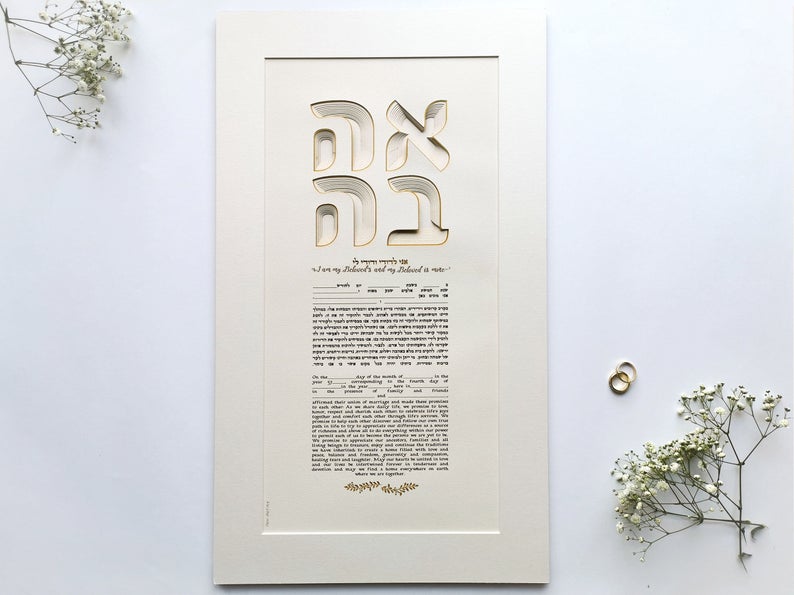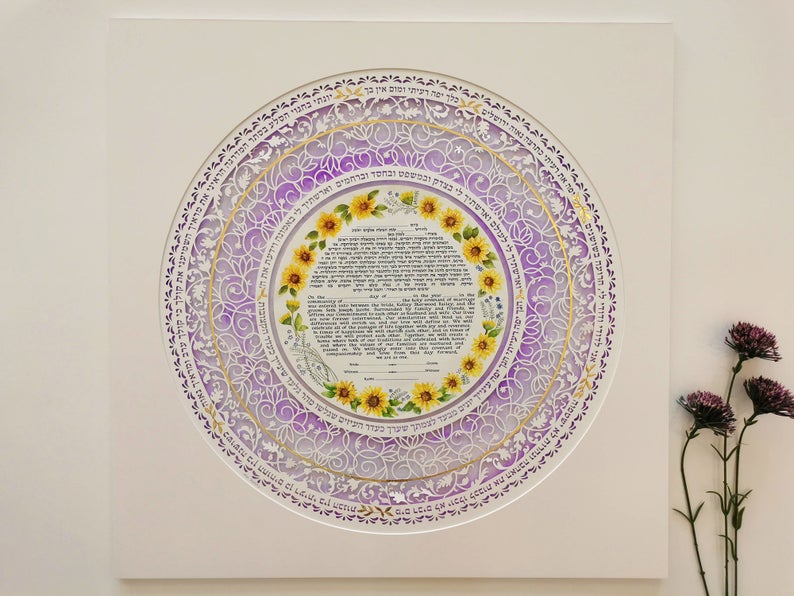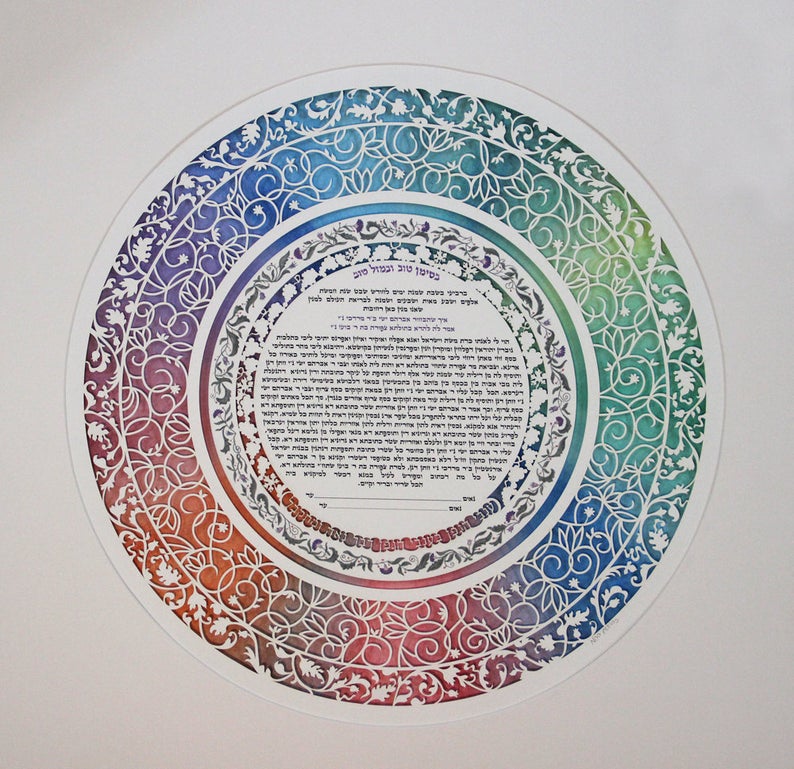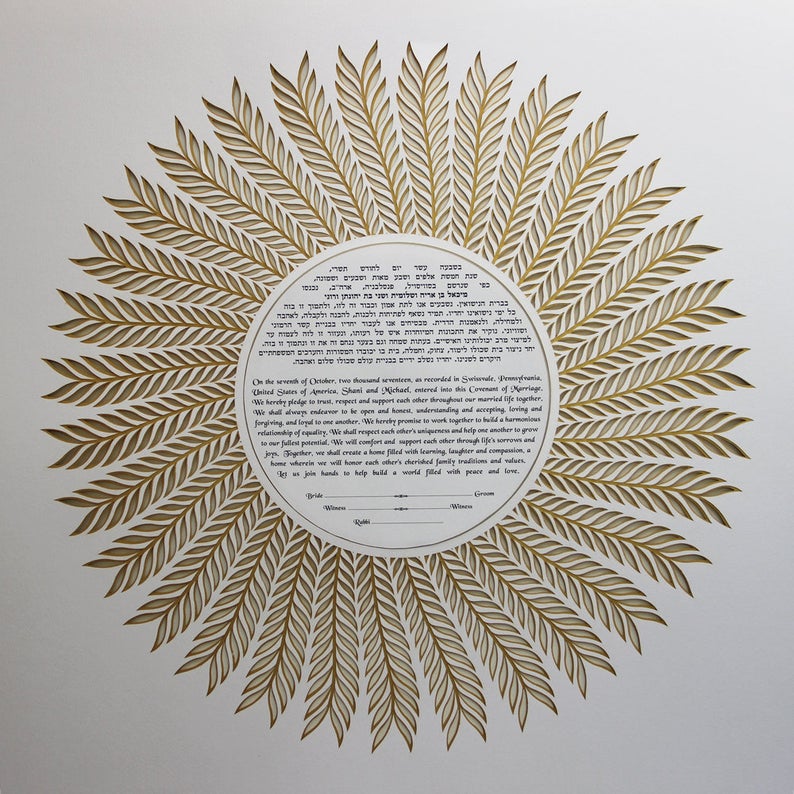 Noa has a variety of gorgeous designs waiting for you in her online shop.
You can learn more about what inspires her here.
Shop: Noa Attias Judaica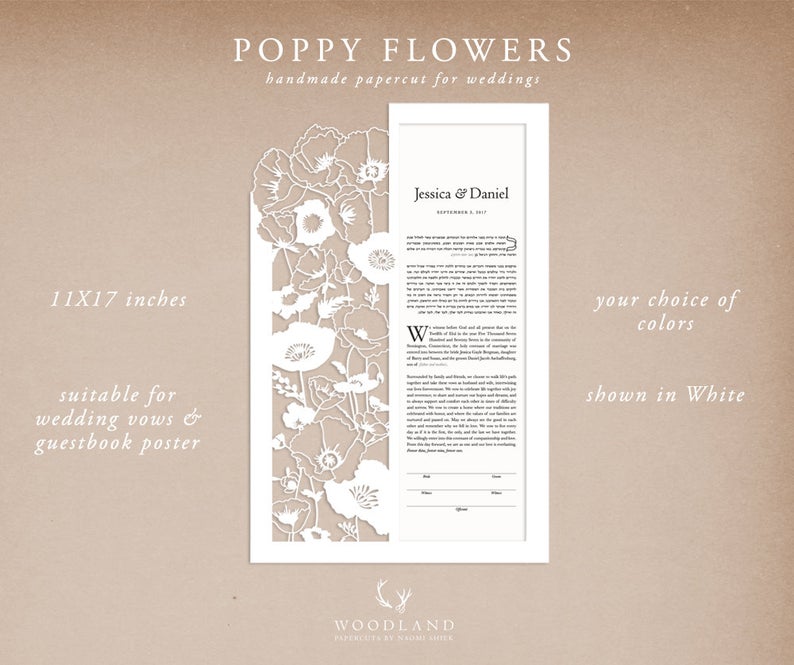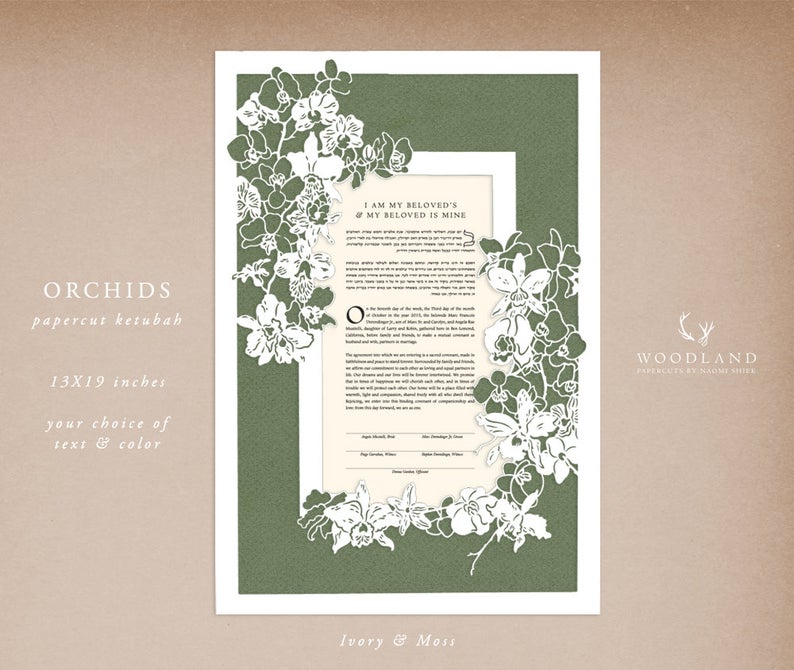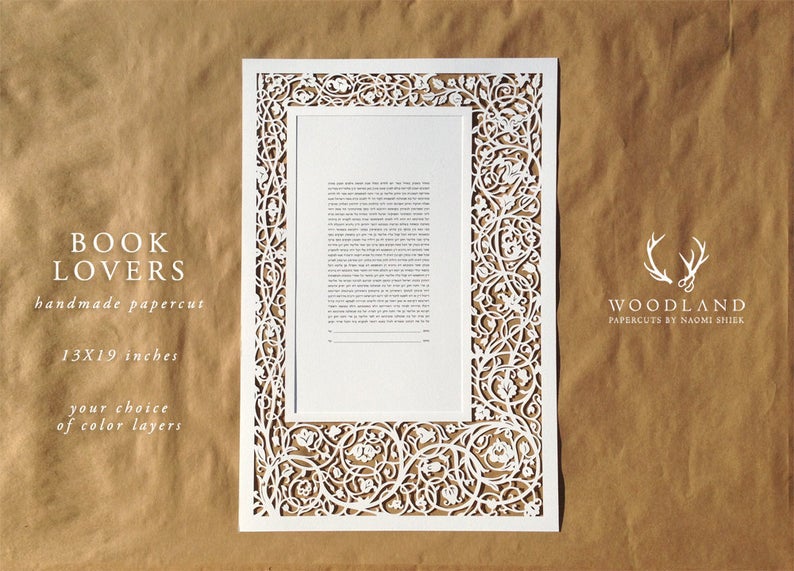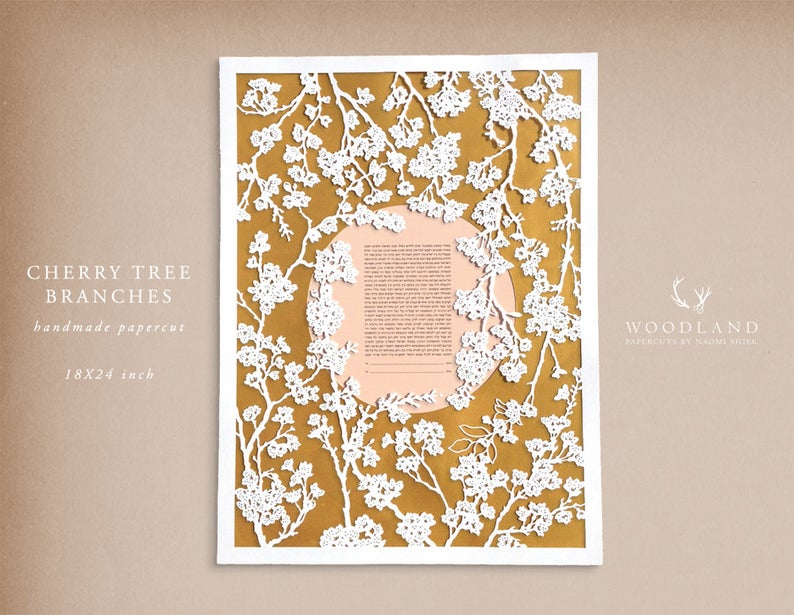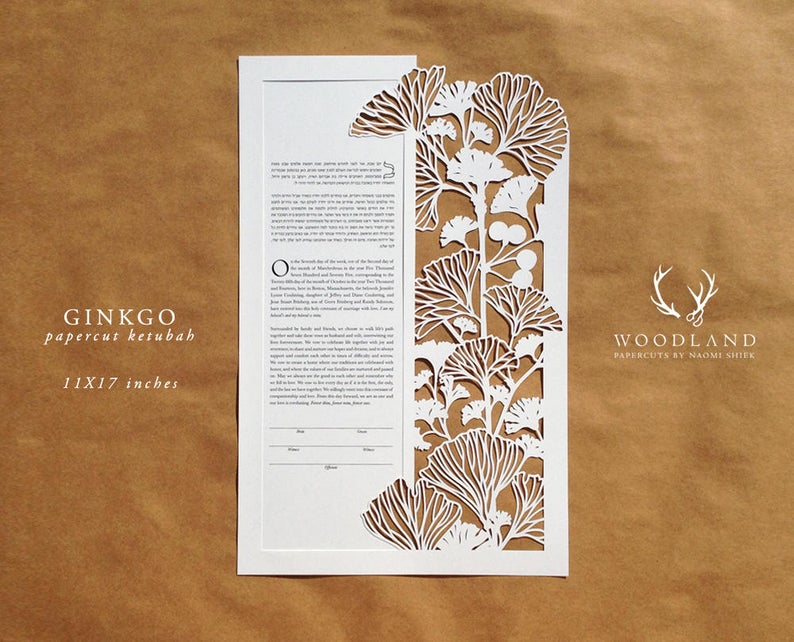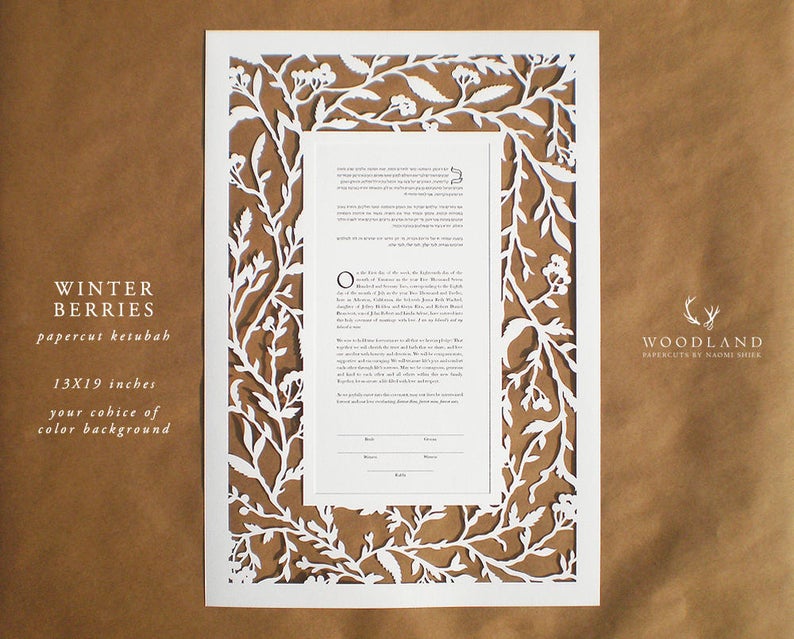 Shop: Woodland Papercuts
Photos: Courtesy of ETSY