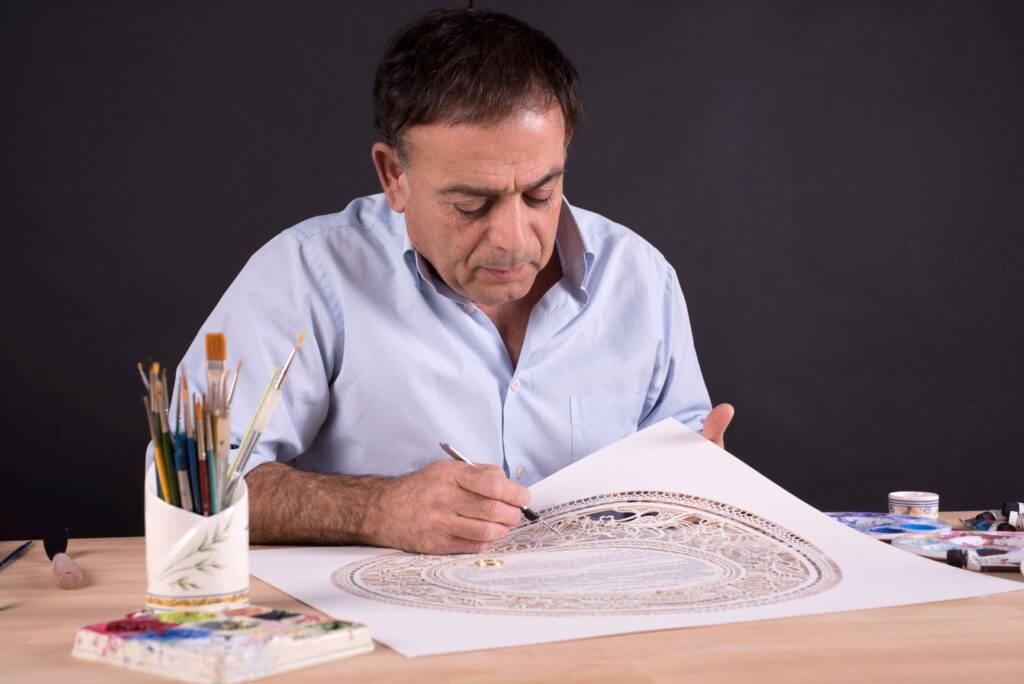 Photo: Courtesy of Danny Azoulay
Tell us a little bit about yourself and your background.
Growing up in Israel, I was surrounded by the beauty of the northern landscape and intrigued by my parents' stories of life in distant North Africa. To this day, I look to my childhood as my main source of inspiration when approaching my art. A melding of worlds, cultures and traditions is the essence of my work and who I am.
What inspired you to become an artist?
I spent a couple of years in a kibbutz as part of my army service. There, I began to grow an interest in art and started to paint. Gradually, I became more and more determined to pursue my interest in visual arts. After I finished the army, I enrolled in the Bezalel Art Academy in Jerusalem.
What is your specialty?
In Bezalel, I studied ceramics and sculpting and upon completing my studies I began making ceramic Judaica: hand painted and embellished with silver ornaments. I changed course, a bit, about twenty years ago, when I started to become interested in paper cutting—a historic and traditional Jewish art. Back then I was the first to start implementing this technique in Judaica. I now, almost exclusively make paper cuts, specifically paper cut ketubahs.
How and where do you work?
I have a studio in the Jerusalem area where I have been working these past few years. Out my window, past the factory buildings, I have a great view of the Judean hills. I love design and architecture and am pretty eclectic in my taste. I look everywhere for inspiration and believe me, inspiration is everywhere. I do not design on the computer, rather, I see what I want in my head and initially transfer it to paper. But the process of creating a paper cut and especially ketubahs is long and takes months until I feel I got it right—design, composition, color, motif, narrative.
What is the most indispensable item in your studio?
Paper and pen.
Where do you take your inspiration? Are you pursuing any themes?
Inspiration is everywhere. Sometimes, I need to search for it, and other times, I feel I am bombarded by it.
Do you do bespoke work?
Not usually in the artwork, but, of course, in ketubahs the texts are individual and personalized to the couples wishes and requests.
What projects are you currently working on?
I am working on a new series of ketubahs and I am very excited about them. I think I am close to completing them.
What are your favourite items in your current collection?
I have many favorites, actually. It depends on when you ask me this. Right now, I probably would answer by saying the new ketubah designs that I am working on right at this moment.
Part of the things I want to achieve when creating a ketubah is that it will be art that you can discover it anew throughout the years. My main goal is to have the ketubah cherished by the young couple and their future offsprings, for generations to come. So, it is a bit complicated to point to one ketubah and not another. They have all grown in different ways on me through the years.
How do you know when a piece is finished?
You just know. It is as simple as that. You have a good feeling about the piece—one you didn't have before. I got the result I wanted. It's a strong feeling and not a cerebral decision.
What was the first artwork you ever sold?
A hand painted mezuzah. Very folk-arty.
Which project have you enjoyed working on the most so far?
I love working on ketubahs. There is so much joy involved with the creation. The ketubah is a Jewish marriage contract and for centuries so much care, thought- not to mention resources- have gone into making and beautifying this document. There is nothing else like it. And, to make a ketubah that is meaningful and beautiful on the day of the wedding and will still be meaningful and beautiful fifty years later is an artist's dream challenge.
What do you want to achieve with your work and what are your wishes for the future?
My work makes me happy and I want it to make others who view it, buy it, cherish it happy, too.
Where can we find your work?
https://www.instagram.com/danny_azoulay_ketubah/
https://www.facebook.com/AzoulayArt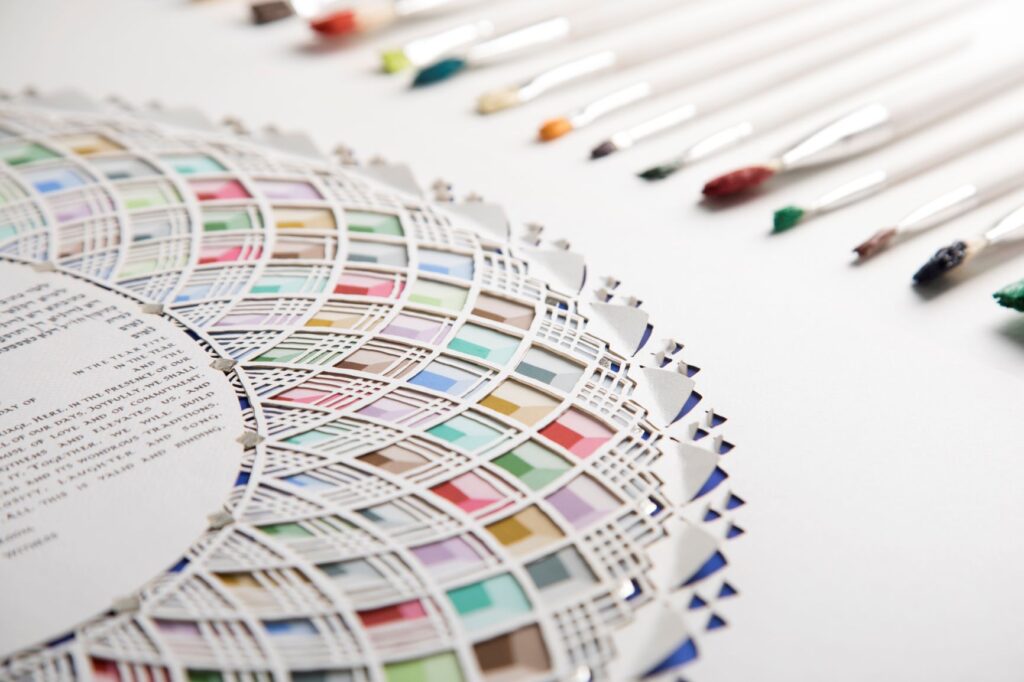 Photo: Courtesy of Danny Azoulay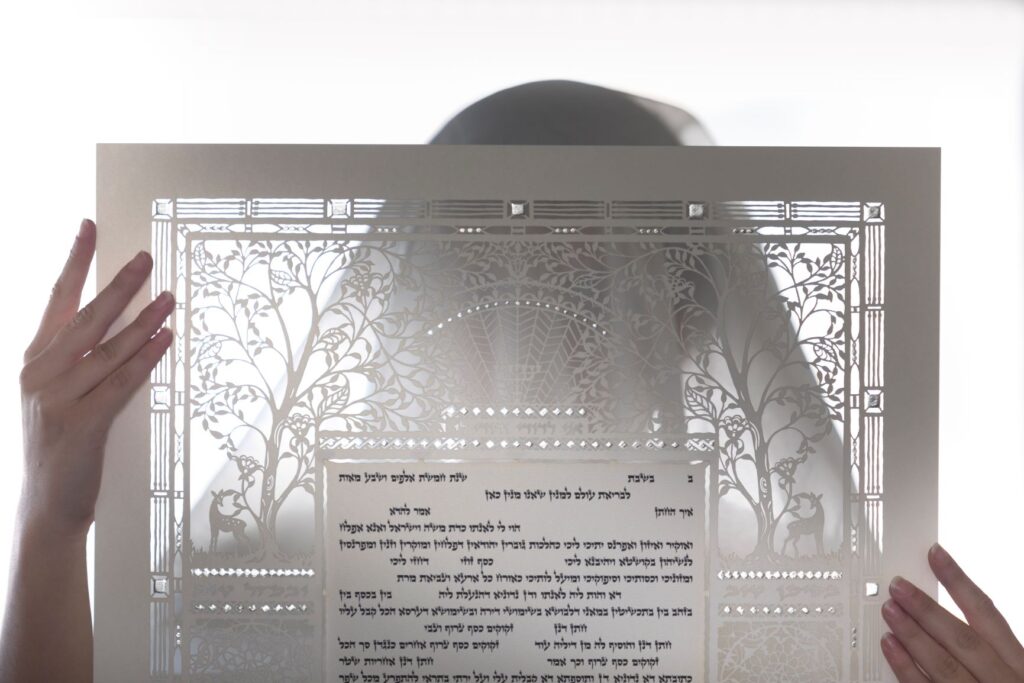 Photo: Courtesy of Danny Azoulay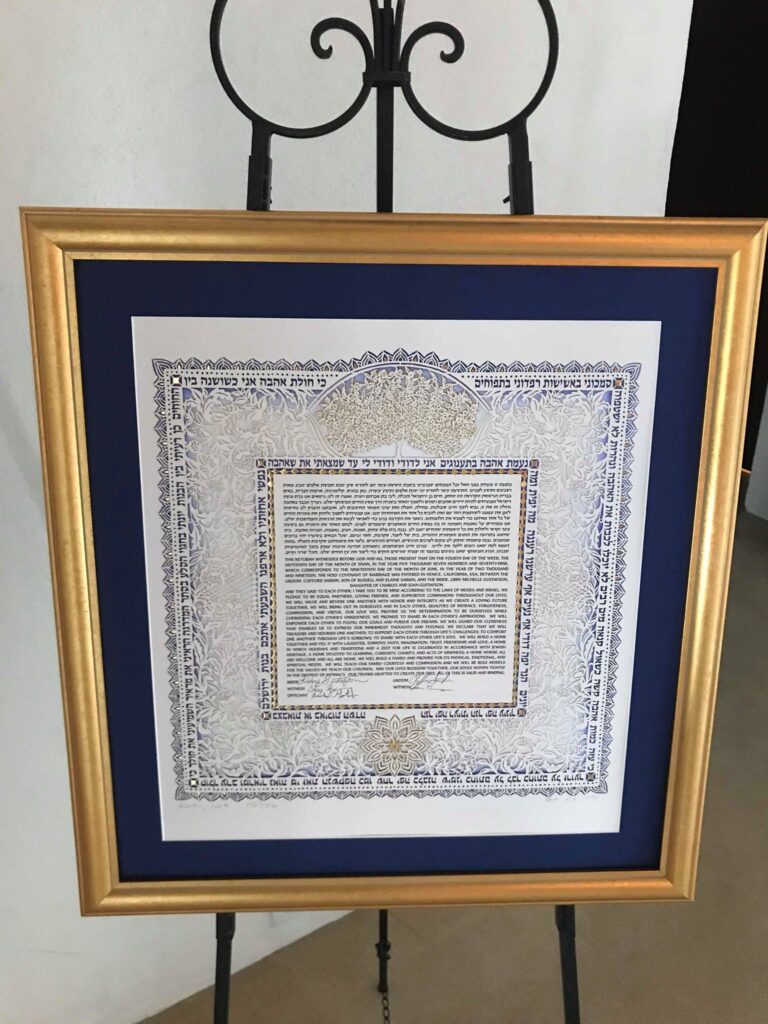 Photo: Courtesy of Danny Azoulay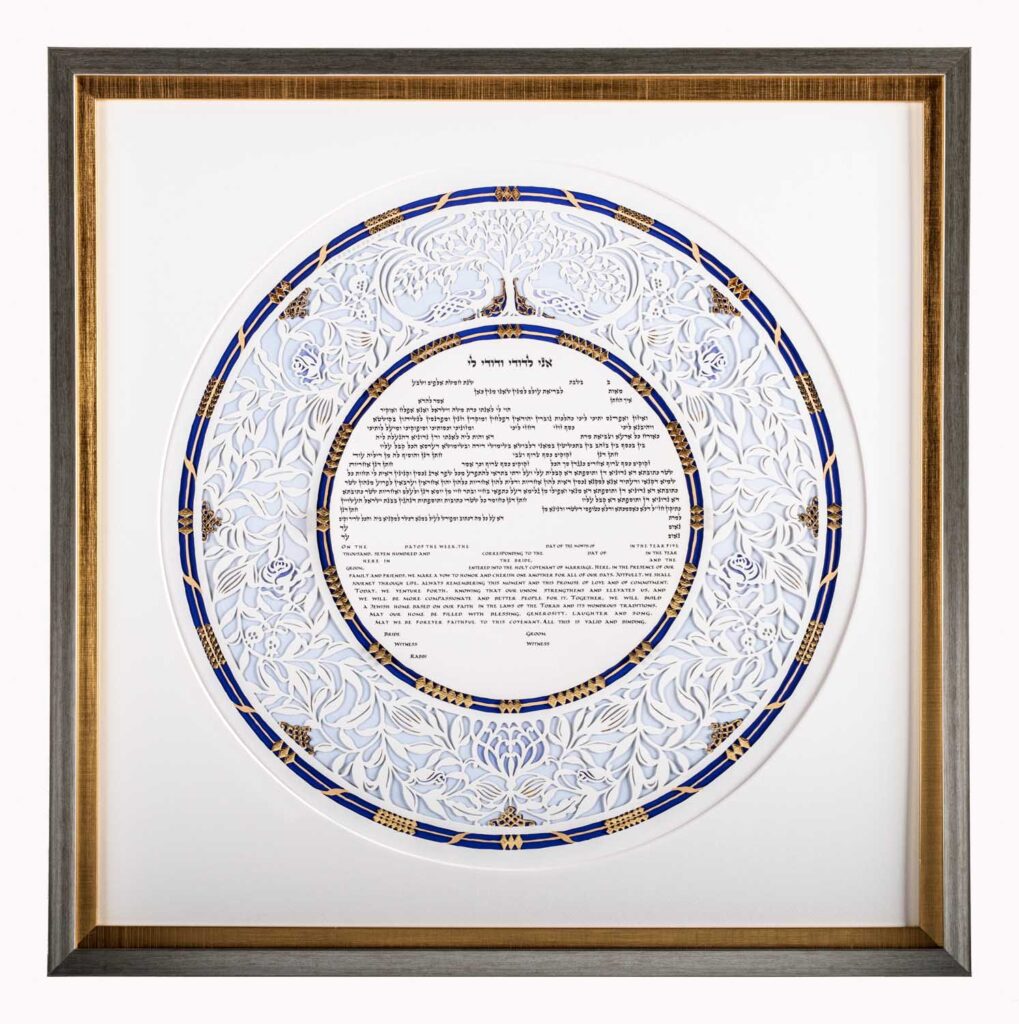 Photo: Courtesy of Danny Azoulay