ShukNChic is a young Torontonian jewellery label specialising in the creation of contemporary pieces inspired by Jewish and Israeli culture. Before you read on, be prepared to fall in love with each and every one of their delicate pieces! They are simply too gorgeous not to. You will want to wear them all year long and not solely on Shabbat or for Jewish Holidays.
Our entire office agrees that we all need at least five Statement Jewellery pieces in our collection. Especially ones that honour and celebrate our Jewish heritage with such unique designs as the earrings you can admire below.
Curious why most of the Challot have been decorated using specific colour combinations? Head over to ShukNChic's beautiful online shop to learn more about what they symbolise!
We can not wait to see which design you are going to choose! Will it be one of their fun Challot, a Bagel, Hamantaschen or a pair of Krembo earrings after all? Don't forget to tag us on Instagram after you receive your order in the post!
Do you live in Canada, have Canadian roots, or does Canada have a special place in your heart? Then you will be thrilled to hear that all of ShukNChic's lovely pieces are Made in Toronto. Let's all celebrate and support this wonderful Canadian business together!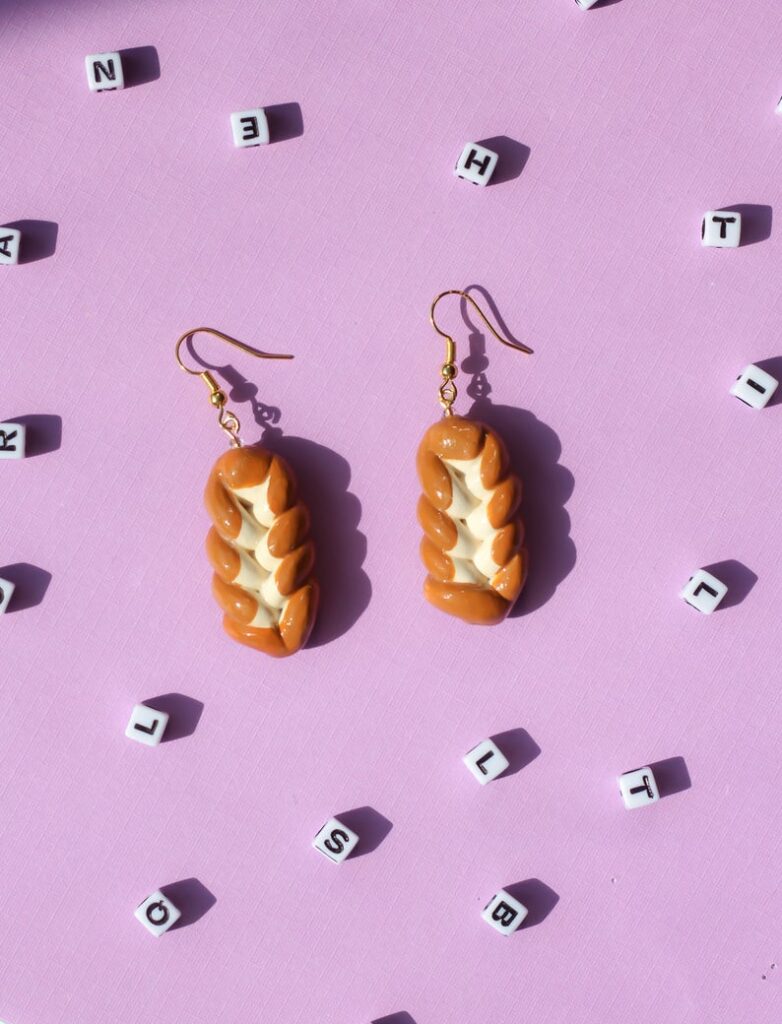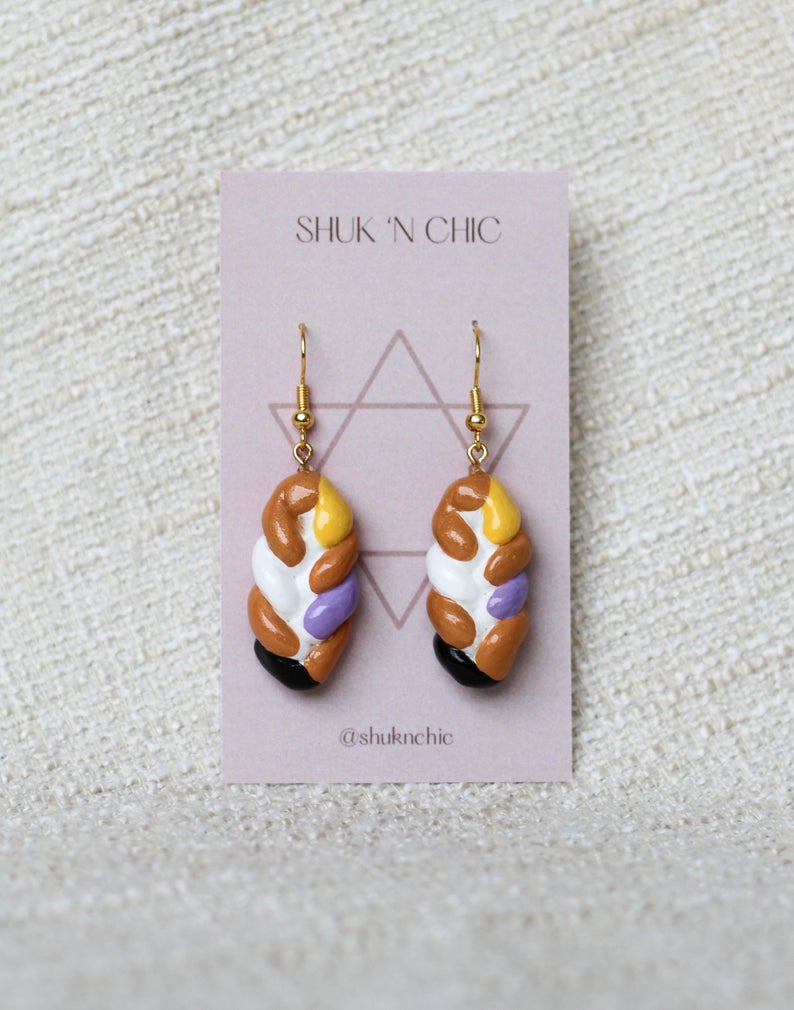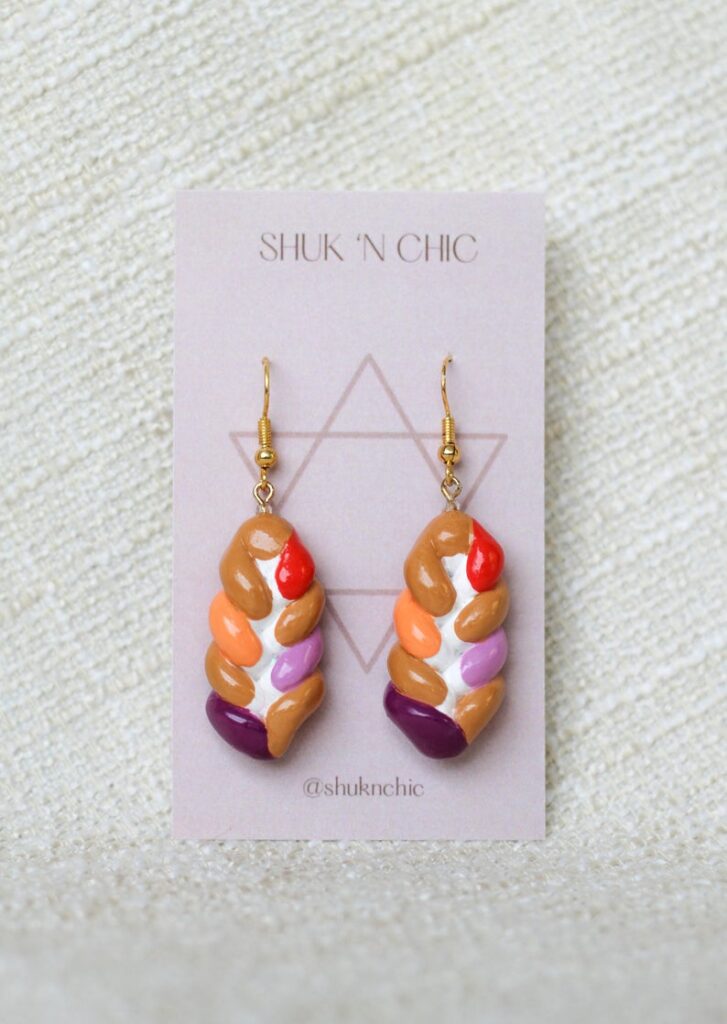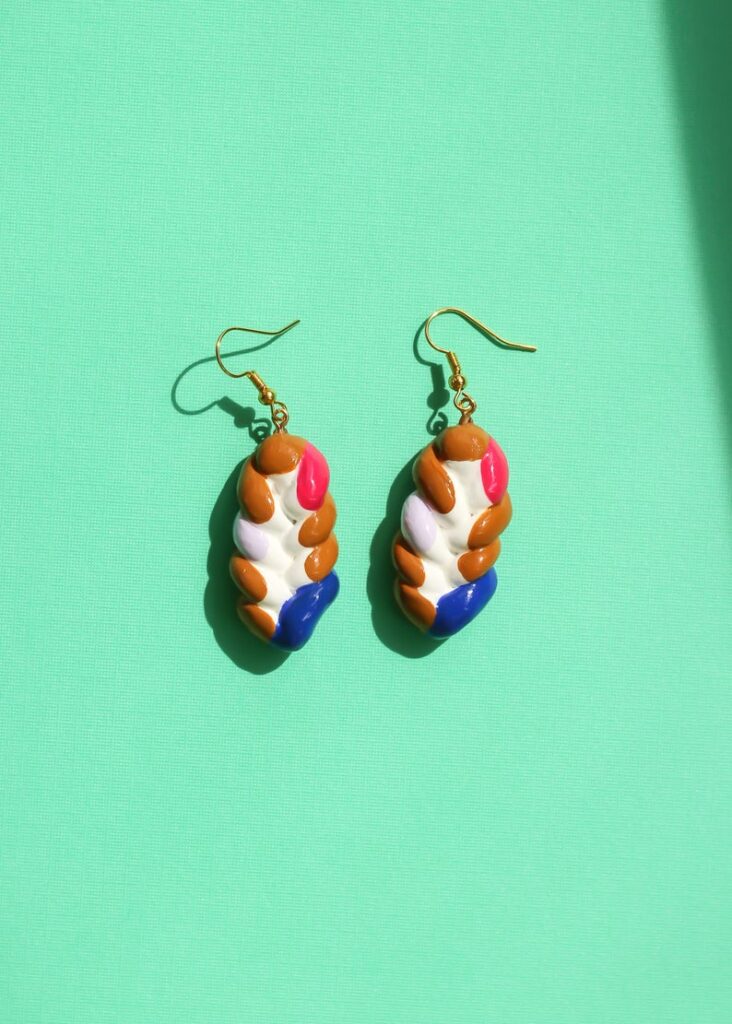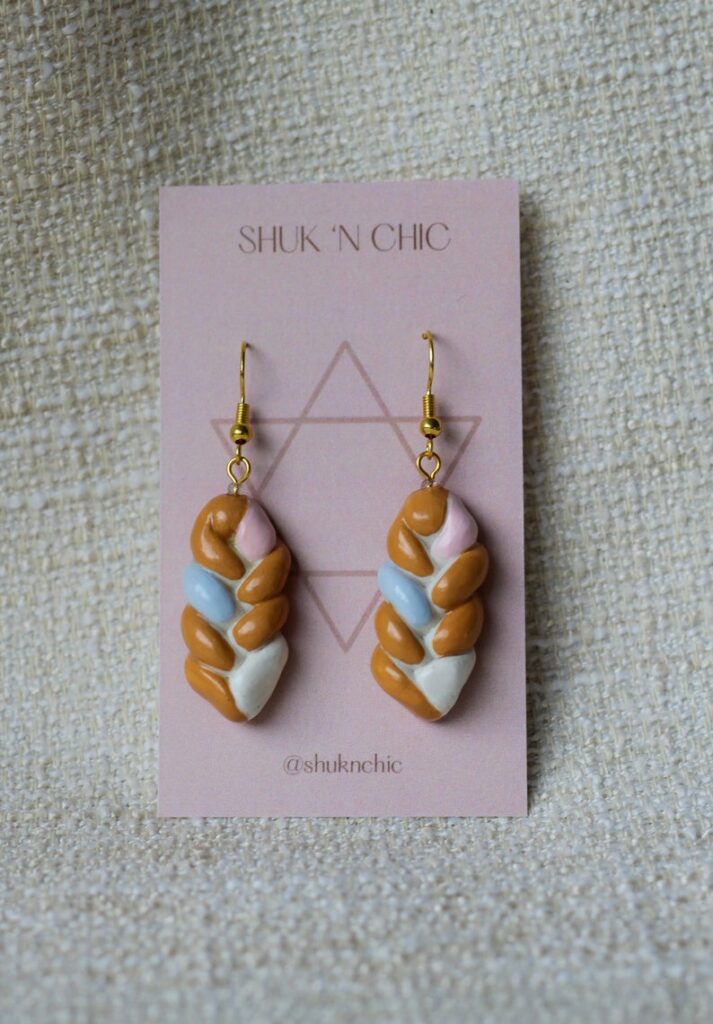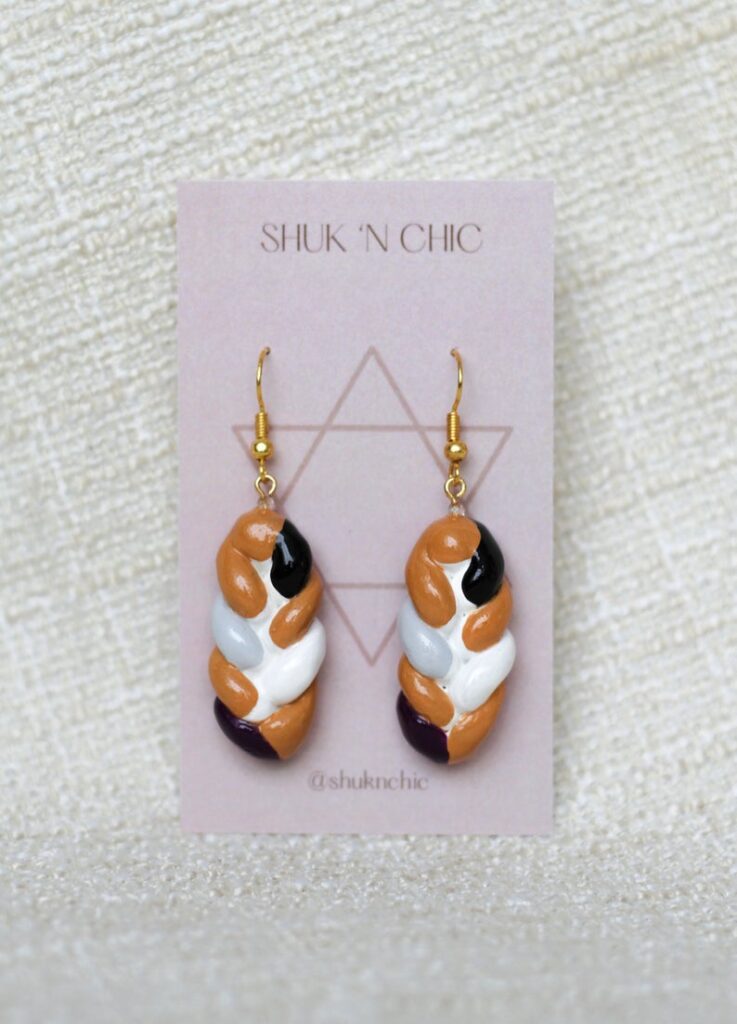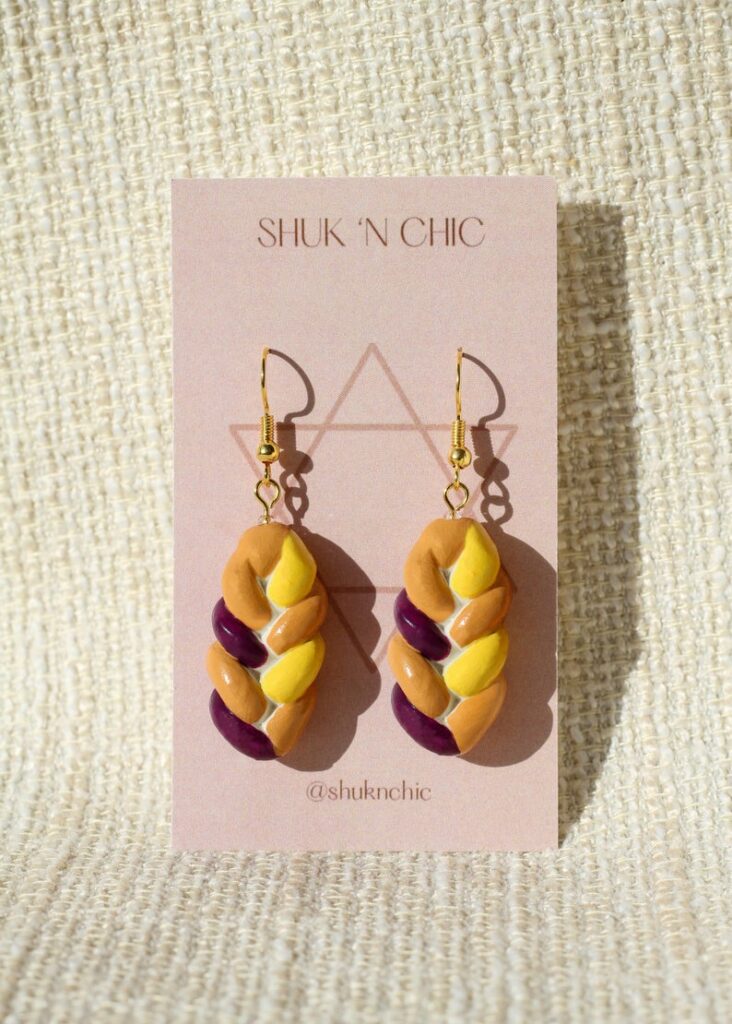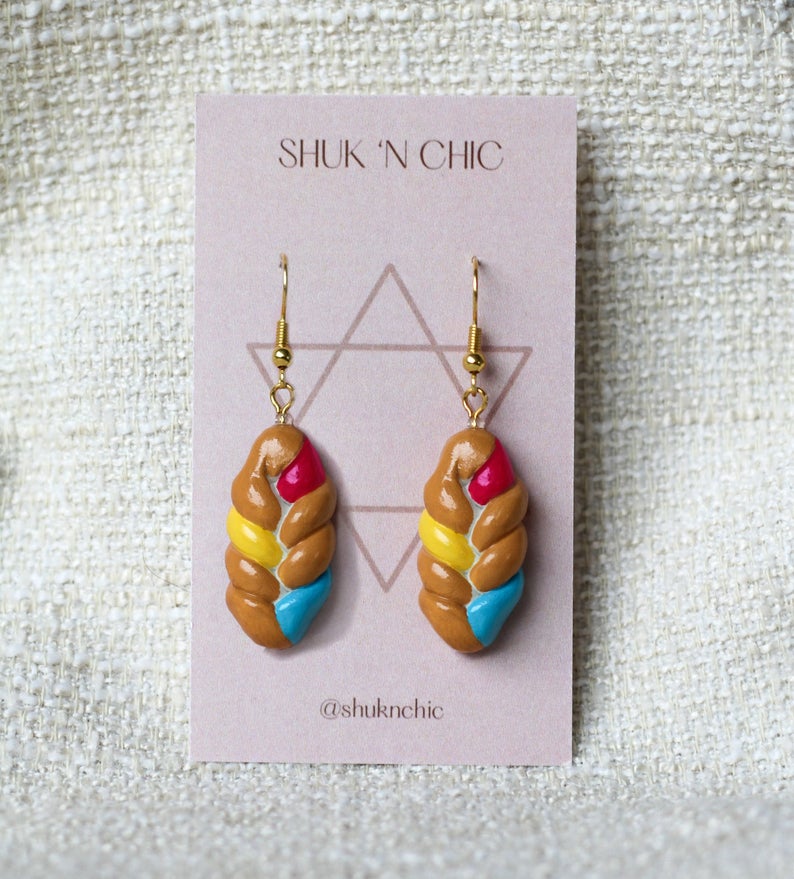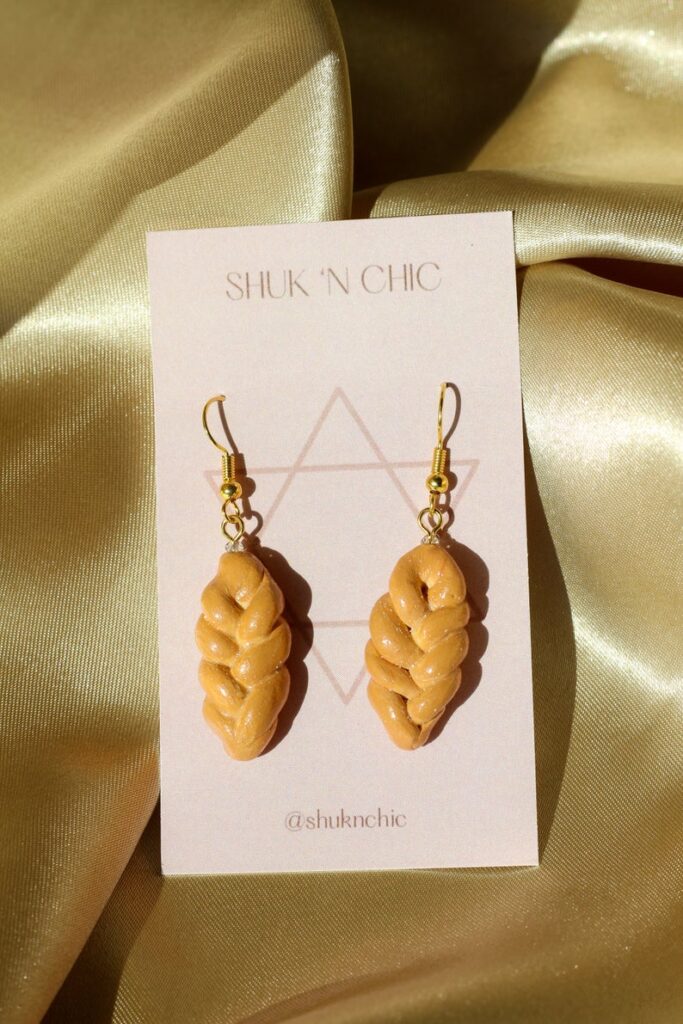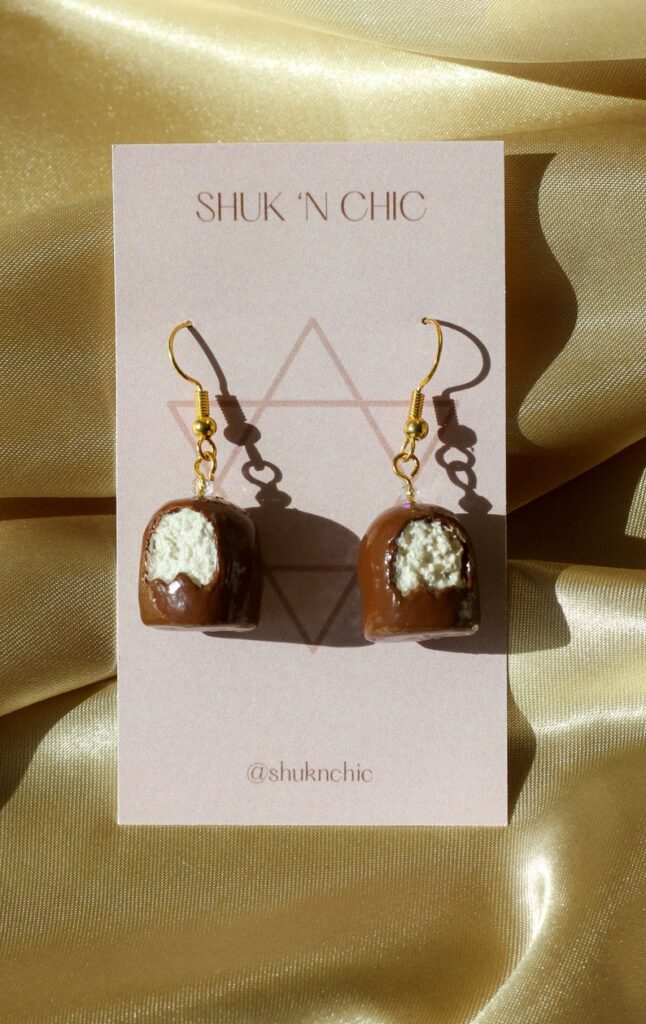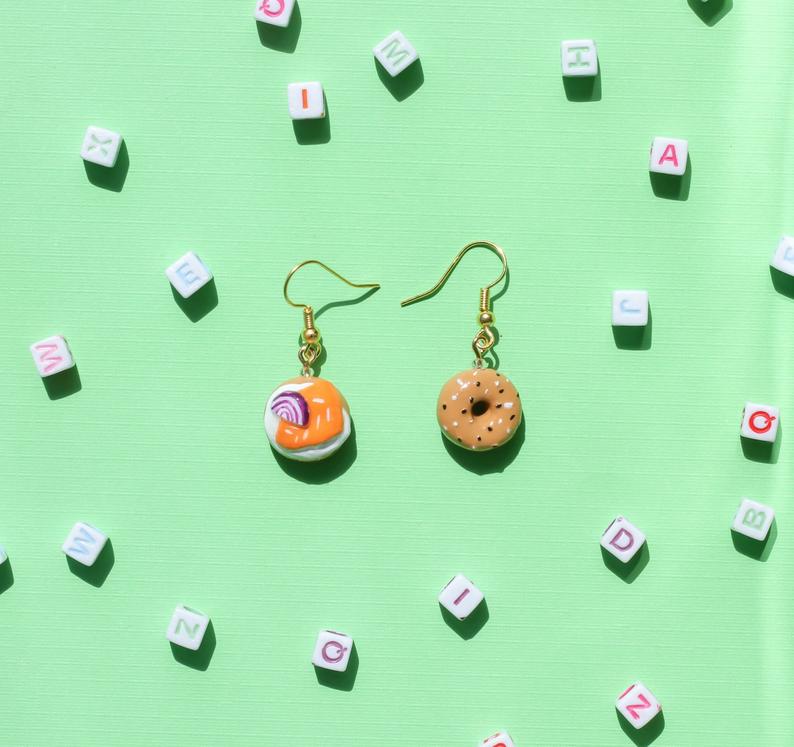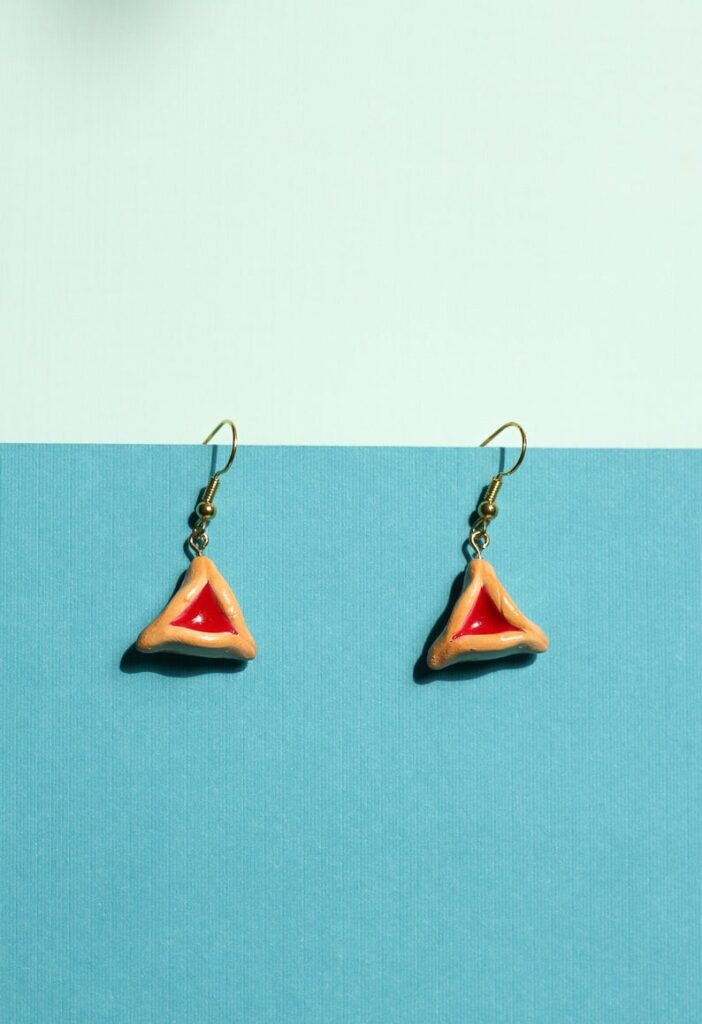 Shop: shuknchic
Photos: Courtesy of ETSY