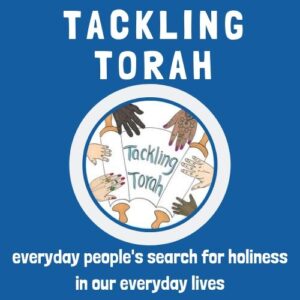 Photo: Courtesy of Rabbi Elyssa Cherney
Tell us a little bit about yourself and your background.
I'm a rabbi, mom and creator of holy moments. I lead and create lifecycle rituals for couples and families in Philadelphia and beyond who are dreaming of a new way to engage with Judaism. The most important aspect of my work is helping others mark time through rituals big and small. I created the website tacklingtorah.com to help people connect their Judaism to all the holy moments in their lives. Everyday people's search for holiness in their everyday lives is the goal of my organization and how I live my life!
What inspired you to become a Rabbi and what do you enjoy the most about your chosen profession?
There are moments in our lives where we are deeply vulnerable, such as a lifecycle transition. At these times, we invite our communities to surround us to help us learn and grow. When we mark these special moments in our lives, we have the opportunity to feel hope, love and a spark of holiness. Being in Jewish community was where I always felt connected to the world around me. I wanted everyone to be able to access that feeling of unity in the world.
I feel deeply called to the work I do in the world. I get to help people find meaning in their lives. I get to create spaces where people can access something greater than themselves, a sense of divinity. I try to get them to a place where this moment feels truly life changing for them. This requires deep work together to understand the meaning behind the Jewish traditions and how they apply to our lives today.
Do you officiate weddings, and other life cycle events, for people who do not belong to your synagogue?
Yes, that is what my organization primarily does! I work with Jews and those who love them. I am not based on a membership model; I use a fee for service model. I believe deeply in being a part of Jewish communities. I also believe that Jews and those who love them can and should have access to Judaism in any and all the ways they want. My goal is to give people access to Jewish ideas, values, learning and ways to celebrate in their homes or with others. I am always happy to help people find a great welcoming Jewish community for them. I work hard to keep up with what local synagogues and organizations are doing so I know what would work well for the people I work with. In this way I want to serve K'lal Israel
You are also the founder of TacklingTorah, a non-profit serving the Philadelphia area. Please tell us more about it.
Tacklingtorah offers different ways for people to "plug into" the community. Whether that be solely online, or at a local Philadelphia pop up. Tacklingtorah aims to serve millennials, young couples, young families, older families and seniors. As part of the larger mission, Tacklingtorah will act as people's spiritual guide. This includes guiding people through major lifecycle moments in their lives as well; babynamings, b'nai mitzvahs, conversions, weddings and funerals. As well as all the daily moments in between!
In a short time after founding the non-profit, my work has taken me in interesting directions! I love seeing how it will grow and meeting new people on their Jewish journeys. It is truly fascinating to be able to see what is relevant and needed for Jews and those who love them today and where the larger Jewish community is heading. As a Reconstructionist rabbi, I love being a part of an evolving civilization. I am always learning with and from those I work with.
Where can our readers find out more about your work and how can they get in touch with you?
TacklingTorah is on all social networks, though maybe you can teach this Rabbi how to use tiktok! My creative rituals and blessings can also be found on Parenting.com, Kveller, 18Doors.org, and Ritualwell.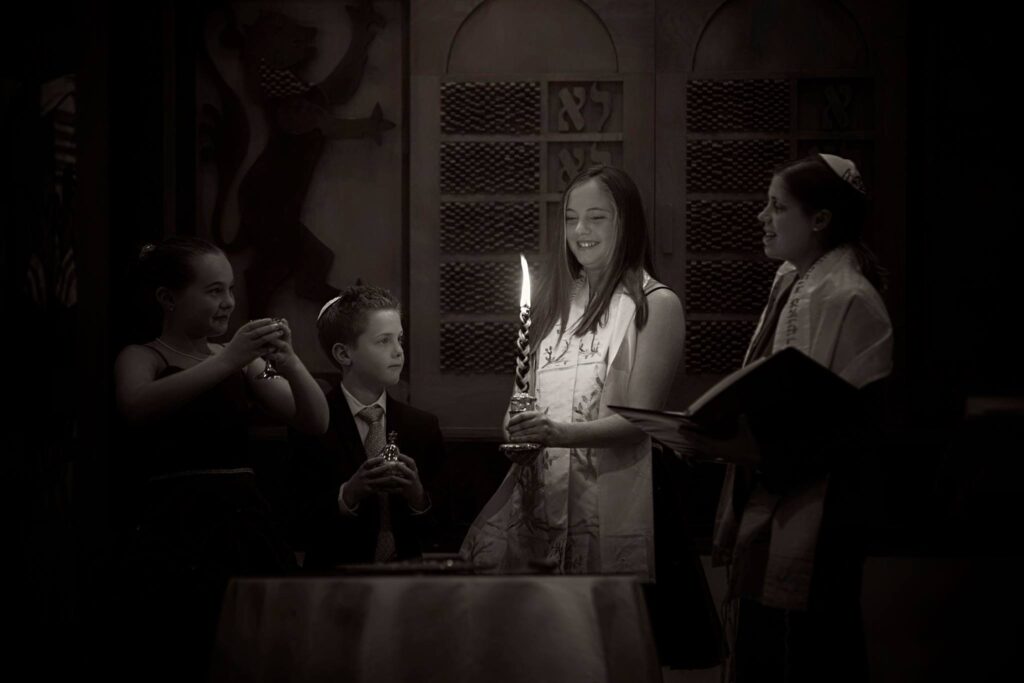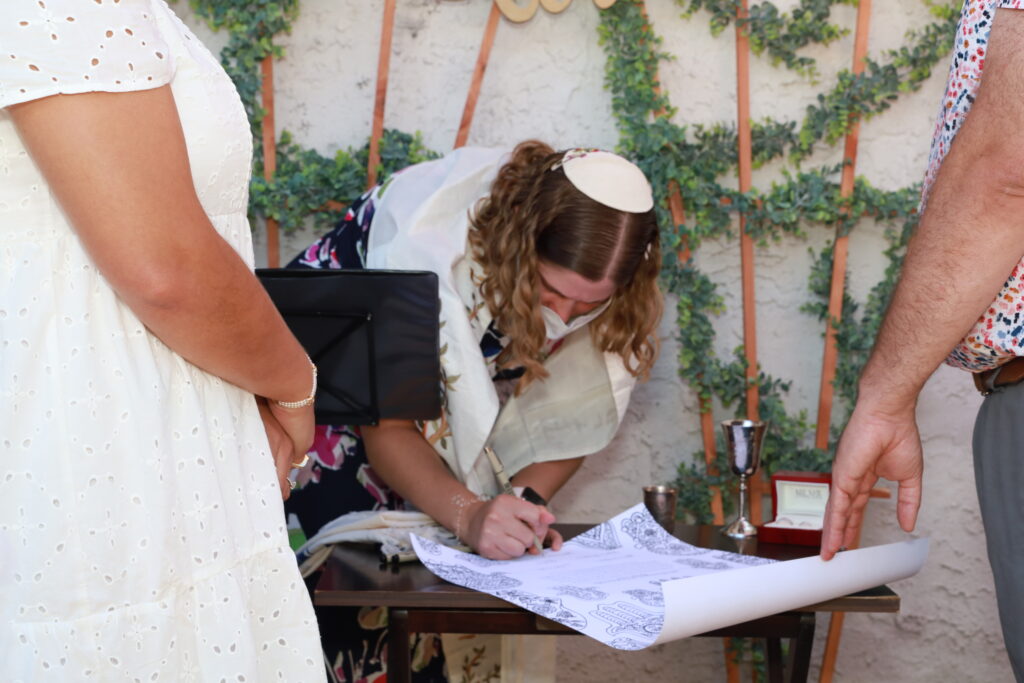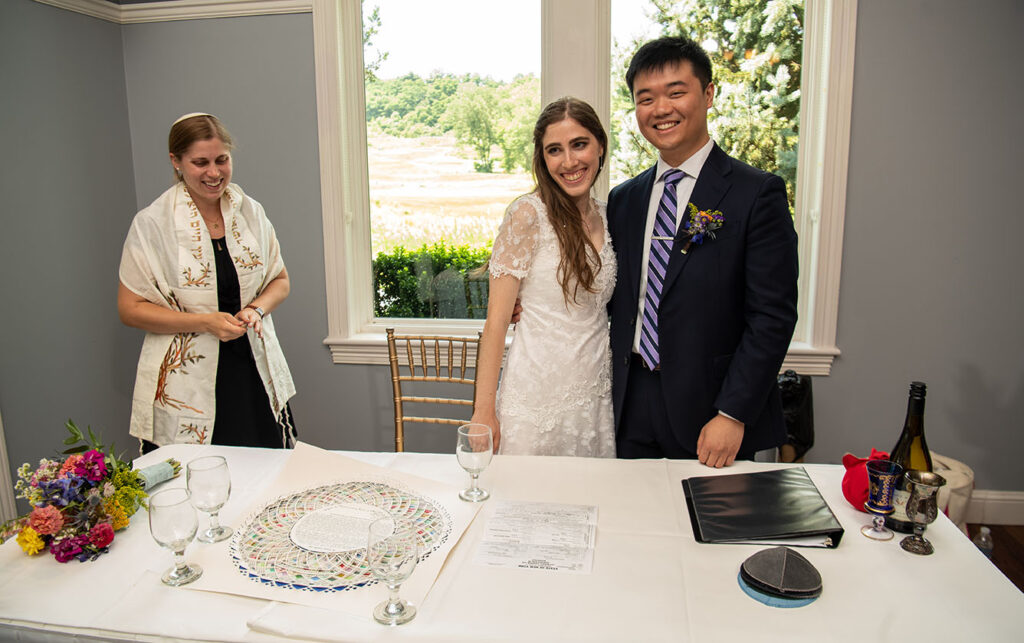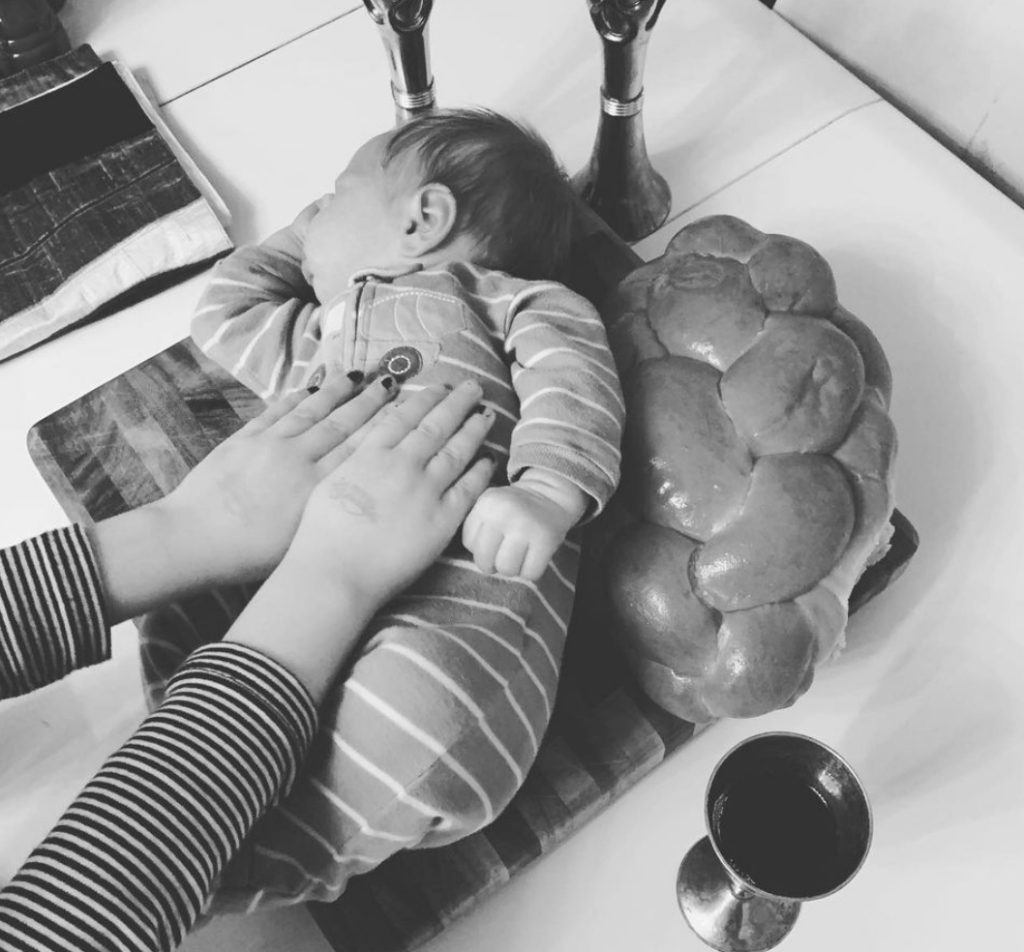 Photos: Courtesy of Rabbi Elyssa Cherney