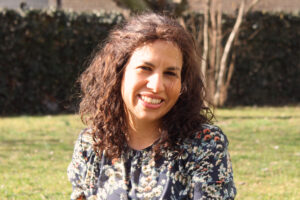 Photo: Courtesy of Dalia Brunschwig
Tell us a little bit about yourself and your background.
Born in Israel and growing up in Madrid Spain in a big warm Sephardic Jewish family where kosher products were hard to find. Eating fresh seasonal fruits and vegetables, fresh fish, meat and eggs, was how we ate. Having this Mediterranean diet background helped me to have a healthy home cooking experience. Now married and living in Zurich I have continued this way of cooking and eating while raising my family.
Due to the lack of Jewish schools in Madrid after primary school, my parents sent me to England, to a boarding school at the age of 13 to carry on a Jewish education. It was challenging being alone at that age but definitely a great life experience as I became a strong independent teenager. I would go home every 6 weeks and my parents would visit me often, so my contact with my family was always a warm loving one.
After high school in the UK, at the age of 18, I returned to Israel; by then my family moved from Spain to Israel. In Israel, I studied, worked at high tech companies and met my Ashkenazi husband originally from Switzerland.
We got married in Israel; however we moved to Zurich and started our happy married life together here.
Being fluent in Spanish, English, Hebrew, French, and by now some German, and having lived away from home at a young age made it easier for me to adapt to different mentalities and to interact with people.
What inspired you to start your business and what type of programs do you offer to your clients?
My health journey started after a complicated birth to our daughter, I am grateful to Hashem for bringing me to where I am today as a result of this huge test. I was left in a very weak condition, I had digestive problems, and extra weight that I could not get rid of. Not having the energy to look after my family was the hardest part for me. Everything took longer than what I was used to before my last pregnancy and I was very frustrated.
When my daughter turned 1, I decided that it was time to do something. I worked through a detox program and started regaining control of myself! After many long months of inactivity, I was back! I regained my energy to walk everywhere, and slowly started to fit back into my clothes.
My friends and family saw the big change in me and started asking me for help, and that is when I began coaching others with what had worked for me. Before I knew it, I had helped over 40 women in Zurich. I was just eating clean and healthy foods and I was maintaining my weight and my energy. I learned that everyone has Bio-Individual needs and what was good for me was not necessarily good for others.
Over the past several years I have been so fortunate to study and learn from many nutrition and health coaches worldwide. I took it very seriously and realized that there was a gap with a lack of kosher products in Switzerland compared to the US. With these limitations of products, it was hard to adapt. Doing my research to accommodate the products available to me, I discovered many kosher healthy products that I could use as alternatives.
It was then that I decided to create my own program to help busy women adopt a healthier lifestyle. Always with real food, I put together a system, with the right mindset shift and an elimination process that will guide people to learn to love their body by giving the right nutrients at the right time.
Since I began coaching others in May 2017 I am blessed to have grown my practice from 4 women to over 28 groups locally in Zurich and 15 Internationally with my 5 day reset programs, and my 8 week Balance Redefined program; either group programs and One to One Personal Coaching.
I have also had the pleasure to present at workshops in Israel and London with great success, as well as here in Zurich for different occasions, such as local school events, Chanuka Bazar and cooking demo by the Leshuk Kosher store and different topic workshops like how to clean with energy before Pesach.
With my experience and learning from each individual case from my clients, I have put together a system that provide my clients with not only the tools to reach their ideal weight, but also to maintain it by having the right mindset and including all kinds of foods in their diet with no restrictions.
After completing my work and receiving my diploma in December 2018, at the Integrative Institute of Nutrition in New York City, I am now a Certified Integrative Nutrition Health Coach. I have learned more and increased my knowledge about nutrition, as well as different dietary theories to help each person based on their individual needs. I have great insight on how to professionally coach a client and support them to reach their goals and objectives. I am so thankful and grateful for the trust my clients have in me. For them, my family and for myself, I keep on learning and making progress in this amazing health journey, with my dream of helping women with their cycle challenges that are affected by hormones and nutrition.
Last year you have published your first eBook, Healthy Salads to Enhance Your Table. Can you tell us more about it?
I got inspired to create the e-book for my clients, as they completed my program with great success and the hardest part was keeping on track with their healthy journey during the weekends, high holidays and celebrations. They were requesting ideas on how to swap out the unhealthy ingredients in their favourite dishes for cleaner healthier options.
Since I love salads, I love being creative with different ingredients and at the same time eating all I need in just one meal, if you include protein, greens, vegetables and a healthy fat.
With a salad you can have good portion control and satiate you and the diversity of ingredients is endless to suit your cravings.
That is how the idea of the healthy salad recipe e-book was born.
I launched this e-book in September 2019, just a month before the Jewish high holidays, a challenging yet beautiful time of year when it comes to food. We gather for many family meals with traditional foods that are delicious but are not necessarily the healthiest choices.
What are your favourite ingredients to experiment with in the kitchen when creating new recipes?
Growing up in Spain and seeing my mother home cooking, had an impact on how I like mixing flavours and spices: the sun, the Mediterranean diet approach with a wide variety of fresh fish, meat, fruits and vegetables.
I love integrating fresh herbs and spices in my kitchen, not only because of their flavour but also as I understand the power of these foods as nutrients that our bodies need to function better and to boost our immune system.
Cooking for Shabbat and Jewish holidays is something many of us enjoy doing. What can we find on a Shabbat or holiday table in your home?
I would love to take a picture of my shabbat or Jewish holidays table as they are always be very colourful, starting with fresh fish, either cooked the Moroccan way or baked with herbs and vegetables, chicken soup is also a favourite at home Friday night, and for main course you will find at the table from a variety of salads and cooked vegetables, to delicious meat or chicken with flavorous gravy.
My Challah is made of spelt and I use honey and olive oil instead of sugar and regular oil
I will also have desserts that include compotes or fruit salads and for sure cake.
I get very often asked if I have cake at home on shabbat, and my answer is YES.
My approach is that you should not be deprived when it comes to our traditions, you can always find alternatives but I teach how to have a 90/10 food mindset -whether enjoying the occasional treat or learning to crave for healthy food, the key is to allow flexibility and find out what works best for your body in certain situations.
I use spelt flour for my baking as it is easier for digestion and would either reduce the sugar amount or find a healthier alternative like date syrup, honey, coconut sugar. I do not believe on all those processed sweeteners, although Stevia is FULLY IN BALANCED approved, I don't use it so much.
Where can our readers find out more about you and your brand; and how can they book a consultation with you?
You can read about my brand under my website www.fullyinbalance.com
I also have a free E-book with the first steps to weight loss guide under https://fullyinbalance.com/guidetoweightloss/
I am present on three social media platforms:
Facebook group: https://www.facebook.com/groups/kosherhealthy
Instagram: https://www.instagram.com/fullyinbalance/
LinkedIn: https://www.linkedin.com/in/dalia-brunschwig-benamu/
You can book a call via my website www.fullyinbalance.com or https://calendly.com/fullyinbalance
BLOG: I am super excited to be launching my blog September 2020
FULLY IN BALANCE is going on virtual tour in South America in September 2020 with "Your health at your fingertips"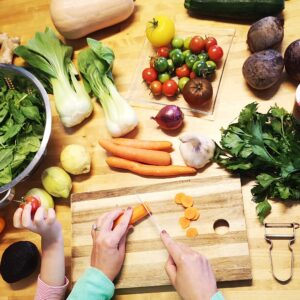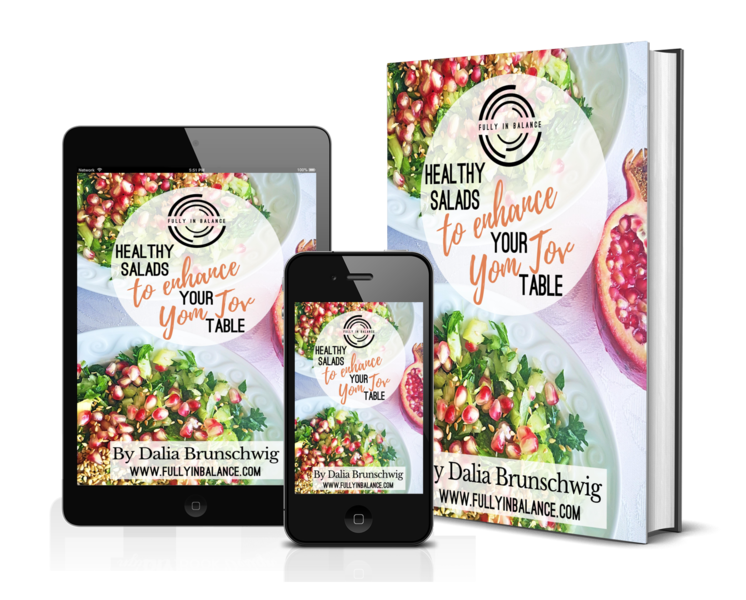 Photos: Courtesy of Dalia Brunschwig