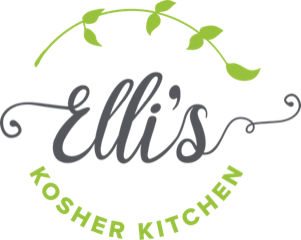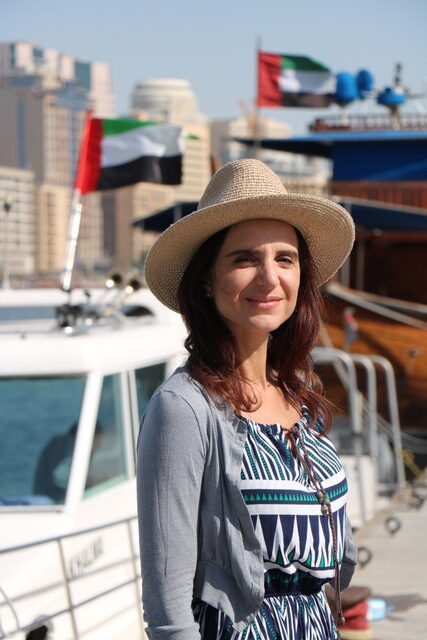 Elli is a South African woman living in Dubai with her family. After having received repeated requests for kosher food over the past 6 years while living in Dubai, Elli started Elli's Kosher Kitchen to provide fresh, wholesome, homemade kosher meals to travellers. Elli's Kosher Kitchen is Dubai's first and only homegrown kosher food establishment in the United Arab Emirates.
Elli loves cooking and experimenting with recipes from the Middle East and North Africa. She loves traveling and exploring new cultures. She is the mother of 3 kids between the ages of 10 and 19 years.
Tell us a little bit about yourself and your background.
I am from South Africa, married and have 3 beautiful children. I grew up in an entrepreneurial family whose main business activity was the production of food. When I was 18, I spent a year in Argentina as an exchange student, learnt Spanish and lived (for the most part) with an Italian family that owned a thriving pasta factory. Both these family experiences were very important to my understanding of the entrepreneurial environment and one could argue that it is 'in my blood'. However, following my university studies, I decided to become a sociologist. Although I broke from family tradition, Elli's Kosher Kitchen has brought me full circle and can be seen as a natural extension of my upbringing. It is also a response to my life in Dubai.
In August 2013, my husband's work relocated us to Dubai. For many years, we were the only kosher family in the city. Once word got out that there was a kosher family living in Dubai, people passing through started reaching out to us asking for food. I have over that time assisted people by inviting them to eat with us in our home. Some of my guests have included the newly appointed Chief Rabbi of the UAE, Rabbi Yehuda Sarna, the Chief Rabbi of Poland, and Rabbonim from the Johannesburg Beth Din in South Africa. I also sent food out to people attending conferences in Dubai and Abu Dhabi and that's how Elli's Kosher Kitchen came about.
My cooking project is an exciting, new venture that started in February 2019. I launched my business at a great historic moment in the history of the UAE. Elli's Kosher Kitchen went public in the week of the official recognition of the Jewish Community of the Emirates (JCE) by the Government of the UAE, when they declared 2019 as the Year of Tolerance. Since then I have received remarkable backing from people traveling to the UAE, and also from distinguished kosher authorities. The Johannesburg Beth is very supportive of my enterprise and I now have a mashgiach trained by them working with me on a daily basis. Also, with the support of Star-K in the USA, I will be exhibiting my food and services at Kosher Fest in New Jersey (USA), in November 2019.
I am married to Ross Kriel, who was the driving force in establishing a Jewish community in Dubai. He is the first President of the JCE. The JCE is the first new Jewish community in the Middle East (outside of Israel) for centuries.
You are based in Dubai. Can you tell us a bit about the Jewish community?
The Jewish Community of the Emirates is a newly formed community that grew organically out of the homes of a few expat families living in Dubai. These families used to get together occasionally for Shabbat. After we moved to Dubai in 2013, my husband did not want to pray alone and was determined to create a functioning Jewish community. Striving for a minyan, he started weekly Shabbat services in our living room using a wardrobe as the Aharon Kodesh. Chagim were also initially observed in our home. The development of the community continued in my home for two years until more space was required. Our community, albeit small, is vibrant, warm and embracing, diverse, inclusive and eclectic in its makeup.It is made up of expats from many parts of the world. We have made great friends but it is a highly transient community, so we have unfortunately had to say goodbye to many amazing people too.

What do you enjoy the most about living in Dubai?
It is a rapidly growing, fast moving, international city that is constantly striving to improve itself. The city is highly dynamic and the exposure to such an array of cultures and talented people is incredible. I feel we can make an exciting contribution to the diversity of the UAE and the city is very open and welcoming of new and progressive ideas. Furthermore, Dubai is safer than any place I have ever lived. I love the diversity among the people in Dubai, which I believe is of tremendous benefit to the worldview of my kids and the global citizens that they are becoming. To have Jewish kids being raised in a Muslim society is something I am proud of as it is setting a wonderful precedent for the understanding of diversity and interfaith relations – specifically as it relates to Muslim, Arab – Jewish relations. Also, my kids are exposed to cultural diversity in all human expressions around us (including Jewish) and this gives them a richer perspective of the world. I am excited to see what they will make of it as adults.
What is Elli's Kosher Kitchen about?
First and foremost, I provide kosher meals to travellers to the UAE who would like a freshly cooked and wholesome meal. Secondly, I am interested in the social aspects of food – the way it bridges cultures and creates dialogue and connections between people in a very intimate way.
Furthermore, cooking is a way of exploring culture and getting to know a place and its people and so I have started trying to fuse the various social influences of my surroundings, with my identity, into something meaningful for visitors to Dubai. Such as blending Emirati flavours into Jewish foods that we all know and love – to put a new spin onto the idea of 'home' when traveling. Thirdly, going forward, I would like to make Jewish food available to the general public in Dubai and have them experience something unique and that is not available elsewhere in Dubai. Many are familiar with Jewish foods from their home countries, especially baked goods such as challah, rugelach or babka. To find these items in Dubai is novel. Making Jewish food publicly available also helps to establish and 'normalise' the presence of Jews in Dubai.
What are the biggest challenges when it comes to kosher cooking in Dubai?
While we can find kosher products we don't have access to meat, cheese and wine. Most of these items are brought into Dubai for us by people who travel here. As a family we have adjusted our diet and eat mostly fish. However, the lack of these items is a challenge for starting a kosher food business.
When did your passion for cooking begin?
I come from a Greek family made up of wonderful cooks on all sides and they passed their knowledge to me. My grandmothers, mother and father were instrumental in teaching me, and I still learn from my mother and brother who both have successful food businesses today. Growing up, my father had the most popular bakery in our area. It was called Zakos Bakery and both my parents were actively involved in producing beautiful breads and cakes. My grandmothers had different expressions of Greek cuisine and I have vivid memories of their busy kitchens. The taste of their wonderful foods is deeply embedded in my memory of them.
My passion for food is not so much about the cooking but about the expression of my multi-cultural identity and the exploration of other cultures. I understand food to be a blend of social location, family-life stories and social histories. I feel that cooking brings me closer to people because it is so personal and expressive. It also brings me joy to observe the cross-cultural, integrative nature of foods which you find in the ingredients, the recipes themselves and even in the names of foods. I want to celebrate and enhance that cross-cultural aspect of food through Elli's Kosher Kitchen, which is also why I have started doing food 'mashups' like combining Emirati flavours into Jewish foods. Cooking is a new creative outlet through which I am developing myself, understanding the world better and hopefully bringing people closer together in a way that can help overcome stereotypes.
What is your specialty?
My speciality is moussaka. It is a typical Greek dish – one that I grew up with and one of my children's favourites. It is a very comforting and nourishing dish and I make the vegetarian version which consists of layers of potato, fried eggplant, rich tomato sauce, followed by béchamel sauce and cheese. Yum! My eldest daughter is vegan, so I have successfully adapted the recipe to make sure she can continue to enjoy it.
What do you enjoy most about cooking for others?
Feeding people gives me pleasure. It's the whole experience – the conceptualisation of a menu, the shopping for ingredients (at which point the menu or recipe invariably changes), the anticipation in preparing the food, the excitement in creating a beautiful table and seeing my guests' enjoyment when tasting my food.
Are there any ingredients you are particularly excited about?
Traditional Middle Eastern & Mediterranean flavours (orange blossom water, mastik, rosewater, cardamom, saffron) because they are so evocative, and while I love modern, when it comes to food, I am nostalgic and I love traditional even more.
Where can we find out more about you and your services?
FB: @kosherDubai
Instagram: @Elli'sKosherKitchen