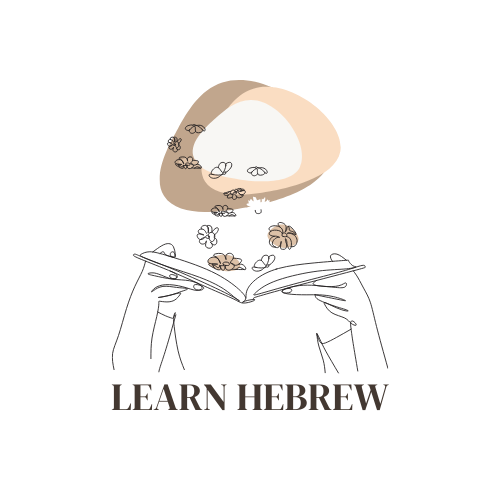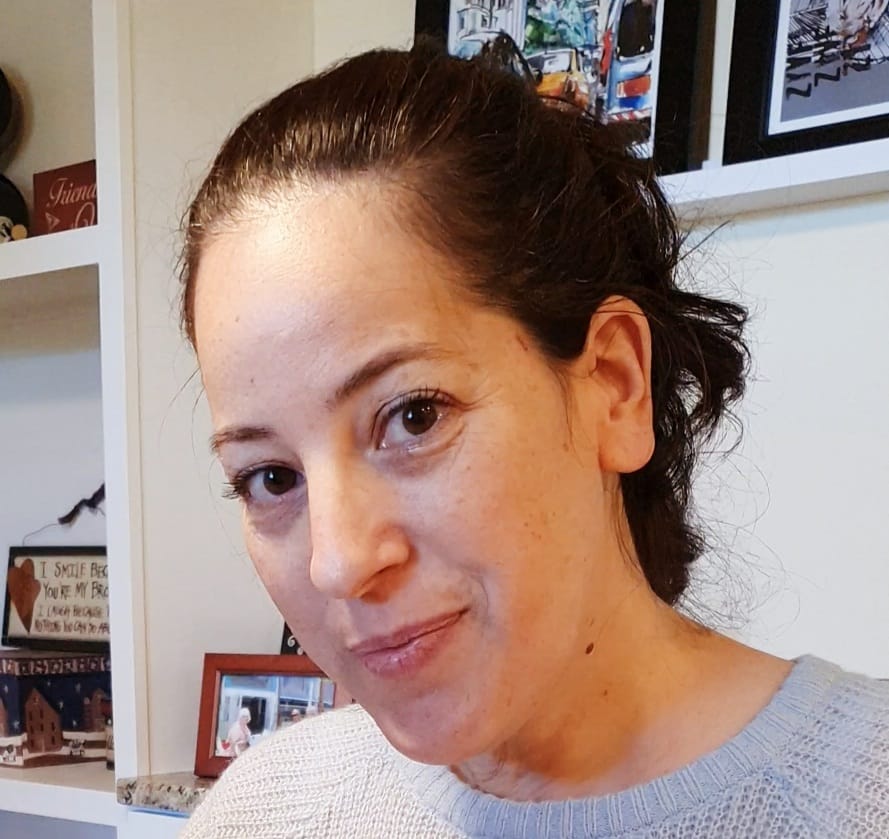 Photos: Courtesy of Inbal Amit
Tell us a little bit about yourself and your background.
My name is Inbal Amit. Born and raised in Israel, I always loved words. Starting to write poems in an early age, I later added short stories to the mix. All grown up, I created content for a living, working as a copywriter for many years, and would occasionally perform in Story Slam nights in Tel Aviv, reading my short stories. Taking after my grandmother who had travelled the world post WWII with my dad as a young child, I too followed my wanderlust and created a life that allowed me to travel and eventually move to Portugal. People, culture, art, and diversity of any kind has always nourished my soul, as does language and Hebrew in particular.
Miraculously enough, being in Portugal I met the love of my life online. Him being an American in the US, we travelled at the height of Covid to be together and are now happily married occupying the same space with our forever puppy, Chloe.
What inspired you to become a Hebrew teacher?
I was lucky enough for Hebrew teaching to come to my doorstep. A few years back, living in Portugal, I came across a lovely girl who asked me if I would teach her Hebrew so that she could understand the language of her Israeli spouse. Having experience in creating lessons and teaching creative writing, which I loved, I decided to take on the challenge, and started creating lessons in Hebrew learning. This wonderful experience led me to create my own unique method of teaching Hebrew I found to be the easiest and most relevant for English speakers taking their first steps in Hebrew. This method will later become Hebrew 1 & Hebrew 2 Workbooks I recently published.
What do you enjoy most about teaching?
Creating Hebrew 1 & 2 Workbooks was by far the most rewarding project in my Hebrew teaching journey so far. Beyond the fact that it allows me to reach so many people and bring Hebrew to so many homes, I love creating, and creating all aspects of these workbooks was an especially rewarding and exciting experience for me. On top of creating the structure, flow, content, and special features of the workbooks, designing them from Alef to Tav (I couldn't write A to Z in this context) allowed me to put my soul and vision as I always watched my father doing as an illustrator and graphic designer. Now I had the wonderful opportunity to make something I was proud of in this arena and get an A+ from him, which was extra special for me. Self-publishing the workbooks and seeing the world's reaction to my labour of love has been a gift I never imagined receiving.
What do you love the most about the Hebrew language?
Hebrew will forever be my home, a safe place where I can be my full effortless self. Only in Hebrew can I best express my complex thoughts and be precise and accurate, which I love being. As a highly communicative and expressive person, only in Hebrew can I show my complexity, my specific humour, take on life, and how I Really feel about the world around me and within. It may seem obvious I would feel this way about my mother tongue, but as I never had any other than Hebrew, I don't know if that is why poems in Hebrew will forever sound the most poetic to me, why love songs in Hebrew give me goosebumps like no other, and why funny skits in Hebrew make me tear up laughing like no other. That is pure love to me – familiarity, comfort, and complete intimacy.
Who are your favourite Israeli authors?
One of my biggest flaws is my scarce reading. My passion lies in poetry and poets much more than in stories and authors. Evyatar Banai is my all-time favourite modern poet in Hebrew (as well as composer, performer, and song writer). His words are perfection in their simplistic accuracy. They make their way to my heart and nerves like a knife cutting through butter.
Lately I came across Maya Tevet Dayan, a poet I have never heard before, and fell in love with a poem she wrote to her daughter. I highly recommend checking her out.
Our readers are passionate travellers, which parts of Israel would you recommend them to go visit?
There are so many places in Israel that are unique and give a one-of-a-kind experience you cannot get anywhere else, making this list quite long. Sticking to my personal favourites and what I loved doing living in Tel Aviv, I recommend spending at least a few days in Tel Aviv. Eat breakfast or lunch in one of the hip new places in the middle of the city centre Market (Shuk Hakarmel); walk the streets from northern Jaffa and Hapishpeshim market along the boardwalk, Rothschild Blvd. to the northern end of Dizengoff street. Eat a good Sabikh (my favourite is Mifgash Osher on King George st.), drink good coffee – as complicated as you like, no one will look at you funny; and be very alert – the greatest danger in Israel lies in the electrical scooters riding everywhere in Israeli-level speed and craziness.
Where can we learn more about the different services you offer?
Hebrew 1 & 2 Workbooks are available on Amazon (and local Amazon marketplaces):
Hebrew 1 Workbook: https://www.amazon.com/dp/B09PHG42YW
Hebrew 2 Workbook: https://www.amazon.com/gp/product/B09QF44HHT
Follow @_LearnHebrew on Instagram for free lessons and updates on exciting new projects I am launching very soon, as well as awesome products in the making: https://www.instagram.com/_learnhebrew/
Learn Hebrew on Facebook: https://www.facebook.com/learnhebrewbooks