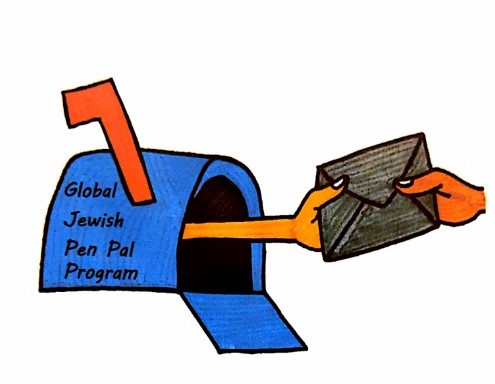 Photo: Courtesy of Madison Jackson
Tell us a little bit about yourself.
My name is Madison Jackson, I am 22 years old and I live in Cleveland, Ohio, USA. In 2014 I was a North American Fellow at the Szarvas International Jewish Youth Camp. The camp changed my life. It was my first time meeting Jewish peers my own age from countries outside of the United States, Canada, and Israel. I was inspired by the unique Jewish stories I learned at Szarvas and by how connected I felt to Jews from across the world who shared both different and similar traditions.
I graduated from Binghamton University in May, 2019 with a double Bachelor of Arts degree in Judaic Studies and English and a minor in History. In addition to my passion for Jewish life in countries around the world, I love writing and freelance write for a number of publications.
What inspired you to start the Global Jewish Pen Pal Program?
During summer 2018 I did an internship at a Jewish organization in Warsaw, Poland. Many of my friends and family in the United States asked me "Why Poland? There are no Jews in Poland today, Poland is a cemetery." When many North Americans and Israelis think of Europe they don't think of it as a place of Jewish life, but instead, they think of it as a place of death. They don't understand what it means to be Jewish in Europe today, and beyond just Europe, they don't realize that Jewish life exists in all countries around the world. It is not easy, especially now, for people to go and travel to many different countries. The best way to combat the myths about Jewish life and Jewish culture in other countries is to create one on one interactions, personal connections between Jewish people from different countries. That is where the idea of launching the Global Jewish Pen Pal Program came from. I wanted to create a platform where Jews from around the world could more easily interact with one another and learn first-hand what it means to be Jewish in other places.
How does the entire process work?
People sign up to be matched with a pen pal by filling out a short Google form. All ages are welcome to participate as long as they can read and write in English. Once they have submitted their sign up form, the matching process can take anywhere from a few hours to a few months—the length is different for each person because I strive to create the best matches possible, but the wait is worth it. I use four main criteria to match people from all over the world as pen pals:
Pen pals must be from two different countries
Pen pals must be around similar ages
Pen pals must have signed up for the same form of communication (i.e. to have a virtual pen pal through email or video calls, or to have a pen pal to write handwritten letters with)
Similar interests/places in life (i.e. students, lawyers, etc.) are taken into consideration
Once I have found a good match I send an email to the two people, connecting them and introducing them to each other. It is then up to the pen pals to communicate with each other from that point forward.
I continue to provide opportunities for the pen pal pairs to engage with the larger pen pal community and to learn more about Jewish life around the world. I post almost daily on the Global Jewish Pen Pal Program's Facebook page and Instagram with fun facts about Jewish life around the world, Jewish recipes from different countries, and highlighting a pen pal pair of the month through a short interview. I also share monthly conversation starters, topics for pen pals to talk about with each other if they choose. Additionally, I send out a monthly newsletter with updates, opportunities, and more ways to engage with global Jewish life.
You also host a radio show called The Pen Pal Perspective, can you tell us more about it?
I host a radio show called The Pen Pal Perspective, through an organization called Radio Melitz. The show explores Jewish life around the world through the lens of the Global Jewish Pen Pal Program. Each episode features pen pal pairs from different countries who share their unique Jewish stories.
The first episode featured pen pals from Chile, Australia, Luxembourg, and the United States. We played a game to see how much each person knew about Jewish life in their pen pal's country. We also shared some special music chosen by each of the pen pal pairs. It was really exciting to meet some of the pen pals face to face for the first time when we video called to prepare for the recording session. I love how we worked together across 7 cities, 4 continents, and 3 time zones to create a truly global episode.
What are your wishes for the future?
First and foremost my wish is to continue recruiting participants to the Global Jewish Pen Pal Program and helping to develop and grow more international Jewish friendships. I am constantly looking for ways to reach out to new communities and spread the program farther all over the world.
I hope to eventually begin virtual events for the pen pals in the program. For instance, arranging a virtual tour of Jewish Rome with a tour guide on the ground, hosting a series of talks with experts from Jewish communities around the world, planning a "How well do you know your pen pal?" competition, etc. These events would be a great chance for pen pals to learn more about Jewish life around the world, with a network of Jews from around the world, during an opportunity for pen pals only.
In addition to matching individuals, I have also recently begun matching whole school classes or religious school classes with a whole class of global Jewish pen pals in another country. This is something that I look forward to expanding in the future.
Where can our readers find out more about your unique pen pal matchmaking service and how can they join the fun?
To sign up to be matched with a global Jewish pen pal fill out this form: https://forms.gle/4QeA3LrKcCWostKD6
To sign up to have a school or religious school class matched with a class of pen pals fill out this form: https://forms.gle/D5P5Zb5LYraE2F9c7
Facebook page: Global Jewish Pen Pal Program
Instagram: global_jewish_pen_pals
Email: [email protected]
To listen to episodes of The Pen Pal Perspective: http://radio.melitz.org/global-jewish-pen-pal-program/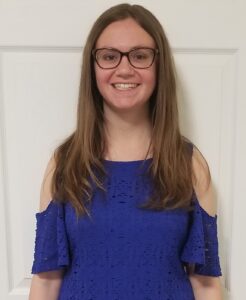 Photo: Courtesy of Madison Jackson