Photo: Courtesy of Tish Rabe
Please tell us a little bit about yourself and your background.
I went to college to become an Opera Singer and have a Bachelor of Music degree from Ithaca College School of Music. After graduating from college I went to New York to audition to become a professional singer. My high school music teacher had just been named Associate Music Director for Sesame Street and he hired me to work in the Music Department for the show. I was lucky enough to sing backup vocals for the Muppets which was a real thrill for me.
What inspired you to become an author?
I loved writing in high school and in college and for years wondered if I would become a singer or a writer. I finally decided, when I was looking at colleges, that I wanted to become a singer, but it soon became clear that I wasn't going to be able to support myself with singing alone. Sesame Street was looking for authors for their book division and I pitched an idea for a book based on a story from my childhood when I broke my grandmother's antique vase and my mother told me she loved me more than any old, dusty vase. That story lead to my first book Bert and the Broken Teapot which was released in 1986.
Where and when do you write? Do you have a writing routine?
I write anywhere and everywhere. I keep spiral notebooks with me at all times and I quickly jot down ideas as they come to me. Sometimes the ideas come easily and sometimes I labor over them for weeks.
How long does it take you to finish a book?
Every book is different, but one thing I do is record delivery dates earlier than they really are. For instance if a draft is due on Dec. 15 I put down that it's due Dec. 1. I pad the schedule in case I have writer's block- which does happen- to make sure I make my deadlines on time.
Which authors can we find in your library?
As a child, my mother read to us every night and I have some classic favourites. Beatrix Potter fascinated me because she could write AND PAINT the beautiful animals in her books. Our family read all of the Oz books by L.Frank Baum and eventually, other authors who took over after he died. I loved the Dr. Seuss books especially The Cat in the Hat whichI read so many times, I had it memorized. I was thrilled when in 1996 I was asked to write the
Cat in the Hat's Learning Library, a series of rhyming science books for early readers. Dr. Seuss himself thought up the idea for these books, but died before he could finish the first one. I have written over 50 Cat in the Hat books!
What advice would you give an aspiring author?
For children's authors I always urge them to ask themselves a few questions including "Why does the world need this book?" "If the topic has been covered before (and most have) what is going to be different about my book from others already in print?"
"Is this a fun idea for kids?"
When PJ Library approached me about writing books about elements of Jewish holidays, I thought it was a great idea and one I have never heard of before. Candles are a centrepiece in so many Jewish holidays, but how do they work? I came up with the idea of two kids who have their own in-school television show and answer questions from their audience about those kinds of things.
Where can our readers purchase your books?
Books can be purchased on Amazon These include books from The Cat in the Hat's Learning Library, Love You, Hug You, Read to You, I Love You Grandma; and from Tishrabe.com Sweet Dreams Ahead Time for Bed and Days Can be Sunny for Bunnies and Money.
On which Social Media channels can our readers connect with you?
Readers can connect with Tish Rabe Books on Facebook, Instagram, Goodreads and Twitter, @TishRabeBooks.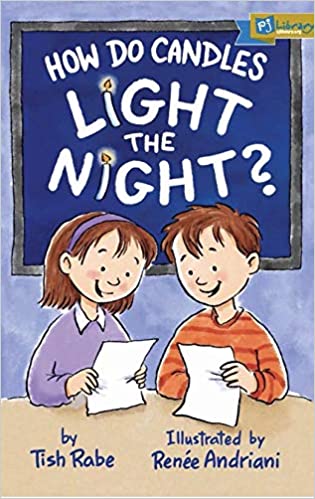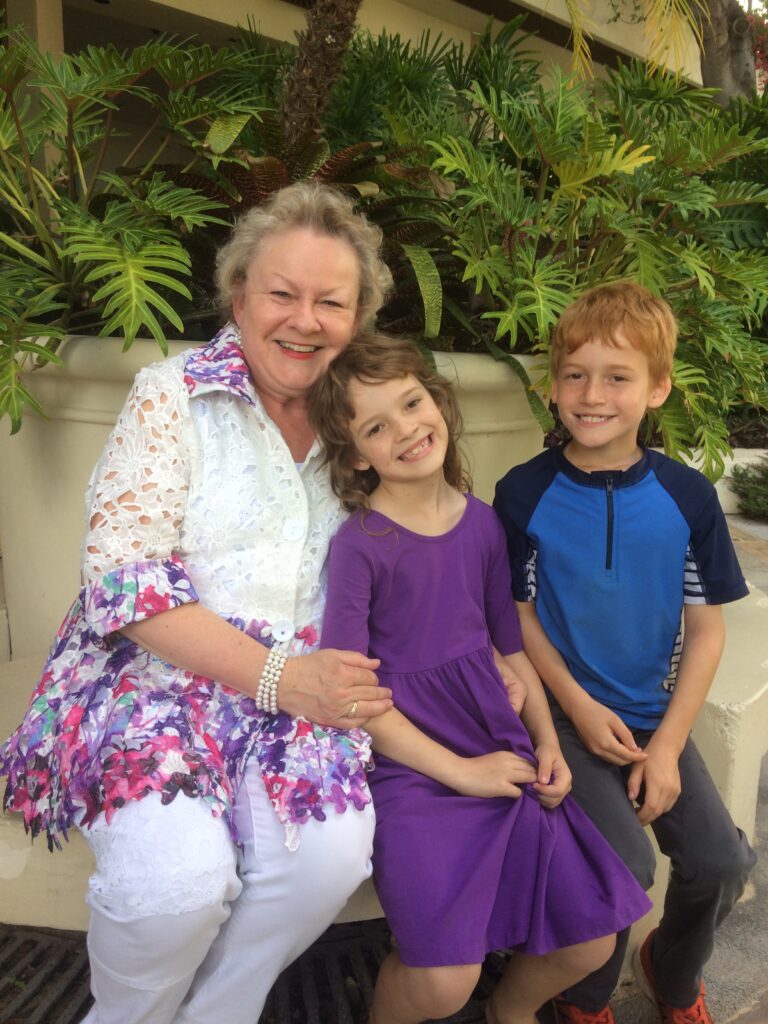 Tish with Simmy and Sammy
Photos: Courtesy of Tish Rabe