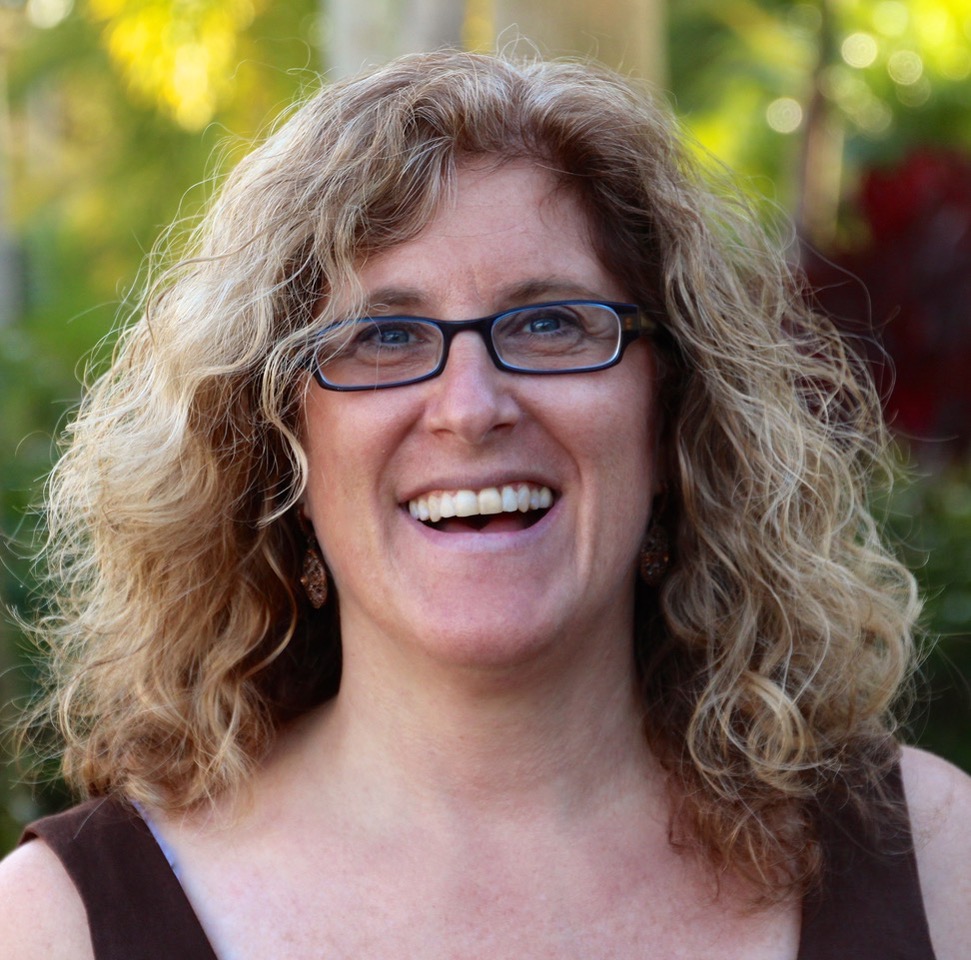 Photo: Courtesy of Joni Klein-Higger
Please tell us a little bit about yourself and your background.
I am a children's book author and songwriter. I write both Jewish and secular books and songs and love doing musical author visits for schools, libraries, and organizations.
I initially started off as a songwriter, writing everything from pop, rock, and country music to musical theatre, but when I had children of my own, my focus turned to writing children's songs. I am grateful to have had my songs recorded by various artists and schools, featured in movies, and my Yiddish song, "Kinder", was recently published in Manginot's latest children's songbook release, The Complete Jewish Songbook for Children, Volume III.
I didn't start writing children's books until 2003. Since then, I have had four picture books, one middle grade novel, and three children's musicals published. I'm proud to say TEN TZEDAKAH PENNIES (Hachai Publishing), BARNYARD BUBBE'S HANUKKAH (Kar-Ben Publishing), and RAINBOW OF FRIENDSHIP (Guardian Angel Publishing) are included many Judaic pre-school curriculums.
What inspired you to become an author?
My writing career began when I was a Girl Scouts troop leader back in 2003. The girls wanted to earn a literature badge, and one of the activities they needed to do to accomplish this was to create a children's book. I partook in the project and created my very first children's book manuscript, RAINBOW OF FRIENDSHIP. At that time, I had no idea how to create a sellable book, but the seed for this book idea was planted. After 10 years of writing workshops, critique groups and lots and lots of revisions, RAINBOW OF FRIENDSHIP was finally published by Guardian Angel Publishing in 2015.
Where and when do you write? Do you have a writing routine?
The world is my oyster when it comes to writing spaces. I often bounce back and forth from my office to the piano, my kitchen table, my comfy couch, and my lanai. I write in coffee shops, restaurants, book stores, doctors' waiting rooms, and even record into my phone on long walks. Oh, and I always keep a pen and paper on my nightstand in case an idea pops into my head in the middle of the night (some of the best ones do!)
I usually write from three to six hours a day depending on specific projects and deadlines, and allot time each day for music recording, reading, learning, marketing, and promoting my work.
How long does it take you to finish a book?
Some picture books take years for me to write. Others, I can complete in less than a month. It really depends upon the project. BARNYARD BUBBE'S HANNUKAH took my co-writer, Barbara Sharf, and me a little over a month to write. My middle grade novel, COBY RYAN HARRIS IS OFFICIALLY FAT, took me two years to write. And RAINBOW OF FRIENDSHIP, which is a rhyming picture book, took around 8 years to complete. I find rhyming stories are often more challenging to "get right", but it's so rewarding when I finally complete them.
Which authors can we find in your library?
Some of the authors you will find in my library are Nancy Churnin, Julia Donaldson, Shannon Hitchcock, Amalia Hoffmann, Peter H. Reynolds, Rob Sanders, Maurice Sendak, Dr. Seuss, Augusta Scattergood, Joyce Sweeney, Kobi Yamada, Jane Yolen and Pat Zietlow Miller.
What advice would you give an aspiring author?
Read a lot of current books in your genre. Learn as much as you can to better your craft and to understand the publishing business. Join a writing organization like SCBWI, Twelve by Twelve, and The Children's Book Academy. Attend writing workshops and conferences. Join a critique group (or two!) And most of all, write, write, write!
Where can our readers purchase your books?
BARNYARD BUBBE'S HANUKKAH (Kar-Ben Publishing) and TEN TZEDAKAH PENNIES (Hachai Publishing) are available through Amazon, Barnes and Noble and most online bookstores.
My books, RAINBOW OF FRIENDSHIP, I HAVE A VOICE, and COBY RYAN HARRIS IS OFFICIALLY FAT, as well as some of my other books and musicals, which are now limited editions, are available for purchase on my website, www.joniworld.com.
My songs are available on Apple music, Amazon Music, Spotify, and most online music stores.
On which Social Media channels can our readers connect with you?
You can find me at my website: www.joniworld.com
On Facebook: https://www.facebook.com/JoniKleinHiggerBooks
And on Twitter: https://twitter.com/kleinhigger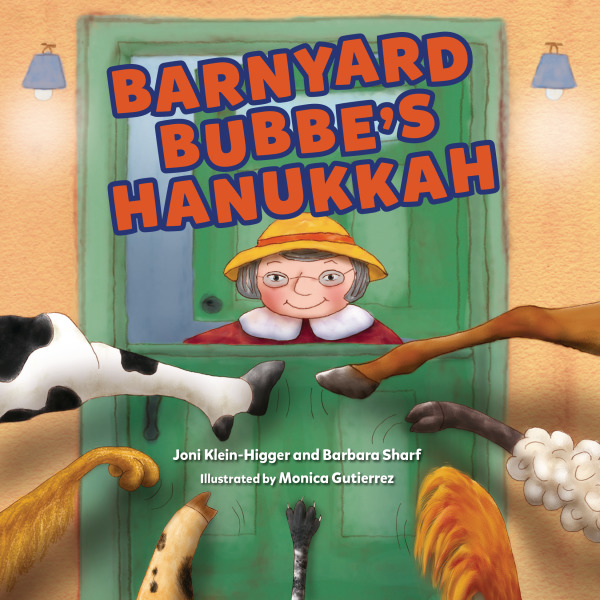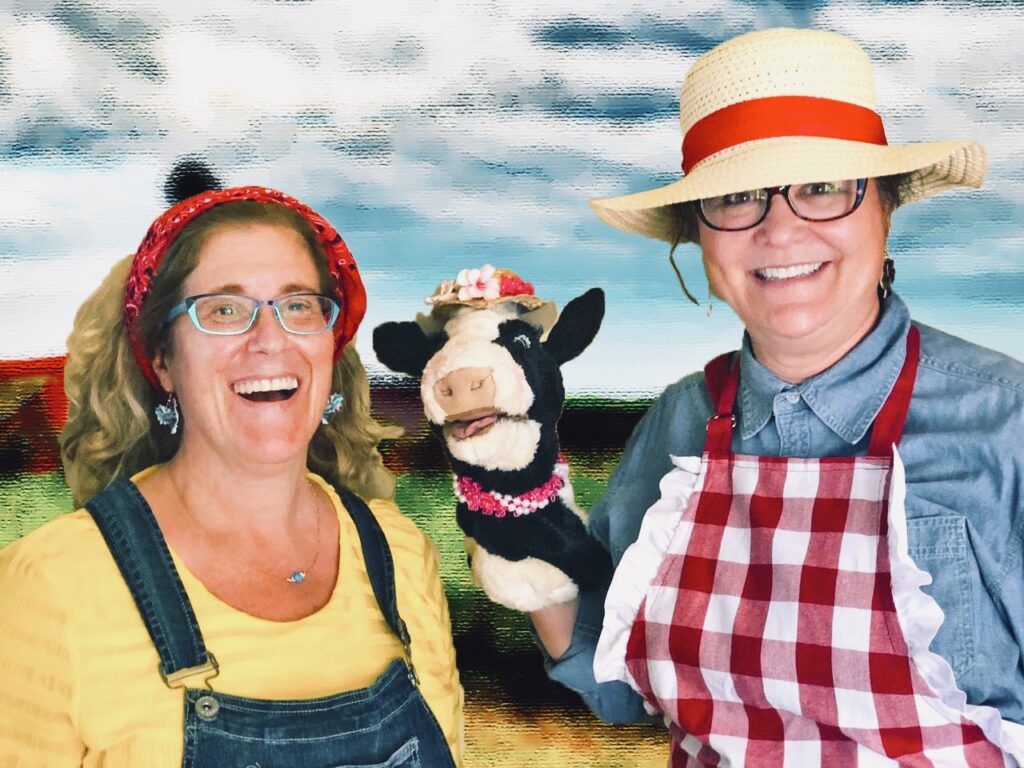 Photos: Courtesy of Joni Klein-Higger and Barbara Sharf