Photo: Courtesy of Jennifer Rosner
Please tell us a little bit about yourself and your background.
I grew up in a small town in Connecticut. I trained as an opera singer and I studied philosophy, receiving a B.A. from Columbia and a Ph.D. from Stanford. My husband and I have two daughters, who are now nearly grown. We live in western Massachusetts.
What inspired you to become an author?
I began journaling for the first time when our daughters were born, and I discovered how much I love the creative process of writing. (I was an academic prior to this, and never enjoyed the writing!) I found the creation of narrative nonfiction, and later, fiction, to be so nourishing and stimulating, I decided to switch gears and pursue a life of creative writing. The snippets from my journaling became the basis for my memoir.
Where and when do you write? Do you have a writing routine?
I try to write every day, usually in my home office. I don't have a set time frame but it is important for me to "touch" the work every day, so that my thoughts can simmer and continue to develop.
How long does it take you to finish a novel?
My first novel took me close to ten years (while raising our daughters and teaching); my second novel took me two years.
Which authors can we find in your library?
Ilya Kaminsky, Anthony Doerr, Madeline Miller, Toni Morrison, Marilynne Robinson, Colson Whitehead, Julie Orringer, Nicole Krauss, Charles Baxter, Jericho Brown, and many many others
What advice would you give an aspiring author?
Keep going! Persistence is the key!
Where can our readers purchase your books?
My published books include The Yellow Bird Sings (a novel); If A Tree Falls: A Family's Quest to Hear and Be Heard (a memoir); The Mitten String (a picture book). All are available for purchase at independent bookstores and online at Bookshop.org, amazon.com, and other vendors.
My forthcoming novel is entitled Once We Were Home, and will be published in 2023.
On which Social Media channels can our readers connect with you?
Facebook: Jennifer Rosner; Instagram: @jennifer.amy.rosner; and Twitter: @jen_rosner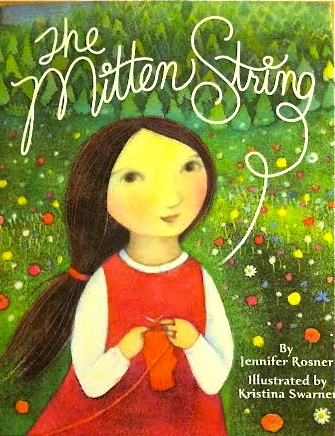 Photos: Courtesy of Jennifer Rosner