Photo: Courtesy of Mick Frankel
Tell us a little bit about yourself and your background.
Originally from Essex, I now live by the seaside in Lancashire. I'm a member of the St Annes Hebrew Congregation.

My grandmother taught me to read Hebrew. The letters of the Aleph-Beis connect me to some of my earliest memories.

I'm an astrologer and I've given many talks, courses and workshops around the UK. I'm a Tarot reader and a mentor for TABI (the Tarot Association of the British Isles).
I'm also a musician specialising in Yiddish songs and I've set verses from the Psalms to my own compositions. I love discovering the depth of knowledge within the Jewish mystical tradition.
What inspired you to create "The Deck of the Hebrew Letters"?
Getting to know the Tarot cards I was surprised to see that some decks had Hebrew letters on the cards.

I was aware of the astrological correspondences for the Hebrew letters described in the Sefer Yetzirah. Having bought some blank cards, I drew a Hebrew letter on each card and began to make notes about the astrological correspondence and the numerical value of each letter.

I realised that I had created my own deck!
How did you come up with the design and how are the cards used?
I had a clear idea of the colours and the finish that I wanted for the cards. I met an illustrator, James Douglas, who had designed his own deck, the Darkwater Tarot.

We worked together on getting the designs to represent the elements and the modes of the 12 letters that correspond to the signs of the Zodiac. We chose a rich purple colour for the seven letters that correspond to the planets. We worked together to incorporate the Star of David into the symbol for each of the three letters that correspond to the elements Air, Water and Fire.

You can use the cards to get to know the Hebrew Letters better and to learn more about their numerical values and astrological correspondences. The deck comes with a 16-page booklet that gives you some ideas on how to use the cards. Please contact me if you'd like more details.
What are your wishes for the future?
I'm writing a Deck of the Hebrew Letters Workbook. This will include in-depth descriptions of each letter, meditations and suggestions of ways to use the cards for guidance. I hope to finish this by next year.

My wish for these cards is that they will help to deepen people's connection with the Hebrew Letters and thereby to enrich their spiritual life.
Where can our readers purchase your deck of cards and how can they get in touch with you directly?
The Deck of the Hebrew Letters costs £18 plus postage and packing (£2 within the UK) Please e-mail me: FrankelMick@hotmail.com
I'm also Mick Frankel on Facebook: https://www.facebook.com/mick.frankel.7/
and Instagram: https://www.instagram.com/mickfrankel/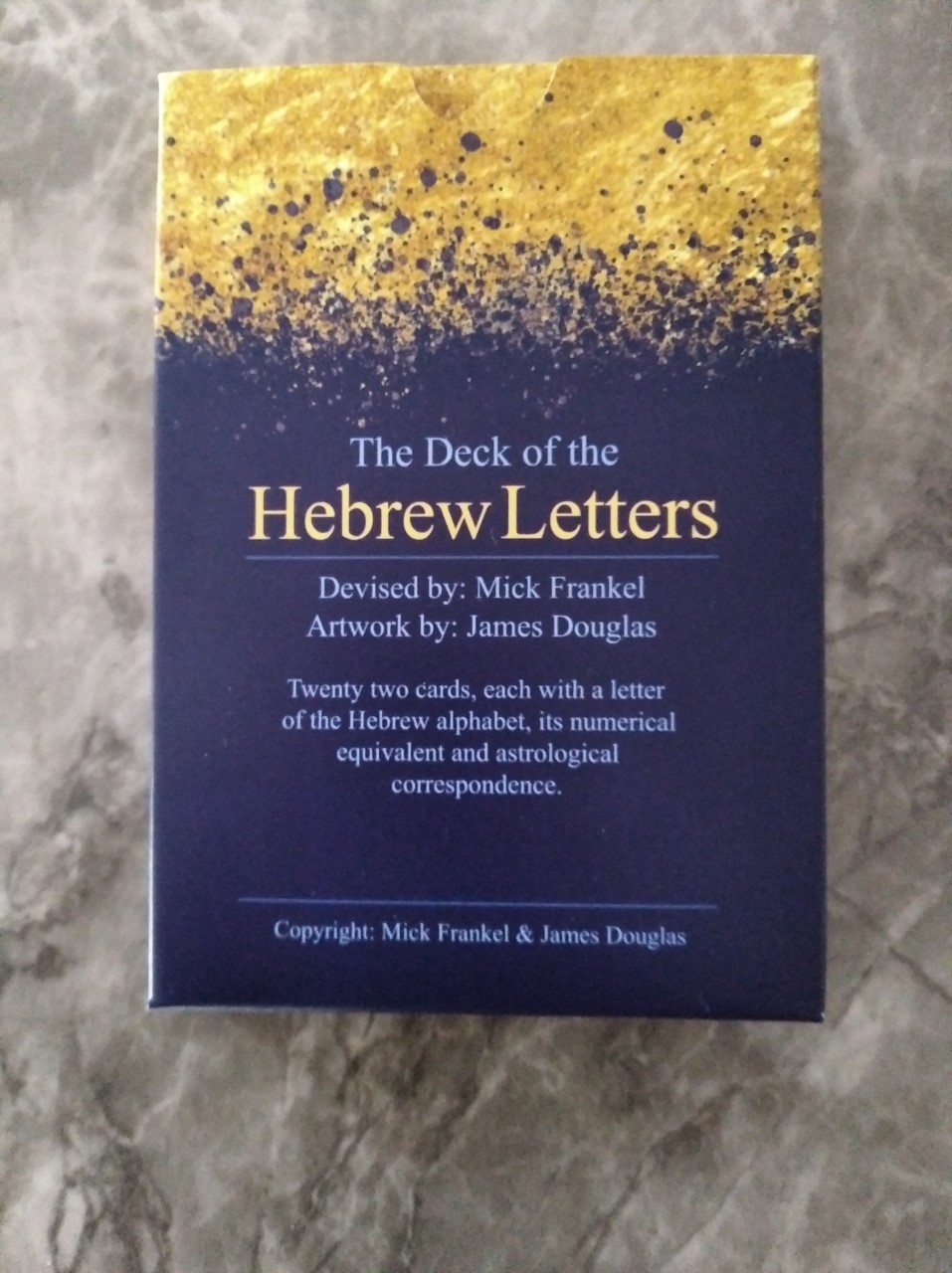 Photos: Courtesy of Mick Frankel