Congratulations on getting engaged to the love of your life! Being engaged to your soulmate is a wonderful feeling, planning your wedding even more so. We all know how exciting and how stressful planning your Chuppah can be. There is no need to worry, everything is going to fall into place the way it is meant to be and years later you will look back at your special day and smile.
You know what will make your wedding even more memorable? A hand painted Ketubah! We have put together a variety of vibrant designs for you, we know you will love.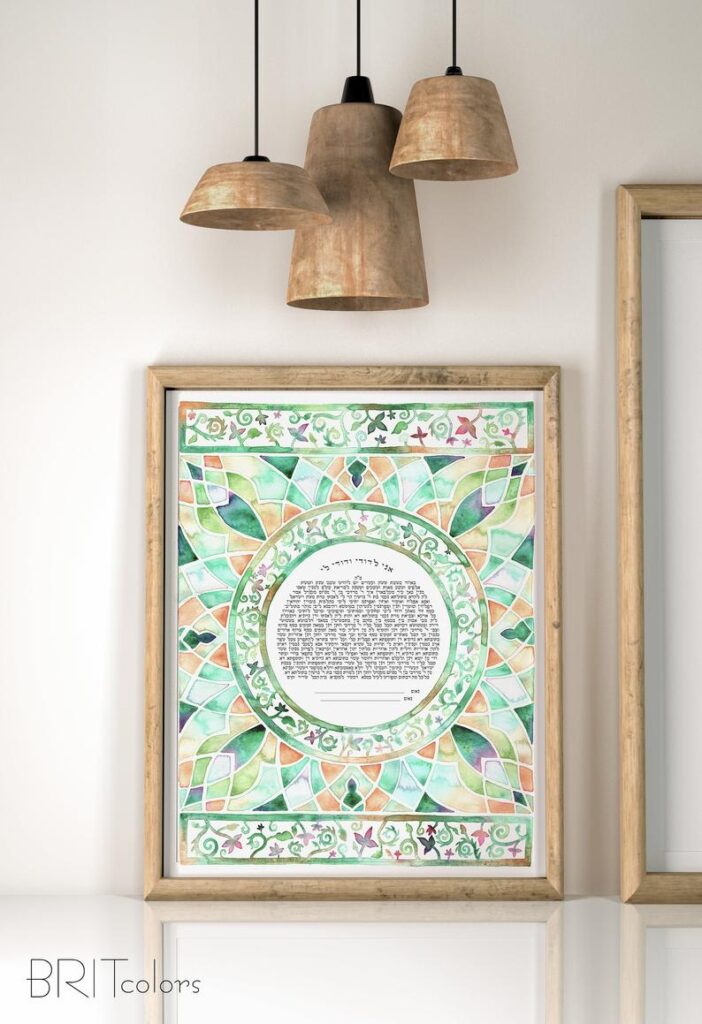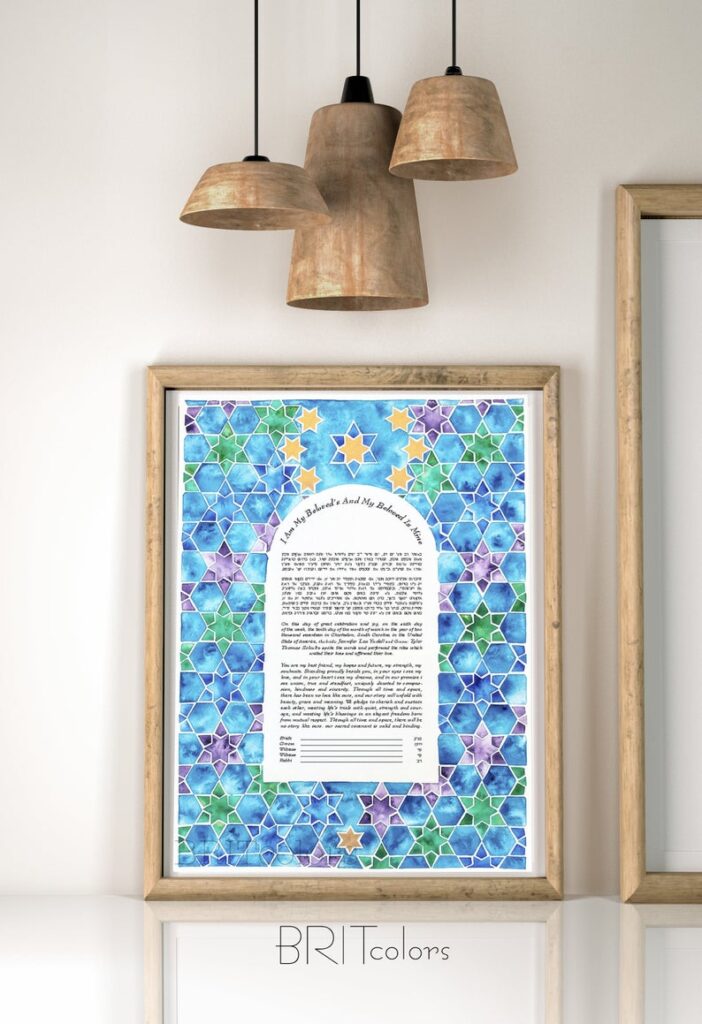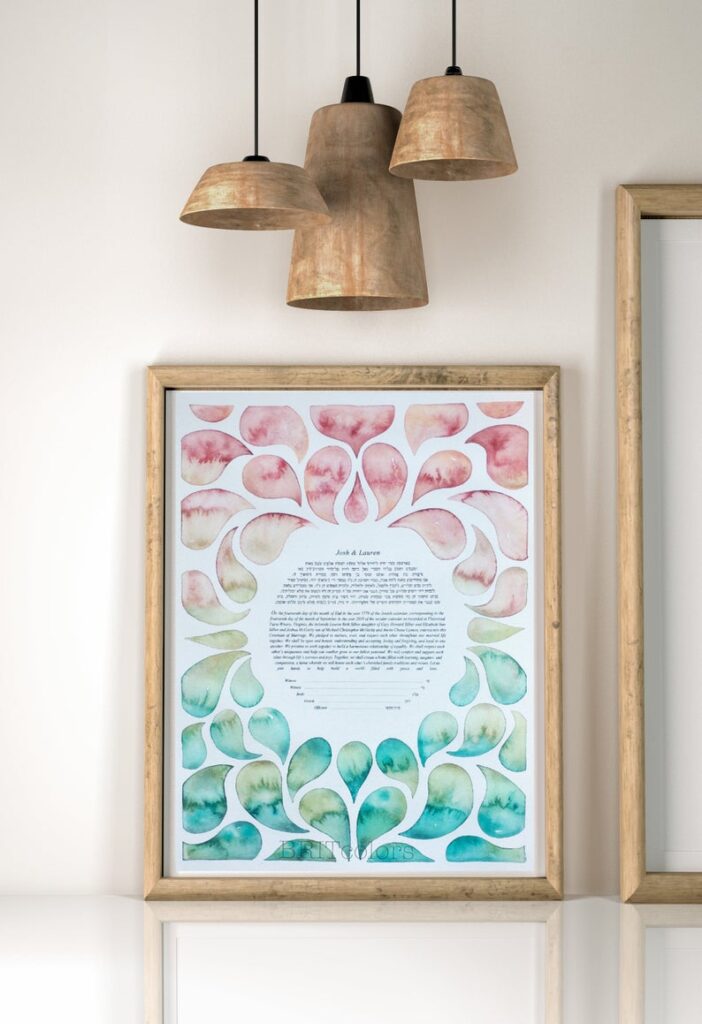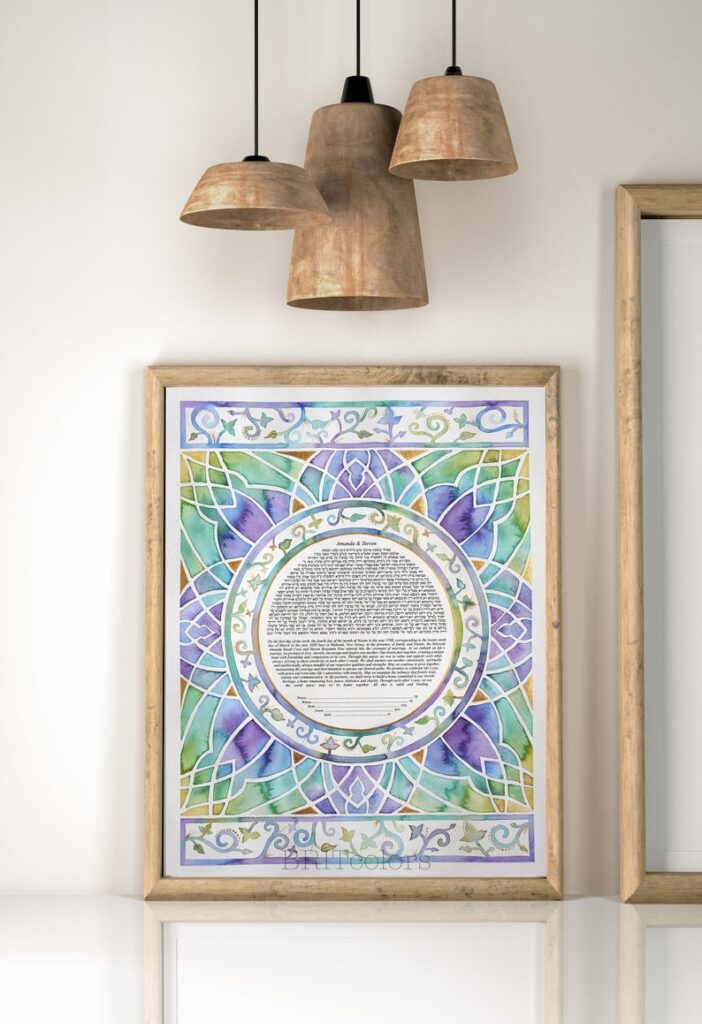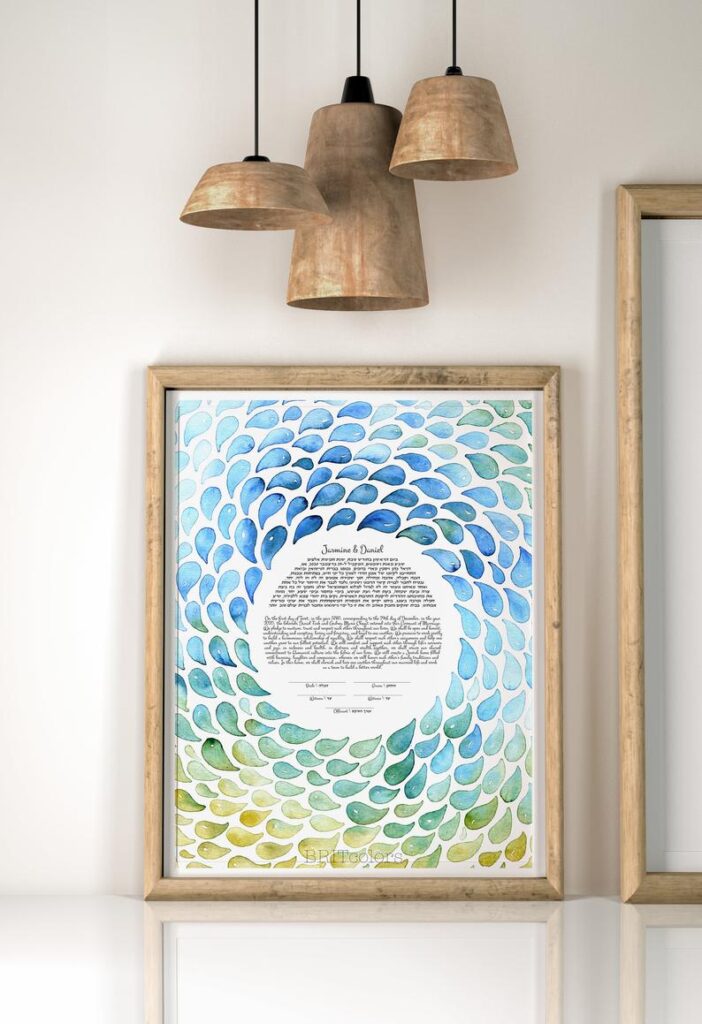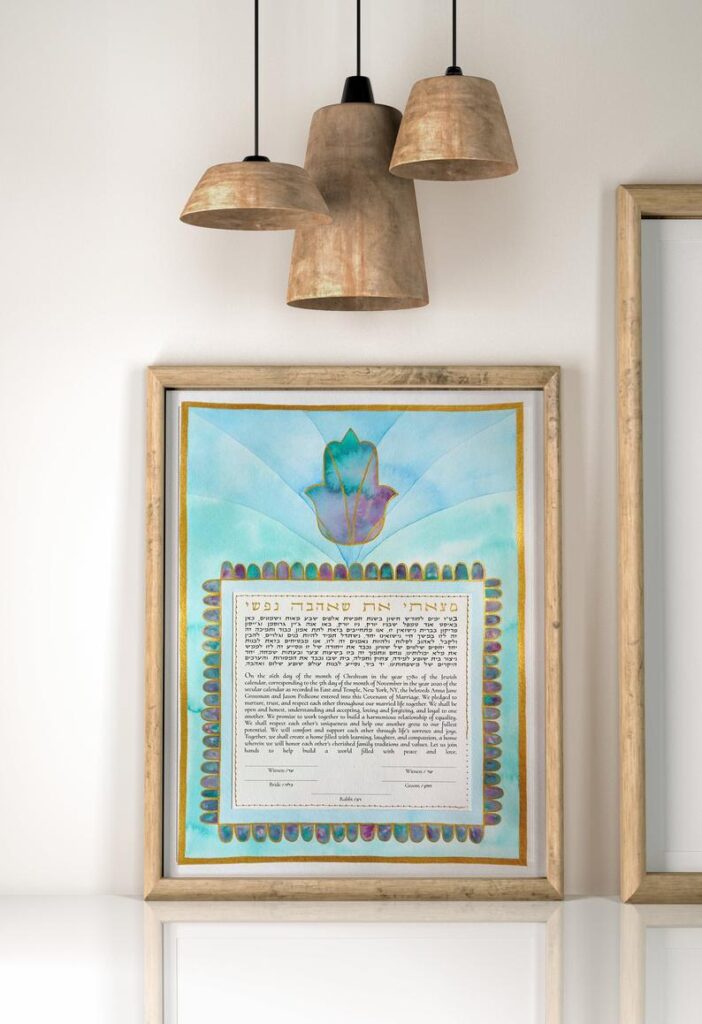 Shop: BRITcolors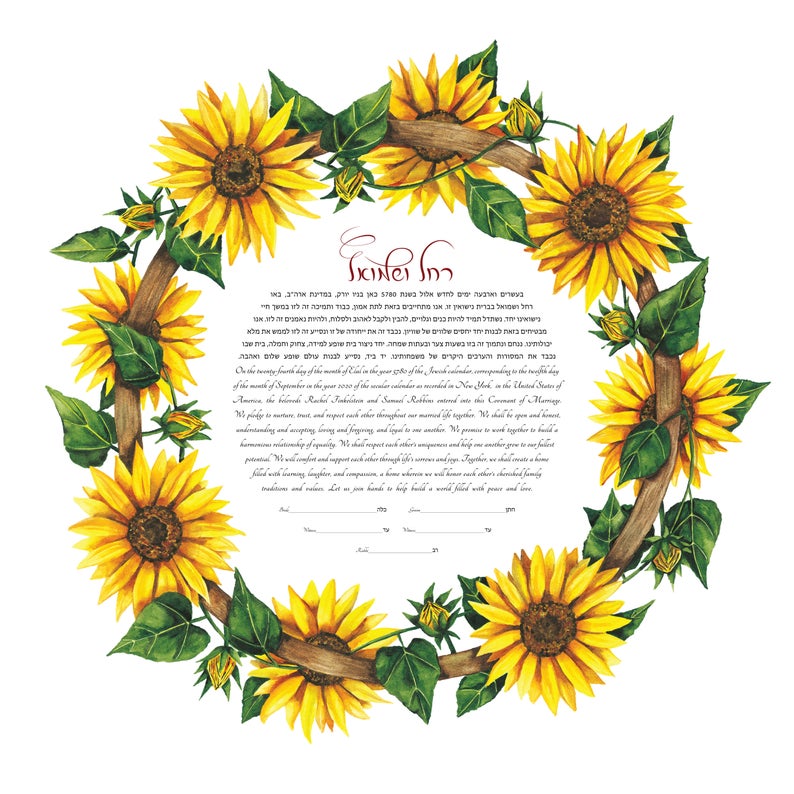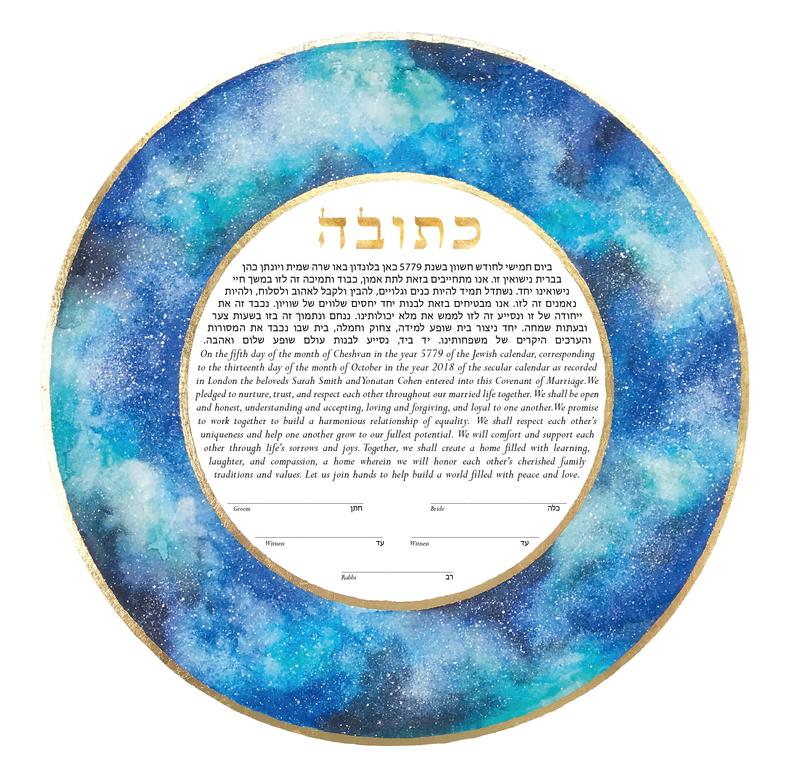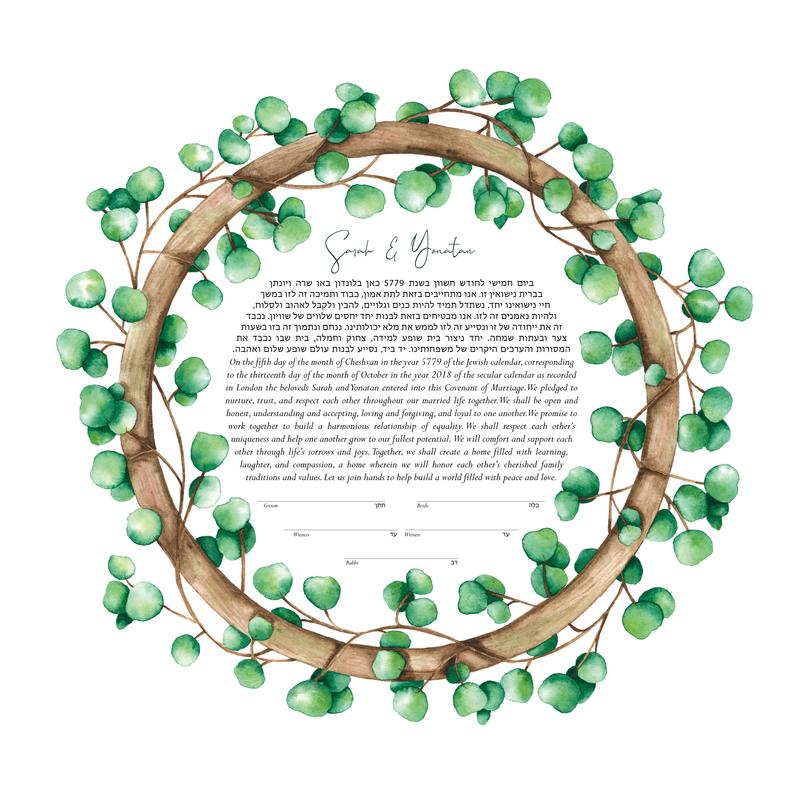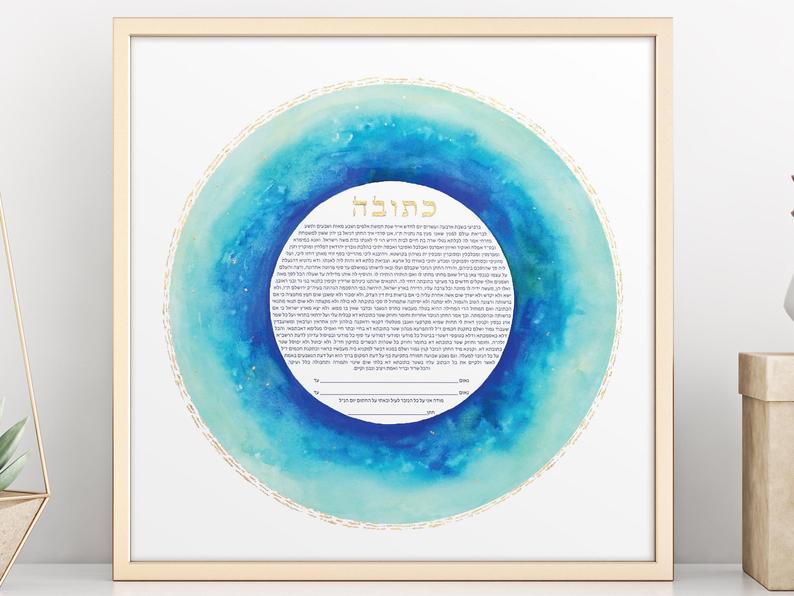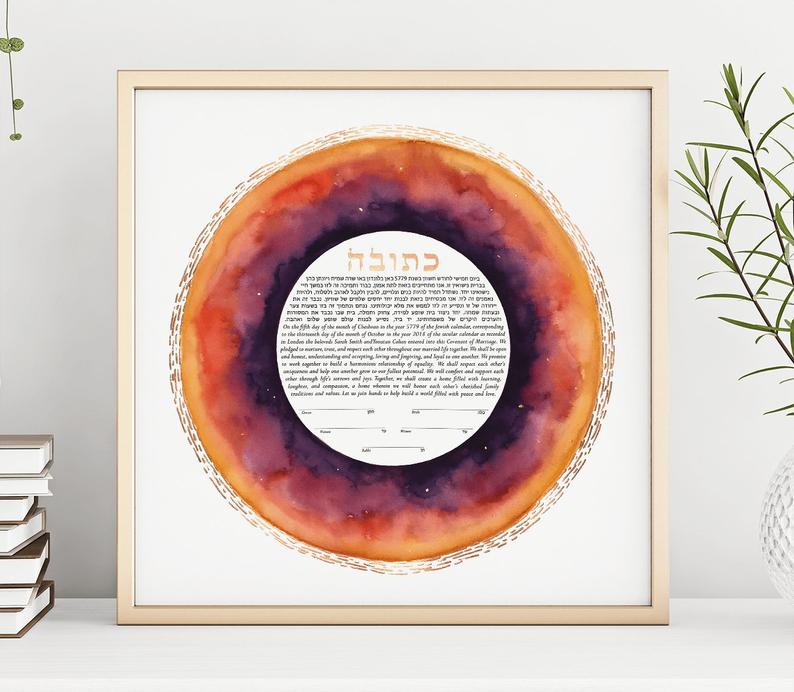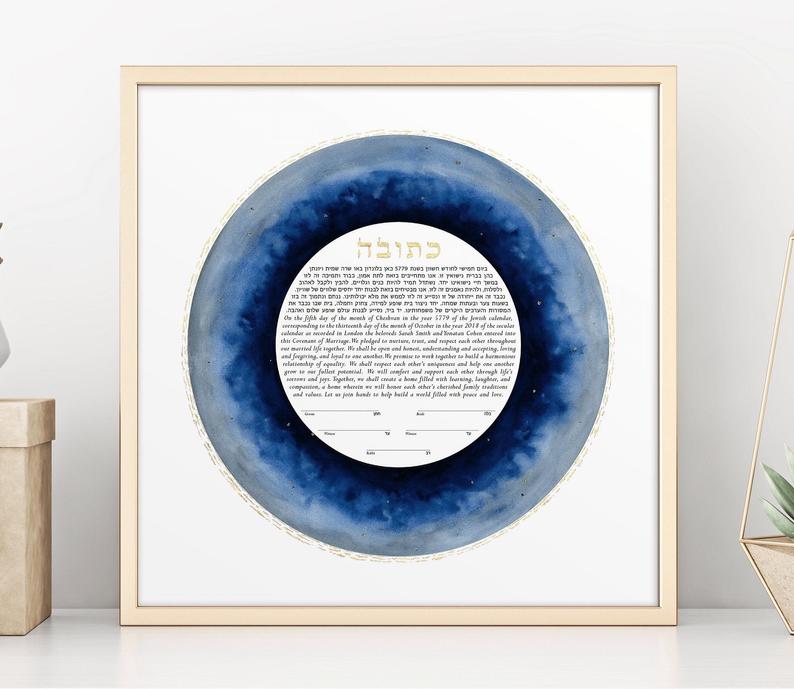 Shop: DelicateBrushIsrael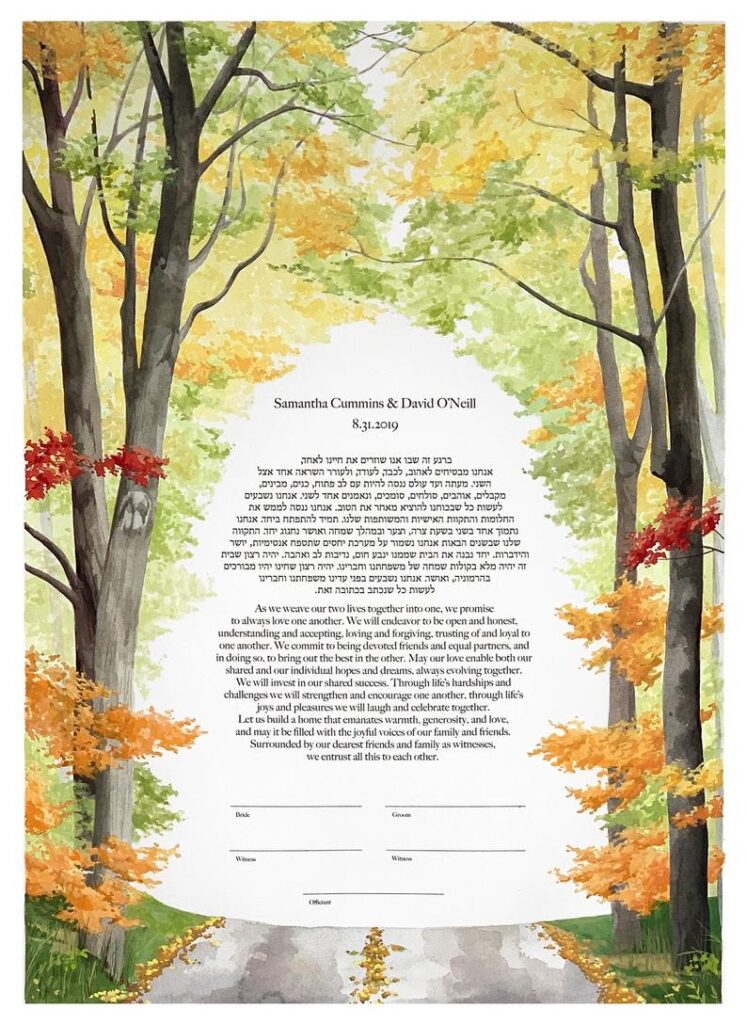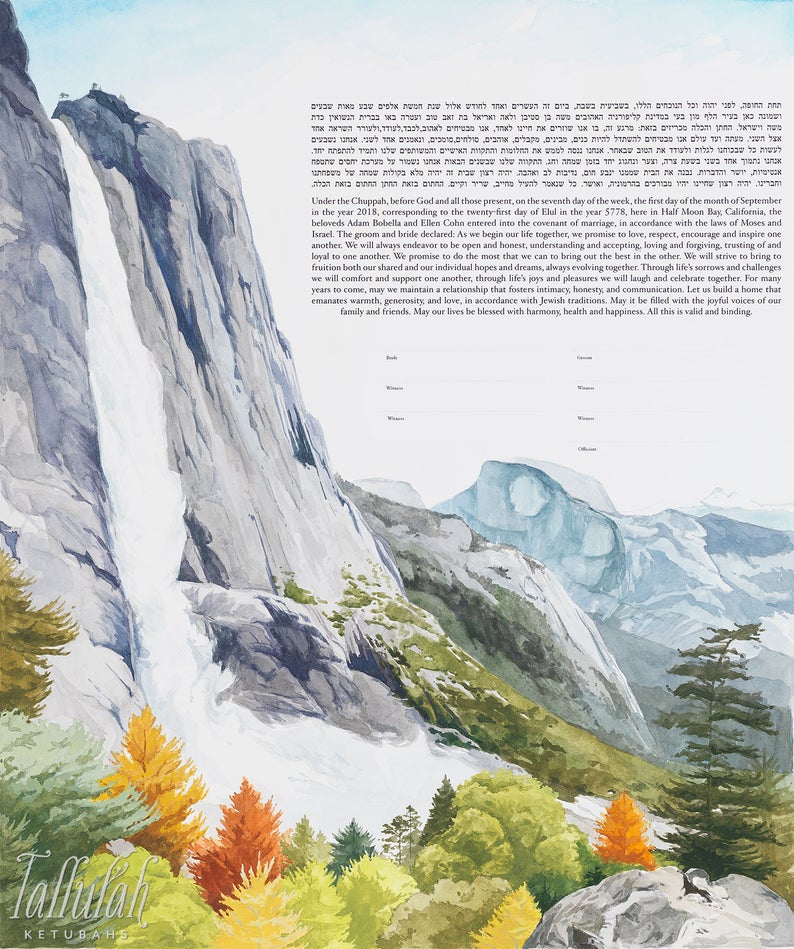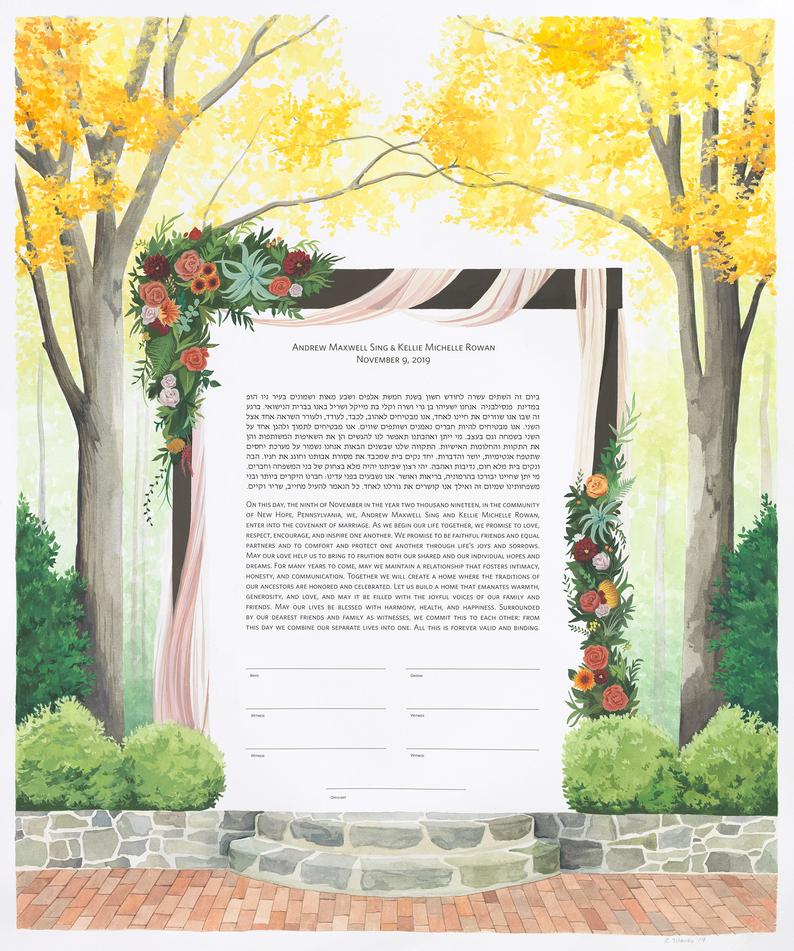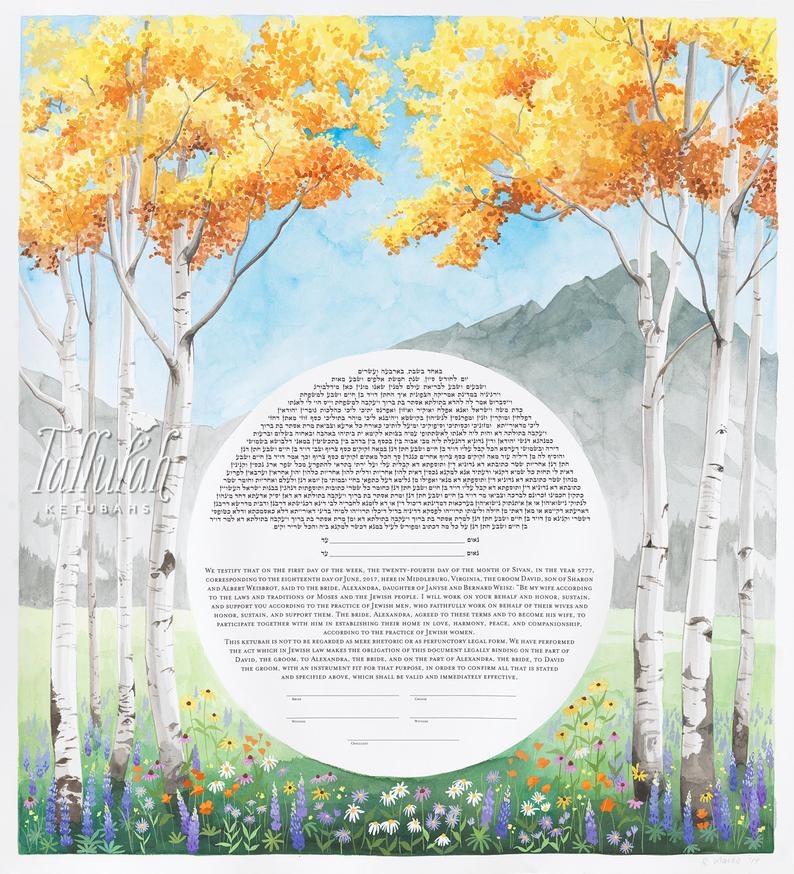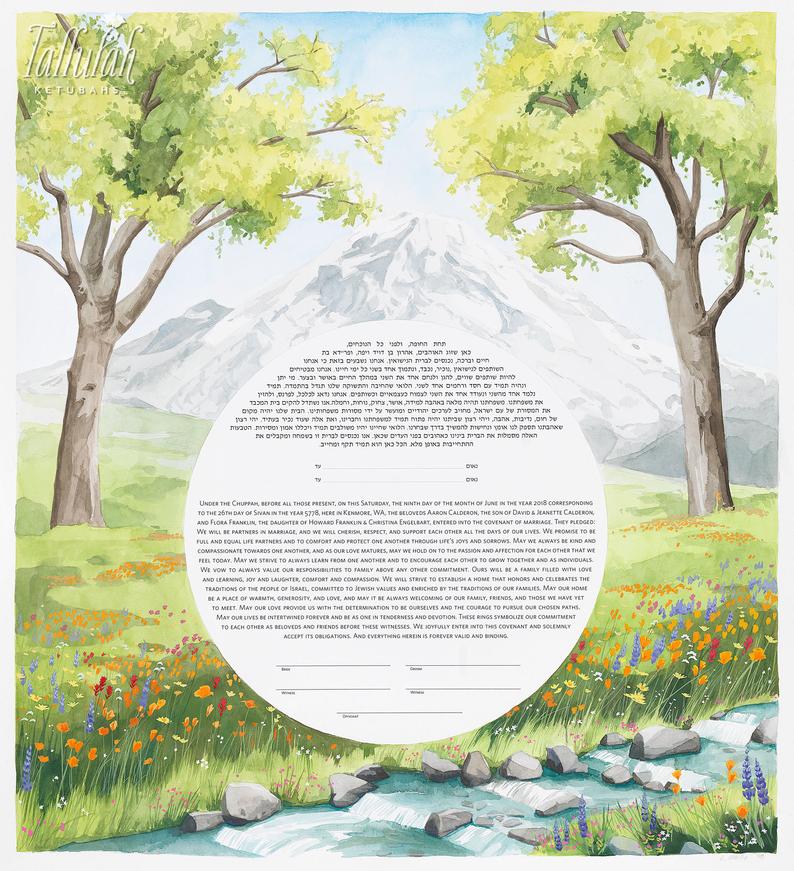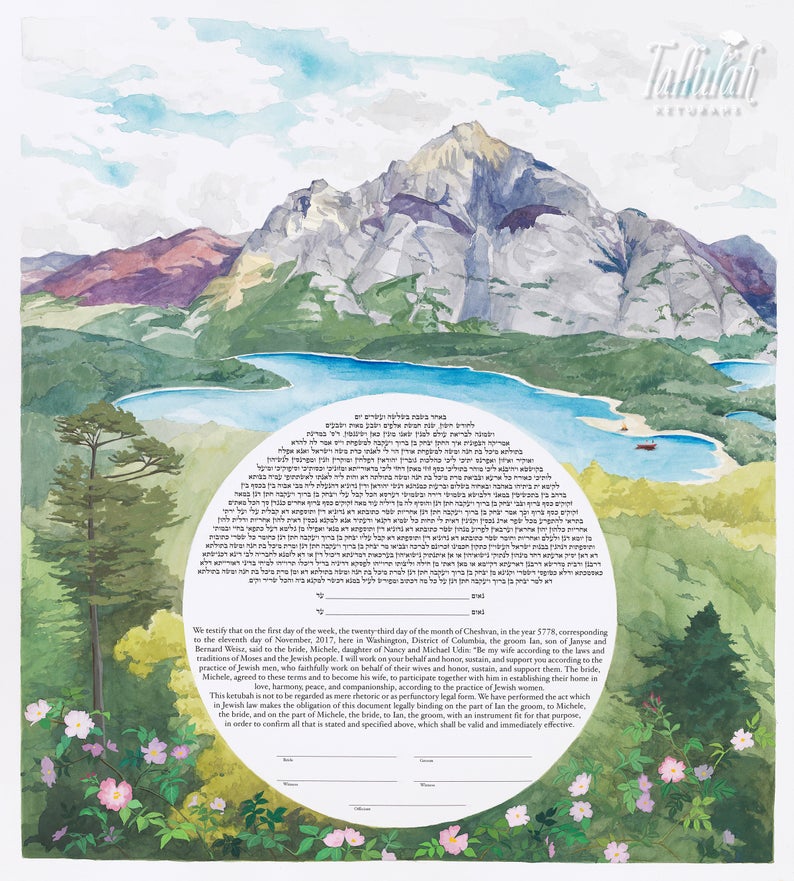 Shop: TallulahKetubahs
Photos: Courtesy of ETSY
Want to learn more about the three artists whose work we have shared with you today?
You can find their interviews with us here: BRITcolors | DelicateBrushIsrael | TallulahKetubahs