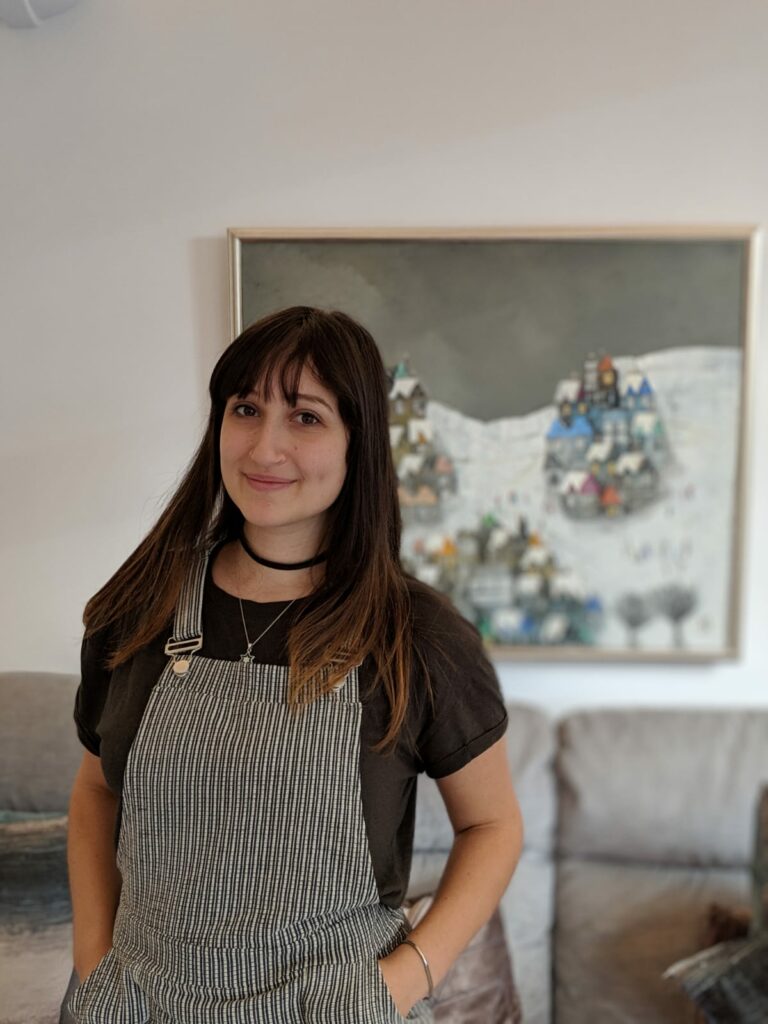 Rachelle Tchiprout is a British-Israeli artist based in Tel Aviv. She specialises in watercolour and print ketubah and Judaica artwork, bringing natural and modern imagery into her designs.
Tell us a little bit about yourself and your background.
I was born in London and grew up there until I was 18, surrounded by sisters and dogs. I went to the local church of England school, which made my connection to Judaism and Israel even stronger, hence my decision at 18 to leave and serve in the IDF. Following the IDF I completed two degrees in both the UK and Israel in politics, following the path that the army had laid out. Always an artist in my heart, I felt the fear that many people have: can I make art not only my passion but my living? 2 years working in the corporate world following my degree, I decided enough was enough! I left my job and started my own business, and feel blessed every single day doing what I love.
Why do you do what you do and how did you get started in the first place?
Working at a PR firm, my closest work-friend was getting married. She was browsing Ketubot online in her lunch break, and turned to me and said "Rachelle, you should do this!". I created her Ketubah for her wedding, and did a lot of research into the industry. It seemed so well suited to my skillset and my passions, that I laid down all the groundwork I needed and left my job to commit to it fulltime.
What is your specialty?
My speciality is modern watercolour Ketubah and Judaica artwork.
How and where do you work?
I work from my lovely, bright home studio in Tel Aviv. I also spend a lot of time at a local gallery, who do all of my fine-art prints and framing.
What is the most indispensable item in your workshop/studio?
This would have to be my paints! I couldn't create the designs at all without them!
Where do you take your inspiration? Are you pursuing any themes?
I definitely take my inspiration from both nature and from what I view as visually appealing. A custom art ketubah is definitely something people want to hang in their home, so it's incredibly valuable for me to ensure that the artwork is modern and evokes positive emotion.
What projects are you currently working on?
I am always working on new Ketubah art to add to my existing collection – I love blue watercolour tones, so I think another piece with this colour scheme is on the cards.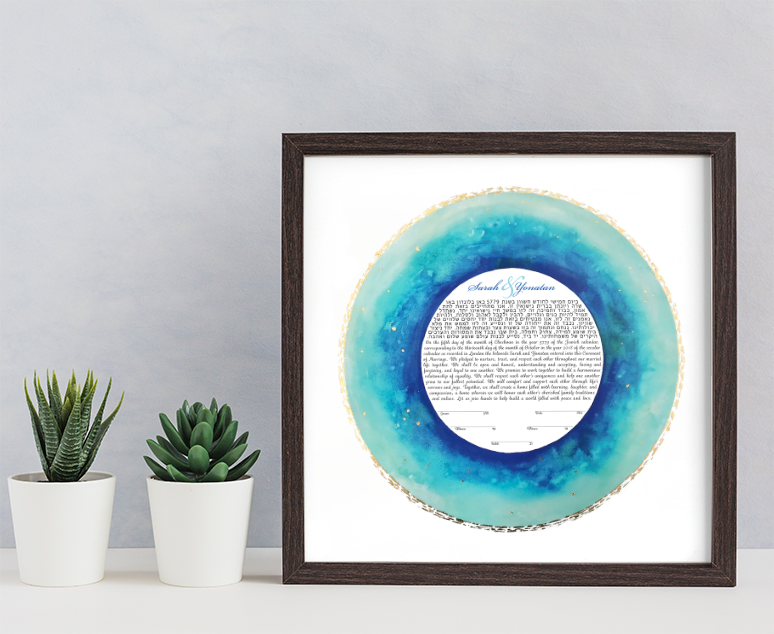 What is your favourite item in your current collection?My "Lagoon" Ketubah is probably one of my favourites as well as a client-favourite! I have learnt that with this kind of artwork: sometimes less is more. I have both elaborate, complicated designs, and others that are more abstract and simple. It is very interesting to see the trends as to what is more popular! Simple often wins!
Do you do bespoke work?
I do! Often couples come to me with a vision and we work together to transform their ketubah into something very personal.
What was the first artwork you ever sold?
When I was 16 I started selling custom chalk dog portraits of people's pets. I think the first I ever sold was a little one-eyes spaniel.
Which project have you enjoyed working on the most so far?
I have really enjoyed developing designs alongside couples who want something personal and unique. It is so much fun to see the piece unfold, and for them to feel a strong personal connection to the artwork.
What do you want to achieve with your work and what are your wishes for the future?
My goal is simple: do something I enjoy (painting) to make people happy with a symbol of a very special day – their wedding. I hope to continue to expand my business and reach more couples worldwide!
Where can we find your work?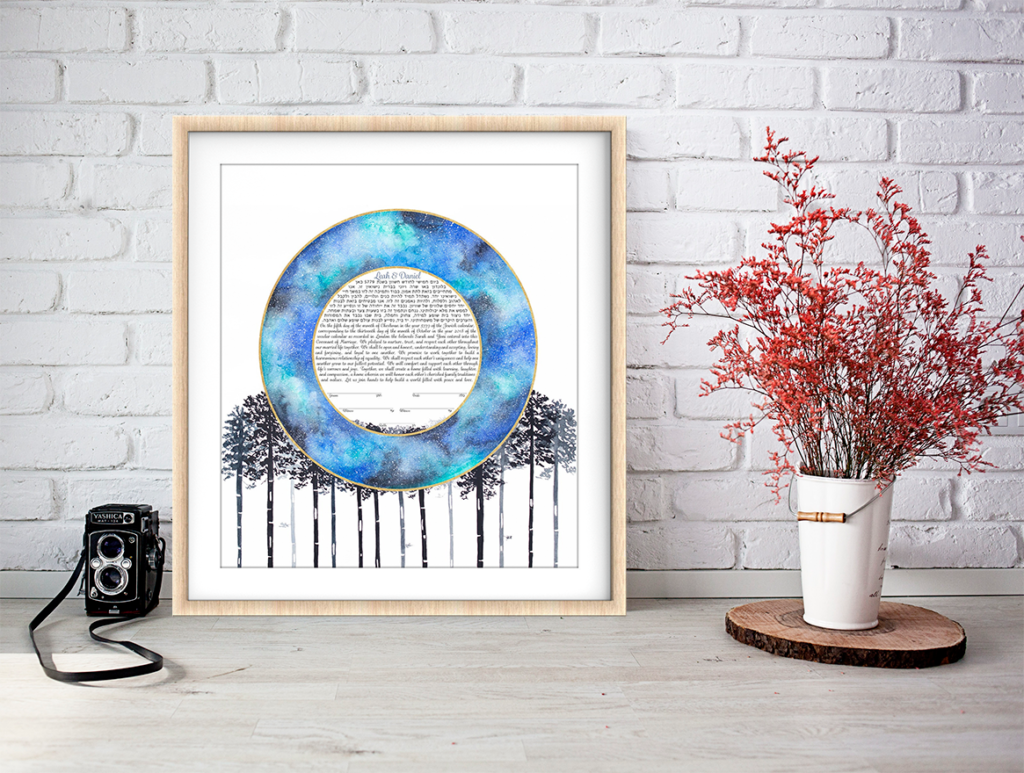 Photos: Courtesy of Rachelle Tchiprout