Not too long ago, we have heard from an acquaintance of an elderly gentleman they know who surprised his friends with Christmas cards that were posted without any stamps on the envelopes, making it appear as if he was driving from house to house throughout the country without popping in for a cup of tea at anyone's.
This was not the case. The gentleman in question lives in a very remote area of the island and simply forgot to purchase any stamps but tried his luck anyway by dropping about fifteen envelopes in to the mailbox closest do his home. It may be surprising to some of our readers, but each and every of the cards has arrived. Without any repayments to be made or fines to be paid.
You see, we live in a part of the world in which it is custom to send greeting cards. Not just on special occasions and for religious holidays, but throughout the year. Well, we also live in a part of the world where you can write detailed descriptions about someone's house on the envelope, should you have forgotten the last name and address of the receiver but this is a story for a different day.
With Purim around the corner, we can not wait to start writing to our loved ones again! Here are our favourite designs of this year: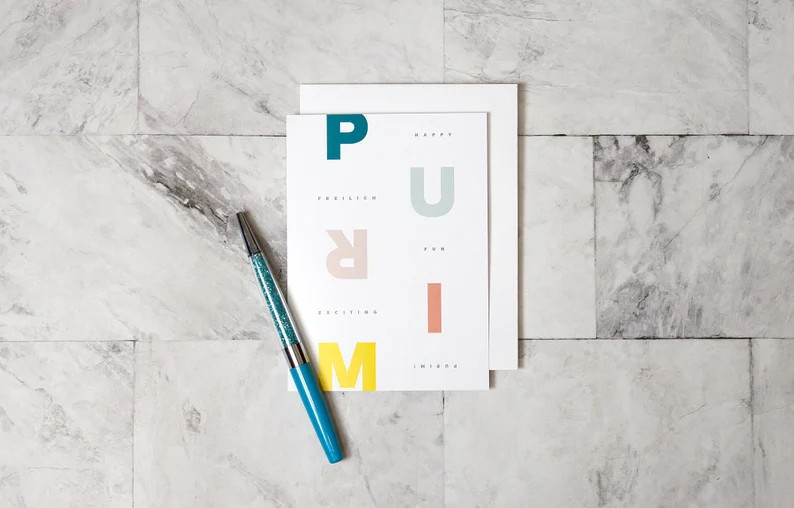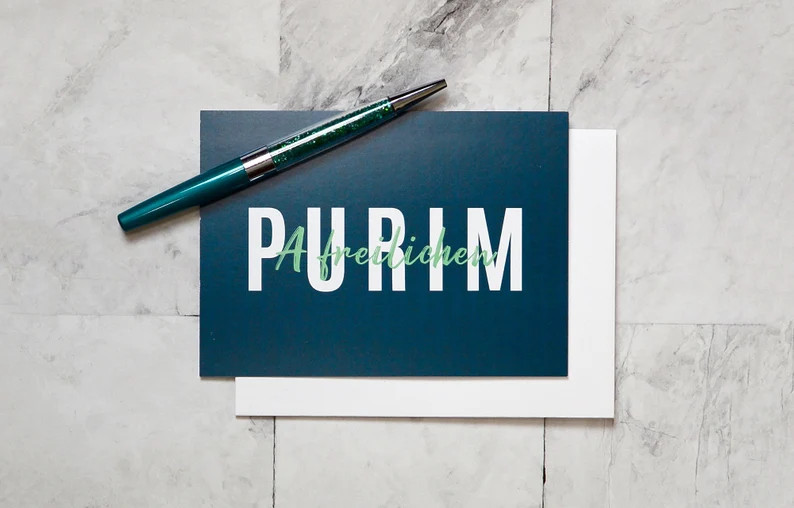 Shop: CardStock by FIS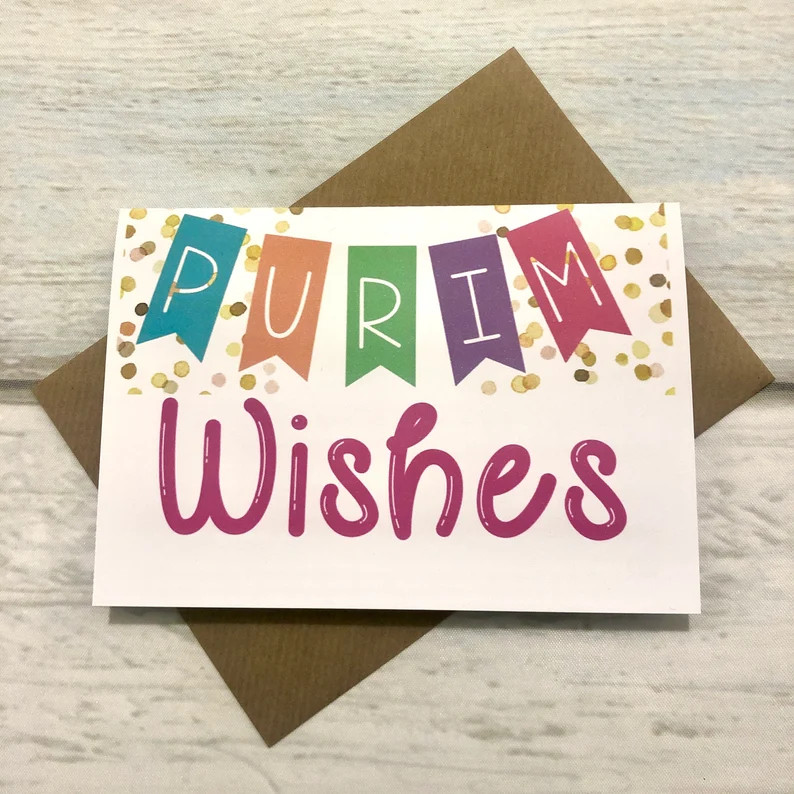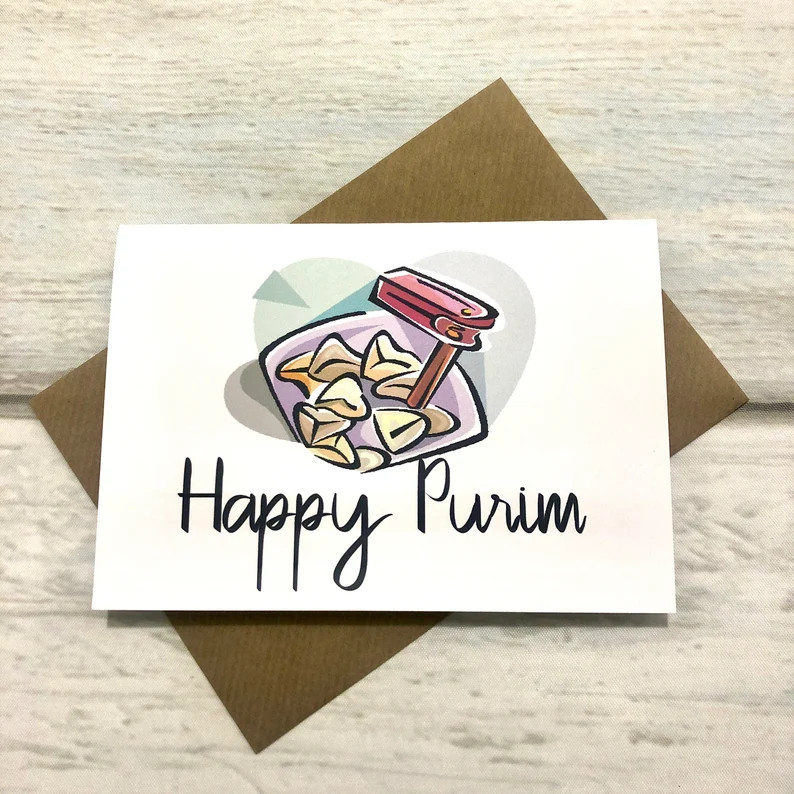 Shop: DesignerCrazeCards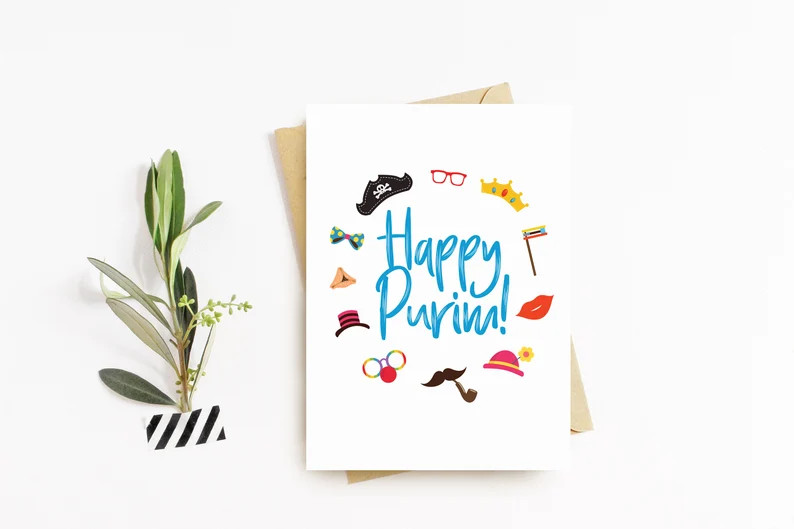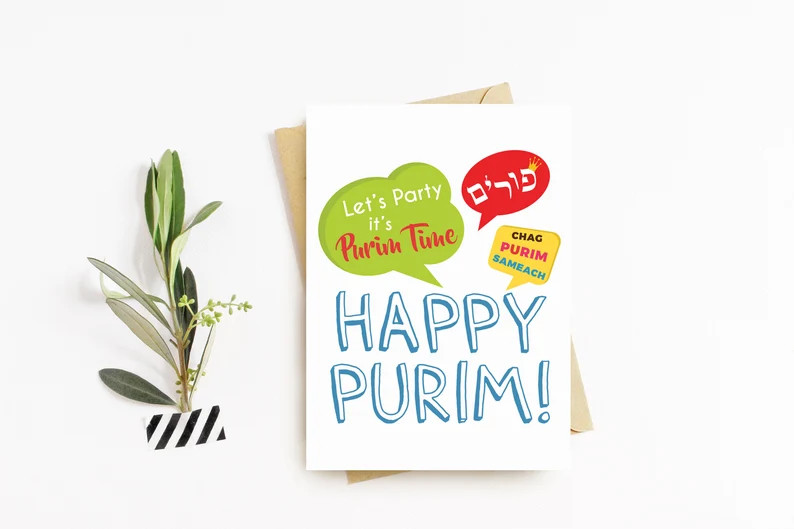 Shop: Flash On A String Designs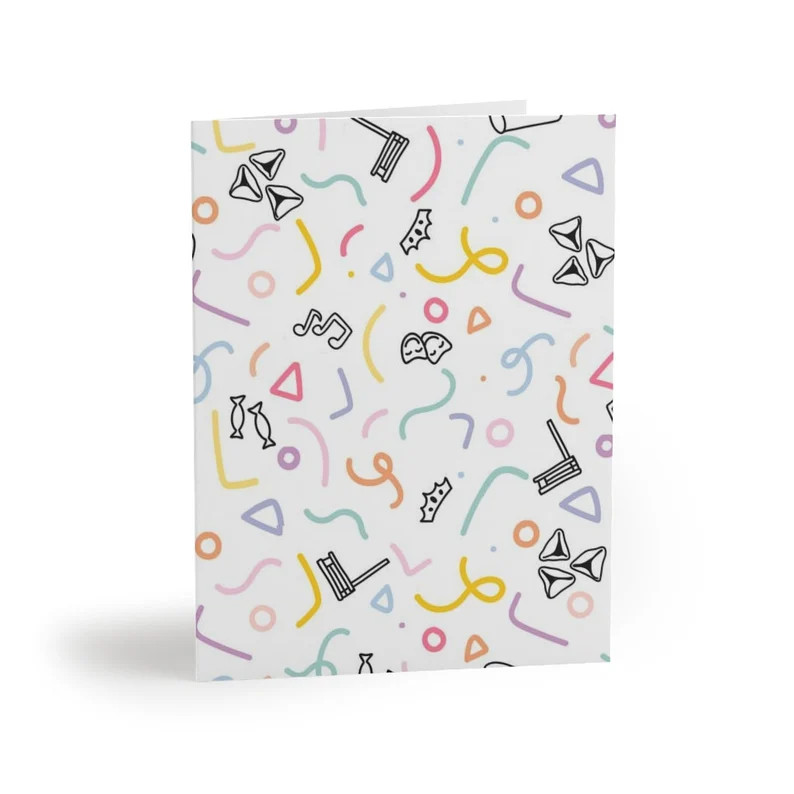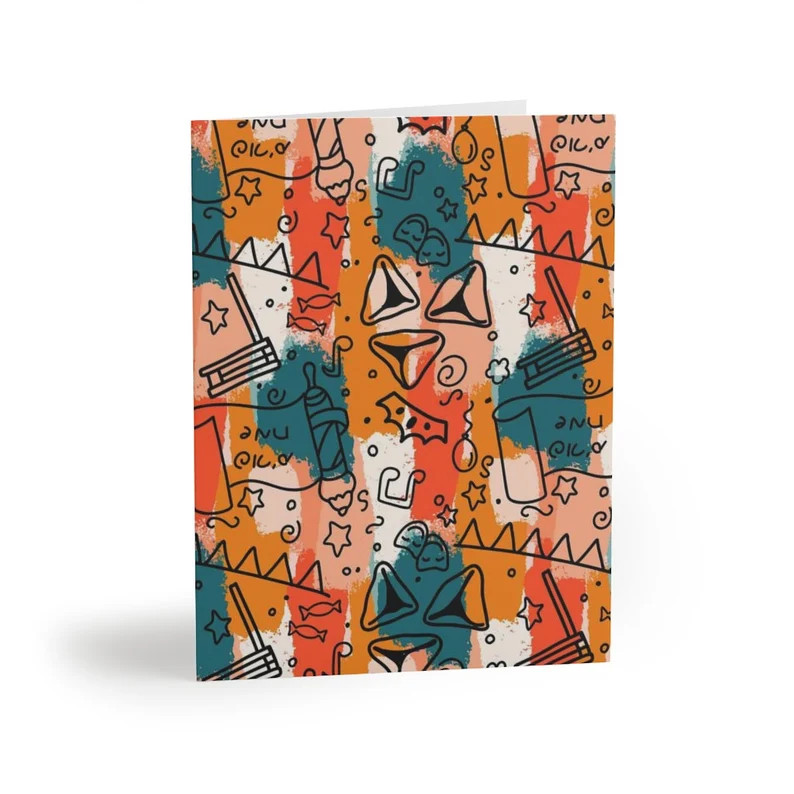 Shop: Sandy Creative Store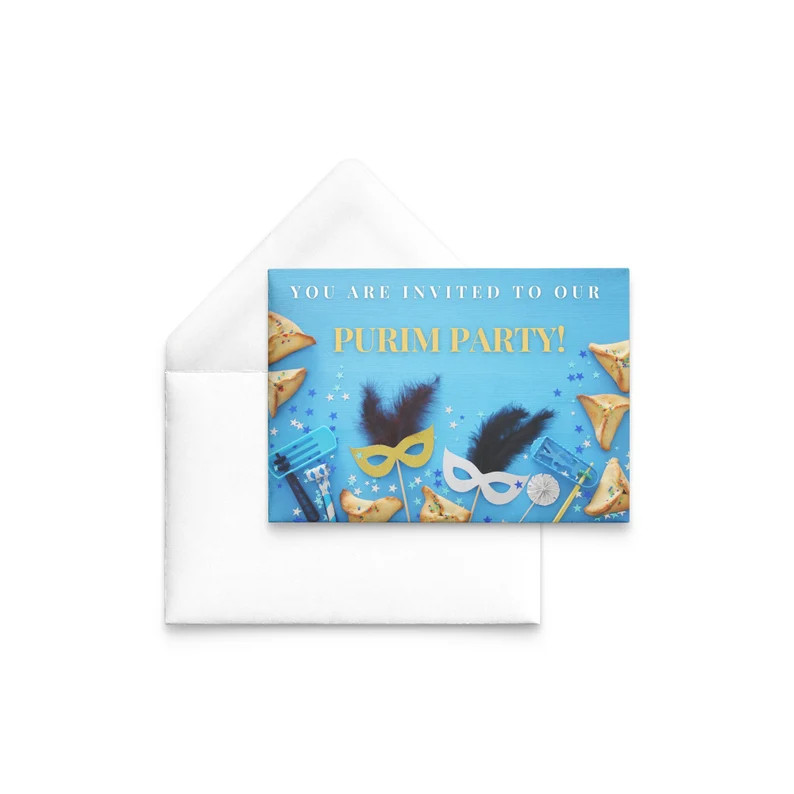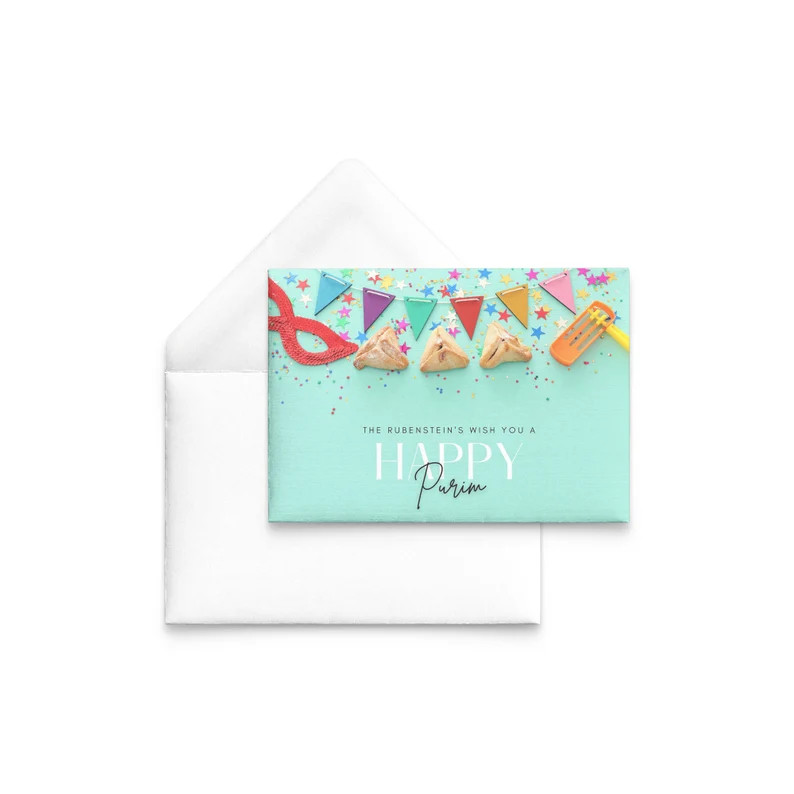 Shop: The Kosher Hub USA
Photos: Courtesy of ETSY