Since 1935, the Safrai Art Gallery introduces carefully curated artwork to Israeli Art enthusiast around the world.
The family business was born four generations ago, when Rabbi Mendel Harrison immigrated to Palestine from Lithuania in 1888. Upon arrival, he set up a mirror factory in the Old City of Jerusalem. Together with his family, he moved to New York City in 1898 where he opened an Art Gallery. The gallerist stayed in New York City for the following 37 years. After retirement in 1935, Mendel returned to Palestine with his family.
With Mendel also moved his son-in-law, Julius Bookbinder, who would later be known as Asher Safrai. Asher opened an Art Gallery in the Nachlat Shiva district of Jerusalem, just outside the Walls of the Old City. Today his son Dov, together with wife, Shoshana, and son Menachem, owns and manages the gallery.
In recent years, the gallery has moved to 19 King David Street in Jerusalem.
The Safrai Art Gallery not only exhibits in Jerusalem, but also has been sending exhibitions of Israeli Art to the US and Canada since 1958.
The Safrai Art Gallery has a long and deep history. Can you tell us a little bit about it?
Our gallery is the oldest existing gallery in Israel, established back in 1935.
How has the Israeli art world changed since you have joined the family business?
The artwork in Israel has changed over the years especially since I joined the family business mainly due to the fact that here in Israel for the last 30 years there has been a big wave of immigrants from Russia and many new talented artists came and changed the art landscape in Israel.
What do you enjoy the most about your line of work?
I enjoy the creativity in my work and the excitement of viewing new works of art by new artists on a daily basis.Some of the artists that I work with are artists with whom we have worked for the last 50 years and some are new artists who visited our gallery and introduced their art to us.
Where and how do you find new artists to exhibit? What do you look for when considering a new artist?
When I consider working with a new artist the first thing I check is if their art appeals to me. Although I can miss some exciting artists who might become bestsellers, I have found that I am not comfortable with promoting artwork that I am not happy to hang in my own home.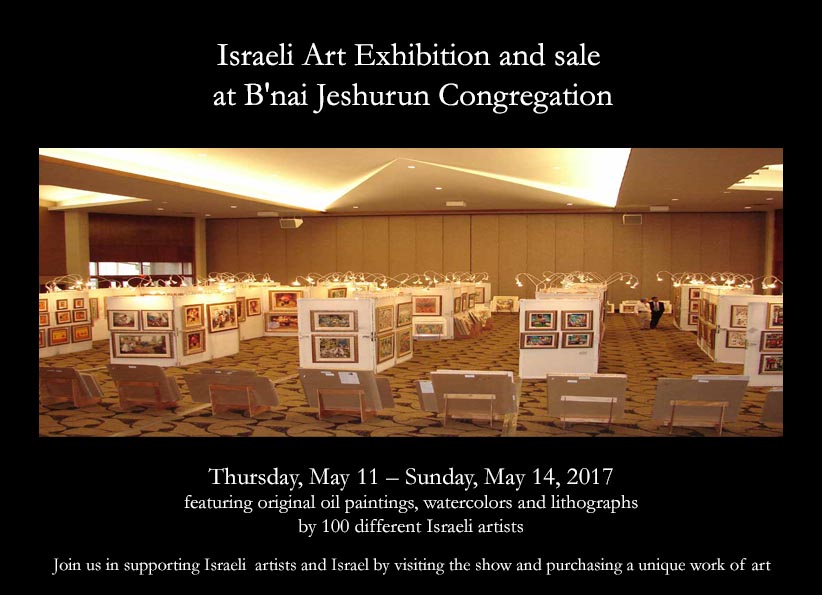 Can you tell us a little bit about the entire process of curating an exhibition?
As well as having a gallery in Jerusalem, I also arrange art exhibitions in various communities around the United States where I bring a collection of over 1500 works of art by 100 different artists for an art show and sale.The artwork is hung on pegboards and the room where the show is held is transformed into an art gallery for an entire weekend.
What do you think makes the Israeli art scene unique?
The art world in Israel is unique due to the fact that many of the artists are immigrants who came from different backgrounds and culture and have brought with them to Israel their own history and have created artworks where the past and present are mixed together and influence each other. This creates a unique and vibrant selection of style, technique and media that can only be found in Israel.

Where can we find out more about your business?
Website: https://safrai.com/
Facebook: https://www.facebook.com/safrai.art.gallery/
Instagram: https://www.instagram.com/safrai_gallery/
© Menachem Safrai